Page 3
Now, this does not mean that all "no" responses are up for grabs. That simply isn't the case. Many times, your client has thoughtfully determined that your service isn't right for them. (They might be wrong in this case, and we can re-present information in such a way that "yes" might indeed be the correct response). In these cases, no means no, but the person could either be right or wrong. You retain the option of turning "no" into "yes".
Finally, there are instances where "no" is simply the well thought out and correct decision, and it's not most common that it's this cut and dry. It never makes sense to ask someone to do what isn't in their best interest, so in these cases you don't.
However, IF you drive past the dealership every day on your way to the office, the daily exposure to the car is often enough to overcome the inertia of inaction and allow you to change your mind and buy the car. You're going to be seeing what you could have had…every single day…and therefore you are experiencing regrets of another kind anyway…so you become more likely to stop back and buy the car.
Now, if you can understand this you can influence others to your way of thinking in ways you have never dreamed of.
1) You've met with a client or customer and given them a grand opportunity which they declined. How can you stay in front of that customer over the weeks and months so they ultimately will do business with you? (Out of sight = out of mind)
2) How can you change an offer or restructure an offer so that the client/customer feels as if they are getting the same original price on something and therefore not need to psychologically avoid buying from/saying "yes" to you?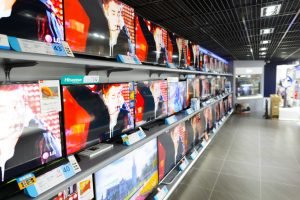 Another example: You see a TV and know it retails for over $600. In the Sunday paper you see it for $397, but it's for one day only. It's a super bargain if you ever saw one, but you decide against it for some reason. The following Sunday the set is still on sale, but this time for $497. You missed the first opportunity for some reason or another and now you have an opportunity to still get the TV at a big discount…and of course you don't buy it because you will feel the loss of the $100 that you would have saved had you purchased it last week!
The research of this phenomenon shows that inaction inertia occurs when the second action opportunity is in some sense "worth" substantially less than the initial opportunity, even though the current action opportunity has positive value in an absolute sense (Tykocinski, 1998).
Therefore once a customer or potential customer/client says "no" to you, you must develop a strategy to overcome inaction inertia or you will lose this client forever.
How can you structure your initial offer so that it is a tremendous value while allowing the customer to feel the perception of a similar tremendous value later…if they say "no" to you now? Find out on the next page.