Page 2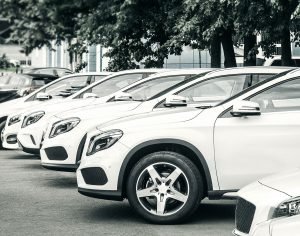 You see a brand new car that you have been drooling over for months. It's priced at a price that is $500 below invoice, plus a $2,000 rebate! But, because money has been tight, you decide against buying the car. Three months later, your financial situation has improved and you see the same car still priced at $500 below invoice, but the rebate program ended last month. Do you buy the car?
If you are like most people, the answer is no. Why would that be? You can get a car at below INVOICE (that's supposedly what the dealer pays for the car, not the price on the car!). The reason is that most individuals experience what is called the avoidance of anticipated counterfactual regret.
In English, that means if we bought the car now, we would feel as if we had missed out on last week's bargain and don't want to regret it. To avoid that pain, people will continue to pass up great opportunities even though they aren't quite as great as "the one that got away."
"No". It's the only thing that is more annoying to hear than, "I'll think about it".
Obviously, in both cases there is no intention for further decision making or even thought on the subject at hand. Therefore, the time to act, on your part, is probably….. now. Or, maybe it was time to act five minutes earlier by precluding "no" in the first place….
Most of the time they (your client, customer, the girl) simply say "no". They don't mean anything by "no". It isn't even typically an answer that really means "no" or even "probably not".
"No" simply means, "my unconscious mind doesn't think it responds and the response that keeps me in the status quo which is what I'm familiar with says 'no'".
It is a reaction.
When the doctor tests your knee reflexes, you do not think, "OK, now, logically I can be reflexive and will swing my knee forward three inches in 1/3 of a second after it is gently struck". It simply moves. It reacts.
It…. says…. "no".
Does this mean that all "no" responses are up for grabs? Turn the page…