Persuading the Human Brain
The human brain can be very easy to persuade even AFTER someone has explained something they didn't originally agree with or made a different choice earlier. We don't remember what we chose, assume we did, and again, explain a COMPLETELY DIFFERENT set of reasons about the choice of Scarlett instead of Elizabeth!
For years you've read in Coffee the research that shows that people have no idea:
WHY they do what they do.
They have no idea WHY they said what they said.
They have no idea WHY they bought what they bought.
They have no idea WHAT THEY WILL BUY … though they will TELL YOU … and be wrong.
People's memory is so fallible and bad that it is easy to argue or fight about what happened even MINUTES ago.
False memory is so easily implanted that forgetting happens in minutes.
Talk about sleight of mind.
Almost to a person, people simply don't remember their choices, assuming that because they EXPLAINED to you why they liked Scarlett(that's why she's in the "Liked Better" pile, the mind assumes). The person explains something that they never originally THOUGHT to be true …
Watch how the original research played out from their own report.
Pretty amazing …
When evaluating facial attractiveness, participants may fail to notice a radical change to the outcome of their choice, according to a study by researchers at Lund University, Sweden, and New York University. Equally surprising, the study shows that participants may produce confabulatory reports when asked to describe the reasons behind their choices. The findings appeared in the October issue of Science.
The authors on this paper are Petter Johansson, a graduate student; Lars Hall, a researcher; Sverker Sikstrom, an assistant professor; all from Lund University Cognitive Science; and Andreas Olsson, a graduate student in NYU's Department of Psychology.
Researchers showed picture-pairs of female faces to the participants and asked them to choose which face in each pair they found most attractive. In addition, immediately after their choice, they were asked to verbally describe the reasons for choosing the way they did. Unknown to the participants, on certain trials, a card magic trick was used to secretly exchange one face for the other. Thus, on these trials, the outcome of the choice became the opposite of what they intended.
What other secret was uncovered?
Choice Blindness
The researchers measured whether the participants noticed that something went wrong with their choice, both concurrently, during the experimental task, and retrospectively through a post-experimental interview. Less than 10% of all manipulations were detected immediately by the participants, and counting all forms of detection no more than a fifth of all manipulated trials were exposed.
The researchers call this effect choice blindness.
[In English that roughly translates to: 80% of the time people were explaining why they picked Scarlett … when they really picked Eliza! They had no idea what they had just done and made up reasons out of thin air to describe what they didn't do … as if they had done it!]
Theories about decision-making generally assume that we recognize when our intentions and the outcome of our choices do not match up, but this study shows that this assumption is not necessarily correct. By shedding new light on the links between intentions and outcomes, these results challenge both current theories of decision making, and common sense notions of choice and self-knowledge.
The researchers also sought to understand if the verbal reports given by the participants differed between the faces that they actually chose, and the ones that they ended up with in a manipulated trial.
"Based on common sense alone one might suspect that the reports given for normal trials and for the manipulated trials would differ in many ways", said Hall. "After all, revealing the reasons behind a choice is something we very often do in everyday life. But revealing the reasons behind a choice we did not make is a very strange thing indeed."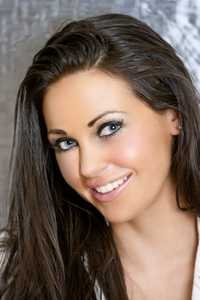 However, using a variety of measures, the researchers found that the two types of reports were remarkably similar. 'When asked to motivate their choices, the participants delivered their verbal reports with the same confidence, and with the same level of detail and emotionality for the faces that were not chosen, as for the ones that were actually chosen' Johansson said.
[You read it right. Not only did they make up stuff out of thin air, but they were CERTAIN of their stuff as being TRUE and REAL.]
Despite the intimate familiarity we have with everyday decision making, it is very difficult to determine what we can know about this process from the 'inside', by reflection and introspection. A great barrier for scientific research in this domain is the nature of subjectivity. How can researchers ever verify the reports of the participants involved, when they have no means of challenging them? But by using choice blindness as an instrument, the researchers were able to 'get between' the decisions of the participants and the outcomes they were presented with.
"Our experiment introduces an entirely novel methodology that can be used to investigate choice and introspection" Hall said. "This may lead to an improved understanding of the processes behind both truthful and confabulatory reports.'
And that's not all!
But Wait … There's More!
So how do you optimize the fact that they are ON AUTOPILOT?
A new study included 65,000 subjects on airplanes. They were not aware their actions were being observed.
Can the Person Next to You Control What You Buy?
About 1/6 of travelers buy something when offered in the plane. (Headphones, a movie, snacks)
But what happens when a traveler is sitting cheek to cheek with another traveler? Almost always, this is someone they have never seen before in their life and they probably don't like them … not one bit.
The person sitting next to the guy/girl who just go their credit card swiped for a movie or similar became 30% more likely to do the same for themselves!
The idea virus.
Obviously when it comes to you, your product, your service, you want the perception of the individual you are persuading to see you as having recently been bought … by someone else.
Legend Point: Nothing sells like seeing someone else buying.
And they will NEVER admit and may never even know that it was because the guy next to them paid to watch a movie …
What's the first big lesson to take home from the CV Experiment?
You only get the world to comply when you see the Rolodex in each mind complying.
---
Reserve your spot now!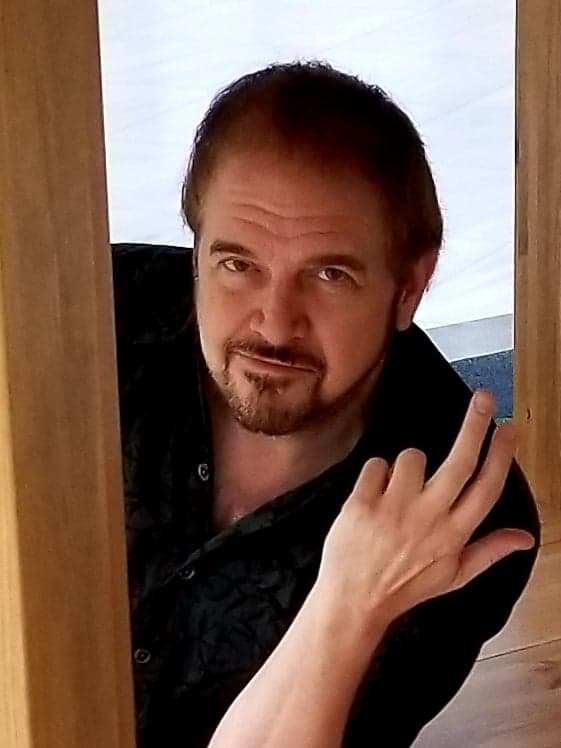 Kevin Hogan Personal Appearances, Classes, Seminars & E-Courses
See Kevin Hogan "Live" in person, or participate in an online E-course with personal attention from Kevin Hogan! Attend an online webinar!
See All Upcoming E-courses and Events
---