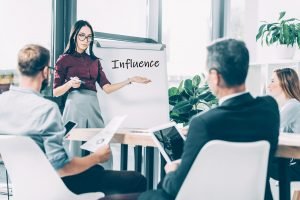 Why is it that people are impotent when it comes to influencing others, selling, marketing?
They use antiquated or defective strategies and tactics. They select the wrong people to talk to and make just about every other error on the planet, because no one, ever showed them how to effectively communicate, sell or market.   Here are 7 little known techniques of persuasion and influence that would change anyone's level of success in persuading others, selling and marketing.
 7 New Discoveries or Little Know Persuasion Techniques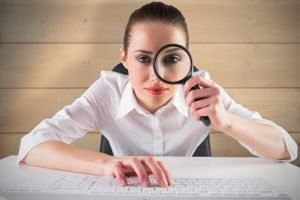 In the last couple of weeks, new research has been released that uncovers some of the soon to be classic influence strategies.
Some of it we predicted. Some we never could have guessed… not in a million years….
For several years we've known, for example, that on average, when a product is shown first or last in a presentation, it is more likely to be selected. BUT what we didn't know were WHY and what the exceptions to the rules are and WHEN they occur.
1) Influence and Mood
Participants were first asked to write about either a happy or a sad event in their lives, to help establish their mood.
They were then presented with several mango-flavored desserts, and 69 percent of happy participants chose the first option they saw, compared to only 38.5 percent of unhappy participants.
The researchers also found that when happy consumers were asked to withhold judgment until all options were presented, they tended to prefer the last option they saw.
In another study, three dessert options — blueberry, almond, and plum pie — were presented sequentially, and consumers were explicitly asked to withhold judgment until all options had been presented. Happy consumers chose the last item 48 percent of the time, compared to just 26 percent of unhappy participants.
"If consumers are exposed to multiple options that differ only in global aesthetic aspects, they tend to evaluate each option spontaneously at the time they first encounter it," explain the researchers.
"On the other hand, if consumers are exposed to multiple options that differ in important descriptive features, they may withhold their evaluation until they have seen all the options available and evaluate the last presented (most recent) option first."
They conclude: "Altogether, these findings suggest that the influence of mood on comparison depends on which alternative in a choice set is the one being evaluated first."
Journal reference: Cheng Qiu and Catherine W. M. Yeung, "Mood and Comparative Judgment: Does Mood Influence Everything and Finally Nothing?" Journal of Consumer Research
Cool?
So now you begin to learn how to place choices based on people's moods.
2) Influence and Product Placement
Product placement is important in paying for the creation of new TV Series, movies, and it's what Instagram is all albout. Hot girls now hold everything from beer and phones to computers and steering wheels in the new car. These are the new influencers. But not everyone is hot nor does everyone need to be to use product placement.
Imagine a can of Coke next to the word "awesome"; a can of Pepsi next to a picture of a happy couple. Does that seem too basic to be effective advertising? Keep reading to find out.
And if that could possibly be effective what would that mean for YOU and your life and how you interact with clients, friends and family each and everyday.

Next, notice how interruptions are  now put into the mood equation…check it out!!!
Turn the page…