If Brianna suggests something to hundreds of people like Veronika, some will act and some will not act upon that suggestion.
Depending on certain variables (Brianna's authority, status, attractiveness, competence, the environment) you and I could figure out how significant Brianna's suggestion power is, quite quickly.
But Brianna could do one thing today that would make her influence with Veronika more powerful. There is one thing that she can do to increase the chances that Veronika will comply with what Brianna wants to have happen.
She can ask suggestive questions. She can offer direct suggestions. The questions can be designed to bypass the anti-suggestive barrier or to challenge the anti-suggestive barrier. Both are hypnotic in nature.
"And Mr. Hogan (three people called me Mr. Hogan this weekend, PLEASE don't do that. Mr. is reserved for …well…not me!), isn't it true that you've been using your GE refrigerator for 10 years and haven't enjoyed it?"
"Yes."
"And wouldn't it make sense to increase your convenience and pleasure by owning the new Bosch Refrigerator/Freezer?"
"Yes."
And if I were to give you the lowest possible price, would you buy it today?"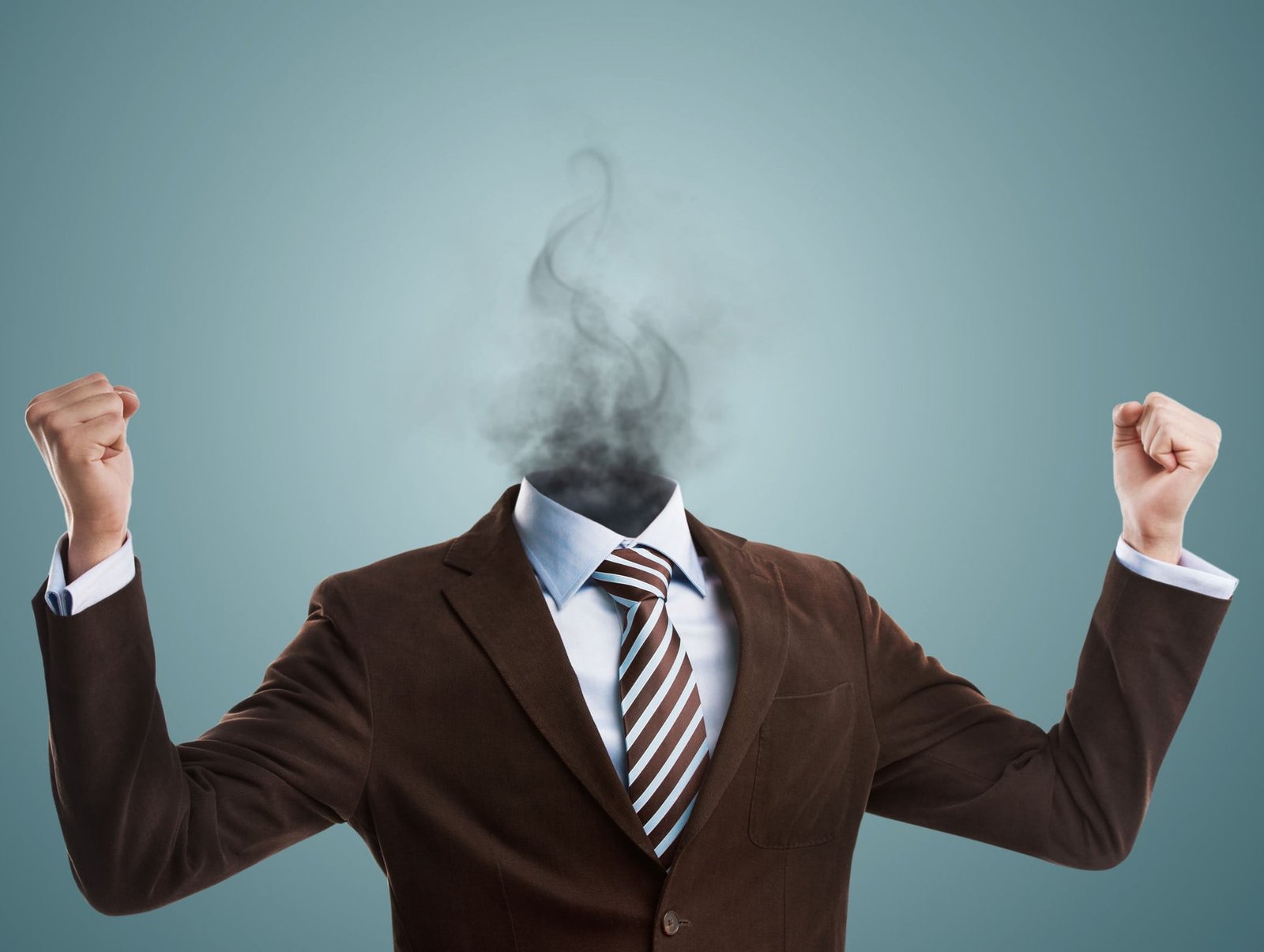 I just imploded because of the pressure.
The high pressure salesman sounds just like the District Attorney. The funny thing is, this style of questioning a client (interrogating a criminal) was standard practice for many companies for years and years.
And then they realized they made fare fewer than average sales.
Is it any wonder that the PUBLIC places little credibility in salespeople when they communicate identically with those accused of committing a crime?!
So, what is it that makes a hypnotic question powerful and an awkward or interrogating question useless?
Imagine, this.
"Hey, Kev, what would you think of seeing a couple of options that will keep the repairman away, warranty included and cost half the price of this one?"
It's hypnotic because it bypasses critical thought as it resonates with a key desire, spending un-necessary money and time on repairs. It's suggestive and directs attention away from obstacles. Sure you have mixed feelings about buying vs. repairing, so let's see if you can pick up a few ideas about using questions when their are mixed feelings involved.
Meanwhile the rep could use direct hypnotic confront with,
"Kev, I've been out here 3 times this year. That's a thousand bucks. You're going to put the house up for sale. You don't want to spend $8000 on your next fridge but you don't want this one in the house when buyers come. It will go out when you're out of town, you can't get it fixed and obviously you have to disclose it one way or the other. Let me have a Bosch Model 283 delivered Friday and take this massive chronic mess away forever. Yes?"
That's hypnotic. It brushes right up against the antisuggestive barrier. It will repel the suggestion if the suggestion has any hint of B.S. But it doesn't. The rep is compelling because he used one of the two fundamental structures of hypnotic suggestion.
A recent study of predicting whether people would perform vice behaviors more often based upon suggestion of doing such behaviors, in the form of a QUESTION showed fascinating results.
A new study by researchers from Duke, USC, and UPenn is the first to explore how questioning can affect our behavior when we have mixed feelings about an issue.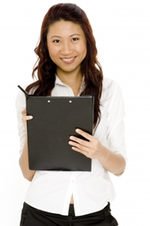 The study, in the June issue of the Journal of Consumer Research, found that    asking people questions, like how many times they expect to give in to a temptation they know they should resist, increases how many times they will actually give in to it.
"Research on attitude formation has increasingly recognized that attitudes can be comprised of separate negative and positive components which can result in attitude ambivalence," explain Gavin Fitzsimons (Duke University), Joseph C. Nunes (University of Southern California), and Patti Williams (University of Pennsylvania).
"In the present research we focus on vice behaviors, those for which consumers are likely to hold both positive and negative attitudes. We demonstrate that asking consumers to report their expectations regarding how often they will perform a vice behavior increases the incidence of these behaviors."
Intention questions are generally perceived as harmless, and the researchers found that this may cause consumers to lower the guard they would otherwise have with more explicitly persuasive pitches, such as advertising. In a series of three experiments, they demonstrate that seemingly benign questioning may serve as a liberating influence that allows consumers to give in to their desires more often than they would have otherwise.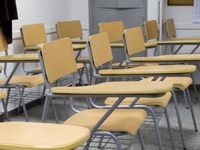 For example, the researchers asked a group of actual college students how often they intended to skip class in the following week.
Another control group of students was asked how often they intended to floss.
Over the course of a semester, the group that was asked how often they intended to miss class ended up with one more absences, on average, than the group that was not asked.
As the authors explain: "Despite very real negative repercussions, respondents to a question about their future class attendance engaged in the negative behavior (missing class) at a significantly greater rate than those not asked to predict their behavior."
The results were especially pronounced for those with chronically low self-control, and the researchers point out that their findings pose a public policy dilemma for survey researchers who ask questions about vice behaviors in order to gain insight and discourage them.
The Antidote?
"Fortunately, we also document two moderators of the effect that can prevent intention questions from exacerbating indulgences in vices," the researchers write, "(a) having people explicitly consider strategies for how they might avoid the behavior, and (b) having people create a self-reward for sticking with their stated usage patterns."
Original Research Reported in Article: Gavan J. Fitzsimons, Joseph C. Nunes, and Patti Williams. "License to Sin: The Liberating Role of Reporting Expectations," Journal of Consumer Research

---
ATTENTION: Discover The Tactics & Techniques of Persuasion
Imagine How Powerful You Would Be if You Actually Knew All the Persuasion Tactics in Existence
What would you do?
How would you influence others?
What would you want?
Persuasion tactics are very specific pieces of the persuasion pie. There are 59 tactics that can be utilized in the persuasion process and they are ALL detailed here for you.
No one on the planet has ever released a program containing every tactic of influence and persuasion. They are here for the first time.
You Will:
Conquer Your Market
Motivate Your Clients
Profit in Surprising Ways From Your New Knowledge
This program breaks new ground in persuasion.
100% Legal!
Eliminate the "call back for approval."
Eliminate "buyers remorse."
Eliminate, "I'll think about it."
Eliminate your competition.
Whether you have the Science of Influence Master's Course (v.1-12) or not, you MUST get the ADVANCED Master's Course (Part II) now. This 14-hour course on CD comes with an oversized manual that makes learning and mastering the tactics and techniques of persuasion remarkably simple.
"…your courses are the reason that I made $32,000 last week!"
"I bought your Covert Hypnosis and Science of Influence and I thought I owed it to you to tell you that your courses are the reason that I made $32,000 last week! I used to lose a great deal of customers 'on the fence'. I thought it was just part of the deal, you get some, you lose most. I still make a great living getting 'some'. I believe your courses enabled me to get most of the ones that are 'on the fence' while losing only some of them. Thanks!" Mark Deaton, AGSI, Twin Falls, ID
Principles of "Mind Reading" Revealed
In 1999 one of the world's finest mentalists (someone who "reads minds" for entertainment without lying to you…it's magic…) agreed to show me how to calibrate to almost anyone's thought processes with a quick look at the person and the expression on their face. It took me all of a couple of hours to "get it." All he asked in return was to tap my mind on the latest in persuasion. It was a match made in heaven.
The principles of mind reading are wrapped up in what Fortune 500 companies call psychographics. In a nutshell, you can tell a LOT about a person by asking three questions and looking at how they dress and keep themselves. No. Not a lot….everything that matters.
Mark told me that his accuracy was unparalleled and after I successfully did what he did with people, I never doubted him again.
I took the three questions, the appearance pieces and assembled the information into the coolest psychographic tool anyone could ask for.
These two (of 12) CD's alone are worth 10 times the price of the Advance Course and that is understating the fact dramatically.
You will blow people's minds (and your own) by knowing what people think before THEY are consciously aware of it themselves.
This is one of the big reasons people find the advanced course their "favorite" of the Science of Influence sets.
The information here will either help you or your competitor plant the flag atop your market.
Let it be you!
** Secret 1 : In EVERY presentation you make your client wants to say "yes", at least ONCE. Learn how to TRIGGER that moment and move before they turn back to "no!"
** Secret 2 : There are precisely 59 tactics in persuasive communication. No more. No less. They have been identified and for the first time anywhere, they are presented to you in the Advanced Course!
** Secret 3 : Everyone fears rejection. Everyone. Your CLIENT doesn't want to be rejected by YOU! Find out how to answer that call for connection every time.
** Secret 4 : No one wants to hear "no." OK that's not a BIG secret. How would you like to ELIMINATE your fear of hearing no…forever?!
** Secret 5 : NLP was on the right track with meta-programs. I found out which ones made a difference in selling…then found 7 new meta-programs no one else had come across…ever…and they are all assembled for you!
More that will be revealed to you:
* Credibility: 7 things you MUST do to be seen as credible by your client.
* All 59 tactics in persuading anyone to your way of thinking? They are ALL here.
* The Delta Model of Mind Control. (A detailed sequence by sequence of precision based communication and body movements that you will master.
* Everyone's goal is to be seen and experienced as a recognized brand of excellence. I'm going to show you how to literally brand …you! They see your name, your face and they immediately trust you, know you, respect you, answer to you!
What will you receive?
Vol. 13: The Delta Mind Control Paradigm of Influence (Part 1)
Vol. 14: The Delta Mind Control Paradigm of Influence (Part 2)
Vol. 15: The Influential Secret of Oscillation
Vol. 16: Credibility: The Pivot Point of Persuasion
Vol. 17: Utilizing Metaprograms for Persuasive Impact
Vol. 18: How the Brain Buys Brand: YOU!
Vol. 19: You can't Hear "Yes!" if You Can't Get and Keep Their Attention. How to Rapidly Build Brand You.
Vol. 20: Mind Reading – How to Know What They are Thinking 
Vol. 21: Psychographics – Why Your Client Buys…and How to Know in Advance Vol. 22: Optimizing Persuasive Messages
Vol. 23 & 24: Here they are: 59 Persuasion Tactics That Gain Compliance!
The Beginning, the Middle, and the End
In the Master's Home Study Course Part One (V. 1-12) you learned an enormous amount of cutting-edge material now coming to light in the field of influence. Many consider the Science of Influence the Win Friends and Influence People for the 21st Century! Now you are going to gain access to truly advanced information about social influence and the persuasion process that has never been released to the public, ever!
"Imagine how powerful you would be if you actually knew all the persuasion tactics in existence. Imagine. What would you do? How would you influence others? What would you want?"
Ready? They're here. All 59 Tactics of Persuasion!
In order to complete the second series (13-24) in the Science of Influence Home Based Program, I've decided to give you my secret compendium of all the tactics of persuasion.
A tactic is a very specific maneuver or plan for attaining a very specific goal. A number of tactics usually combine to form a strategy and a number of strategies…spell success. The verbal tactic is the atom. It is the smallest component in verbal persuasion.
The greatest aspect of having all 59 tactics at your finger tips is that you can determine the best tactic for each and every situation that you are in where you need compliance. (That means, "Yes!")
So many people use the same tactics over and over and begin to sound like a machine. This is true in international negotiation, speeches, sales presentations, or even in getting the date. The person who succeeds and hears "yes" is the person who has the widest knowledge of tactics and the ability to apply them instantly.
"If You Don't Know the Tactics, You Simply Cannot Be Persuasive to Anyone or Any Group in the Long Term!" Kevin Hogan
Order today for what I guarantee you is the most compact "download" of persuasion tactics you will EVER receive in your life.
This Part of the Science of Influence Library is the most amazing 12 hours of persuasion you've ever heard so far.
It's only here.
This is the only place you can order it.
Get your copy of Science of Influence: The Tactics; Techniques of Persuasion