Con artists, hustlers, card sharks, they all have to lie, it's how they get by. But we spin stories for our spouses, co-workers and friends every day.
Today I want to show you a few key things I look for to spot deception. Follow along all the way to the last word and you will gain some pretty valuable insights…
Let's step back to 2010, when Cleveland Cavaliers got knocked out of the basketball playoffs in the conference semi-finals.  They arguably should have gone to the Championship because their star, LeBron James, is the most important and valuable player in the game since Michael Jordan. That's pretty good company.
James, according to Stumbling on Wins, will generate a superstar level number of wins for any team he would play for. This information provides part of the necessary context for evaluating his body language.
Cleveland lost in Game 6 and the press interviewed him. Tom Lorenzo of Fanhouse contacted me to analyze his nonverbal communication to determine whether James would be back the next season in Cleveland as the city was very rightfully concerned they would lose an economic force to another city.
I was happy to look at the video. Fans felt he couldn't possibly leave Cleveland.
To give you an idea what I look for, I'll quote from Lorenzo's Fanhouse indepth interview with me.
"Some of the early questions were in regard to his injured elbow, which Hogan concluded LeBron was 'straightforward' about. After a brief discussion about said elbow, the conversation was dominated by his pending free agency."
"LeBron was asked various questions as to whether or not he has made up his mind already on where he is going to play next season, and if so, where will he play. Of course, LeBron danced his way around the questions with a series of statements alluding to the fact that he hasn't even thought about where he's going to play next season. Mr. Hogan didn't necessarily buy that."
"As far as 'leaving Cleveland,' he consistently rubs his ear or scratches his nose," he (Hogan) says. "That doesn't mean someone is lying, but it does often indicate a person is anxious about something or that there is an inconsistency there."
"He (Hogan) then goes on to say that, "based on the first four minutes of the video … he won't be back in Cleveland (next season)."
"Hogan got from the video the impression that there was 'nothing to indicate [LeBron] felt significantly connected' to the city/people/fan base (of Cleveland)."
"The same goes for his feelings toward his teammates. The same 'facial touches' happened when [LeBron] said 'we all get along,' " Hogan explains. "I'm not saying they don't, but that was a random comment and I would venture a bet that they don't."
This week (2010) the world of sports, a major economic engine in any metro area, was shaken when James said he would be off to Miami. In Cleveland, the team's owner verbally absolutely ripped James into pieces speaking of betrayal and so on.
Did LeBron really not know he was going to leave Cleveland? If he did know and then went on to say that he got along with his teammates, isn't that a big lie?
(BTW, I was very happy to see LeBron re-sign with Cleveland a few years later, before he moved on to L.A.)
I would argue that it's intentionally deceptive, you can call it a lie, but it is The Everyday Lie you and I use when we don't want to cause someone to look bad by what we say. The Everyday Lie is also the lie where not only are you protecting yourself from some pain, but protecting someone else from a similar pain.
To think that something is the truth or a lie, can be very remedial. It's more efficient to understand that all communication happens on a continuum much like a thermometer measures the temperature.
"Honey, how do I look?" (She looks like hell.)
"You look fantastic, sweetheart."
The Everyday Lie. If you don't…you don't have many friends.
People who boast they don't lie…are lying… and I prefer to use the term "deception" because deception is not a term with judgment attached to it. Any decent person would have said what LeBron said at the time. Just because it wasn't "true," doesn't mean that he was being morally deficient. So the next time *you* deceive someone it's worth thinking about this episode. And the next time you believe someone is deceiving you, it's truly worth thinking about this episode.
You may look like hell…do you REALLY want to hear that you do?
There are those of us who constantly give in to the pull to tell a more meaningful lie. That is why many psychiatrists consider chronic lying a symptom of a deeper emotional problem such as delusional thinking, psychopathy or narcissism.
But are they right? I would argue that with the exception of pathological liars, everyone "lies" dozens of times each day. You, me, pretty much everyone over the age of 5. (Kids tell the truth, which is one reason they can be particularly embarrassing to have around…they say the darnedest things….)
Deception is a survival mechanism. It is also a social necessity for peace in a home, a community, a nation, the world.
But…while not all deception is "bad," it is certain that it *can be* very, very bad.
The Every Day Liar
Provocative research suggests that people lie chronically for a wide variety of reasons. I certainly don't interpret the findings precisely as they do, but it is important to look at and weigh other experts' opinions.
In a recent article reviewing 100 years of literature on the subject, as well as several cases in the news, doctors at Yale University found that some chronic liars are capable, successful, even disciplined people who embellish their life stories needlessly. The article's authors state that "they" (liars) don't suffer from an established mental illness, as many habitual fabricators do. They're just…liars.
"Many of us have known these kinds of people; it's like they wake up in the morning and have to tell the most preposterous stories for no apparent reason," said Dr. Charles Dike, a co-author of the article with Yale psychiatrists Dr. Ezra Griffith and Madelon Baranoski. Their findings were presented at a recent conference of the American Academy of Psychiatry and the Law, a forensic psychiatry group.
These men and women are viewed as otherwise normal. Yet they have this compulsion. As liars, they become more sympathetic figures. They are neither as manipulative or malicious as they may seem. They are at least predictable.
"In these cases where there is no underlying mental problem," Dike said, "we then can ask: What about the individual's life is causing this abnormal pattern of deception?"
Psychologists have long known that some deception is a normal, healthy part of human behavior, often starting in children as young as 5 or 6. In adulthood, most people lie routinely, if usually harmlessly, throughout the day. Remember the Jim Carrey film, Liar, Liar??
In one continuing experiment, Robert Feldman, a psychologist at the University of Massachusetts at Amherst, has had people record their conversations over a couple of days. Watching the tapes later, the men and women tally their own deceptions. The average fib rate: three for every 10 minutes of conversation!
"One woman heard herself on the telephone, sympathizing with her boyfriend who was sick," Feldman said. "At the time of the conversation, she told us, all she was thinking was, 'What a big baby.'"
Why do people lie?
To avoid hurting other people's feelings, to cover our own embarrassment, to reassure the needlessly anxious, to spare unnecessary headaches. But, the lying becomes less appropriate when used as an all-purpose coping strategy.
A behavior common to nearly all chronic liars is that they change their behavior when caught. "One person who I went to college with would make up fantastic stories, saying he was going off to Europe, for example," said Dike. "Then you would see him later that evening. He'd say, 'Oh, the trip was canceled at the last minute.' There was always an explanation."
Do Chronic liars have some kind of "double consciousness"?
What else should you be watching for?
Do Chronic Liars Have a "Double Consciousness?"
On psychological tests, chronic liars do show evidence of a neurological imbalance. They have highly developed verbal skills combined with slight impairment in the frontal lobes of the brain, which critically examine what we're saying.
One psychiatrist who studied pathological liars in the early 1900's described what he called a "double consciousness" in which a person runs two narratives in their head, the desired life, and an actual one, with the former often overwhelming the latter.
We all daydream. We all buffer ourselves against painful truths and massage the past. The pathological liar's biggest violation may be simply in taking those private deceptions public.
How Do You Spot a Liar?
Detecting Deception is no easy task. Today you find out how to spot a liar.
There are different kinds of deception and there are different degrees of deception.
Some kinds of deception like omission occur when someone doesn't tell you something that is important. They leave it out.
"I was at the bar last night honey." Vs. "I was at the bar last night honey and then I met this woman and …."
There are also errors of commission.
"This car has never been in a car accident." (It actually has…twice.)
The first key point you need to understand is that not all lies are evident in nonverbal behavior. There are ZERO clues or cues for many lies.
Some people are good liars. Some people are pathological liars. Some people rehearse what their "story" will be over and over so it comes naturally.
Other times when people lie, there ARE cues and clues.
There are a number of things I look for when I think someone might be deceiving me.
The most important cue is usually expressed by their feet.
People generally have no trouble controlling their torso, even their hand gestures and sometimes facial changes. But one thing that is hard to pay attention to for the "liar" is feet!
When communicating with someone, I gain a sense for how their feet normally move in conversation. When someone deceives, their feet "behave" differently. That's my best and probably most reliable cue.
Next up, I watch pupil changes. Some people's pupils get bigger; some people's get smaller. I'm not so concerned about the direction of the size (bigger vs. smaller). I'm interested that there is or is NOT a change.
The third thing I look for are expressions of boredom, indifference, and unconcern.These are tough states to fake for most people because they are typically unaware of their behavior. In young people, this collection of vocal and nonverbal cues is even more obvious to the body language clue reader.
The "liar" will try and look indifferent, but because they aren't used to behaving indifferently they are trying to guess what they are acting like. Unfortunately for them, it's usually a dead giveaway.
If people stumble over their words or repeat phrases or words – when this is not their normal behavior, this is a pretty useful "tell", as well.
On the other hand, if someone is on trial in the Kevin Hogan Mind Court…there are some things that I look for to find "innocent".
What signs, or "tells" do I look for?
First, can or does the person give a genuine smile?
It is HARD to give a real-life smile when you are lying to someone. Obviously, the pathological liar can but take out the pathological liars and you have a real actor who can genuinely smile and lie at the same time.
Next, I'm looking for "verbal immediacy".
Does the person answer me quickly, or normally? It's tough to lie and communicate quickly. The faster you talk, the less time there is to process information. When you're lying, it takes time to process information to make sure the story "comes out right."
This doesn't mean that people who respond slowly are lying. It means that coupled with other "innocence cues," I become more convinced whether someone is telling the truth or lying to me.
Most people can't determine whether someone is lying or not with any degree of accuracy. When crossing cultural lines, it's even more difficult to accurately predict whether someone is being truthful or not.
Sometimes experienced police officers show better than chance accuracy in deception but typically most people can't figure out truth vs. lie more than 55% of the time.
The reason is that people are looking at the wrong things.
They look at eye contact.
Fact is that eye contact isn't all that relevant in determining most people are lying or telling the truth.
Another cue people look for is nervousness, and yes, nervousness IS slightly correlated to lying but it's also correlated to being scared and afraid of being accused of lying!
Want to have a good guess as to whether someone is telling the truth of lying to you?: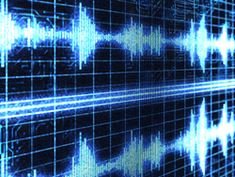 Record the conversation and then listen to the conversation when you aren't in the presence of the person.
People who can't see the person who is talking usually are better at detecting truth vs. lie. Why? The vocal cues are some of the strongest to pick up on.
Because it is such a well-kept secret in the nonverbal community, there is one powerful strategy you can use to improve your odds of detecting deception.
Liars must construct their stories in chronological order. People who tell the truth will be all over the map.
The liar has to create a story, remember it in order and tell it chronologically. Because there is no actual memory to recall, they have developed a false memory.
The truth teller might often SOUND like they are lying because they are all over the map, but the fact is that is more likely to be a sign of truth than fiction.
Ask the person what happened in REVERSE chronological order. The liar won't be able to do it most of the time.
Now, you know how to spot a liar!
How Can You Always Tell When Someone is Lying to YOU?
Introducing The 

Complete 

Body Language Home Study Course
with body language expert Dr. Kevin Hogan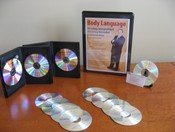 If you want to get the same training as my seminar attendees at the comfort and privacy of your own home – at a tiny fraction of they are paying- then you'll be quite pleased with the Complete Body Language Home Study course on CD/DVD and online
This program has been designed to teach you how to understand and use nonverbal communication quickly and correctly. In most cases, you can read the REAL signs of liking, disliking, honesty or deception… in less than 10 seconds, with significant accuracy.
It's designed for the benefit of both business and personal relationships. Why? Because the nonconscious mind, which directs almost all nonverbal communication, doesn't know if you are at the office or in the kitchen. It just reacts.
I converted the scientific aspects of nonverbal communication into a foolproof system that even a 12-year old can understand. In this program, I'll walk you step-by-step through the entire process. I'll teach you all the key secrets of nonverbal communication to skyrocket your sales, get your dream date, enjoy satisfying relationships, and be successful in your daily interactions with people.
Here's a tip that you can use today:
[s3vpp id=955a747ba7d684f7841c5a81c0effa14]
I'll reveal to you how to determine whether someone likes you or not. I'll show you how to read with precision whether they are leaning towards a "yes" or a "no." Like any skill, it simply takes a little time investment to learn.
 The payoff? Enormous. Being able to control every situation you are in.
In this course, we'll analyze over 100 candid photos of celebrity couples in different settings. From the tilt of the head to where the feet are pointed, you'll know exactly what they're thinking or feeling.
 Analyzing celebrity photos is the best way to learn because these people are difficult to read (They play roles that appeal to the public and are always "on"). But just like what you have already learned to see, the little cues tell quite a story – the story that the non-conscious is revealing, but the conscious mind is not.
In 2009 it was recorded that I was correct 46 out of 48 times in interpreting the nonverbal communication of Hollywood couples, as to whether they will break up or not within the next two years. No one has ever achieved that feat. Remember that these people are difficult because they "act out" to seek public approval.

In addition to the photos, you also get to watch live footage of me… teaching and demonstrating the correct movements and gestures in face-to-face situations with the help of Beth Bednar, former NBC affiliate anchorwoman.
I'll show you what to REALLY look for, not what all the pop psychology books talk about. I guarantee that after you finish this course and use what you learn, you'll find that your new skill has become as automatic as your instinct.
Just a note to say how impressed I am
Just a note to say how impressed I am so far with the Body Language Course. This course had been on my 'wish list' for about a year and I'm so glad I was finally able to purchase it.
Kevin Day
Corvallis, OR
You'll Learn Body Language Secrets That Most People Will Never Know!
Most people don't have any clue how to see the deception. It's sad. They are being lied to and are completely unaware. They don't know how to respond because they're uncertain how others feel about them. They're missing out on huge opportunities because they don't know how to act in ways that will gain admiration or trust from people.
Finally, you can stand out from everyone else! Because in just a few minutes from now, you could be unleashing the power of hidden influence with the help of the home study course.
Here are just some of the things you'll discover:
How to enhance your face value.
Where to sit to grab your client's undivided attention and persuade them better.
How to know if someone is interested in you, or likes you, through their eyes.
How to be seen as being physically attractive. Research indicates that marriage and dating, career advancement, and even judgment on smartness are based largely on physical attractiveness.
How to look gorgeous and make more money. Studies of successful people indicate that they've added $100K to $200K to their annual income after they changed their look!
20 powerful tips to look perfect for your client. Exceptional advice on how to dress, wedding ring, fingernails, eyeglasses, weight, beard, make-up, teeth, hair length, shoes, jewelry, etc. Each element adds up to make you a sight to behold!
How to be perceived as more attractive and smarter using one very simple, yet often overlooked principle.
10 keys to shaking hands to get people to like and trust you.
29 points to make a great impression. Remember that you have closer to 4 seconds to make a good first impression, and this is used as a yardstick for all future communication by those whom you meet.
Exposed! How elections are won and lost based mostly on body language.
How to use body language to achieve astounding results in sales, dating, and relationships.
The right distance and positions when communicating to ensure maximum compliance and not invade personal space.
How to be in total control of any situation!
How to communicate clearly and with sufficient volume, without shouting.
How to decode happiness, surprise, disgust, fear, anger, and sadness through the eyes.
Key rules in seating location for maximum compliance.
How to use your eyes to make any man or woman disclose or open up to you. Note: Using this eye technique will produce completely different results to a male than to a female.
How to accurately interpret and make effective eye contact.
How to understand and decode the meaning of different eye behaviors.
How to use your eyes to look and send the right message, at the right time, to make yourself look more attractive to people.
How to look into your client's eyes and instantly know whether they like you or not!
How to know if a person is excited, frightened, attentive, aroused, or turned on by looking into their eyes.
Body language that turns the opposite sex on and ignites their passion.
What to do and NOT to do with your face, hands, and feet! Even the slightest mistake could mean the difference between getting what you want or not.
Proven ways to know if someone is lying through their eyes and other body parts.
How I knew that Bill Clinton had a sexual relationship with Monica Lewinsky.
How to make your client fall in love with you even before you say a single word.
How to get the response you want by exhibiting the appropriate signals.
How to make impressive presentations to groups that get predictably excellent results.
How to use your hand and head gestures to emphasize points.
How posture can make you appear relaxed or tensed.
Desirable and necessary keys to nonverbal communication.
Step-by-step expert analysis of over 100 celebrity photos! If you can analyze the nonverbal communication of celebrities (one of the most hard-to-read people on earth), then analyzing the unseen messages of everyone else is easy.
And many more!
What's Included In This Complete Body Language Course?
Here's what's included in this Complete Body Language Home Study Course:
8 CD's:
CD 1 - The Secret Code of Communication: Make A Dazzling Impression
CD 2 - The Secret Code of Communication: Use Your Body to Seal the Deal, Make the Sale, and Have Them Fall for You
CD's 3 to 8 - Interactive Program: Decoding and Interpreting Body Language. This is where you and I go step by step through the analysis of celebrities I've been interviewed about and uncover the true emotions behind those candid shots and poses in front of the camera. Nuance by nuance, we'll analyze the small lines, wrinkles, facial expressions, hand and body placements.
3 DVD's
DVD 1 - Live video footage of Kevin Hogan, teaching you the most critical secrets to reading, interpreting and using nonverbal communication. It's like attending one of my $25,000 seminars, but at the comfort and privacy of your own home! Plus, you can watch me over and over until you've mastered my body language techniques.
DVD 2 - Live video footage of Kevin Hogan illustrating (with the help of Beth Bednar, former NBC affiliate anchorwoman) the exact body movements, angles and positions in face-to-face settings to get the sale, be liked and trusted, and many more!
DVD on Deception Detection - a special collection of old videos which I used to help the BBC, New York Times and everyone else know what the people on the video are thinking (includes footage of Bill Clinton, Hillary Clinton, Ken Starr, and more). You'll find this program particularly fascinating.
Secret Interactive Website - This is a password-protected site where the photos of celebrities to be analyzed are located. You will access this page while listening to CD's 3 to 8.
 125-page Manual on CD in pdf form - This e-book reveals the most powerful body language secrets for decoding, interpreting, and mastering nonverbal communication and people skills.
Successful Communicator Body Language Evaluator - Use this guide to observe others or grade yourself in any given situation. It contains a comprehensive list of body language movements, specifying those that are desirable and necessary and those that are undesirable and should be avoided at all costs.
27 Body Language Tips on a Handy Wallet Card - Put this on your wallet and use it as a handy reference to make a great impression, whether you're going to an important meeting or just plain socializing.
Isn't Body Language A Bunch of Hype?
Some people think learning is too complicated - that it's difficult to know what anyone is thinking or feeling through their body movements. As you can vouch for the photo samples above, it only takes the right knowledge from someone who does this every day.
Others are wondering why almost everything they've read about body language doesn't work. I can't blame them.
Many so-called experts who lack experience have sprung up. They are flying by the seat of their pants and are simply guessing... and often guessing wrong (from my own personal observation).
In today's world, you can't afford to be wrong or you'll waste a lot of your time, effort and money. And it could hurt you in permanent ways.
You will not spend a second on what pop psychology has put out there. The self-proclaimed body language teachers
have said all kinds of things that are not only incorrect they make no sense. Things like: crossing their arms means defensive posture; nodding means they're agreeing with you, or smiling is a good sign of liking. These are all nonsense. They will not work because they are not supported in real life situations.
I'm here to reveal genuine techniques of nonverbal communication, based on 20 (oh man) years of scientific studies and solid experience.
Once you have the ability to decode the actual feelings or thoughts behind body gestures and movements, you will attain a sixth sense that can create dramatic improvements in your life! You'll know people's mood or state simply by looking at them. You'll wonder how you're able to live all this time, without having this vital skill in your communication arsenal.
I'm Convinced, Kevin... This is the Best Body Language Course on the Planet. How Much Is It?
With the benefits you'll be getting from this course, you'd probably be expecting to invest thousands of dollars. After all, I charge $25,000.00 for day-long seminar events, and $20,000.00 for half day events around the world, teaching the same techniques you'll discover from my Body Language Home Study Program.
And even if just a small portion of the course could cause almost anyone to like you instantly, isn't that easily worth at least $3,000? That's a small investment compared to the tens (or hundreds) of thousands of extra dollars you will make using my techniques, not to mention all the people who will instantly like and admire you.
Reputable people and companies have paid me sizably, over and over again, just to share what you are about to learn. Now I want to help as many people as I can. That's why I've decided to give this breakthrough course away for only $697
This course reveals ALL the key secrets of nonverbal communication you need to know... for a tiny fraction of my seminar's cost per hour!
But I got feedback from a number of interested people that they still can't afford it. So in my quest to help more people, the opportunity is here. Invest in the Body Language Home Study Course today. , you can secure your copy at the rock-bottom price of only $697 $297!
Please note that the price could increase at any time. If I begin to realize that charging a higher price (in exchange for the tremendous value you're getting) is more than fair, then I won't hesitate to do that. But if you order now, your investment is guaranteed to be only $297.
Was: 

$697
Just $297

Why Am I Offering This Valuable Program For Much Less Than Its Worth?
I thought that if I get enough people to see what others are thinking or feeling (through their body language), it breaks down a lot of barriers and makes communication better, more efficient, and more honest. This will cause people to have higher integrity, so I get to make the world a better place in my own little way.
Another reason is that I enjoy reading "thank you" letters from people who have increased their sales regularly. That makes me feel good.
It's also fun and fascinating to show people how they can be charismatic, and be well received by others. It's a win-win situation for both of us.
For only $297, you can be as good as anyone who is doing it professionally. And you don't even have to leave the comfort and privacy of your own home.
Plus, you can listen to the CD's and watch the DVD's as many times as you want until you master nonverbal communication (unlike in a seminar where you get bombarded with information, that you forget most of them when you get home).
Frankly, I only get paid a very tiny fraction of what you'll actually be earning when you use my body language techniques, not to mention the vast improvements you'll experience in every aspect of your life.
o it only makes sense to get it now to avail of the huge discount and to start benefiting from this information. The longer you delay, the more money you lose, and the more opportunities you waste.
How Can I Guarantee Your Full Satisfaction?
If you're not 100% thrilled with anything about the course, you may return the package to us within 60 days after your purchase and get a full refund. If it didn't do exactly what I told you, then I don't want your money. It's only fair that you get what you paid for. (In this case, you get far more value than your investment.)
But that's not all...
If you decide to keep the package, you'll have LIFETIME replacement warranty. That means we will replace any CD or DVD if it breaks or gets lost... for life! We'll even mail it to you at our expense, so you don't have to pay any shipping cost for the new replacement.
Good to hear?
By the way, have I told you we have one of the fastest delivery systems in the world? We ship within a FEW HOURS (not days) of an order.
The delivery of products is FAST, incredibly FAST…
The delivery of products is FAST, incredibly FAST…
I have just ordered my second CD set from you. I know you have heard this before – the delivery of products is FAST, incredibly FAST.
I have received notification and delivery of your products faster than any other product I have ordered in my life! Thanks for the wonderful products and service.
Carol Shireena Sakai
Washington D. C.
Your service is exceptional
Your service is exceptional. The quality of your service made me enjoy spending money with you.
Fred Frego
MountainView, AR
Now tell me... how much have you invested in improving yourself for the last few years? Maybe you've tried one product after another, searching for the one true formula for overall success, but you haven't found it yet.
Have you been burned by so-called gurus who look credible, but don't actually know what they're talking about?
It's time to learn from a REAL master of body language who walks the talk. This is not to brag, but to tell you the truth. And the truth is that very few people can read and use body language as well as I do.
If you've read my bio above, you've already seen the long list of Fortune 500 companies, major TV networks and magazines, international media, and famous people who have relied on me for body language advice.
But you don't even have to take my word for it. Simply search the internet for my name and see what other people and companies have said about me.
In just a few minutes from now, you could have the ability to explode your sales, attract the opposite sex, get liked by everyone, and know the truth behind people's gestures and actions. Or you could stay where you are now... wasting the amazing opportunities that becoming a body language master has to offer. The decision is yours.
I'm sure you want to get the best possible training in the area of body language, right? And you can finally get it for a tiny fraction of what most people are paying. Grab this opportunity now before the price increases.
Wishing you the very best of success,
P.S. Remember that this special offer may end anytime soon. My Body Language Home Study Course gives you the highest quality, step-by-step training in the art of reading, interpreting, and mastering body language. You have our 60 days, 100% money-back guarantee to fully check it out and make sure it's right for you. If you don't like it for any reason at all, simply return it to us and get a complete, hassle-free refund.
P.P.S. You get the complete package - 8 CD's, 3 DVD's, 125 page manual on CD, body language evaluator, wallet card, and a huge discount... All for the rock-bottom price of only $297! Keep in mind that you get the same training as the ones I give at my $25,000.00 a day seminar, without any hassles or risk of information overload. You can listen to the CD's and DVD's at your own pace
>P.P.P.S. You'll never know what type of success awaits you if you don't give it a try. And with our iron-clad, money-back guarantee, this is simply a no-brainer.
Get The Complete Body Language Course Now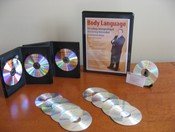 Was: $697
Just $297

More Information on body language or to order
Some kick a*! products
Kevin, I just wanted to thank you for taking the time and answering my question. I also wanted to thank you for putting out some kick a*! products. As a person who makes a living from persuading people to buy my products, the information that is in the Covert Hypnosis CD set is amazing, and the Body Language program can give you a leg up in sales and negotiation.
Scott Bell
Sacramento, CA