Solutions for Contempt and Hostility
Hostility is attacking someone with the intent to do verbal harm.
Some people simply fly off the handle and criticize people. As we talked about earlier, that has to be stopped. Others will complain about behaviors that their partners do. That isn't so bad in the long run though it isn't exactly a recipe for happiness. What is among the worst offending sins that is detrimental to the soul is communication with the intent to harm whether in public or private.
Stop it.
Even if someone is calling you a piece of garbage, YOU do not do the same. Often people with the intent to harm will be hostile and appear insane. You remain calm.
I have a rule. If the person is attacking me. I sit or calmly stand and listen to the words, the intention, the purpose.
I do everything in my power to not break that rule. I fail a lot less than I did when I was 20.
I recognize the person has no ability to self regulate and I can simply say, "I gotta tell you I really respect the way you protect your employee, your friends, your family. (If this is true.)
It will do you no good to behave as if you need to be committed to the mental hospital. So practice, finding one truth, one shred of good in the tongue lashing, because these things happen to everyone and share it with the person.
The alternative is to simply say they are a bigger jerk or a worse parent or a worse boss. Do that and you rapidly find your life is devolving and you become worthless to the world.
Always assume your conversations are being recorded then take the highest road you can. It's not easy, but think that in the moment. "I'm being recorded."
If you or your partner are intentionally communicating with the intent to harm you must stop immediately. Hostility is something that no one should be involved in. There is no benefit to hostility for anyone. The desire to harm others through communication is a sign of serious emotional problem that need to be corrected as soon as possible.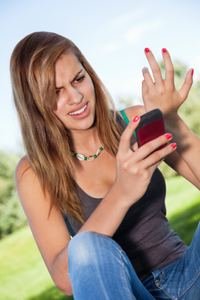 If your partner is intentionally communicating with you in a hostile manner you need to gently share this information with him at the first reasonable moment. The partner should be allowed to communicate his feelings about the reason for his hostility and then move to a solution. Remember it is also possible to feel hostility from another when to an objective observer there is no hostility. This scenario is common, so do not try to make the other person wrong. Why? Because just because you feel attacked doesn't mean you are being attacked.
Sometimes perception is right and sometimes it's wrong. You have every right to ask, "Are you attacking me?" Then "What caused you to talk with me like this?" Don't ask "why?" That will turn into a mess.
The solution when you have both calmed down, is not the silent treatment but increased communication.
However, as you deal with the specific issue of hostility do not bring up all the relationship problems of the past. This only gives cause to do the exact opposite of your desired outcome.
Instead propose an idea.
Propose it.
Get agreement if appropriate and
…start communicating with the intention to make each other feel good about each other. The techniques on the coming pages will help you rebuild a relationship that was on treacherous ground.
Re-Creating Connection and Caring in Relationships
Will the relationship end or will connection be re-created? If it's time to start over do so now. The following plan for re-creating your relationship will be of great help. Here's how:
Design a completely safe environment in which you and the other person may communicate.
If you have been hurting your partner, change your behavior. Changing your emotions will happen later, but change your behavior now! Your partner was hit as a child. If you tend to blow up at your loved one, stop now. They were yelled at as a child. If you get up and leave when you are angry, stop it now. They were abandoned as a child and you're acting just like the parent.
Think carefully about these examples before moving on to number two. Create an atmosphere where it is safe to talk and communicate. Promise each other that this is a time to listen and not judge, evaluate or point fingers. Create an atmosphere where you can experience communication that connects.
Describe three things that you can implement in your relationship (or business situation) today to create a safe environment for yourself and your partner to communicate in.
Stop all criticism immediately!
There is no such thing as constructive criticism to the parts of the unconscious mind that are attempting to finish their childhood!
Make Space and Time for Acceptance
Acceptance sessions occur when you and your partner sit down and talk just as if you had been hit by a car in an accident. You want to find out if the other person is all right and see what you can do for them. You need to tell your partner that you want him to acknowledge what you are about to tell him without rebuttal or explanation on his part. No defensiveness is necessary. You are simply telling him that you are wounded and that it hurts. You will not blame him. You will use statements like, "I feel…" and "I hurt…" He should say, "I understand," and "What else do you want to tell me?" "Go on." "OK." Those four statements and questions are the pattern or sum of what the non-injured partner will say.
It is vitally important to never attack your partner during these "acceptance" sessions. Keep it open and connecting and then your relationship moves forward!
Perform random acts of kindness for your loved one.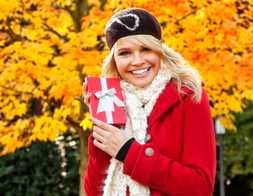 Bring a card or gift home after work. A small and inexpensive gift shows your thoughtfulness and can do wonders for your relationship in a big way. Notice the key word is "random". It means unpredictable. Be unpredictable with your times of giving.
Do something that you normally don't do around the house. If you never do the dishes, do them one night. If you never cut the lawn, cut it. The unexpected can be very pleasant and very appreciated.
Return to a dating ritual you liked.
Was there something special you did while you were dating? Do it now.
Express your feelings for your partner with physical and verbal affirmations of love, often.
Discover their needs and wants while sharing yours.
For you to have a wonderful relationship discover what your partner currently loves about your relationship. Then ask your partner what he thinks could improve your relationship. Ask your partner the questions below, in the Successful Relationship Elicitation exercise. (Don't do this all in one sitting!)
This exercise will help you discover what is important to your partner and will help you transform your relationship.
Successful Relationship Elicitation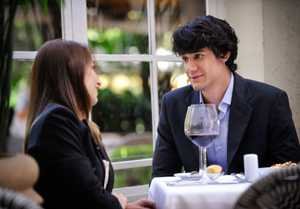 The following questions are to be used as discovery tools for you and your partner to learn more about each other and deepen your bond. Use these questions as tools to gently start to help you and your partner "peel each other's onions." The first questions will help you and your partner build resources for which you can refer to in tough times. Later questions help discover weaknesses and areas that can use change or improvement. Spend about 20 minutes for each partner with these questions, over several days.
What is the best thing about our relationship?
What is the next best thing about our relationship?
What else?
What do you believe you should learn about me to improve our relationship?
What do you think I should learn about you to improve our relationship?
What are two things I do that annoy you?
What are two things you do, that you think annoy me?
How happy are you with our sex life?
What can I do to make our sex life more intoxicating?
What would you be willing to do to make our sex life more intoxicating?
When we argue from now on, should we agree to kiss and make up before the argument gets out of hand?
What will our "cue" be for this to happen?
What do you do around the house that you think I don't appreciate?
What do you do at work that you think I don't appreciate?
What do I do that you probably don't appreciate as much as you could?
What do you want to know about my past that I haven't told you?
What do you want me to know about your past that you haven't told me?
When should I be jealous?
When do you think you should be jealous?
How can we go from having a good relationship to having a fantastic relationship?
All of these questions allow you to discover more about our partner in a couple of hours than we may have discovered in years. Questions are an under-used element of communication in our culture. Beginning to ask gentle questions will put you on the track to improving communication and thereby improving your relationship no matter how good or bad it already is.
Learning what is important to your partner and being certain your partner understands what you need and want makes having a good relationship much easier. You take the guess work out of knowing what helps the other person feel more at ease with you.