Page 2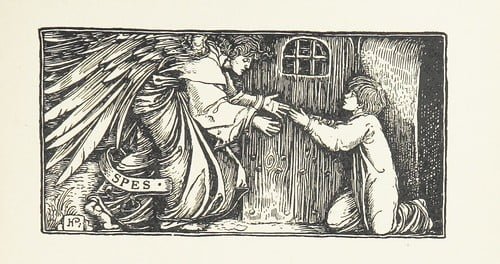 Legend Point: REMEMBER: HOPE ALL BY ITSELF IS A LIFE-CHANGING FORCE…an END in ITSELF.
ALWAYS remember that it isn't just the acquisition of the state of mind or thing….HOPE itself can be an END.
So as a salesperson or marketer, there are really TWO THINGS you are selling.
First, you are selling a product or service. Second you are selling the feeling of hope or hopefulness.
HOPE causes people to feel better. To feel positive, to be more motivated. To be driven. It can be an end in itself.
In fact, your selling someone Grecian Formula which they HOPE will make them more attractive or younger looking is worth a lot more to that person than the $20 for the GF. The fact is that hope or hopefulness ITSELF CAUSES the person to be happier and healthier AND more likely to achieve goals they have set!
A LOT is wrapped up in hope. It's worth a lot more than $20….
So…. sometimes the product or service IS "the" hope.
For example, if you are "on" a weight loss program, the program is hope itself that you will lose weight. (The program isn't the end result, it's the driver, the motivator, the car that takes you on the journey that causes you to feel like you can do it, or at LEAST see the possibility that you can do it!)
Messing with Hope
Broadly speaking there are two ways your customer will filter new messages that somehow relate to your message of hope.
If the message you present conflicts with their present path, product or service (and it is preferred or liked by the customer), their feelings about it… your message will be responded to with critical thinking. It will be carefully scrutinized….On the other hand, if it resonates with them on some level, most of the critical faculties are recessed and your message is given little critical thinking.
Additionally if what you communicate to someone about their own desired self image (who they want to be) is negative, it will be mostly ignored….or swatted away…. Communication that resonates with who they want to be, on the other hand will be quickly accepted.
Now here is another thing they didn't teach you in selling 101 (or graduate school).
Legend Point: According to deMello and MacInnis, "Sustaining hope may sometimes be possible ONLY when consumers engage in 'motivated reasoning.'"
Motivated reasoning is biased thinking that we all use everyday. Short cut thinking. We don't want to have to critically assess everything we hear so we find things that support what we believe and disregard the rest. Essentially, you never "hear it." (anything that is not consistent with your beliefs)
AND motivated reasoning goes past that. It is goal oriented. The consumer must CONSTANTLY be seeing the goal (the car, the house, the girl, the job, the new plasma TV) as attainable…possible. THAT is what SUSTAINS HOPE.
This is a core factor in why people say "no" when you come back the next day. The message you brought them the previous day is long forgotten and the status quo becomes eminently simple. Your message was hopeful….but not hopeful ENOUGH.
Next time, I'll show you how to make that first message "hopeful enough," and introduce you to the one factor that you can "give people," that will change how they feel about you and your products or services….forever!
---

Intrigued? Discover the secrets to what separates Covert Hypnosis from every other compliance technology. Discover what even the experts don't know about how the mind interacts with the unconscious mind.
Learn More About Utilizing Subtle Covert Influence for Change
Kevin Hogan has released a powerful CD program that takes you from a barely-there awareness level of subtle communication to a powerhouse expert of subtle unconscious communication. This is everything you need to know to increase the power you have in every communication.
In CD 1, Kevin Hogan reveals specifically the secrets of how to weave the exact messages you want others to act upon into stories that captivate listeners.
CDs 2 & 3 show you how to motivate and compel other people to change their behavior as quickly as is humanly possible. Benefit: You can utilize these covert tools with your own unconscious mind because they link into the core drives and desires that you have!
CD 4 reveals ALL 22 elements of Covert Hypnosis for this first time anywhere! Never before released by anyone, anywhere. The complete Covert Hypnosis Model for change is here. Business? Sales? Consulting? Coaching? Therapy? Learn specifically how to generate change in their thinking with the Covert Hypnosis Model.
CD 5 gives you all the tools necessary to take a person's deepest drives (sex, eating, acquisition, connection, etc.) and fuse them into building compelling outcomes (the girl of your dreams, lose weight, acquire wealth, meet new people easily). Ignore either aspect, and failure is assured. Successfully meld the two in the unconscious mind and amazing things can happen.
CD 6—Pattern Recognition: Getting someone to think about something is one thing. Getting someone to feel driven to DO something and then watch them do it like magic is something else entirely. Learn so much in just this one CD!!!
CD 7 – This is brilliant neuroscience and research that reveals how to rewire the brain. Some neuroscientists call it "sculpting." It's not something that happens instantly and it requires the use of both hemispheres which can be pretty tricky if you don't know what you are doing.
CD 8 – You are going to learn some unique techniques in the eighth volume of Covert Hypnosis. Not only are you going to learn the truth about values (when they are critical and when they are MEANINGLESS) but you are going to discover the values of the unconscious mind! The unconscious mind and conscious mind do not correlate to each other but they both correlate to the behavior of every person you meet.
Covert Hypnosis: An Advanced Course in Subtle Unconscious Influence The Master's Secrets Revealed! (Vol. 1 – 8)
"This is THE advanced course in subtle influence! Remember when you read Covert Hypnosis: An Operator's Manual, and you got that WOW! feeling inside?! Well, that was just the beginning. In Covert Hypnosis: The Master's Secret Revealed, you are going to learn how to subtly move inside the minds of anyone you communicate with. In trance or out…this is the most powerful material on Covert Hypnosis on the planet. Period." Kevin Hogan, Psy.D.
More Information about Covert Hypnosis or to order