10 Ways to Make a Happier, Better Relationship
(or Start a GREAT One)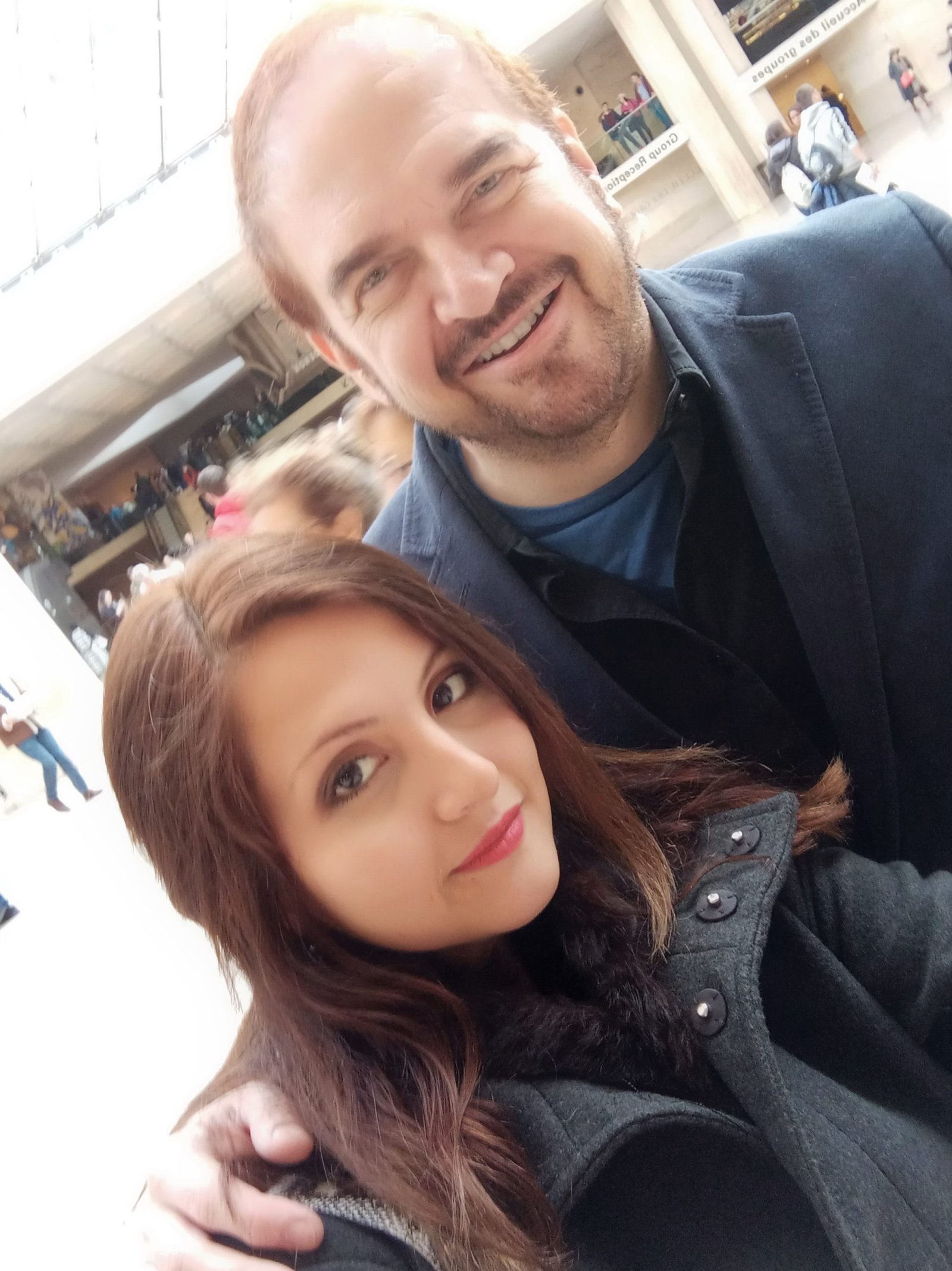 Lots of people don't want to get married anymore. Perhaps one person isn't enough even though the number of friends the average person has is down to 1.0 from 2.2 just a decade ago.
The truth is people DO want to be connected to others but they are scared for a bunch of reasons.
Half of marriages are still going to end in divorce. Half of the other half aren't happy.
Place human beings in the same living space for long enough and you can guarantee a few things.
First, you know that if they don't grate on each other yet… they fight, argue, bicker, quarrel, yell, hoot and holler (not necessarily in that order).
As men become more expendable in many countries…they're getting expended….like getting shot out of a PEZ dispenser.
Relationships don't have to go to hell in a hand basket, most are already there.
Not Every Relationship is Worth Saving
Now before I go too far here, know this…, not all relationships are worth saving.
I've worked with enough people over the years to know that abuse is a pretty common fact of life. (With both sexes being equally as capable of whacking around a spouse with or without kitchen utensils in hand.)
Chances are that relationship, given that behavior on a regular basis, doesn't need to recharge, it needs to end.
But there's the vast majority of relationships that simply go the way almost all relationships go.
You can't put people together on a boat or in a room, keep them there and think they'll all like each other more in 10 years. That's just not real. You don't hate the lady three doors down. You can't stand the one on the couch next to you because she has done 246 things to hurt you over the last few…days.
So, is the grass greener on the other side?
The Grass is Always (Not) Greener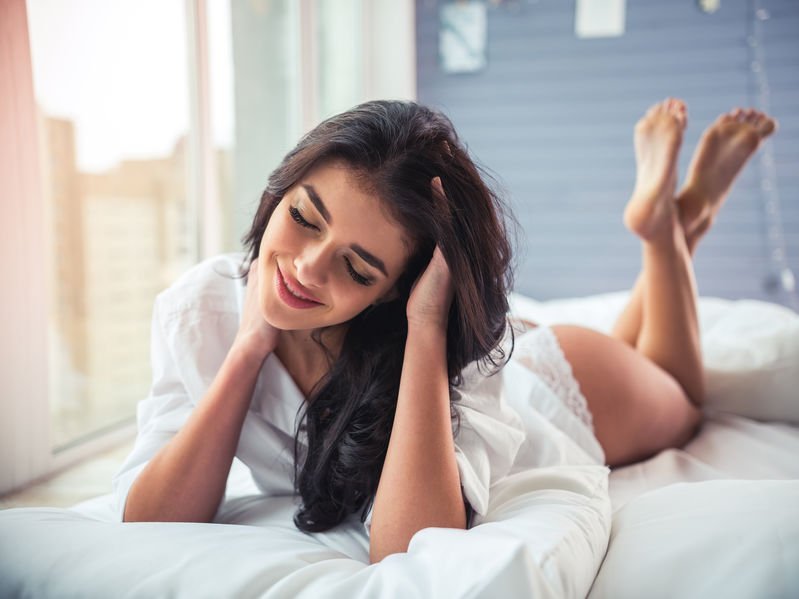 The girl down the street. Shoot. She's good looking and attractive. And she's never done a thing to tick you off. (Of course you've never been in a room with her for long…or if you have don't come running to me for protection!)
No, the opposite is the case.
The deal is this: All humans are pretty nuts.
Get over it.
The grass is seemingly always greener elsewhere. Sunglasses make everything look better outside and you take them off and see your life inside…and it's always the same…whatever that is.
Pretty soon you have war or "cold war." (One is loud, one is quiet, neither is good.)
Let's say there are four people in a "family." (20 years ago a family was two adults and two kids. Today it's a single parent with a divorced Dad visiting the Step Dad's house…with a kid from marriage A, B and C.) Single parents for the first time have the majority of households in America.
That's a cultural and economic disaster inches away from falling off the cliff.
Today I'm going to play devil's advocate and pretend like a relationship you're in might be worth saving, building, creating or designing.
Now, even if that's crazy, I promise that you'll get cool ideas that just might make life work.
Chain of Command
Back to the four people in a family…four people in a room…
One will become the leader.
One will resent the leader.
One will keep away from the leader and the resenter.
One will try and be an intercessor.
(Scary how that works huh?) Identify your position in the family and find ways to soften your stance. If you're the "leader", ask your partner's opinion more often before making decisions. Let them know that they are important and their opinions matter.
If you are the "supporter" in the relationship and have come to resent your partner's "bossiness", then find your voice and speak your opinion assertively.
Include your children in family activities. When there is a disagreement, keep it between the two individuals and learn effective conflict resolution skills so that no one needs to feel like a mediator.
What's a very special tool you can use to help GROW or Rebuild your relationship?
The Emotional Bid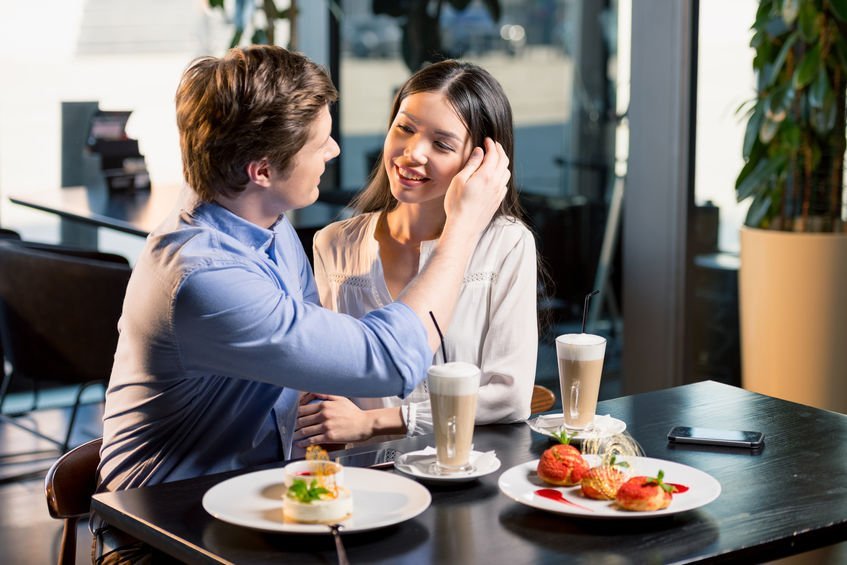 When someone tries to communicate something to another in an effort to make things better, we're going to call that an "emotional bid."
The Emotional Bid.
I love the term and wish I would have coined the phrase. It means just about anything you do or say to attempt to connect with someone. Keep these in mind as you read on and realize how many opportunies you have to connect with your mate.
"What's happening around here today?"
"Are you feeling any better today?"
"Want to watch This is Us tonight?"
"Dinner was good."
"Would you massage my back for a minute?"
Those are emotional bids and because relationships often go from fire and flame… to roomies…there could be benefits in putting some spice back into life!
How?
Tips for Rebuilding a Healthy Relationship
1. Start Over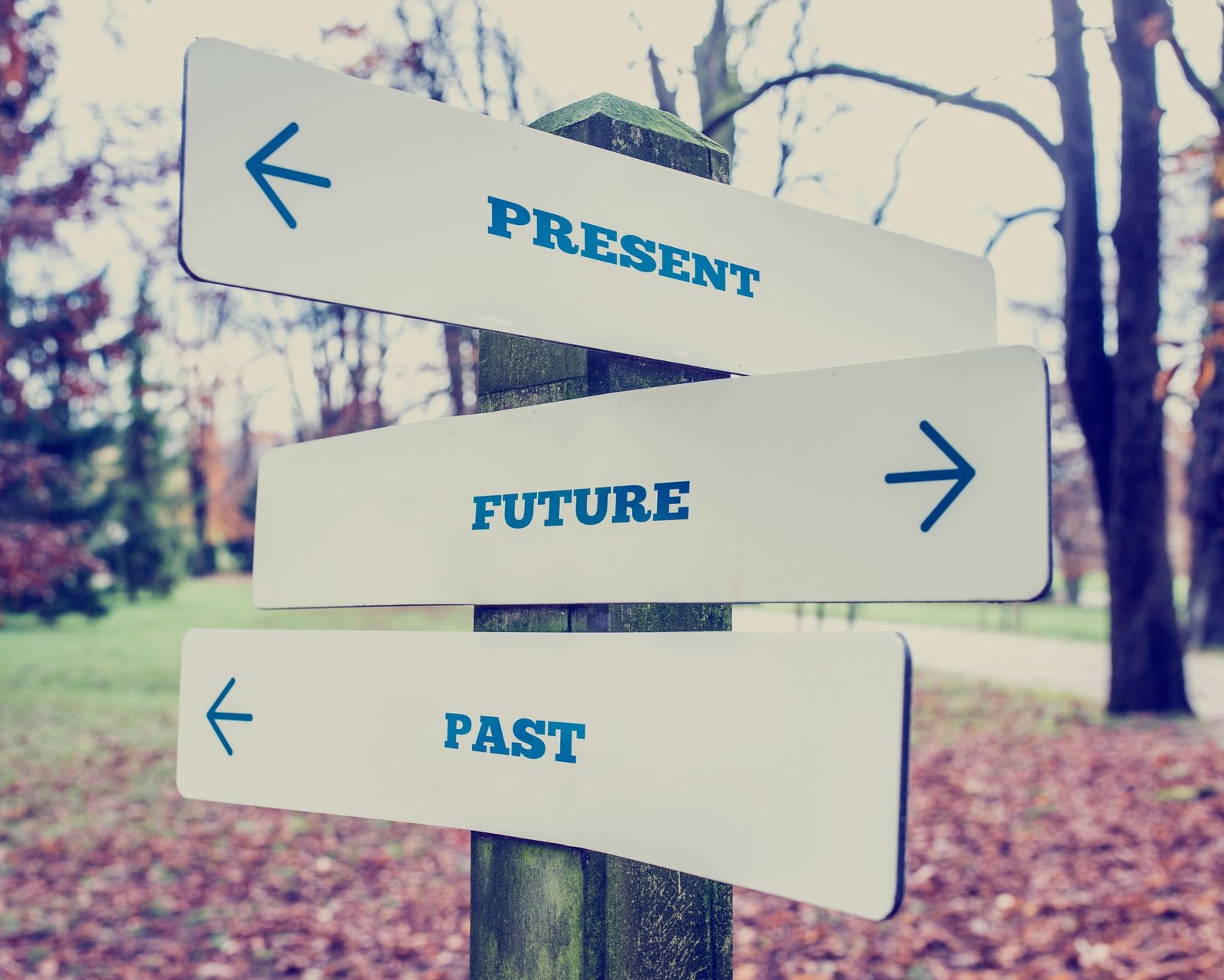 One of my favorite songs is John Lennon's "Starting Over." "It's been so long since we took the time. No one's to blame. My how time flies…so quickly." When couples first get together, everything is new and exciting. They overlook the little annoying things the other person does.
However, as time passes, the nagging starts. Instead of hearing, "You look beautiful," they might hear "Why are you wearing that shirt?"
If this sounds like your relationship, first, the two of you need to sit down and be honest that things have changed. Identify the things each other did in the beginning of the relationship that created the attraction in the first place. Then together, make a commitment to start over. The truth is, both of you will have to work on this. It will not automatically be easy but it is possible.
Start by forgiving each other, forgetting the past, and then start over with the flirtation. Focus only on the special things your mate does and relearn to put the unimportant things aside. It will take some time so be patient.
2. Schedule Time
Time together is crucial. It's the whole ball game. Recent research I've been delving into about rejection essentially shows that relationships split because time together dwindles down. Time is the commodity of a relationship. Nothing is more important.
This time can be with friends, dining out, attending a sporting event, or cuddling together while watching a favorite movie. The activity is not what is important but the fact that you are together, doing something that you both enjoy. People have extremely busy schedules and between work, family, the home, errands, and everything else going on, finding time for your mate can be difficult.
Just as you would schedule a meeting on your calendar, show some courtesy in the relationship by scheduling time with each other. Once the plan is in place, no backing out unless you have some life and death emergency.
I've always been big on scheduling things that matter with people that matter. I've never seen anything to change my mind.
3. The Power of Touch
When a child is ill, doctors will tell you that it is proven that a simple, loving touch of a parent can sometimes quickly pull the child through a crisis. It is the same for relationships.
Playing with your partner's hair, rubbing their hand, a soft kiss on the neck, a soft pat on the leg or giving a gentle back rub will make a huge difference in how your mate responds to you.
Hey, when was the last time you walked up to your mate for no reason and without saying a word, affectionately placed a kiss on their neck? This is not in a sexual way, but an affectionate way. There is a difference. The next time the two of you are sitting in the car, at the grocery story, or standing in line at the theater, quietly reach over and take their hand.
Do not be surprised if you get a strange look of curiosity the first time!
You know, like the "where were you last night" face…
4. Surprise
If you and your partner have scheduled some time for a Friday night dinner, put together a surprise instead. For example, if your partner loves opera, buy some tickets near the front and let them take a friend…(just kidding) …or if they like concerts, purchase the tickets ahead of time, getting the best seats possible.
When Friday night comes around, insist on driving and head toward the location where the event is taking place. When asked where you are going, simply answer, "I have a surprise for you."
The idea of you getting the tickets for something THEY like and then keeping it as a special surprise will touch the heart!
5. Needed Space
As important as it is to spend quality time together, it is equally important to give each other time to do something they like. If your partner loves to fish (I live in Minnesota, it's hard to think of people doing anything but…sometimes) but you have no desire to bait a hook with little, slimy worms, or if you like to go to the casino but your girl would rather do something different, encourage each other to take time apart.
Hey, most of the casinos have Spas now where you can get a massage for an hour. Seems like a dandy gift idea to me…
6. No Debates or Textual Two Timing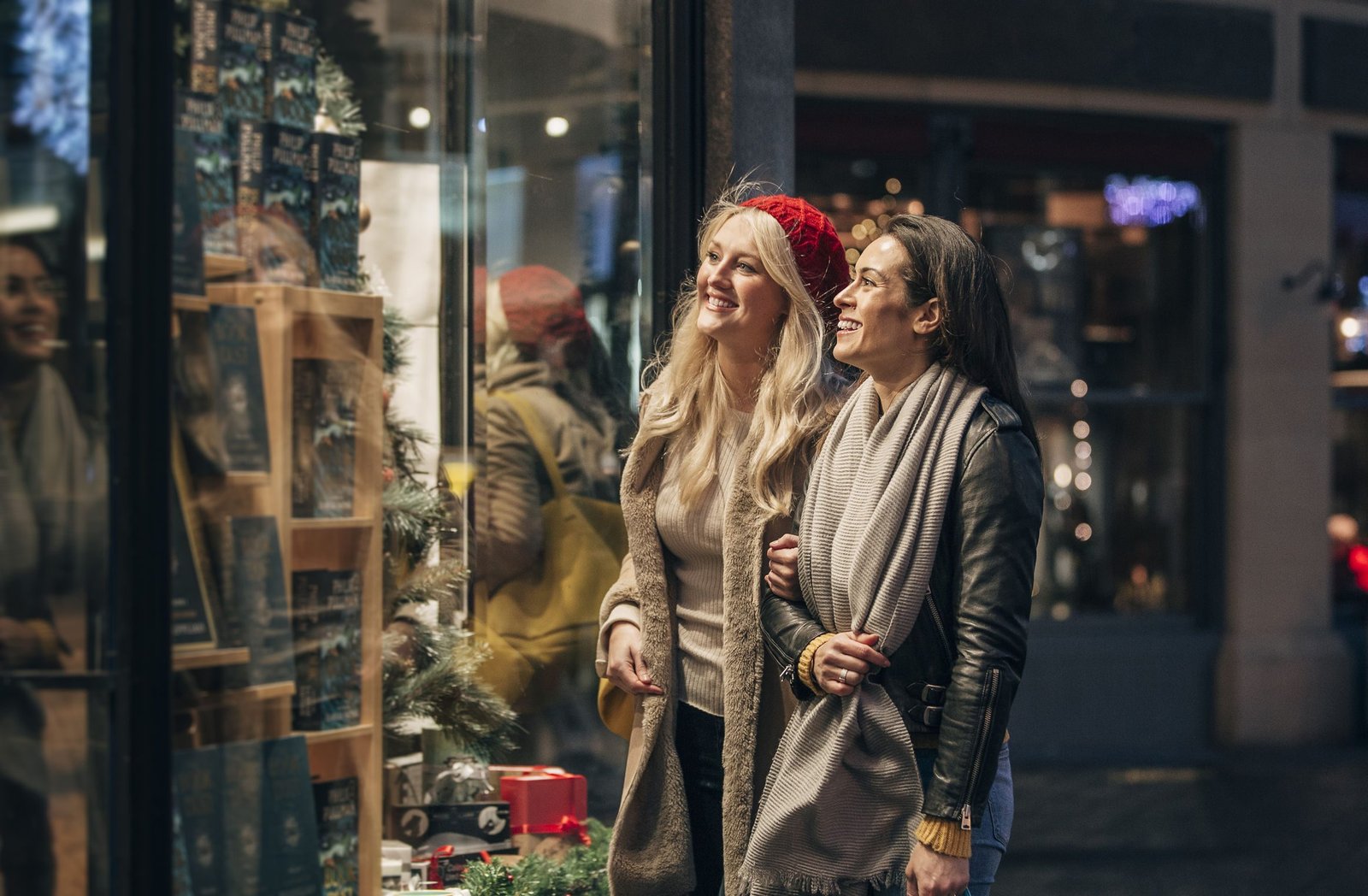 If you know that you and your partner have proven differences in opinion on certain subjects, avoid those subjects.
DUH.
You think they're going to change with YOU doing the persuading???
If you haven't gone through the first 60 Volumes of The Science of Influence on CD, you have no chance!
If you are a Republican and your partner is a Democrat, politics should probably be avoided. As the two of you identify new topics that could cause a debate session, stop the conversation before it even gets started.
What's the point?
7. Put the kibosh on B.S. Talk
If you are married, especially with children, break out of the habit of talking about nothing or making up B.S. to avoid real subjects. Many times, families will be sitting around the dinner table and the conversation consists of, "Do you like your carrots?", or "I wonder what is on TV tonight?"
Instead, change your strategy to include real questions, showing real interest. Replace the normal, "Did you have a good day at work?" with "Tell me what you did at work today." Even if you do not understand everything being said, listen with interest. It is not that you are so much interested in the work, but your partner's life.
8. Re-establish Old Traditions
If you and your partner had a tradition of some kind when you first got together, dust it off and breathe life back into it.
Perhaps you met after work on Friday at the local pub for a drink, washed your cars together every Saturday morning, or attended church together on Sunday. Whatever it was, re-establish the tradition. See what happens.
9. Lighten Up
Often when couples have gone through or are going through some bumpy spots in their relationship, things tend to get serious. It could be that there is a tremendous amount of tension or perhaps they are not sure what to say.
Regardless of the reason, learn to lighten up.
Do not take every comment, glance, or movement as a serious problem.
If your mate makes a mistake, which you both will, let it go, or if appropriate, laugh about it. If you make a mistake, do not be afraid to poke fun at yourself. This will automatically start the process of tension breaking.
10. Communicate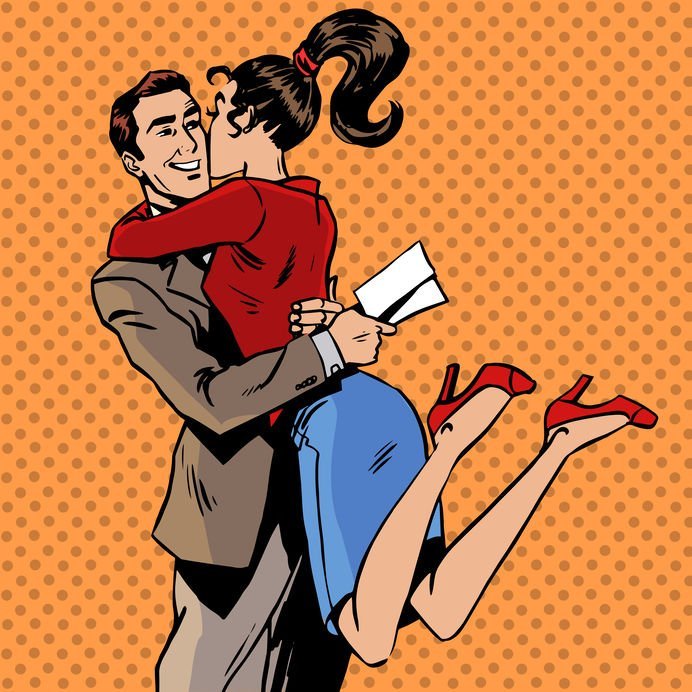 When couples are having problems in a relationship, communication is the first thing to stop. It is often easier to just be quiet than to get mad. When rebuilding relationships, just as communication was the first to stop, it now needs to be the first to start.
This is where the emotional bid comes in handy.
This will require that both individuals let down their guard and pretty much throw caution to the wind. Healing in the relationship cannot start until you talk. Make an agreement that you will talk about anything and everything and that you will listen, really listen.
That does not mean that you will agree with everything, which is perfectly fine. However, if you do not agree, do not yell, rather, the two of you need to calmly discuss the issue and together, work out a solution. This is hard work but within a very short time, you will both feel much better, individually and as a couple.
11. A Night of Passion
FINALLY we get to the good stuff. Took forever, I know…cut me some slack…
Intimacy and passion in relationships is not only important but also healthy…and fun…
Couples need to enjoy being together in an intimate way. When relationships are troubled, the last thing either person wants is to be sexual or passionate with each other.
They wouldn't think of "giving something to that jerk."
However, this is a part of the healing and rebuilding of the relationship and although it might be awkward in the beginning, it is crucial. Make your intimate time together special.
Surprise your partner with a warm bubble bath, lighted candles, soft music, and a bottle of wine, or reserve a nice romantic evening at a local hotel to include a wonderful candlelit dinner, fine wine, and a beautiful room.
12. Dinner Party
Start a new tradition of hosting a dinner party every other month or two and inviting several of you and your partner's friends.
Set up board games that everyone will enjoy, have some light and lively music playing, and plan to have a blast. Spending time with friends in this kind of setting is a great way to reduce stress. When stress is low, couples get along better. This is a wonderful way to interact with each other's friends as a couple.
My experience in life has been when friends are over, they say things you are thinking to your partner and it takes a lot of pressure off of you.
And, lastly, a way to make your partner feel very, very special…
13. Happy Birthday
As people grow older, in general, birthdays become less celebrated. Gifts are quickly given, meals eaten, and it is over. For your partner's next birthday, take some time to plan something very special.
DON'T BUY ROSES.
Instead, buy their OTHER favorite flowers and have the florist put in some cool and unusual colored flowers. It shows you took the time to do something different.
Make this a true celebration of their life as a way of showing your love and appreciation. Every person, even adults, like attention and love to be appreciated.
I promise, they will be impressed that you went to all the effort just for them.



The Success System: 10 Week Online Course – The Algorithm for Your Life
This the first and only success course that uses proven mental technology to meet real life desired outcomes.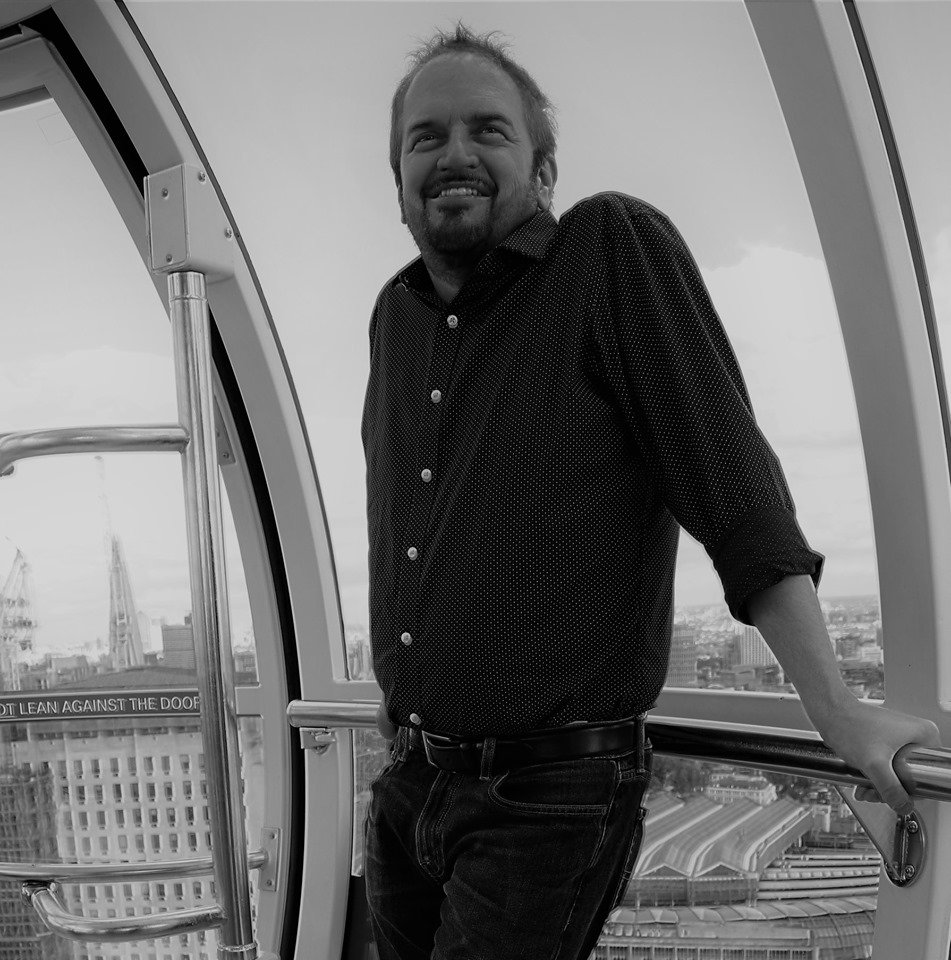 Returning from London, I had two more trips to make for business and then I was off to Norway for the first leg of a multi-month fundraising project for kids.
Norway was one of those places I just had to go see and I got a chance to see some of this planets prettiest spots. For me that connection was a feeling of success.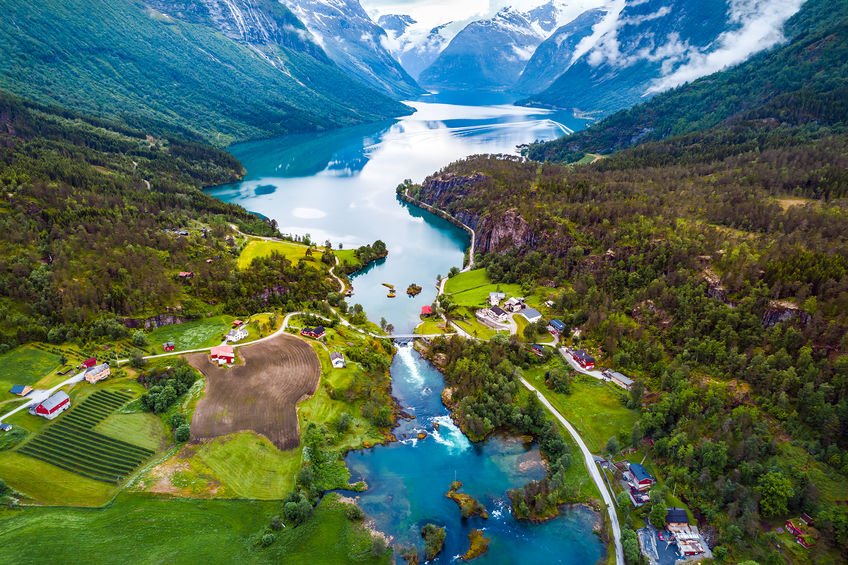 Success is what you define it to be but two common elements are on almost everyone's criteria list.
1. Money and all the security, safety, family protection, fun, beautiful home and toys that go with it.
2. Love / Relationship
3. Work and home life that gives you meaning.
Few people have all the money they need or want, AND the right person in their life.
The Success System will change that.
Success begins with the philosophy of winning. The great thing about winning in life is that there are no losers.
In fact, when you win in life, lots of other people by default win too!
The opposite is also true.
Success is a daily conscious choice, followed by specific repetitive actions within a flexible and focused plan that is very different from what the vast majority of people do.
No one can force success on you.
Success ONLY happens by YOUR decision.
Successful people move quickly. They collect information necessary to make those decisions and then move fast.
I will teach you how to collect the RIGHT DATA and make decisions QUICKLY.
Successful people think quickly, assess information at high speed and make decisions in a way that appears "instant" to others around them. (This is actually not true. Successful people put a lot of stop signs in front of themselves, but when the probability of something working well is there, they either open or close the door quickly.)
Being successful can be very exciting!
It affords you the luxury of traveling pretty much anywhere you want to go.
I always wanted to go to Paris, I mean outside of the airport which is a hub of all Euro-travel. First stop was the River Seine. It had to be. I'll tell you that story later.  After we got back from Paris we turned around and headed South to South America for about a month, then returned to Minneapolis the day before CV19 stopped the world.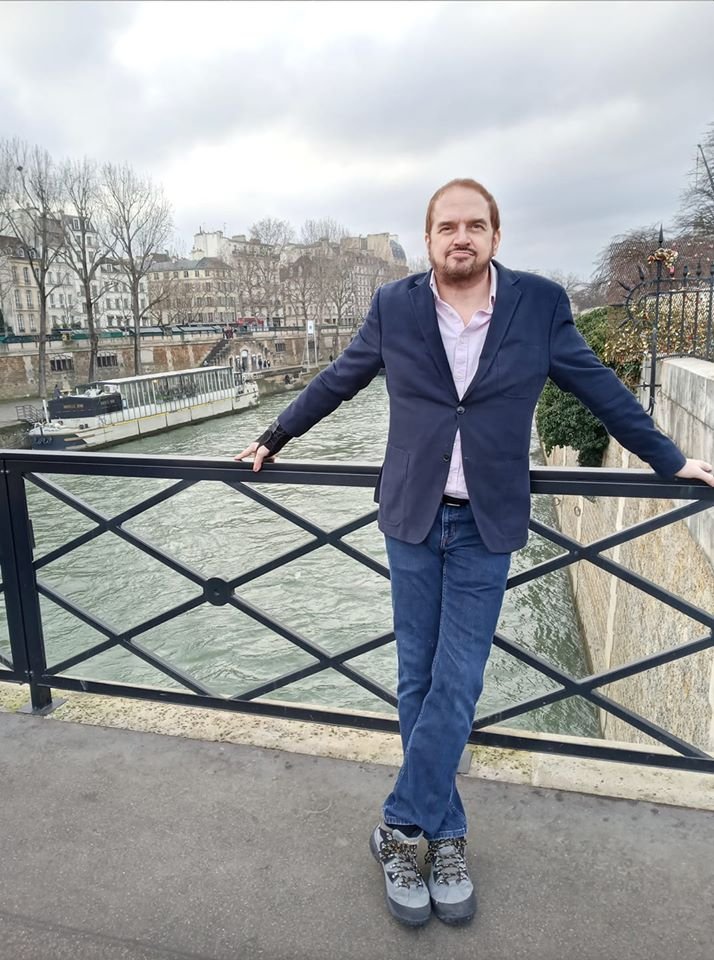 Success means you'll probably get picked up at the airport in a limo and probably be staying at a 5 star hotel.
Success for most will mean that your home is a place that everyone will want to visit.
And by the way, I want you to visit.
I PROMISE I will do SEVEN THINGS with and FOR YOU in this 10 week course.
1) I will give you the knowledge you need to be successful.
2) I will show you HOW to use that knowledge.
3) I will give you the TOOLS you need to APPLY that knowledge.
4) I am here to CLARIFY any possible confusion so there is clarity.
5) I will tell you the likelihood of any ideas or plans working.
or not working for you.
6) If something is UNlikely to be successful whether in your personal relationships, job or business projects, I WILL TELL YOU.
7) If you ask, I will show you what to CHANGE and HOW so you SUCCEED.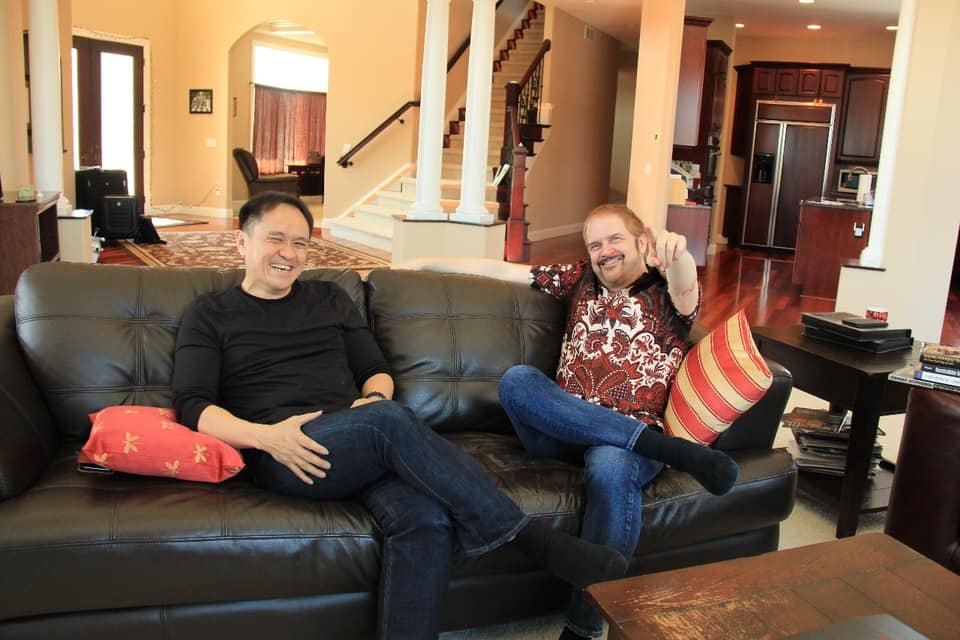 Success DOES allow you to have ANYTHING you want…but not everything!
I always tell people, "You can have ONE thing." (I say ONE to keep their early expectations in check, eventually this moves up to 2,3,45 "things")
The success lifestyle changes how you think and reduces pressure on RESULTS.
If a hitter in baseball gets a hit 30% of the time he gets paid $5,000,000 per year.
If the hitter hits a home run 5% of the time he gets paid twice that.
That is the nature of success. Success has an accumulation effect built in. What happens on any given day is not so important. Whether a specific project you are working on makes money or not is generally not important at all. But over time, that consistency of 30% or 5% changes everything.
If you are reading and understanding this, there is NOTHING that will get in your way of winning in life…except yourself.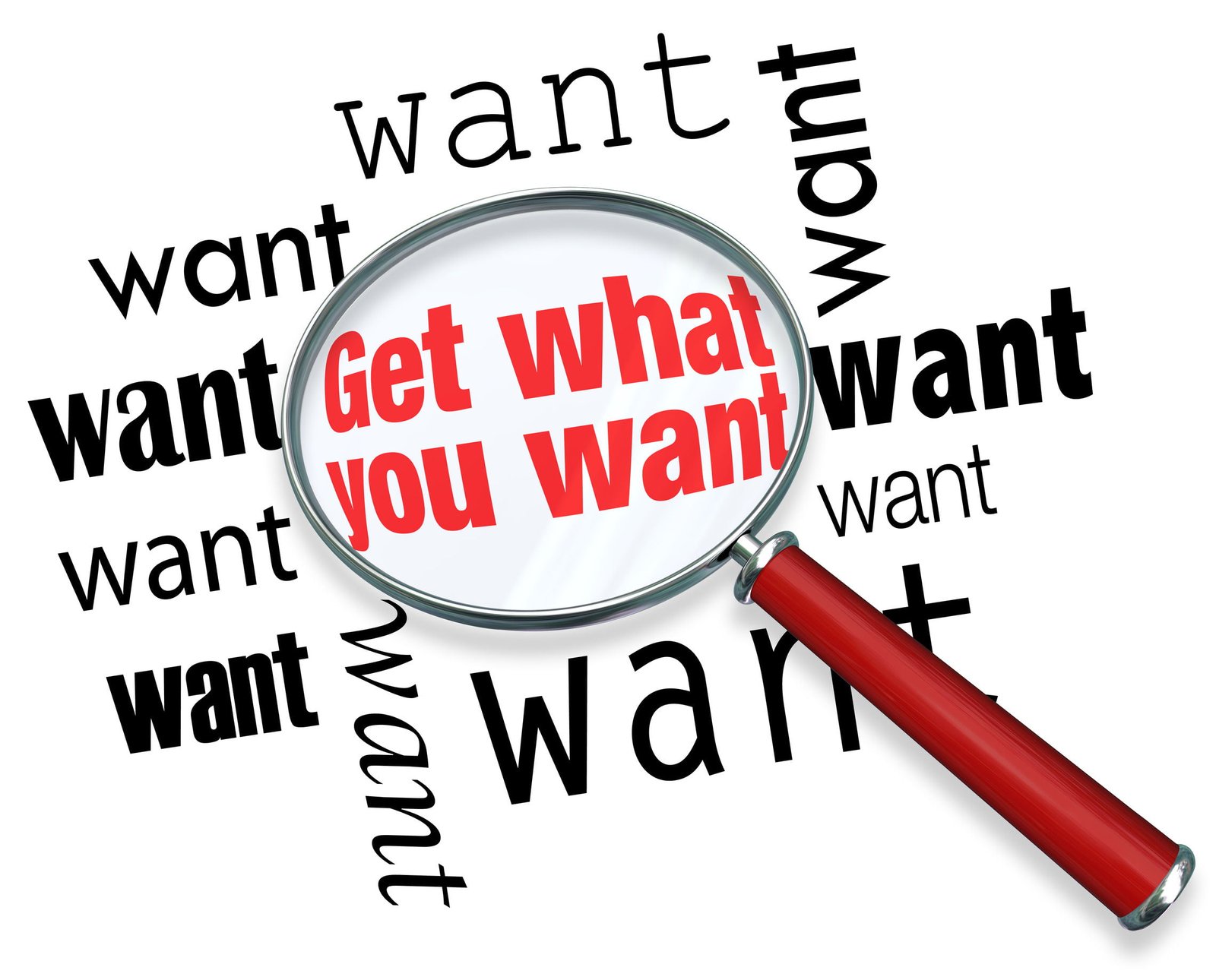 Because SUCCESS IS A CHOICE.
More specifically, success is a series of choices.
The Success System has been constructed in such a way that you will have the big picture clearly painted first.
Then once that makes sense to you, you learn the difference makers.
Once you know what they are, you learn how to use them each and every day. This is one of the things that is missing in every book, program and course I've read, and I've read them all.
There are absolutely a few critical details that you will do daily that are different from what average people do. They require no heavy lifting. They simply MUST be done or you will fail.
This probably brings to mind two questions that people ask me with great frequency: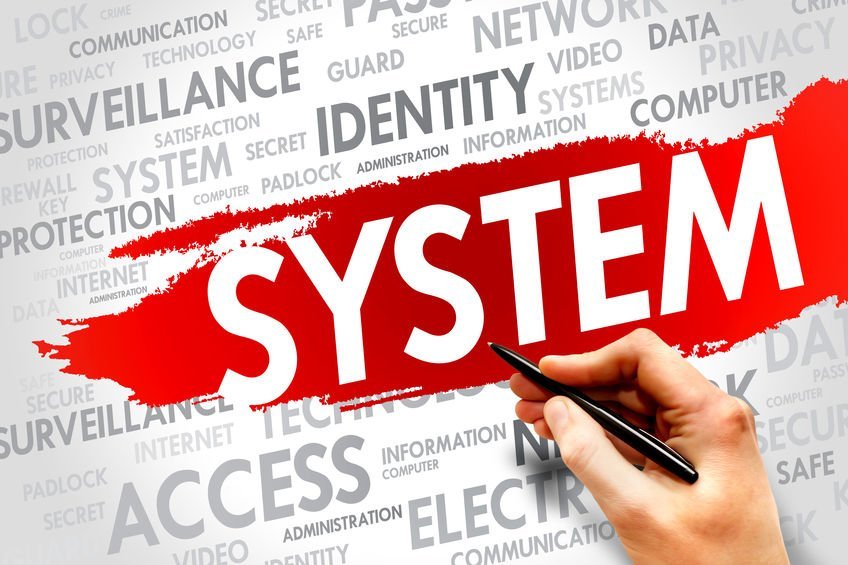 "Why do other success programs fall short and what makes The Success System work?"
and
"I've tried everything and I am not successful. Why?"
Two simple questions which took me YEARS to get the answers to…
Let's answer the first question, first.
Almost all success programs reference truly remarkable stories about billionaires like Elon Musk, Bill Gates, Jeff Bezos, Thomas Edison, Henry Ford, Mark Zuckerberg, Warren Buffett as illustrations of your own designable future.
The problems with this are many. First, very few can wrap their mind around what a BILLION dollars is! For example,
How long would it take the average worker ($50,000 per year) in the United States to make a billion dollars over his life?
Answer?
20,000 YEARS.
A billion is not success, it is something I want you to set aside in your mind.
There are other factors that go into having a billion dollars that the vast majority of people simply can't have and don't want to deal with.
But we're going to do a million, an achievement all by itself, and something that you CAN wrap your mind around.
The average American will earn about $2,000,000 in their life.
Unfortunately the average American will also live paycheck to paycheck and has $125,000 in his 401k.
I want you to be above average.  That means all that's left is for YOU to be DETERMINED that you WILL BE.
I will NEVER allow you to develop a "lottery mentality" because people that "hope" to win the lottery, simply can't and won't.
How long would it take to "win the Power Ball lottery?"
If you bought one ticket per week it would take you approximately 40,000 years to have a 50/50 chance to have won once.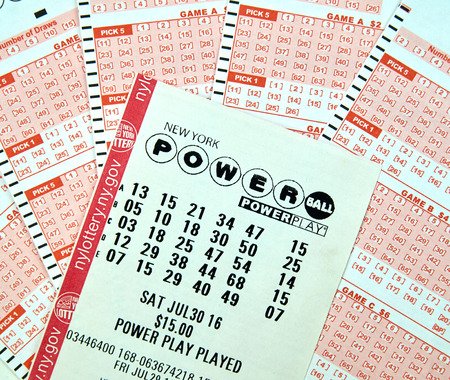 You're going to have all the money you could ever need. Please never get into "The Next Zuckerberg" thinking. Please be happy with having FAR more than enough and let's just be THERE!
I promise you that the lottery is only for people who are destined to have failed relationships and no resources.
Never do it.
And as far as real life "billionaire stories"
The Edison stories are interesting but they are not achievable by PLAN. And you NEED a plan.
You hear the stories, say "WOW" and after those stories are laid out, you're told you can be just like them.
The person who tells you the story would require 20,000 years to "be like them." They are simply misled or lying. Take your pick.
Gates, Musk, and Bezos…are superstars. Like them or not they have changed the universe. But I'm nothing like them. Tell me the truth.
Have you ever been able to identify with Henry Ford, Jeff Bezos or Warrent Buffet?
I haven't.
I was born and grew up in Chicago. We weren't just "poor," we lived in unbelievably distressing conditions. When I was 4 years old I was the oldest of three boys. I didn't start kindergarten at age 4 because I was a genius. (I like to think that's the case but it almost certainly is not.)
The mile long walk to the elementary school every morning took about a half hour. I'd leave around 7:30 AM and walk home at lunch time. The door was always open.
The cost of "day care," something that didn't exist as you know it, was overwhelming for THREE kids. It was almost the same as my Mom's hourly wage.
I had a Mom…
I was damn lucky to have an amazing mother who kept us alive in a time when being without a Father was unusual and humiliating. My youngest brother had just been born and as a Mom she had to figure out how to raise an infant on the money she made in the checkout aisle at the grocery store.
Ever the pragmatist my Mom remarried a year later. It was either that or…
My first sister was born almost a year later. My second sister came along when I was 8.
Life was seriously better for almost two years!
Then like a curse, my new Dad was diagnosed with congestive heart failure.
The simple story is that he was going to die soon, we just didn't know when.
Then life wasn't seriously better any more.
It wasn't long before things were far worse than they had been five years earlier.
My Mom's skills were many but her income couldn't offset the care of five kids. She worked hard and long hours. She always had a smile on her house when she walked in the door at the end of the day. No kidding. It was obvious the distress was taking it's toll but she did her best.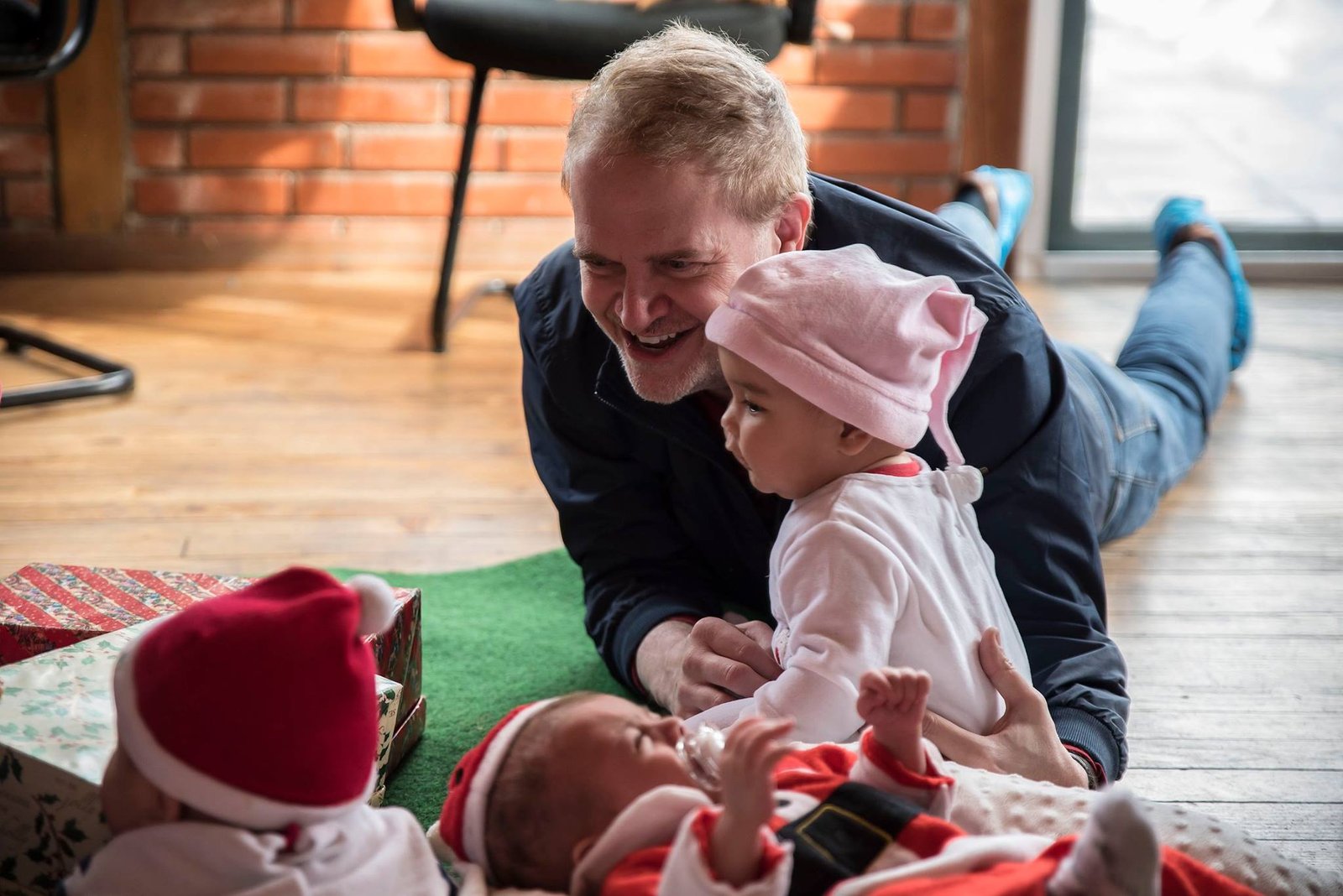 She told me that my brothers and I would soon be taken to the orphanage. "We'll try to keep you kids together wherever you go."
That was a lot for a 12 year old to hear. She never told the other kids.
[I never dreamed that one day I would get a chance with my then girlfriend, Tia, to make a difference in the lives of these kids with no parents. They WILL succeed in life. More about this later.]
Those years when her third husband was sick were tough. I did the babysitting every day with the help of one of the neighborhood girls. That girl never got paid much for her time but she gained my everlasting appreciation.
When my new Dad died, I knew we were living on borrowed time as a family.
My school work deteriorated. My teachers didn't know what was wrong with Kevin. I never told them. Neither did my Mom. I was 12 years old, in 8th grade and never DREAMED I'd SURVIVE to be a teenager…
I had several cash jobs at night and early morning from 8 – 12 years old. When I was 12, I got my first W-2 form. Today 12 year olds can't get a job. Thank god I was able to.
The story goes on of course, gets even more challenging, but you get the idea.
No, I didn't and still don't identify with billionaires.
I identify with people who have been through difficult times and I LOVE hearing stories of men and women who not only survived but made it past survival.
I never THOUGHT of anything as abstract as "success." There were no "dreams" of a "better day."
There were no success stories around.
I've been fortunate to meet many people who grew up with some similar circumstances here in the U.S. or in other countries.
And it's been cool as heck to see what can be overcome with love and determination.
For ME, SUCCESS begins with overcoming pain and massive obstacles and then do something that REALLY matters.
[This little one was given up a year ago. He took his first steps when Tia and I visited. I PUSHED for this moment to happen. I really wanted him to walk. He'll tell stories about what a pain in the butt I was to have as a visitor.]
Success is creating an atmosphere of love and safety for those you care about. It's about giving them a life that will not remotely resemble my personal experience.
For ME, success is about giving myself and those I love the benefits of staying in the finest hotels to always remember the stark contrast of where I lived and how I grew up.
For me, success is about giving others what I didn't have and honestly never dreamed I would do otherwise.
Every year at Christmas we raise money for children who live in tough times. THAT is success.
The human brain will resonate with who it most strongly identifies with.
I spent two years as a janitor in a nursing home. And that wasn't the most difficult job I ever had. I worked for my first million. Had I known what I know today, I could have compressed a decade into 2 years with ease.
Today I make up for some of what was missing early on…
If you want to have a cool car (I don't), a mansion for a home (I do and I love it), eat the finest foods in the world (I often do but really… only when I have to) and have the resources to do pretty much anything you want…then… I will show you EXACTLY HOW to get there.
The truth is people THINK they have answers to what makes successful people. Even more people think they can spot key behaviors that lead to success.
I've been studying this a long time. I'm living the life and it's been a Herculean task to unearth the RIGHT puzzle PIECES.
Most programs go through a list of principles and then tell you to do those things.
For example: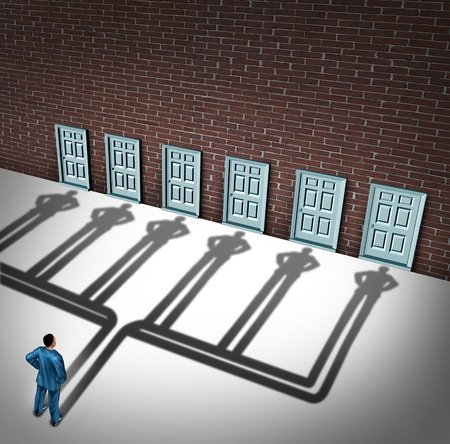 "Persist until you succeed." (That's a good piece of advice…but it's also frought with disaster.)
Then you are told a story to support persisting. A good thing!
(Remember how many times The Psychology of Persuasion got turned down before it was published?! It's embarassing even today!)
BUT WAIT. What about projects that failed? What about projects that took a long time to succeed? How do you know WHICH are WHICH?!
Now the question becomes…
"WHEN do you persist until you succeed?"
On what level of persistence? What contexts?
This is just ONE FACTOR. Quite often, you MUST PERSIST until you STOP and CHANGE PROJECTS because many projects just aren't going to pan out!
This means you have to know both when and HOW to CHANGE.
(Don't worry I'll show you that in The Success System!)
The Breakthrough to Success
Just finding the right direction is a significant task. When you finally stand in front of the RIGHT DOOR, there is one more thing that must be done!
Beating your head against a locked door in hopes it will open is a lousy idea.
Yet, if you NEED that door open (let's say this metaphor represents the door to a successful future) then testing different tools could be pretty helpful in getting that door open.
So you go get a bunch of tools, bring them to the door and start banging and drilling and hammering and so on.
BUT then you have to ask, "How do you know when to SWITCH tools and WHICH TOOLS should you use? What if you do NOT have the right tools?!"
In fact THIS IS ONE OF THE MOST IMPORTANT QUESTIONS that is ANSWERED in The Success System.
NO ONE ELSE ANYWHERE has ever ANSWERED these questions for you or anyone else.
STOP: Think about
. It's too much work to answer questions like this right? It takes time and thinking. Publishers aren't going to wait for this. They want to publish NOW.
All I want to do is GET IT RIGHT FOR YOU.
Want to start on the Success System, RIGHT NOW? Today: Begin listening to people with the SOLE PURPOSE of understanding them. When in doubt, ASK A QUESTION.
You will hear me say this 50 times in The Success System.
People don't listen to each other. They simply wait for their turn to talk.
Me?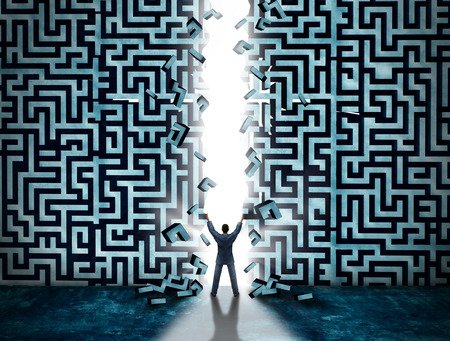 I take notes.
I ask questions.
I am genuinely interested.
One of the real secrets of persuasion and of course by extension, success, is that…
…if you are GENUINELY interested in others you will be not just liked but ADORED.
You can't fake this one for long. Develop this CHARACTER TRAIT now.
In my estimation this is a good example of a NET POSITIVE.
You can say it this way as well:
"Thou shalt not hurt people."
"Thou shalt do good stuff and avoid the bad stuff."
The Success System will repair old programming that didn't work.
Of the principles that are often highlighted in a success program, a lot of them are either ERRANT, WRONG, subtly IMMORAL or they are of such little consequence that they are meaningless to put attention on.
Let me give you two quick examples. First…
"Just do a little bit each day."
That might be the most useless piece of advice in attaining success that has ever been written.
You have to cut the lawn. You have a 1/2 acre yard…
You go out and cut six feet this afternoon and return the lawn mower to the garage.
Tomorrow you go out and cut another six feet. It will take years to cut the lawn!
It's ridiculous. It's misleading, condescending and painfully useless.
Why do "they" suggest it?
Because it SOUNDS GOOD in the seminar room. Makes for great back of room sales… and it's garbage.
No wait, there is another that is far more damaging.
A Second Example of Required Reprogramming
"Don't sweat the small stuff…and it's all small stuff."
That's perhaps the most evil piece of advice given to good people that I have ever heard.
The child with cancer, the parent who cares for her 16 year old paralyzed since birth, the person with devastating mental illness.
The FACT is this: Some real life "stuff" is not just BIG, it's OVERWHELMING.
In my world we help people.  We try to make changes to give them a better world. We never insult the suffering to share with them that their "stuff is small." NEVER.
It's NOT OK.
You will finally get rid of the absolutely devastating garbage myths in The Success System… and then show you the truth, even if it is difficult to hear compared to the garbage.
The second question I opened with today,
"Kevin, I've tried everything and I'm still not successful, what do I do?"
This is a GREAT question and one of the foundations that this course was built on!
Can I share a story with you?
Much of what you were taught to do doesn't work, wasn't safe, smart or rational. It didn't generate love, happiness, resources or ANYTHING good.
This is incredibly frustrating and I know because I dealt with this for YEARS, (not days, weeks or months but YEARS) early in my career. I spent about a decade with my wheels spinning. From 1990-1997 I sold 12,000 books, earning $1 per book.
After Psychology of Persuasion FINALLY got published, I got a mentor, a REAL MENTOR, not some bullsh… coach. and within one year everything began to change. Miracle?
Oh there were PEAKS and VALLEYS to be sure and I was never told there would be otherwise, but everything changed.
Trying to FIND a REAL MENTOR can be another Herculean task. Perhaps 1 of every 1000 coaches out there is a truly good mentor. Maybe.
You will need one. Every successful person I know has a mentor that is a rock and a treasure chest of wisdom. He believes in you, sees your skills, recognizes your REAL POTENTIAL and can see your best paths into the future.
Another key truth is that you have NOT tried EVERYTHING that WORKS…yet.
Another fact is the people who told you to do something (perhaps unwittingly) misled you.
Can I share another story from my life with you?
It's possible you were given the instructions to build the swing set in the backyard and you ended up with two massive pieces of metal that simply didn't fit together. (You didn't have the skill set to apply the knowledge!)
This actually happened to me when my daughter was 10 years old.
The fact is that in 2020, science has uncovered enough about the brain, the body, behavior and social interaction as to what is required to succeed in life. NOW we can have a predictable program that can accomplish such an outcome.
I loved listening to Napoleon Hill, but some of his advice was simply dead wrong. When I was younger, I got enormous psychological lifts from listening to him. But three principles in Think and Grow Rich are counter productive and virtually assure failure. I will unwind those messes in The Success System. The truth is, I don't think he KNEW he was wrong.
The other principles Hill and others after him shared were either spot on, or close enough. But taken in whole they weren't even close to enough. Worse, with three strikes working against you, it is like driving a Mercedes with only one tire…
The Success System is unique in that you don't just learn a principle and hear an example. You are given a number of specific tasks and then you bring each to me for feedback and confirmation.
There are a few key aspects in implementation of concepts so they become HABITS in daily life.
Most programs I listened to when I was young, DID give ONE element of implementation but missed out on the other two.
And the fact is, I didn't find the third element of implementation until 6 years ago. No one else did either…
Whether a "principle" turned out to be "right or wrong" almost didn't matter. The implementation material left the reader or listener no better off than when they began…
But STOP here!
What happens when you have the right concept, the right idea and enough information to implement it into your relationship, your project, your business, your employees and you don't then DO IT!?
Is it possible that the individual (that's everyone) is responsible?
It is.
Quick Story Time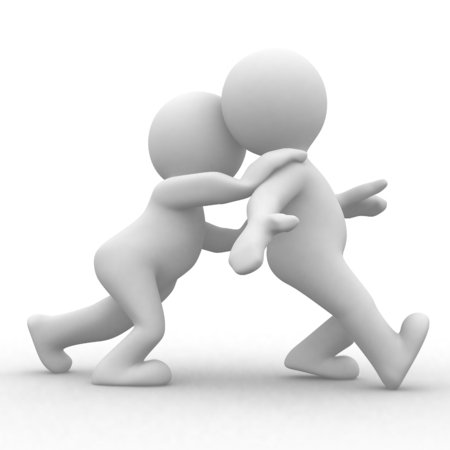 I can think of a handful of specific moments in life when someone told me something that, if I implemented it, the result would be a better life.
And then I didn't do it!
(Sometimes it took YEARS to do something I had been clearly told to do.)
This one is easy.
I simply didn't do it and neither did you.
My world changed after I met my mentor. I needed a serious push and I said, "PUSH HARD."
I had the right mentor. The problem was sometimes it took awhile for me to ALWAYS DO what he said to DO.
Don't get me wrong, I was earning a fair amount of money. I was being a pretty darned good Dad to my kids and a very good husband to my wife. But I was working very hard doing things that were only going to pay what I exchanged my hours for.
Truth?
In spite of this occasional rebellion, I earned the right to do better and make more.
You?
You tell me.
Here's what I will share with you.
With The Success System your world is going to be brighter in 2020.
Maybe you are experiencing what you want on the spiritual level or the level of health but not in money or your relationship.
That's absolutely normal.
And I'm about to cause you to be …different.
This is not simply a "course."
This is a course where you have a real mentor with NEW TOOLS that you have NEVER SEEN or even IMAGINED.
Your mentor is not an assistant or intern.
Your mentor…of course… is Kevin Hogan.
I MOVE FAST. I move faster than is comfortable for a lot of people.
Walk with me next time you see me. I move like the wind. Walk with me in this course!
You get more than information you get the drive to DECIDE NOW….DO NOW.
I analyze options very carefully and then DO ONE.
I don't care one bit if I am wrong about something. You simply CHANGE the direction and make it RIGHT.
I've done everything that I will share with you. I've trained and taught dozens of people I've mentored to DO.
And for TWO MONTHS you will have the SAME ACCESS to me as my Inner Circle members do.
You don't need to be online at any specific time. I will add material each week that you will do. You will be encouraged to send me your experience and plans. You can email me and ask me questions. Whether you do this or not is YOUR RESPONSIBILITY.
🙂
At this moment there are over 40 videos of knowledge and mental restructuring. Most of it is me sitting down with you one on one, as if you were here with me at my home.
There's also some pretty useful audio content that you can put on your phone and listen as you drive. This is NOT the same as the video content but covers completely DIFFERENT required knowledge for success.
Additionally each week you have a small but critical project that you will do that specific week and then for the next one YEAR.
I will get back to you with "feedback" letting you know whether it will work, or not.
You are not required to do the projects but you have access to me for two months and only two months….your decision…
You will have access to me for the entire period. Then I'm going to bed! Once the course is complete only Inner Circle Members have access.
You do NOT need to be online at any specific time or on any specific day. You DO need to do your projects in YOUR TWO MONTHS!
This is the rocket launch and operators manual.
This is for you, about you and your world…your current life and your future.
Finally.
It's taken four YEARS to put this together.
Every success related program I've listened to totally ignores the relationships that the listener/student has. In other words, what is the wife/husband going to think? How about the neighbors? What do you DO about THAT?!?!?! You don't have to go any further than that. If you don't address ALL the relationships, then no program on earth will cause success for someone.
I've integrated the deepest level of human influence and motivation at a level no one has ever taught before. You're going to have that feeling of self mastery and concrete confidence a short time after this course is complete.
Question-
What would life be like if you could be with the person or people you chose and have all the resources needed to take all of you into the future for as long as you lived?
Pause. Read that question again. It's important right?
Without the influence of the right person (and people) in your life, there is no success. This course will open the door to as many resources as you need and the answers to how to make life work.
Because life should be easy…and yet it is not..
I want people gossiping about you next year…
I'd really like to see you do something next year that matters so much that people talk about you. I mean positive quality "gossip!"
"Hey did you hear what Kev did on the other side of the world at Christmas?"
After they are telling this story about YOU then I'll be pleased.
And then there will be a story YOU will tell that inspires people to do something very similar in THEIR WORLD.
Influence = Power with Self and Others ===> Success and Happiness for MANY
Only with influence and effort does real success result.
Don't get me wrong.
I do want (and will all but demand) you to have love, happiness, a life with meaning, personal significance, confidence, a feeling of being loved. I want you to be fulfilled.
And I want this, for you, SOONER rather than later.
But I will NOT be patient.
I heard two people talking in a pretty big group conversation last month. "Look you're closer to dead than alive, so get your ass in gear."
And no, I didn't say it. I WISH I would have said it. Therefore, I WILL say it to you.
When I set out to create this online course (originally it was going to be a big DVD program….ah well) I wanted to make this so YOU could do it, WILL do it, WILL teach the people you love in your family to do it. THAT took a bit of work…and it is done.
Success is such an ambiguous word. It can mean a dozen things to any one person and they can all be different from how the next person in line perceives success.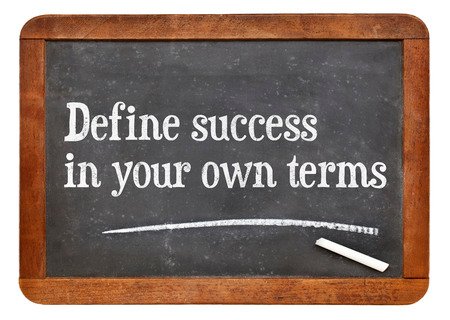 This course is designed so your definition(s) of success can be used so you can get what you want, and not what someone else wants for you.
When I began, I knew the course needed to be something that would fit into almost anyone's world. And that came to pass.
Here's a simple yet truly profound concept –
Everything you have, everything you experience now, today, this week, this month, has been the result of an accumulation of experiences and knowledge you have gained over your lifetime.
Some of the results of this truth have manifest in your life and the fact is the results are often FABULOUS. Some aspects of of where you are today are INCREDIBLE.
But are you satisfied?
Will they be telling your story?
Will you be the person they talk about when asked if you changed their lives?
…gave them hope?
….fed them when there was nothing?
You've done a lot of good in your life. You've been valuable to a lot of people.
But…
Have you taken their black and white world and added color to it?
From where I stand, life is more about giving than getting. In fact, I'm not sure I like the idea of being around people that get more than they give.
Now that I think more about that…. I'm sure of it.
Have you taken YOUR life and put vivid color into it?
So often we get wrapped up (yes you and me both) into doing unto ONE other person or job or family and forget about ourselves and then forget about our ability to imprint our hearts and minds onto many, many people's hearts and minds.
I guess in one way, this course is "selfish" in nature.
You will be far better in every way than you are today. It certainly makes you (almost instantly) more influential as a person and triggers all the internal buttons so that you are more eloquent and persuasive in the moment. But this is about success in love, your passion, work and all that matters in life.
How Change Happens…How Comfort Zone Reconstruction Needs to REALLY WORK
The SELF influential aspect will be put to the test quickly.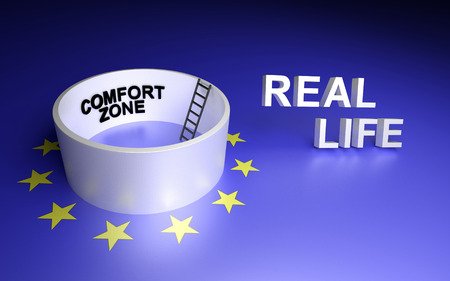 This is where you SLOWLY move from your "comfort zone" and SLOWLY place your Personal Flag in the next space you CHOOSE.
You will be able to have new comfort zones for the first time in a decade. This is not a one day "exercise," rather it requires a number of weeks to slowly inch your way from point A to B.
I used to enjoy talking about moving away from your comfort zone and creating a new one.
But most people in the world misunderstood the concept of a comfort zone.
Nothing new really happens while you're in this place. "Flow" only happens when you are challenged. Life in flow is pretty special.
Life in the comfort zone is what I need at night when I go to bed.
But, in order to experience cool things in life… in order to be with cool people… you have to get out of comfort zone A and move to zone B which you will then create to be comfortable. Then you move from B to C which will be uncomfortable at first and then yep… it becomes comfortable.
Here's What Will Happen in Your Life and Your Comfort Zone
I do NOT want every minute of your life to be lived outside of ANY comfort zone. That would not be all fun or wise. I do want you to constantly create comfort where you were previously uncomfortable.
And of course you have a dozen comfort zones, all of which are context dependent. (Comfort zone with the wife, the kids, the new project, the boss, the neighbors, your ambitions, etc. etc.)
You've already discovered that if you jump too far from your comfort zone, too quickly, you just go right back.
This happens because you don't have your LIFE STORY written…yet.
You haven't spent time showing the world, The Book of You, that you wrote… that brought you from challenged to winning.
This course will fix that once and for all.
YOU ARE A SUCCESS STORY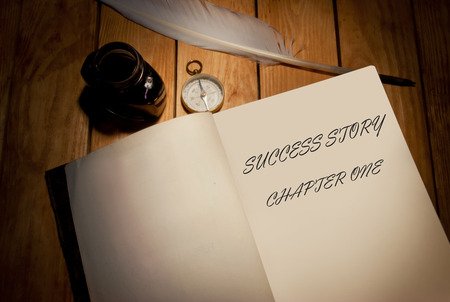 Really…
Now THAT might sound ridiculous…but wait…
You don't need to fully believe this…yet… and you know me well enough to be certain that this isn't about think it and it will appear, whatever IT IS.
The truth is, your personal story is this: You get out of one comfort zone for one aspect of life, while the other zones are still stuck in back in place where you were last year.
This is going to shift real soon.
🙂
Success means you won.
You don't need to be Michael Jordan or Bill Gates.
YOU DO NEED TO BE THE BEST YOU
You were put on this planet for some reason or another.
Yours?
We'll figure it out.
One thing is for sure, you weren't designed to sit and run in place like you're on a tread mill for the rest of your life.
All comfort zones are NOT created equally. You will find out why and how to work your way through some REALLY TOUGH challenges. And I'd love to tell you this will always be fast and easy.
But that would not be right…because it's not correct.
Your MIND is about to get a world class tune up.
90% (a made up number that is close to accurate) of your life success, fulfillment, meaning, pride, time, achievement is going to come from your MIND.
Thinking.
You MUST learn how to RETRAIN and USE that mind to BE where you wish to be.
I'm going to ask you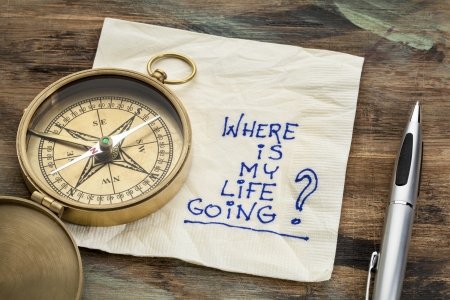 to do something big JUST BECAUSE I'M ASKING YOU.
You've seen the results of everything you've experienced and done in life.
You KNOW where you are today far better than any other human does.
You KNOW how you feel inside.
You KNOW that you have tried and become frustrated doing many things to get MORE from life.
But you didn't quite get ALL of it… and sometimes in some aspects of life you got very little at all.
Success is simply having what you want to have, being where you want to be with who you want to be and having won the games and battles you choose to win in life.
A lot of people gave up on the hard battles and the tough games. Believe me, I understand…more than you would guess. I promise.
That's going to change.
I'm going to give you some NEW, SIMPLE, CONCRETE things to do every day.
These dozens of tiny puzzle pieces of success power are mostly unlike anything you've experienced before.
Sure, some of it will be familiar, but most of this is brand new!
This course is going to fill in the GAPS so that you can begin to USE all of that knowledge you have above your shoulders.
I'm not going to repeat what you already know. I will however fill in gaps and take you to a deeper level of understanding that hasn't been experienced in the past.
How can I be so sure?
Because you have a live Life Consultant who's worked with thousands of successful people. And I wouldn't farm YOU out to anyone.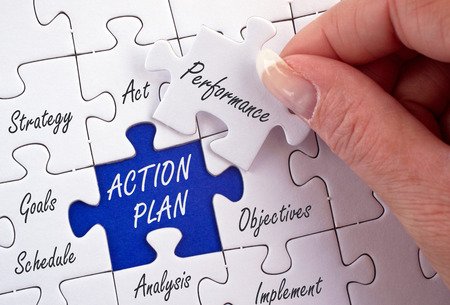 You ask a question, it will be answered.
The points of uncertainty are going to vanish.
The points of reality are going to appear.
The answers to questions are going to be found and the ONLY way to do that is to have the RIGHT QUESTIONS.
And then you have to know HOW to ask them. I'll show you…
I've never seen anyone train anything like this.
I've read everyone. I've given particular attention to the wisest and the proven. I REALLY like PROOF. You'll need to give me PROOF before this course is complete.
I'm going to show you the Operators, their simplicity and their profoundness.
You might say, "oh I know that…" and then you'll do as I ask, because I ask and no other reason and report back three days later and TELL ME precisely what is shifting in your thinking, in life, WHERE you want to be and WHAT you want to be.
I'm not going to give you tons of "actions" to do.  Mostly I am going to show you how to master your thinking and life, using the Operators of a Successful Life.
I look at this and I think, it's a lot to ask of anyone.
Trust is earned.
Maybe I've earned yours over the years.
If so, you'll put your chips out there with mine and we'll both walk away winners.
And that IS THE DEAL.
I want you to look at your life and without hesitation I want you to say, "I WON!", with respect to ALL aspects of life.
There are people out there that NEED your wisdom, knowledge and love.
I want you to know that YOU have NOT come full circle and tasted all the life that there is to have.
There are projects to be done, love to be given and received.
There are victories to be had and a STORY that ends with YOU WINNING and being appreciated by many.
"I WON."
That's what I want to hear you say…
Persistence, desire, drive, belief, outcomes. These are FACTORS.
Excellent.
Everyone has heard of them. Everyone knows that persisting is important. Desire is critical to success in love, business, influencing others. Belief is huge in every aspect of life. You know it. I know it.
Everyone needs to know the factors and implement them in life.
But…
REALLY… how?
If all it took were the FACTORS to achieve and succeed then everyone would (theoretically) have already done it!
But that is not the case.
What's missing are the OPERATORS. Operators are like the plus (+) sign or the multiply by (x) sign. Simple enough.
So what are the operators? If you have the operators, does that yield instant success?
Nope.
But you DO need to have them and work with them every single day.
Good news!
There are fewer than a handful of Life Operators.
I've scratched the surface of Life Operators at Influence: Boot Camp and for some of my Inner Circle members.
And, I've been telling my Inner Circle that as soon as I have time I'm going to put together THIS course. But I never got enough time.
So 10 months ago, after collecting and plowing through 4 years of studies, research, and the best ways to fill the gaps, I said, "STOP" …I'm making the time, NOW.
And that is what I have done.
You see, if you have the OPERATORS AND the FACTORS AND you use them AS INSTRUCTED, it would be very, very hard to screw up.
The Success System is going to require effort, but it is WELL DESIGNED and the required SECRET daily actions essentially DEMAND that you succeed.
(I haven't thought of every Black Swan…but I've lived through MOST of those birds so they're ALL dealt with here.)
In other words, almost any human with the operators to move the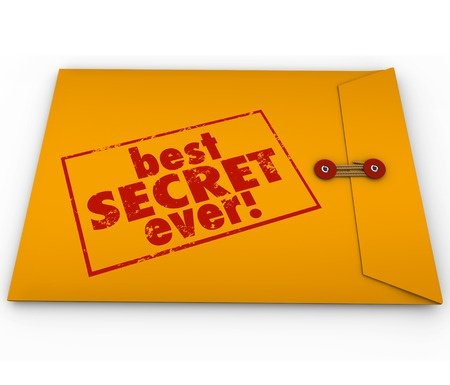 factors will succeed in life. Really? Sounds hyperbolic to me and I'm writing this.
I've spent more time ripping this entire course apart than you can imagine. At every stage, I said, "no way, that won't work for everyone."
And sometimes I found that this was a great idea. People not able to move about freely in a free country will still benefit from this work but it will not yield the results you will get in a free society.
But what about everyone who IS able to think and communicate in a free nation?
Yep.
You're going to be a "better you." You're going to FEEL success and it FEELS GOOD.
It works… the end result is SUCCESS.
And that is cool.
You've noticed that for the last four years I have not put out ONE new program.
I promised myself THIS would be the next one. And it's not even a program. It's bigger than I anticipated. The operators alone, while incredibly simple in concept do take time to integrate and apply and I am very, very focused on APPLICATION in this course.
And…it's a BIG course. It's eight weeks.
If you've ever taken an E- Course with me you know the following:
– You don't have to be online at a certain time.
– You have ME as the go to person who will answer YOUR LIFE SPECIFIC questions through the term of the course. (The course begins August 22!)
– You will have more content than you have ever experienced in any E Course on this planet.
– It's ALL about you.
– You WILL be required to do the content by the end of the course unless something dramatically bad happens in life.
– My expectations of you are higher than your expectations for the course.
This course is the culmination of a lifetime of work to date. Sure maybe I'll have something more fun someday, I really don't care right now.
This is the MOST IMPORTANT an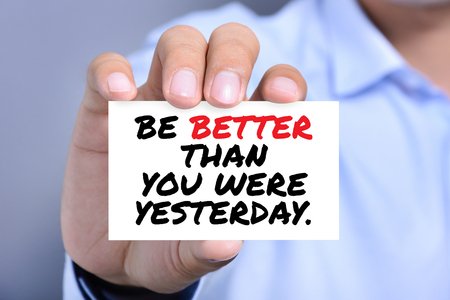 d MEANINGFUL course I could have put together for you. It is the treasure chest that we all look for.
USE the operators and you win.
They are the missing elements. And the cool part is that YOU can do this.
Promise.
The content of this course and knowing EXACTLY HOW to use it will not change your life.
It WILL allow YOU to BE the person YOU want and need to be. And of course you'll always BE YOU, just a BETTER YOU. A you that makes a bigger difference. A you that is safer, more secure. A you that is willing to PUT FORTH THE EFFORT to control your own destiny.
You won't be able to write out a script for the rest of your life. But you WILL get to where you want to be because you will know what to do, when, why and where…and most importantly HOW.
Knowing the factors will certainly be a plus but ultimately in THIS course they don't matter.
2 months from now…
1) If you choose, you will be able to influence in mass.
2) You will find out precisely how to find the answers you need in life.
3) You'll easily see how to implement those answers.
4) You will see that operators are different from factors. Factors are difficult.
Operators are remarkably simple.
5) You do need BOTH and you need to SEE and EXPERIENCE both to accomplish and live the life you want.
You do NOT need to be online at any specific time or on any specific day. You DO need to do your projects in YOUR TWO MONTHS!
This is the rocket launch and operators manual.
The Success System is $1995.

OR…
You can enroll in The Success System as you Checkout for only $195 today and 11  more installments of $195 each!