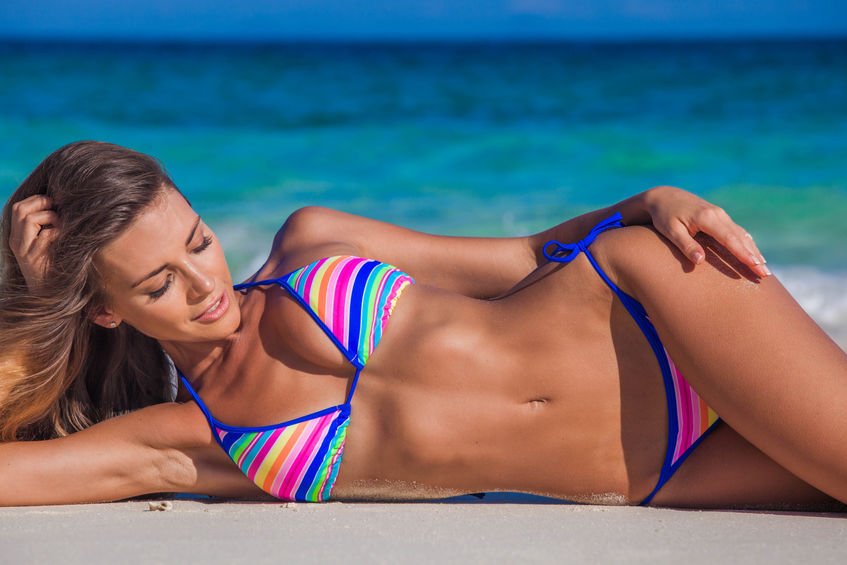 Is this true?
Do What You Love and the Money Will Follow!
You tell me. I'll give you 15 minutes while I wait for your answer. No more.
Let's get REAL SPECIFIC.
I'm going to pick the most RIDICULOUS and UNREASONABLE SCENARIO I can think of as a test case. Then we can decide together.
(Do what you love and the money will follow SOUNDS VERY UNBELIEVABLE.)
Claim: You can get paid a decent amount of money to sit on a beach, travel, sleep, eat good food, stay at the finest hotels, travel first class and pretty much anything similar you can think of…IF you are willing to put forth SOME effort. For example, let other people in on the secrets of what you learn while you're having fun.
Qualification: You are not an 18 year old model working on Instagram as an "influencer" driving business to someone's business online. You're a smart but relatively normal human being. (Later in the article we'll take a look at how even normal humans can make money on Instagram. There's nothing new under the sun, but taking on a few beautiful partners in your various business projects can pay off in some cases.)
Time for your first guess: True or false?
WHAT?!!
HOW the HECK can you get paid to sit on the beach sipping drinks and getting a tan?
There, I said it….and what is the answer?
It's Yes.
It's true.
IF you can carefully share the experience with a number of specific other people, it's no problem.
Quick example…
I've never been on a cruise. Who knows why. But I know a lot of people who have…and most of them travel for free. In fact, most travel for free and then GET PAID to take the cruise.
It's not rocket science.
So how do YOU do it…or might someone you will offer the idea to, do it?
Make all questions like this, simple math problems.
Let's real quick run the simple math and some scenarios.
We begin with an elementary approach.
Option A: Get 10 other people to go on a cruise with you and you go free. S.O.P. (Standard Operating Procedure with most cruise lines.)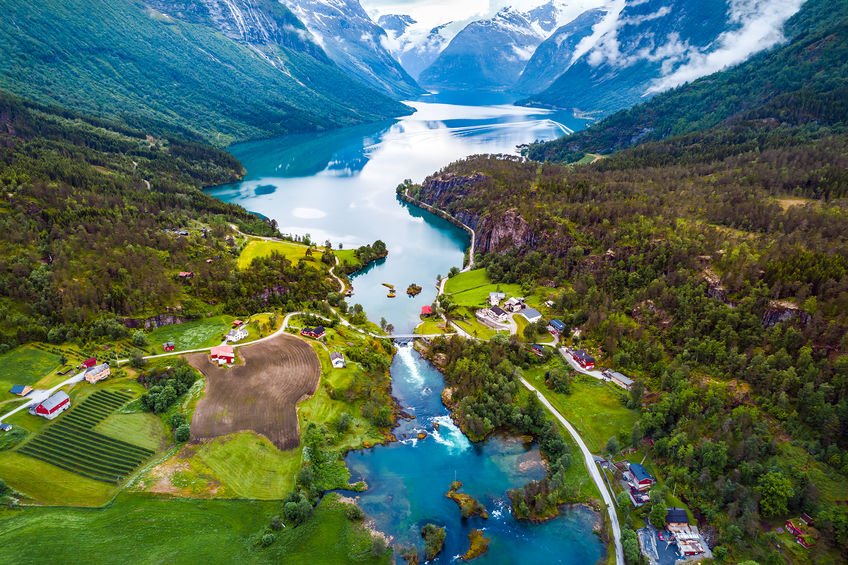 That's not getting paid cash but you ARE getting paid in the sense of DOING what you love for a week WITH friends/family/colleagues.
Option B: You love cruising and are going to lead a tour of the Caribbean with the help of your favorite cruise line. You and your significant other decide you want to go for free. You bring 20 people and take people to the neatest places.
Simple enough. Yes?
You did what you LOVED WITH THE PERSON YOU LOVE and it cost nothing!
Option C: (Evoloution of Love & Money 101) YOU have SOME expertise in SOME area. You are pretty good at SOMETHING.
Photography, magic, yoga, hypnosis, astrology, fitness, bird watching, professional blackjack. You may not even want to travel with anyone, but you do want to travel free AND GET PAID.
This one's easy!
You simply offer to give four one-hour presentations to interested fellow travelers while cruising. You travel free. And you build a clientele at the same time. Sometimes the line will pay you and let you travel at no cost, depending on how many people they believe will love your offering.
Any field, any subject. Cruise lines are thrilled to have you on board if you provide "entertainment" and help give other people a cruise they will remember. I was trying to think of an example of something you couldn't do on a cruise that would fail to get you paid. But I failed.
OK…
So wait… you build a clientele (mailing list) on a cruise ship by giving 3-5 one-hour presentations during the trip. i.e. If your offering is convincingly viable you get paid, and you develop a mailing list and you get to vacation in the sun, travel to exotic places and have fun.
In fact, recently I was in California talking to a guy who loved ocean travel and was fulfilling a LIFE DREAM to LIVE on cruise ships. He'd been doing this for more than a year!
He was at an event I was speaking at about growing an online business… his unique factor? He would be building that business while working and living on the ship(s).
Sounds pretty OK to me. It's what he loves. Who knows… he might do it for a decade!
Keep going. This is how you THINK about business, life, love and money!
Let's say you can't think of one of a million different ways to get paid on the ship.
Option D: You pay for your cruise in full but keep meticulous track of everything you do and how fun it was or wasn't. You find out what others should do and not do on the cruise and in ports. how to get the most out of that cruise and then you can sell an ebook online.
Now you might put this current knowledge into a simple ebook. You might use Clickbank or maybe a Google Ad. Maybe you call the "book," 10 dangerous things to avoid while cruising the Caribbean. 19.95. 150 copies sold is $2000 and that covers cruises and you make a thousand to boot.
Legend Point: This has to encapsulate knowledge that would take hours or days to get online from other sources and it's easier to part with $20 than it is 20 hours.
And if you are SMART?!
Option E: Do it right and combine all of the above.
Total additional thinking required? ALMOST NONE!
Total work required?
Almost none.
All of a sudden…you're getting paid pretty well to live the life you want to live. None of this requires a lot of creativity. (In fact, if I can think of it, it must require very little creativity indeed!)
But hey, what if you don't want to make a presentation to a group on a cruise? Say you just like laying on the beach and being lazy.
No problem.
Paid to lay on the beach?!?
Share the Love and the Money Follows?
Let's change the scenario.
No more cruise line.
Everything is now about the beach.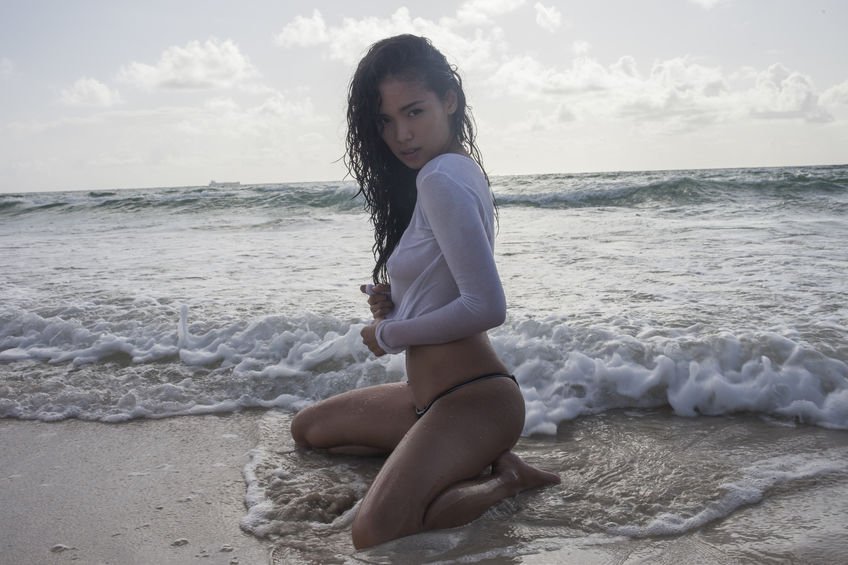 You make sure that you get 5000 people to find out how cool your trip to the Bahamas was. You put together the lists and secrets of all the places to go. You definitely include the places NOT to go. You put together the serious info on the things that are a disaster. You make sure you tell me what food not to eat, where to NOT to stay, etc. and sell it for $4 on line. Now you get paid $20,000 to lay on the beach and have a one-page mini-site (two hours) and google adwords (or clickbank/similar) taking people to your site.
The stress points are melting away as the pile of gold gets higher…
Earning money doing what you enjoy is pretty easy. Because you like what you're doing, (and thus probably pretty good at it) a lot of brain power is not required.
But narcissists need not apply. Narcissists belong at the office. Any office. If it's all about you, you need to work for the government. In order to do what you love, you MUST be useful to others who like to do the same thing or something complementary.
You help people face to face, in groups, in front of a group, before or during the time they are participating in the event, you get paid what you would pay for the same information.
Time for another excuse to not do what you love and have money follow?
OK try this one…
Not a people person?
There's a lot of days I'm not, either. Consider this:
Write a series of articles for one of the thousands of online travel blogs or the local newspaper or some other country's local newspaper.
If you find a sponsor, (the cruise line you love, that you now recommend or the hotel on the beach where you stayed)…you become their "affiliate." You can be an affiliate for pretty much EVERYTHING and ANYTHING that is sold on the planet.
You send them to the hotel and obviously you get a simple but nice fee for staying with the folks you suggest.
Often enough, there's not much creativity in doing what you like and getting paid for it. It's just elementary and very doable.
BUT these projects are NOT always going to produce life-long income.
Sometimes? Sure.
BUT never think like that. Look at every "business" or thing you love as a PROJECT. Because EVERYTHING changes in life. Everything.
Doing what you love will almost certainly make you money and allow you to do all the stuff you love for free. I like doing business in Las Vegas. But I don't need (or want) to travel to Vegas every weekend. Maybe 5 – 8 trips annually is good enough.
Just in case the creative juices haven't flowed in your mind yet, let's go somewhere very basic…
Instagram and You Tube
Example: FHM is still published in various countries around the world. Imagine that this model would be sponsored by FHM. With 100,000 followers she could earn $1,000 because of the click throughs. It's as simple as that… except this photo is more conservative than most Instagram images directing traffic.
If you set your account up on You Tube and you have a video that gets 100,000 views that video could be worth $500 – $1000 to you if you "let" You Tube place an ad before the video.
Similarly if you have 100,000 followers on Instagram, a sponsored post from some company that wires into your brand could pay you $750 for that sponsored post.  They will track those ads to find out the real value, if any, of course but it is a way to leverage a fan base.
A useful way to look at this is that posting a sponsored post to 100,000 followers or 100,000 subscribers on You Tube is worth almost $750 per 100,000.
The average You Tube video is seen by about 1,000 people. I know you were thinking the average was probably 1,000,000. That's not the case. Although you personally have seen lots of videos that had a million views or maybe far more that's because you are being fed videos that are very popular in the moment.
Getting 1,000,000 views for a video on You Tube requires good strategy, tons of luck and a HUGE subscriber base.
That doesn't mean you should NOT use You Tube. In fact, You Tube IS google and in fact it is the second largest search engine on the planet by far.
I use You Tube for a number of different aspects of my business and it has saved me a lot of money on many projects.  You Tube is also very creator friendly. You Tube doesn't tolerate people stealing your work, which very few mediums can say the same thing.
Instagram is the ultimate visual picture book. There are all kinds of exceptions but the majority of people making money on Instagram are partnering with beautiful women. Why partnering? There are quite a number of beautiful women on the planet. There are very few people who know HOW to capture the attention with a beautiful girl getting just the right result with a photo and directing that sponsored ad to the sponsors account.  It takes a BIG following, a great body and a great marketing mind to make Instagram pay off. But one thing is certain. It can pay off and there is still opportunity on Instagram to do so.
Every platform has slight variations on money making opportunities.
There is one point worth hitting home here. Just because someone has a 1,000,000 followers doesn't mean that they will earn more than someone with 100,000 followers. QUALITY of followers is very important. As with all businesses, a smaller number of absolutely loyal people is worth more than a random group of 1,000,000 followers.
It's worth being able to be found on Instagram, at the very worst. At it's best it could add a stream of income to your world.
What if you love watching Netflix and Prime?
There's a lot of people that make a lot of money reviewing TV shows and movies for blogs and videocasts.
It's a little tougher making a living watching TV because it's a lot easier for other people to be just as good as you are at the experience.
But, don't kid yourself. Someone is (a LOT of someone's are!) getting paid to help other people determine what they are going to watch.
And yes, you CAN get paid to simply watch NETFLIX. It doesn't pay a lot, but it IS ….a thing.
Have you started talking with them yet?
Wouldn't it be wise to take them out to dinner and ask how YOU can be valuable to THEM so that you can build a relationship where they would LOVE to help you get started?!?!
Here's the simple reality:
Every week I get interviewed by The Financial Times, Forbes, Cosmopolitan, Woman's World, Redbook, In Touch, an international podcast, a local podcast, anyone or SOMEONE who is getting paid $500-$1000 to write an article for their magazine, using MY interview as the source of their information.
NOW STOP:
Here's what you don't know.
Because there are now a million different podcasts you have huge opportunities. MOST PEOPLE SUCK ON A PODCAST.
So what?
So you don't need to be the interviewee or the interviewer!
YOU CAN BE THE COORDINATOR who gets the talent for podcasts.
About 10% of guests are amazing to listen to. You find those 10% and promote them to top podcasts. YOU become the middle person saving the podcaster a world of work! The podcaster doesn't have time to track down great interviews. YOU DO THIS. Imagine you charge $700 for 5 podcasts that guarantee a certain number of downloads.
That makes a WIN/WIN/WIN scenario.
Finding interesting people is as simple as watching You Tube and listening to iTunes and going through the simple task of contacting the talent and coordinating with the podcasters you want to help.
THIS IS EASY.
SIMPLE Question:
Can you be on ONE side of that interview OR the person who finds great interviews for the podcasts?!
Read this as: Can you do something as simple as another human who is earning an extra $30,000 – $60,000 per year?
(Seriously, you ARE as good as most people out there!)
"But Kev, if they are already doing X how can I do the same exact thing and WHY would they want to help me?"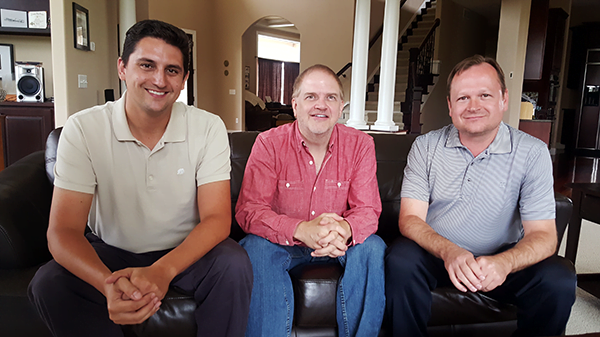 You have the tech guy the interviewer and guest. It's fine when podcasters and videocasters come to the house because we get some decent results in a pleasant environment.
The reason people want to come to you is that you are DIFFERENT than everyone else. You aren't the same old boring information being spewed from another person's mouth. You develop power by being different and valuable.
SECRET: Sometimes the tiniest modifications and framing of your projects will yield the biggest results.
For example, you might raise flowers in your garden. You'll get paid nothing but you WILL enjoy your garden. Good for you and cool.
But, what if you TEACH people how to raise flowers in their garden?
That's a VERY TINY modification to a hobby that could be a lot of fun and brings in $10,000 – $30,000 per year.
OK. Enough of these simple ideas where you see a LITTLE money following behind you as you move forward.
What's next?
What if you want to make more than a few thousand bucks each month having fun?
Imagine that you love real estate. You get all excited just looking at houses, for example.
Now what?
There's a process that is required to have fun, to do what you love and then of course to actually make a hobby into a SERIOUSLY FUN and PROFITABLE biz.
"But Kev, there's lots of people who are real estate investors…"
It's true and there's lots of people who drink water but you want to do it because it's important to you. Sound too simple? It is.
Too begin with just change ONE thing about what YOU will do differently in CONTRAST to EVERYONE ELSE.
Then because you are changing the service/product/experience you have to design the process for doing what you love while money follows.
There are probably 10 processes for every "idea" but you MUST begin somewhere.
Where to begin?
First up, check this out:
Put ideas in reverse sequence to figure out WHAT steps you will be taking in your projects.
This task is not as easy as it sounds but it is a BIG creativity generator and problem solver! It can get you where you want to go!
Just humor me here, alright?
Ask yourself one question:
What is the last ACTION I would need to take before this project could become a reality?
Write that down. If your outcome is to buy a beautiful house in Beverly Hills, you'd need to… have a successful close on the house.
It's the last step.
Now, for each NEXT "last step," repeat the question.
In the purchase of an investment property for example, the last step was having a successful close on the home.
The step immediately before that, you'd need to… have the money.
Repeat the question: Just before that, you'd need to… get approved for the loan. Or you'd need to… get to the final phase of the money making process you're using to pay cash.
Repeat the question: Before that? You'd need to… be half way to the total required. How much is that?
Whatever the process is, you're figuring it out, and NOW, you will be able to refine a process that to a procedure that is REPLICABLE.
Repeat the question: You'd need to…be a quarter of the way to the total, have a good plan for how much you're going to pay, know what neighborhood you're going to be moving to, and how you're going to achieve it at less than market prices.
Repeat the question: You need… a plan for making the money in real estate, and for getting the info to cut the costs. You'd have to understand tax breaks and tax related problems BEFORE you BEGIN.
This is a simple example, but it illustrates the principle. You decide where you need to go, and then work backwards to where you are now. And to start with, you only do a very sketchy linear map. Don't fill in the how yet. Just the what.
The key is in developing a process strategy with measurable benchmarks to gauge your progress.
Measurable.
You should be able to look at your procedure at EVERY STEP and FACTUALLY know whether you are where you need to be or NOT. ….
Simple enough?
Here's another simple solution to have money follow you upstream.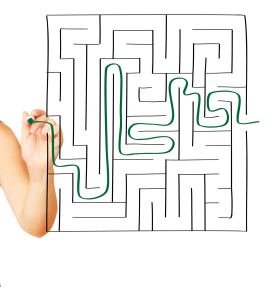 You need to know the steps to get you to doing what you love so the money follows.
You need to know the steps to discover precisely what is likely to go wrong at each step along the way so you can prepare for the problems that invariably occur.
We discussed a simple approach on the previous page.
A second approach to doing what you love so the money can easily follow is to first get a view of the landscape. This allows you to see what WILL GO WRONG.
Assume you were already in the position of supposedly having achieved your desire. Then it "somehow" all slipped away.
What would have had to go wrong to cause you to LOSE your imagined acquisition!?
What else?
What else?
Go over it step by step. Trace it back. Now get this: You already have a process that works.
BUT at EVERY step in a process STUFF CAN or WILL GO WRONG.
So you not only need the success procedure going forward, you need to know what will go wrong while doing the things you love!
And how do you figure out these impending dooms and disasters?
You write down the likely problems…again IN REVERSE order. The last things you lost or went wrong are really the first stages of getting to the desired result.
….
Yet a third way:
Assume you're already there. You did what you loved but then something went wrong.
Really put yourself in that position.
Now, remember what you did to get there.
Then write it down.
It sounds strange to try and remember things you've never done. Until you do it. It works.
….
A  fourth way:
Put yourself back in the position of remembering how you got there. Say out loud "My big break came when…" and complete the sentence.
Write that down. You'll want this later!
By now, your brain should be focused on the process enough to unfreeze the notion that "everything will work because you love it, you're good at it and you are in total control." NOW YOU think creatively…or do what I do.
Think SYNTHETICALLY = How Kevin Hogan Thinks
I believe I'm one of the most un-creative people on the planet.
Therefore, because I had no creative part…I had to create one.
I "synthesize" because I don't wake up with creative thoughts of new art forms and musical styles.
Here's the deal: All learning and almost all thinking comes from metaphor or fluid concept blending.
…in other words you take something someone is already doing and do it better and different and cooler…
So be creative if you like, or synthesize….
I need to do something that I either love or am fascinated by. If I do something else, I get bored. So I have to take that interest/love and blend it with new, cool ideas that make for fascination for many.
It's a pretty simple concept really. Someone tells you of their near death experience as they drove to work today. They almost got hit. Nearly died. But instead of listening to the person your brain NATURALLY goes to the nearest SIMILAR experience in YOUR brain and you tell your friend about a similar experience that happened to you.
This is automatic synthetic thinking.
That's the single biggest key to complete your outcomes. Allowing yourself to actually think creatively and/or synthetically. Most people don't have three truly creative thoughts in a month. You can have them on demand.
Just look at things from as many different perspectives as possible.
Consider…
When determining what results you want, (and you know, that form most people, I am a BIG FAN of short-term outcomes ) you need to remember a few things.
The first is that big  outcomes require big actions. Unless you want to have to do huge amounts of unnecessary work, you need to make every step as effective as possible.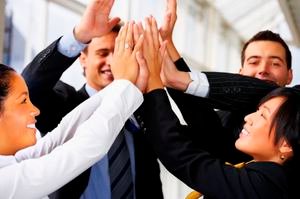 Next, the less time you allow for completion of a project, the more dramatic your action will need to be to achieve it. Make sure you allow time for testing.
Progress is progressive. The closer you get to achieving your outcome, the faster you'll likely move in that direction.Your resources and belief will both grow, and you'll be more focused. Think of it as gaining momentum.
If you really apply this material, you'll change that year to a month, and those ten years to one or two. Take care of the short-term projects, make your increases in productivity both a habit and a behavioral pattern and it won't be long before you forget to write down your big picture stuff. You'll be too busy hitting the targets….
Surprises are to be expected. Be prepared to adapt.
Always have measurable progress indicators. They'll help you to keep the faith when things seem slow. Or just boring.
Let's shift gears.
What do you love most? Let me guess, you don't know…
What Do You Enjoy Most?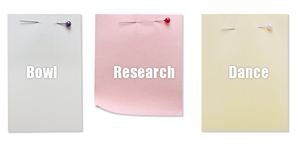 Right now, write down three to five things you really enjoy doing. These are the things you could do all day long, and never get bored.
Zig Ziglar told a funny story about this. A guy is watching a ballgame one Sunday when his wife reminded him that the garage needed painting.
The guy moaned to his wife, "I know it, honey, but I'm just so tired. This was one really stressful week, and the boss is on my butt, and my back hurts. I can't even move myself up off this couch, I'm so worn down!"
The phone rings. He picks it up and it's his golfing buddy, Jim. "Bill, I got us a two o'clock tee time. Can you make it?"
Bill jumps off the couch like it bit him, says, "Can I?! Just let me grab my clubs! I'll be there before you can walk to the first tee!", and bolts out of the house like a 20 year-old Olympic sprinter.
……………….exactly….
What is it that gets you up off the couch when you're stressed out and tired, and gives you the energy you need to get right to it?
Those are the things you want to write down.
….
Don't think about the money. Again, that's for later. And no, this isn't wishful thinking. It's probably the most practical strategic thinking approach I've ever given anyone.
If you do what you really enjoy (or are fascinated with), you'll have the energy and make the time to keep going, even when it doesn't look like you're making any progress. And there will be times when that seems to be the case.
And who knows? You could be run over by a bus before you achieve. Stuff happens.
…part of success in life is being able to see reality and meet it head on…
Don't you want to enjoy the journey as much as the destination?
Utilizing Connections
Now, look at your list of contacts. Aren't there a lot of people on that list with some connection to one or more of the things you like to do?
And your skills list. Probably a lot of overlap there, too. And in your other resources as well.
One of the great things about this approach is that, by concentrating on areas where you have a lot of resources already, you can dramatically shorten the time needed to get to your desired outcomes.
….
I heard that. From a few of you, anyway.
"But, Kevin. My interests are too specialized to make money at!"
Yeah right….you are the ONE…
Small Niche? Big Payoffs
How about raw gemstones? I recently met a guy who finances his trips to Brazil to collect gems by buying and reselling rough gem stock. On eBay, of all places!
Think about that. He flies to Brazil. Vacations. Treks to the mountains to collect stones (which is his hobby). And then he buys a bunch of rocks from the locals. Then he comes home with these boxes of rocks, sells some of them just as they came out of the ground, and pays for his trip.
The rest he has faceted for his own collection.
eBay finances his vacations, and his vacations finance his investments.
That's what happens when you stick to what you enjoy.
What a life, huh?
Price Points
You should also consider the higher price points that specialized products bring. People pay GOOD money for things they're really interested in.
Don't just read that…go back read it again, and get it….
How much are outstanding golf training videos running these days? How about deer hunting videos?
….exactly….
You think you've got a specialized interest? Excellent…you win…
The narrower the interest, the higher the profits, and the easier it is to locate and contact your prospects.
Enlisting Other Enthusiasts
This doesn't just apply to selling information. Those are just examples. Consider… If you really enjoy something, it's easy to enlist the aid of other people who enjoy the same thing.
If your desire is to marry a rich guy (or gal) and you love golf, don't you think it would be easier to attract and keep the attention of a rich golfer?
Yeah. It can be that simple.
Suppose you want to build a multi-million dollar real estate empire, and your hobby is playing pool. Is playing pool a good way to socialize and network? Are pool halls good investments? Could your pool table become the center of activity for your advisory group?
Could you broker high-end pool tables, on-demand so there's no inventory, as one means of getting money for your investments?
Everything connects to everything else, and sometimes the straightest lines to what you want pass through the most unexpected (and pleasant) connections.
OK how do you start your passion map?
Start Your Map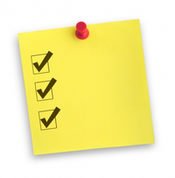 First, make a list of what you will need to achieve your outcome. Make the steps GENERAL. You and I did this in the example of the real estate investor buying a beautiful home in Beverly Hills. Don't focus on how you're going to get there yet. Just the what.
Do it in reverse, or forward, or any way you like that ends up with a list of measurable steps.
Do this right now, and call it your "Step-by-Step" page.
….
Okay, now we get to it…
Next, answer the following questions:
What financial resources do I need to accomplish this? How much will it cost? Will I need credit? A consistent level of income? Insurance? Real estate?
What skills will I need to achieve this? What do I need to know how to do?
What contacts will I need to achieve this? Who can help me get there? Who do I know, and who do they know? What do I need to do in return? (Or in advance…)
How much time will this stage take? Overall? Per day?
What systems will I need to have in place to achieve this? Will I need help, or can I do it alone? What technology is necessary? What will help speed this up?
How can I make this part easier on myself? What can I do to achieve this faster, cheaper, and with less risk?
What else will I need to do, get, or learn in order to complete this step?
Attach your answers to your "Step-by-Step" sheet and label a folder "Project Packet" to keep all the pages together.
Note that many of the steps will not happen in the same order as the steps they're related to. Some will almost certainly have to be done in advance.
For example, if you need a certain level of credit two years from now, or a relationship with a professional, you'll want to start working on that right now.
….
Once you've done that for each step, go back and look at them again, from the beginning. You'll start to get ideas of how you can do each thing most effectively. And you'll see a pattern forming.
You'll very likely have papers all over the place and be jotting notes down that connect a lot of the ideas you've written down.
If you're paying attention, the pattern will form around something that feels completely natural, and the ideas will flow easily. You'll be as enthused about the ideas as the desired outcome itself.
If you've been focused on fitting things into a specific model that you had in mind before you started all this, you'll stretch for those ideas. They'll seem exciting, but they won't fit quite right.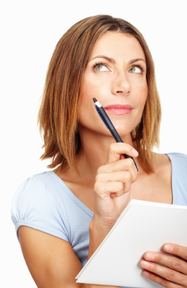 If you hear that voice talking, listen to it.
Look at the whole package you've just put together in the light of the most fun thing on your list, and the biggest desire you have chosen. Do you see how they fit together?
Next, complete an outline of your plan from there. One step at a time, lay out the general steps and timeline. Then fill in the specifics.
You're just about done.
Now look at it with a critical eye. See yourself going through each action. Is there anything in there that doesn't fit? That doesn't feel right?
If so, figure out why. If you can't do something that you'll need to do to acquire your desires, you'd better know before you hit that point in the process.
If it's a preference thing, can you delegate it, or automate it? If so, plan for that.
If it's an ethical question, get it clear before you start. Figure out a way to adjust the plan so you don't have that challenge. Nothing will derail you faster than an attack of the "I should have known betters."
Clean out the stuff you can't or don't want to do.
….
Have the perspective of an Effectiveness Expert…
Now, look at your project from the perspective of the "Effectiveness Expert." How can you make your plan simpler?
Go over every point with that question in mind, and get creative. Right now you're planning and brainstorming at the same time. There are no wrong answers. Just ideas to explore.
Write all of your ideas down. All of them. Take as long as you need.
….
Take 5. At least. Or a day.
It's time for another breather.
….
Back from break? Okay… NOW you look at the ideas you just came up with through the critical lens.
Will they work? If not, can they be made to work?
If they will, move on to the next.
When you've finished this step, make sure there aren't any holes in your road map.
Congratulations! You're ready.
If you just read through this without doing the steps, you are either confused, or you see now how it works and you know you need to actually do this stuff.
If you've followed these steps, you should have a realistic, specific, detailed plan for achieving your biggest outcomes, by doing something you love.
So talk to me. How's it feel?
For each desired outcome on your sheet… just repeat the process. It gets easier as you go.
---
Are you about to be one of the most highly paid people in the world?
8 Week Online Course Begins September 9, 2019
"How to Start, Build and Make
An Enormous Amount of Money
In Your New Public Speaking Career"
See Application Form for Course Dates
E-Course you can do at home…that will give you the step by step map everyone wants and needs to succeed!
Apply for the Professional Speaker E-course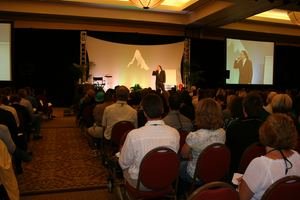 Can YOU earn an extra $50,000 next year public speaking?
$100,000?
More?
I've never met anyone who was responsible for their own income (business people, sales people, therapists) that couldn't earn (easily) twice as much income when they added Paid Speaking to their Life Tool Box.
Maybe you have done some speaking already. (That's a big plus by the way!)
Former Presidents and First Ladies earn $500,000 for a speech. And he's good. But he was the President. He should be getting paid high buck for the stories he can tell and the experiences he can share.
I'm not Bill Clinton. I don't earn $500,000 per speech. Not many people do. But you don't need to be the highest paid speaker in the world. You just need to be overpaid!
🙂
How does $10,000-$15,000 per speech sound?
I get at least that. What about you?
Who are the highest paid people in the world?
Public speakers, motivational speakers, inspirational speakers, keynote speakers, workshop leaders and seminar presenters are among the highest paid people in the world. And I'm talking about people who for the most part, didn't go to college…
One article I read recently said that public speakers are the single most overpaid people in the world.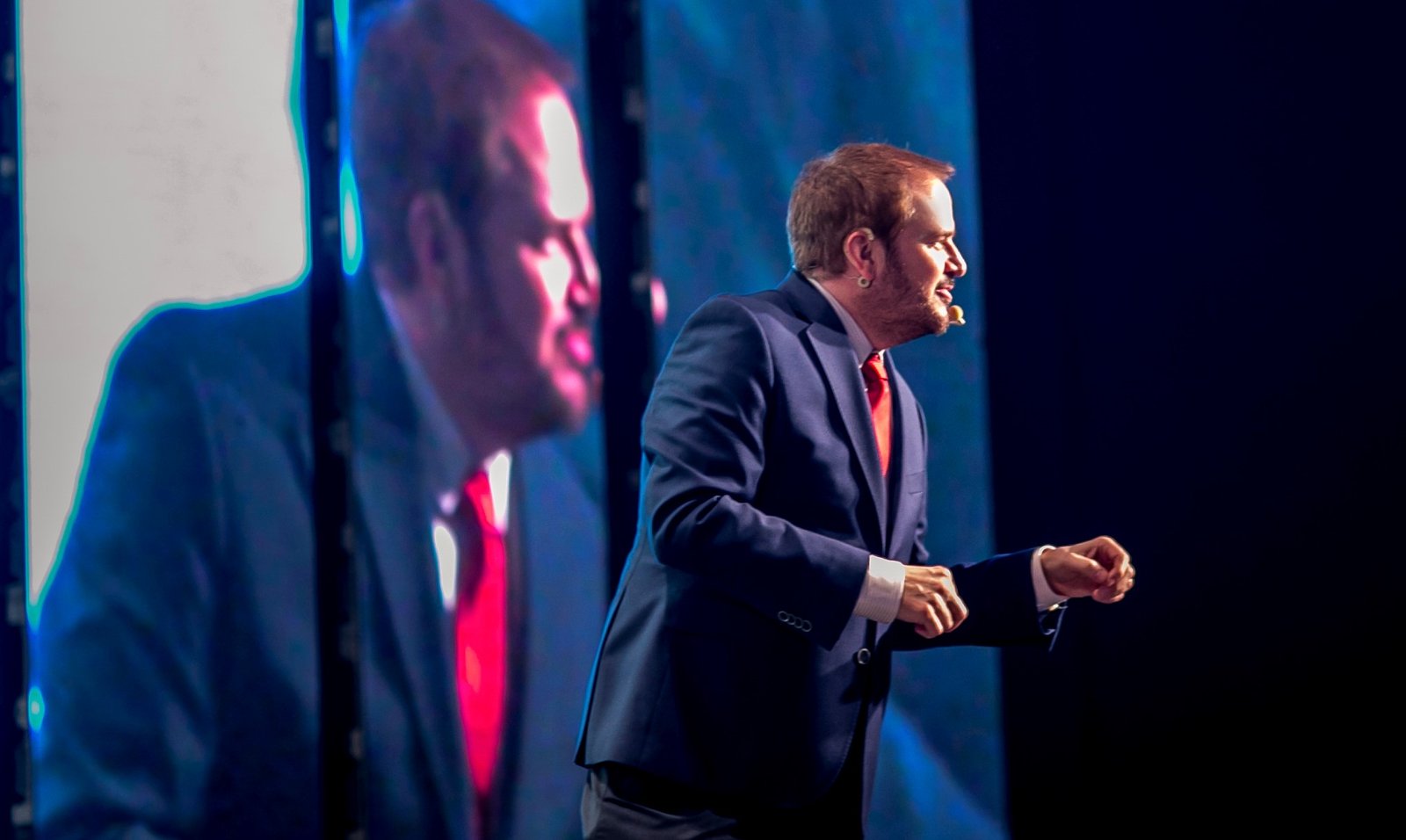 Really.
| | |
| --- | --- |
| "Kevin, this week I secured a further 12 speaking engagements. This is the start of my career and I want to speak wherever I can. However, get this…I am also speaking at two large engagements with 500 and 600 attendees respectively. I am just doing everything you told me to do. I am getting myself out there in every shape and form and it all is beginning to happen. I am on the edge of some great things. I owe so much of this to you, Kevin (and that is underplaying it)!" Adam Eason, www.adam-eason.com | |
The article was written by a staff journalist. Superb writer. Articulate. Makes a good argument. And he could easily be earning 10 times what his paper pays him…easily. Sorry my friend, that was your choice.
Not only is there no reason that you can't be "overpaid," I'd be surprised if anything else was the result.
You don't have to be a dynamite speaker to earn $100,000 per year speaking. You don't have to have a college degree and you definitely don't need a decade of experience.
You need a coach with connections and a detailed plan.
You don't have to be gorgeous (I can show you photos…), intelligent (I can let you listen….) or even "have money to make money."
I will outline for you in absolute minute detail how you, too, can:
Control your income level. (Decide how much you want to get paid!)
Develop programs, products and written material superior to all competitor's
Have your own Boot Camp (which is the fastest way for participants to accelerate their career and their lives!)
Learn why Boot Camps are the best investment per dollar spent for every participant.
Have knock 'em dead platform skills…inspire…entertain…inform…change lives
How to use publicity to build your self and your business
How to position yourself as THE expert in your field
Use the internet to add enormous amounts of money to your income.
Give profitable teleseminars that people desperately need
Dominate your market
Where the hottest markets are right now
| | |
| --- | --- |
| "Kevin Hogan lays a path that magnifies your ability as a speaker. Whether you are currently on the speaker's circuit, or have a burning desire to join, you owe it to yourself to better your abilities with Kevin's Speakers E-Course. The information you will receive will answer all of your questions and then some. If you are serious about maximizing your potential, get into this E-course!" Matthew Shields, President, Emc2 | |
I got paid $500 for my first paid public presentation. I was 25. Age is not all that important in speaking
Two years before that presentation, I earned about $30,000 per year (infl. adj)  as a restaurant manager that worked 54.90 hours per week. (Do the math.) I was not a good manager. To my credit, I was a customer-service-junkie manager. I wanted every customer served at light speed and with the best we had. But I didn't care if the paperwork was up to date…didn't care if the drawers added up perfectly at the end of the night. They were always close enough. (If they weren't I put in my own money and found how the cash disappeared later…) Didn't care if the coupons were all entered into the registers. I just was not a bookkeeping kind of guy.
I didn't mind paying lazy employees minimum wage and good employees twice that. But the restaurant did. Employees needed to be paid roughly the same amount of money….How stupid was that?! Lose your best employees to the first real job they find…and I'm stuck with what's left. I shared that with the regional people. They didn't like my non-conformist attitude. I confess that I never read "the company handbook."
That got me into more than occasional trouble. I didn't know you couldn't help people with their family problems at home, compliment the lady on how nice she looked that day, tell the guy to get his backside in gear, or bet on the Vikings. I managed "by Mom." I managed the store like my Mom would have. (And by the way…we were substantially profitable that year over and above the previous year even with bad weather at the holidays!)
I didn't get fired from THIS job. But I should have. I hated the rules…well I would have if I would have read them. The Regional Manager kept reminding me of the rules. I would almost get ill when I would be lectured about "the rules and policies". Policy always sounded like Police to me….
"Kudos for your Public Speaking Program. And I never even have to leave the house. I actually love doing in-person presentations, but they aren't the only way to do things. I also do teleseminars, and I have just launched a new joint venture project with some of the big names in Internet Marketing. I am interviewing 7 of Mark Joyner's Space Monkeys from his 7 Day Business Turnaround Kit, and Mark himself. The participants include Jason Henderson, Michael Morgan, Tom Justin, Reed Floren, and more. Thank you for the inspiration, the skills, and giving me the courage to make this dream into reality!" Tania Baildon, Wealth Virus Expert
It just wasn't for me. I quit before finding more ways to get "fired." (No one was "downsized" in those days.)
I wanted to do something FUN, EXCITING, and something I LIKED. My two co-managers LOVED their work. The place was a perfect fit for them…but not me. I was a square peg and had no intentions of getting any more shaved off on the sides to "make me fit."
Napoleon Hill sat by my bed every night. (Think and Grow Rich, that is.) I was going to do him proud….
Moving from the point of being a speaker who wanted to "get good," to a professional was a pretty big step for me. I was going to ask for $500….
I was REALLY young. Why would anyone PAY ME to talk to them?
And once I decided to actually answer that question…
It was at Moreland Elementary School. I talked to the 400 kids packed into the gymnasium about drug and alcohol use. The good. The bad. The ugly. I was scared to death (almost literally, as I suffered from severe panic disorder in that period of my life..I had panic attacks 3-6 times per week…they were random…I never knew when they would come.).
I was 25 years old and my life dream was now officially on day one. I didn't do it alone. I asked for help and I had help. I had a friend helping me. Someone who was as dedicated not to my dream but the message we wanted to share. In fact, there were 2 or 3 people like that. None of us got rich. We weren't in that frame of mind. We shared a powerful message to people who wanted to hear it…and a lot that didn't. Later letters and testimonials would show lives saved, endless appreciation, recommendations to other schools and organizations.
Two years later I spoke to South St. Paul High School. $1000. I had an enormous audience of students, teachers, parents. The place was packed. Same subject. But media covered this one. We came up with a neat angle that tied us into a national campaign. That was a very, very good thing because it was the beginning of the next level…
In fact most of my early presentations were all $500-$1,000 per day (several presentations per day at each school). They were in front of schools…kids…the toughest audiences on the planet…and I survived to tell about it!
I don't have detailed records (what a surprise)… but I did about 15 schools per year for four years. I made more money in those 15 days than I did the entire year in 1986.
| | |
| --- | --- |
| "Wow, you really do over-deliver! I have at least 2 months more work to do even after the course is over. I am not complaining…this is GREAT. I have arranged 3 speaking engagements already and I have a blueprint for my future speaking to be successful. Not only have your prepared the soil you have helped water and fertilize it! I previously thought speaking was just speaking, but boy, was I wrong! Thanks for helping me open my eyes – and – giving us tools to manifest what we are learning. All of the add-on information helps us have multiple streams of income as well as better and more effective marketing. What you have delivered is more than what I thought I would receive, and frankly, it is worth more than you charged. I can't wait to get to the $100K mark…you have already deserved a bonus and the course is not over yet!" Karl W. Ellerbeck, NCMT | |
I made the audience members' adrenaline pump. I was unconventional. I did a lot of things most speakers would never do in front of an audience. I was not politically correct.My lack of judgment in content often got me a few scowls but, by-and-large, they liked the 25 year old…
I worked hard to get the dates…next to no one knows how to go from anonymous to known quickly…and I was no exception. I had to learn the hard way. But I learned.
I learned how to get paid even when they didn't have ANY MONEY. I learned how to get paid and my audience was children, which meant ZERO back of room. I learned how to get paid when there was literally no budget, no allotment, no nothing. Each month went by and I learned another secret. Another insider idea that would pay off over and over again. The kind of stuff no one on the outside would ever think about…which is why they were on the outside and I was in the jungle on safari!
Today…things have moved along nicely. I have been invited to speak literally from London to Australia. It took me an enormous amount of time to learn how to move from level to level. 500 to 1000. 1000 to 1500. 1500 to 2000. 2000 to 4000. 4000 to 5000. 5000 to 10,000. And it just kept going up… because I kept  getting better and more valuable to the people hiring me.
But the hardest leaps were the early leaps. Constantly having to justify how I could be worth 1000.00 for one day…
And that's what I want to help you do.
I want to show you how to move from zero to whatever you want to earn.(There is a cap by the way, in what you get paid for speaking. You can do X dates per year. That's it. There IS a cap so don't think you will make 100,000,000 just from speaking. You won't! You simply get paid more than all of your friends and peers and most everyone else…a lot more.)
Here is what you are going to learn in your 8 week course:
How to get companies to pay you more than you have ever been paid in your life.
How to Get White Glove Treatment. Get the company to pick you up at the airport in a limo, assign you your assistant, bring you to your world class hotel, drive you to the convention, buy you a gourmet lunch, wine and dine you at night and return you feeling like you never have felt before to your hotel ready to return home in the morning.
How to get them to pay you *in advance*.
My contract that I use with companies all over the world…I'm going to give it to you.
Typical contracts that they respond with! (They don't tell you this in Speakers 101. You have to learn that their contracts are written by big shots who don't care about you or your speaking. They are the company attorneys.)
How to easily negotiate your fee (usually in one minute or less) and the terms of your contract.
How to get nonprofit organizations to pay you when everyone else is speaking for free.
How to get THOUSANDS of dollars from nonprofit and charitable organizations that do not have "ONE CENT" to pay your fee… (I lived on this secret for three years!)
"This class has made me realize that almost anything is possible. Your class gave me every tool necessary to not only begin my speaking career but catapult it forward. You not only made me realize my commitments – but put me on the road to achieving them. You are an incredibly intelligent, witty, dependable, thoughtful, inspirational, energetic and authentic human being. All of that bundled with the fact that you truly care about others makes you very unique. It was an amazing experience for me to begin this e-course and over a period of eight weeks learn all there was to learn about becoming a professional speaker. You are a genuine giver. I hope others don't miss the opportunity to spend time learning from you. You have changed my path and I thank you for it. Thank you for helping me get my website up to the #1 position on Google." Tonya Reiman, www.tonyareiman.com
How to develop a wealth of material that is YOUR UNIQUE MATERIAL to use when speaking.
How to develop stories from YOUR LIFE that you can tell over and over for tens of thousands of dollars. Never will you have to tell someone else's story again.
How to build YOUR name so YOU become your own BRAND.
How to start tomorrow!
How to get newspapers and TV to come and cover you tomorrow!
How to get free television time that would cost you tens of thousands of dollars if you could afford to pay for it.
How to get international gigs. (Read that as get paid to travel first class to the most exotic places on the planet!)
I'm going to show you EVERYTHING you MUST do from square one to square 100.
I will fill in every step.
I will show you every secret.
I will show you who is getting hired, why and where.
I will show you how to work as MUCH or LITTLE as you want to.
I will show you how to get INVITED BACK next year so you don't have to market to that group ever again!
How can you learn the different aspects of public speaking from home with an e-course?
First, you'll receive raw uncut footage of me at work with various groups and corporations. You'll see me at my best, good and once when I wasn't as good as I wanted to be. I'll show you what works and what doesn't and WHY and HOW to replicate it. You'll see what it takes to keep an audience in rapture.
Four times during the two month course you will call in to our special phone system and record parts of a speech that you will develop and that I've approved. (I won't let you develop a presentation that you won't get paid for!) I'll have crucial feedback for you within 48 hours in most cases. I'll let you know exactly where you are at with no B.S. I'll show you how to repair the defects and enhance your strengths. You'll get point by point feedback as if I was in the room with you. You don't need any special equipment to do this. I take care of everything.
As a bonus, I'm also going to let you use video tape if you have the ability to videotape yourself. If so, you will have two opportunities to get me video in the 5th and 8th weeks of the course. I will analyze up to 30 minutes of a presentation that I approve for you.  I'll give you point by point feedback as if I was in the room with you.
There's a great deal of written work in creating various messages (marketing, manuals, PR, press releases) that you will use to represent yourself to the people you want to hire you. I will line by line each piece of work for you.
Every piece of getting paid what you are worth is included and detailed.
"Kevin, with two thirds of the Professional Speakers Course  behind me you continue to challenge and push me beyond limits I did not even realize existed. With over 400 pages of unadvertised course manuals, 20+ hours of recorded training material, continual opportunities for active participation and one third of the training still to come, I cannot fathom what you have left to share! I haven't even read about a course that contains half of the materials that you have covered to this point, and still say there is more! The opportunity to interact with the other participants really pulled it all together. Thanks…so far."Murray R. Mortlock, CD, Alberta, Canada
I will hold nothing back. If you need the answer to ANY question you will be able to ask at any time.
The complete plan is here for you. Nothing is left out. No additional secrets. Everything is here. Everything.
The course works like this.
10 people participate (I'd work with 50 if I had the time, desire and energy…it's not that "space is limited"…it's not…it's an E-Course.)
Each week, you'll receive your lesson for the week. One week it's a video tape that will arrive in your mailbox. The next week it's densely packed information and crucial data you get by email. The next week it's YOU making a video and sending it to me to FIX. Not only will I show you how to present so they WANT YOU BACK, I'll show you what to do to become a truly SUPERB speaker so they will be talking about you the next day!
Yes. I'm going to show you how I create and develop presentations so that you can literally talk for DAYS and not cover the same story or material twice…all without a script.
This program not only shows you how to make money but…if you choose… how to become one of the best!
Crucial: In order to get feedback on the week's assignment you MUST get your homework to me by the end of the week. I won't play catch up with anyone. It's your life, not mine….and it's MY LIFE, not yours. I'm dedicated to you, you dedicate to me. If fixing the planter in the back yard is more important than the rest of your life, then don't register for the course.
At the end of the course, you will have my attention for quite some time because of how I earn my money…
Each participant pays a grand total of $10,000 per person.
I'll do 100% of the work to get you where you want to be, if you will put a 30% deposit down. (Or less…!)
You enroll for only $2997. When you Apply today, your initial tuition payment is only $2497 (or choose an easy installment pay plan!)
Then you give me your word (and a signed note) that after you have earned $100,000 in speaking fees, you will pay the balance.
I'm going to write letters of recommendation, take phone calls for you from potential clients, help you in ways that only someone in the field can, and be here for you when you need any holes filled in for you.
If we have corresponded or talked in the past…this is who I prefer to work with. But even if we haven't as long as you have integrity (total integrity) and a strong desire to succeed, you can participate.
I retain the right to turn down any application for any reason prior to the beginning of the course.
If you want to lead the field, I want to help you. Oh, and if I'm anywhere nearby when you are giving your first speech after you hit the $100,000 mark, I will be there in the audience cheering you on.
Here's your chance. You've always wanted it.
You've always dreamed it.
Whether you are 25 or 75…don't die with your music still in you…this is the opportunity of your lifetime. Let's have fun together and make some music!
$2997 Your Price Today: $2497

Apply for the Professional Speaker E-course