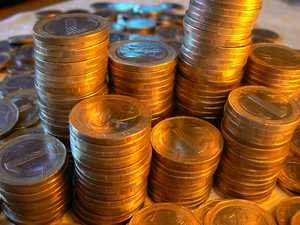 Don't let anyone, anywhere, kid you about wealth.
YOU can create wealth because of the value you generate for others.
YOU don't need to be a certain age, height, weight or gender to accomplish wealth.
Good guys are more likely to create lasting wealth.
There are plenty of bad guys out there who acquired their fortunes in the most horrific ways. Today is not about those people. Your day today is about the creation of wealth from efforts that make a real difference in your life and those of others.
I'm going to make some assumptions about you …
You didn't inherit millions from a relative, and you are willing to do what it takes to provide your family or those you care about, even if it is simply you, with the foundation for building real wealth.
In this world, good people create wealth that is most often driven by excellent products, services and meaningful experiences.
Distinctions about Wealth Building
This morning, before I got rolling on this article, I spent maybe 5 or 6 hours working on the house. It's a big place and there is never a shortage of wealth preservation projects to complete.
Consider three important distinctions.
There is the creation of wealth.
There is the preservation of wealth.
Wealth is different from (temporary) Financial Freedom.
One old but still useful definition of (temporary) Financial Freedom is having the ability to generate passive income that will pay your bills for some period of time into the future.
This concept is important, but it is also very easy to develop absolutely destructive beliefs about Financial Freedom and passive income.
I want to look at the third point first.
Building Passive Income
When you write a book or invest in a piece of real estate, for example, you set the table for the opportunity to gain some level of "passive income." Obviously, you have to work hard to find a good piece of real estate and work harder to find the right person to live there that would allow you to break even while the property (hopefully) appreciates. If you're good and lucky, the property might have a positive cash flow and appreciate!
I don't like to hope for luck to come because it's just as likely to be bad as good.
The problem with solely focusing on the old notion of "Financial Freedom" is that nothing just goes up forever. In the U.S. the real estate bubble burst 8 years ago. That means there are still lots and lots of people who have a house that they are waiting to "break even" on, whether their own home or an investment property.
Wealthy people PLAN for that result.
In other words, people BECOME WEALTHY because they assume that problems are going to happen. They KNOW bubbles all burst and never rely on something go up in value.
When you write a book, if you are both a little lucky and a lot good, the book will sell some copies and you'll receive royalties.
Passive income.
As in the case of real estate, it is also true for an author. Books have a life cycle. They sell and then they don't. This is true for all kinds of passive income.
If you bought oil rights in an oil producing well two years ago, you were pretty happy to be seeing a consistent profit. This year you are not quite so happy because at the moment you would be dramatically under water … or oil. The dropping of the price of oil is a boon to consumers, but it's devastating to 100,000 people that lost their energy related jobs in the last year.
Meanwhile those wells are now still producing, but the price per barrel is horribly small. People tend to buy when they are excited and the news is good, like it was a year ago. Then they go through what they are going through now and it could easily be years before oil has doubled again in price.
The point, of course, is that when you buy some THING and THINK it will go up in value, there is just as much reason to believe it will go DOWN in value. Wealthy people plan for BOTH results and protect themselves on the downside.
If you don't, you won't create wealth but a disaster.
Passive income requires great effort and creative input at the beginning to set wheels in motion that might or might not gain traction in the real world.
The notion of always paying the bills with passive income is a bit naive, but the concept of Financial Freedom is an important element in the creation of wealth. You want to have elements of your financial world on autopilot so you do receive income on projects you have minimum effort in maintaining.
It's very important to keep in mind that it is only ONE small element. Because luck (good or bad) can play a significant role for a significant amount of time, you need to not use the concept of Financial Freedom as THE wealth creation tool. It is one SMALL tool in a tool chest.
Who can be wealthy?
Almost anyone who lives in a free nation on the planet can build wealth.
There are some exceptions. Perhaps 10% of people, because of devastating limitations of some kind simply won't be able to do it. But most can, if they choose.
Being a genius helps, but it's not required.
Being attractive helps, but it's not required.
Any positive attribute can help, but these attributes are not required.
I've seen some serious jerks ethically develop wealth. I don't necessarily like the person, but they provide products/services/experiences that are more valuable than the money they fetch. They become wealthy.
The "New" World of Wealth Generation
The new world of wealth generation is, of course, online.
Creating wealth in the online world is still a very new experience.
In some ways, it's very similar and easier to create wealth online when strictly compared to the offline world. In other ways it's more challenging. In my experience I've seen that people who utilize both worlds have the best results at creating real wealth.
There are plenty that only use one world or the other.
Whichever choice they make, they MUST begin somewhere.
Not all wealth you create will come from the rewards of your own effort, actions, thought or creativity. Wealth creation doesn't require you to have help along the way, but help can really help if you have the right person in the mix with you!
Building an Empire
It's not absolutely required to have one or ten people be a part of a team to create your own mini-empire but it can be very helpful.
Additionally, you may invest money in potentially profitable projects or investments that might pay off.
Traditional investments are not required to build wealth. All investments have elements of risk involved.
There are lots of myths about investing. (Buying and owning stocks, bonds, commodities, etc.)
"Greater risk = Greater reward" is by no means true.
In fact, the notion is ridiculous.
People who don't know the formulas for evaluating risk are going to realize no rewards. People who do know the formulas for taking risks whether stocks, commodities, real estate, whatever – STILL lose money in investments often enough to make investing … potentially risky business.
Wealth and Risk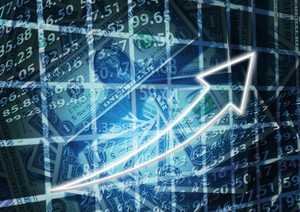 Should you be in the stock market after early 2020? Is that going to be an avenue to wealth?
Almost certainly not. The Bull Market is on it's final legs.
The price of the stock market is as high as the price of oil is low. It doesn't mean that people are going to stop buying expensive stuff like stocks in 2015, but taking money and placing it in stocks in 2020 is a risk significantly greater than the likely reward. Everything in life is seasonal in some way. Right now the snow has melted here and soon the grass will be green. The season for the northern hemisphere is spring.
Meanwhile the season of the stock market is mid autumn. The leaves are falling and although the weather is nice on a specific day, the winter of the stock market is around the corner. When does the first snow fall come in late autumn? It's never on the same day. But it does come generally between the end of October and the end of November here in Minnesota.
No one knows nor can predict stuff like that with any accuracy. But there are some absolute facts you can know about traditional investing.
The time to buy stuff is when it's cheap. The time to sell it is when it is expensive.
We'll talk about investing in this series of articles, but let's return to wealth creation.
I like to reduce risk in any project. In fact, I prefer projects to have very little risk at all.
I've got my pocketful of stories of almost no risk that end up with big rewards. I also have a few stories in another pocket of high risk ideas that were a waste of time.
Your goal is to reduce risk while increasing probability of success and reward.
In my world, I focus on projects where both of those elements come under my control. One avenue for wealth that has reduced risk is writing.
Writing requires time, creativity, energy, self motivation. But those things are going to be needed in any venture. If a project fails that had almost no money involved, nothing dramatic is lost that can't be replaced.
Another avenue for risk is in the services. For example, a plumber doesn't have a lot of risk. He may not make a lot of money, but it takes some effort to lose a lot of money. And any plumber with a market that's willing to work for as many hours as he can, is going to have a high return on time and money investments.
When I write about risk, my greatest concern for you is risking your money.
There's plenty of money "out there" but it's in places where you and I can't instantly access it without significant risk. Thus because money is in great abundance elsewhere but probably not in your house or office, you want to risk modest amounts of your money in return for something YOU can turn into significant amounts of money.
Certain vehicles of potential wealth creation include taking big chunks of money (say $100,000) for the purpose of chasing small return on investment.
"Give us your money and you are guaranteed a 10% return on your investment."
That's my idea of a BIG RISK.
No one can guarantee something like that. There is NO investment that can guarantee a 10% return on investment. It's not real. People who are wealthy know that. People who are not, don't.
Controlling Risk Factors
I like projects that require me to make a decision. I like projects that need my approval to go forward. It certainly doesn't guarantee that there will be great success, but it does mean that it was my decision and I maintained control.
And, obviously, you want to have someone very wise in your corner who is watching what you are doing and not doing, who can play the role of assistant director (your mentor) in your life. It's immeasurably valuable to listen to someone who has successfully accomplished what you are doing. Their experience is priceless. Their seeing you in a different light that you see your Self is invaluable.
It's not that you want to do precisely what they did in the past. That rarely is helpful.
But you can learn principles, strategies, tactics, approaches, concepts from a world class coach or consultant. Buyer beware. Most of the people in this world aren't world class anything except world class average.
Building wealth requires effort, time and generally a little but not a lot of money. If you don't have a lot of time, it requires more money so you can have people do what you can't do. You WILL invest effort and then at least TIME or MONEY if you choose to have wealth.
There are people who are cut out to open a tire shop or bakery on the corner and attempt that approach to building wealth. It can be viable for the right person.
That person isn't me. It requires a dramatically large amount of money AND time and putting BOTH time and money at risk in large quantities, which is not in my Risk Wheelhouse.
I want YOU to consider small risk, potentially large rewards, and a time/money ratio that is heavier on time until you have wealth. Don't gamble life-time or life-money on projects that will almost certainly fail after dramatic inputs of that time and money.
Everyone who is going to build wealth, everyone, will have a learning curve.
No one gets on a two wheeled bicycle and rides off into the sunset the first time on the bike.
Properly Assessing Risk
Risk assessment is not what you think it is.
Most people think to themselves, "I'm risk averse and I don't take risks."
Then they tell me what they do for a living and, of course, they are charting a course that will strike an iceberg and sink their Life Ship. They believe they are living a low risk life when in reality they are putting their entire future on the line without even realizing it.
Let me give you an example.
Imagine someone works at a job that pays $80,000 annually.
They've been there for 10 years.
That means they are truly an expert at their job and they are earning $80,000 for better or worse.
They already found out that they can't earn $80,000 annually and build wealth. Life expenses, taxes and health costs shred your paycheck.
Perhaps in the past decade this person saved 12% of their pay and have stashed $100,000.
While experiencing the past 10 years go by, they weren't building wealth, they were building a rainy day fund. A rainy day fund is something that can be raided when one of life's disasters knocks on the door. Wealth is what you take into your retirement with you. Retirement years are the years when you simply don't have the means or ability to produce what you could produce when you were 25, 35, or 65.
No one needs to be a genius to know that $100,000 pays for 1 – 2 years of living in retirement.
The 401 k is taxed as the saved money is withdrawn so that $100,000 turns into $75,000 almost instantly. Nothing wrong with a 401k. It's simply a tool in the tool chest of building wealth.
Growing wealth in one real view is about planning on when you are going to stop breathing.
Whether someone has tucked away $50,000, $100,000 or $150,000 is not so important. Any of these amounts are helpful for that year or two but then they are vanquished.
What Has to Happen to Create Wealth?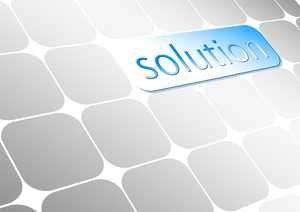 The individual who has recognized that their life will outlive their savings therefore needs to learn SOLUTIONS. The most effective solutions require effectively implementing their knowledge, interests, loves, fascinations and then maintain the eventual successful implementation.
Some wealthy people simply stop their $80,000 lifestyle and jump directly to A POTENTIAL SOLUTION. I'm not in favor of this approach for the average human.
Most people working with most POTENTIAL SOLUTIONS will not succeed in throwing a touchdown pass in their first appearance as a quarterback.
But the ONLY way to begin to create wealth is to THROW that first pass. Then a second and third and fourth.
In fact, if you think about it, when you bring on non-experts and insert them into slots where the expert (The skilled starting quarterback for example goes out of the game and the back up is brought in, what happens most often is A TEMPORARY FAILURE TO SUCCEED.)
There are always exceptions, but people should assume they will give every POTENTIAL SOLUTION 100% of their effort and that there is some probability they will "succeed" and there is some probability their project will fail.
The determining factor over the course of time is almost always the ABSOLUTE COMMITMENT to the POTENTIAL SOLUTIONS that will factor into calculating the real risk factor.
If I estimate a 100% ABSOLUTE COMMITMENT for some POTENTIAL SOLUTION is about a 30% chance of success, I'd be happy to know that I have three strikes before my plate appearance in a ball game is suspended until my next at bat. Most baseball players fail to reach base about 65% of the time. Failing 65% of the time and having people come from miles around to cheer you on is a pretty cool feeling.
You could estimate that a 50% COMMITMENT for the same potential solution would only yield perhaps a 3% chance of success. Maybe 3%. This is why so many wealthy people have a story that goes from rags to riches. They had nothing. They worked their way to absolute zero or deep debt.
Then they did EVERYTHING DIFFERENTLY. They threw away the life vest and didn't wait for the rescue ship but swam to shore. But there are just as many people who BRIDGED from their OLD LIFE to their NEW LIFE. Those bridges obviously take longer to complete because the individual still is giving many hours to their OLD LIFE and there aren't as many to have ABSOLUTE COMMITMENT TO SUCCESS for the NEW LIFE.
But there is a stable "feeling" that is useful and constructive for many individuals.
Either approach can be effective for someone. I prefer people to use bridges even though other alternatives are typically faster to the end result. Those alternatives also have greater downside risk and are less interesting to me.
The Creation and Preservation of Wealth Requires Learning New Ways of Thinking.
People who become and remain wealthy look at money in very different ways than the vast majority of those who don't.
People who become and remain wealthy look at money as something to protect, very much like you would your own child.
You're reading this article online. 25 years ago you would have found it in Entrepreneur or Success magazine. Today it's in Coffee with Kevin Hogan.
Not everything in the world happens online. But to not utilize the opportunities that being on line GIVES YOU is foolish.
Marketing online in contrast to marketing offline is a gift to the poor and middle classes. It would have been VERY difficult for me to have done much of anything in life without the Internet.
Every year we offer the Internet Marketing Course.
Learning to have a productive online world is the smartest, most predictable, most controllable and fastest way to go from zero to wealth in the world.
Don't misunderstand. It's not necessarily easy or simple. But it's ALL predictable and controllable and that means it is a DECISION as to whether you will build wealth online. The timeline is also a DECISION. Specifically it is a daily sequence of choices.
25 years ago, opportunities like this didn't exist. The young author in 1990 couldn't connect with anyone. Today the author, the speaker, the coach, the investor, the broker, the professional, can connect with the world.
Make one decision and consider having access to the most comprehensive course for building wealth utilizing the most friendly avenue ever to come into existence.
There are other ways to accomplish what you want in life, but none will be as predictable or as controllable as this world.
---
Reserve your spot now!
Kevin Hogan Personal Appearances, Classes, Seminars & E-Courses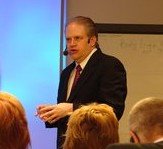 See Kevin Hogan "Live" in person, or participate in an online E-course with personal attention from Kevin Hogan! Attend an online tele-seminar!
See All Upcoming E-courses and Events
---