For the past 25 years, Kevin Hogan has specialized in interrupting and distilling the very latest academic and high-end corporate research into usable techniques and methods for people who are in the "change business" – Entrepreneurs, Executives, Psychologists, Coaches and Authors – people who are in the business of making other people's lives better.
Home-Study Programs
Kevin developed his Home-Study Programs as a way to help his audiences to review and lock the materials he covered with them during corporate workshops and auditorium presentations. Over the years these programs have been updated and refined so they reflect the current state of academic knowledge and the latest research. The Home-Study Programs contain materials on CD and DVD and most are supplemented with online materials as well. Listen anywhere you can and let your mind absorb the latest details and fine nuances of influence, persuasion, and body language. You will want to review these courses multiple times and as you do, you will find new and diverse ways to apply the techniques and methods Kevin covers. Here are the programs that are currently available.
Course Intensives
Kevin's Course Intensives run from six to ten weeks in length during which time Kevin right there with you via email and discussion while you work your way through the very detailed materials. The materials are delivered in multiple formats (video, audio, and documents) and most use a cohort system to support the work you are doing. This approach helps to create the accountability many people need to complete life changing processes, like the kind Kevin presents in his Intensives.
Due to Kevin's personal investment into each Intensive, these Courses are only offered a few times throughout the year and for a limited number of participants each time.
We've listed some of the upcoming Course Intensives below and a listing of all of them can be found here.
Inner Circle
How would you like to be in a room with 12-24 superstars … all getting and giving cutting-edge insights into growing business, making more sales, simplifying marketing and making it all pay off?
What will happen when you have every secret in the mind of Kevin Hogan? How would it feel to be the PRIORITY APPOINTMENT on Kevin Hogan's SUCCESS CALENDAR, three times this year?
Kevin's Inner Circle is a 12-month mentoring and MasterMind program that gives you special access to Kevin, many of his programs, and a face-to-face meeting with the Inner Circle members up to three times each year. This program is for serious applicants only but has shown to have significant value for those who Kevin accepts into the Circle. Details here.
Tinnitus – Turing Down The Volume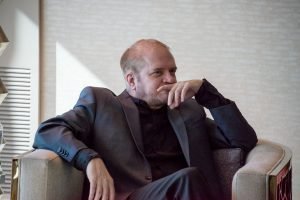 Do you have moderate to severe tinnitus?
Are you a therapist who wants to specialize in Tinnitus treatment? Are you a medical professional who wants to understand and help treat tinnitus sufferers? Do you need to understand the problem of Tinnitus and help sufferers get well again?
If so, you are in the right place at the right time.
Kevin had to overcome his own case Tinnitus and learned a lot about it during that process. He shares his knowledge and some ways that he and his clients have found in Turning Down the Volume. Check out the details.
Additional Resources
Books
Kevin has written and published 24 books with at least one maybe two more coming out in 2018. He is best known for his international best selling book, The Psychology of Persuasion: How to Persuade Others to Your Way of Thinking. You can check out his Amazon Author page for details
Licensee Programs
 Two of Kevin's most requested presentations have not only become Home-Study Programs, you are now able to license the presentation materials from Kevin and use them to book presentations for yourself. Get either of these licenses, and it's like having the opportunity to print money.
More details on The Psychology of Persuasion™ Licensee Program
More details on The Science of Influence™ Licensee Program