Page 3
Reclaiming the Past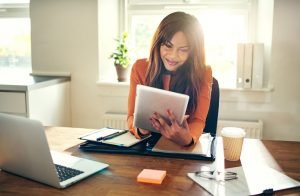 Part of self-confidence is regaining feelings of certainty or possibility that we once had but no longer experience.
Examples:
You got fired from a job.
You got divorced.
You failed a test.
At one time, perhaps you were happily and productively employed, happily married, or doing well in some way in school, learning and achieving something. Then, all of a sudden, you lost a job, got a divorce, or failed some kind of test.
What once was a sense of certainty in yourself and/or a relationship of some kind now has evaporated into doubt, fear, worry and anxiety.
If this sounds like you, welcome to the shoes that every human has walked in.
Certainty and self-confidence are not the same, and an important distinction can and probably should be made.
Attitude and Certainty
Legend Point: You should never attempt to be absolutely certain that you WILL achieve a specific result.
Even if you achieve some kind of result 98% of the time, and are one of the best performers in some area, it still benefits you long-term to only be certain that you will perform as good or as well as anyone else can.
So, if you get fired from a job, which means that there are some elements of control you do NOT possess, you will not personalize the feelings of loss of confidence that so many others do. There are a lot of reasons people lose jobs, including personal issues. If you were absolutely certain that you could never be fired and then got fired, you would logically and reasonably lose not only your confidence in your ability to perform but also your ability to be able to direct and plan your future…and of course lose confidence in yourself.
Worse? You would lose confidence in your personal judgment! Don't do it! This is not the time or place for certainty!
What would the right approach have been? Had you known that you would do your absolute best, succeed or fail, then you would not lose confidence in your self if you got fired or had some kind of random mishap.
Your specific attitude is crucial – not only to your confidence, but every other aspect of your long-term emotional and mental health. You should be confident of things that you see consistent evidence for, like the sun rising and setting, and you should be confident of those things which you have consistently done or achieved in the past. Here you can be confident of acquiring and achieving a result. But, when taking on something that you haven't done, you must be careful of what happens when you fail and how you interpret the meaning of those future experiences.
Here is how you deal with setbacks and failure. Continue…