Page 2
How Do You Develop Unshakable Self-Confidence?
Legend Discovery: Reality takes over beliefs in the brain as actions become replicable AND ARE REPLICATED. And the repetition of the action(s) is crucial. In fact, you could argue, and generally win, that without repeated actions there will be no unshakable self-confidence.
"Belief" or "visualization" without replication is like thinking a cake will be made in the oven…but you never actually made the cake.
I've told this story before, but it's to the point!
I remember watching my daughter ice skate…one evening. It's like watching Michelle Kwan…or anyone else who is graceful on the ice. I also remember her prodding me onto the ice so that I would come skate with her.
I don't ice skate but am almost always game to try something new.
Within four steps on the ice, I was flat on my back with no interest to experience that again. All of the visualizing in the world won't cause you to successfully skate…nor will that visualizing convince your brain that you can "do it." Your brain is quite good at discerning truth and fiction.
Had I gotten back up and skated through dozens of falls over hours and hours of attempts until I was able to move on the blades, I would have begun to develop that self-confidence, but that was not the case.
I haven't attempted to skate since and don't see it in the future!
So, how would you take this poor man's lack of self-confidence and make it unshakable?
You find the best skates, the rink with the fewest or no critics nearby and teach the brain and body to experience various parts of ice skating. You would have the sad rookie (me) stand on the ice then be pulled for 100 feet by an experienced skater. This proves to the body that this can actually happen in real life. You don't simply have a cognitive "belief." That's nice but almost meaningless. One can believe the airplane won't fly and it generally will in spite of their belief.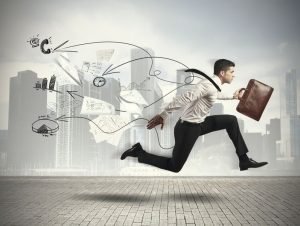 Legend Discovery 2: The body has to be able to FEEL the action.
Once an action has been successfully completed, then it has been proven that using visualization or self-hypnosis techniques can be very helpful in causing positive results, which lead to even greater self-confidence.
Meanwhile there is another technique that can accelerate confidence growth. Continue…