Think Cameron Diaz looks sweet? Vanessa Williams is sexy? Julia Roberts seems intelligent? It may be due to their eye color.
This, according to a recent survey conducted by CyberPulse*, a division of Impulse Research Corporation in Los Angeles, and commissioned by CIBA Vision, maker of FreshLook® cosmetic contact lenses.
The survey, which polled 1,016 women ages 16 to 35 from the United States, found that people often associate different eye colors with specific personality traits.
The survey also determined that it may be possible for an individual to influence people's perception of them simply by changing the color of their eyes with colored contact lenses.
Brown Eyes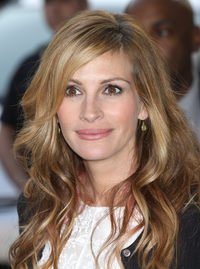 The personality trait that respondents of the study most associated with brown eyes was intelligence with 34 percent of respondents saying this.
Brown-eyed people were also thought to be trustworthy (16 percent said this) and kind (13 percent).
Qualities they least associated with brown-eyed individuals were shyness (6 percent) and creativity (4 percent).
Blue Eyes
Survey results show that blue-eyed individuals are most often seen as exuding sweetness (42 percent), and being sexy (21 percent) and kind (10 percent).
Blue eyed people are not seen as: shy (4 percent) or trustworthy (2 percent).
In contrast to brown eyes, blue eyes are not typically associated with being smart, as only 7 percent of respondents thought of blue-eyed people as intelligent.
Green Eyes
Twenty-nine percent of respondents associated green eyes with sexiness. Green-eyed people are also thought of as creative (25 percent) and a little devious (20 percent).
Like their blue-eyed counterparts, they are not considered trustworthy (3 percent) or shy (3 percent), but in contrast, people with green eyes are not thought of as sweet (only 4 percent of respondents associated green eyes with being sweet).
Would Most People Change Their Eye Color?
Of the respondents, 60 percent expressed an interest in changing their eye color. More respondents would change their eye color to green (27 percent) than any other color.
In second place, 26 percent of those surveyed said that they would change their eye color to the newest FreshLook ColorBlends® color, amethyst, and 18 percent said that they would change their eye color to blue. After blue, turquoise came in fourth place with 13 percent opting for that color, followed by gray (7 percent), honey (5 percent) and brown (4 percent).
According to celebrity make-up artist Scott Barnes, "FreshLook ColorBlends are the ultimate accessory — like a belly chain or a great pair of heels. I use them to bring a little sparkle and life to the eyes I make-up, and when the occasion calls for a fun, different look."
---
If you want more control over what happens in every communication, there is a way for you to improve your reading body language skills.
Look for more information in our next installment.