Believe
When anyone tells you that something is impossible, what is your response? Not only your outward reaction, what are your inner thoughts?
Do you accept it and go on thinking to yourself, "Yeah! It's probably too hard, too…" or "They're right. That could never work." Or do you just passively go on with your existence, never to give it another thought?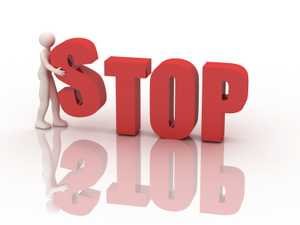 Well, listen. S T O P thinking that way. Before you achieve anything that you think may be even a little difficult, you must – repeat – YOU MUST own the belief that it is not only possible, it is probable. Then, owning that belief, ask yourself some very focused questions.
Questions:
What do I want?

What is the first step I should take to be one step closer to achieve what I am after?

Who can clear up any lack of knowledge that I need to achieve this?

What is my plan to get from Point A to Point B?
The most important objective to achieve anything on this planet (or out of this world) is to believe. Without belief, there is nothing.
Become
Become what you focus on. Whether you want to or not, you will become what you concentrate your efforts on. If you concentrate on achieving wealth, you will become aware of opportunities to achieve that wealth.
If you allow yourself to become consumed with bad things that happen to you, you will become a person that bad things happen to.
You need to become just like the person you want to be like. This requires reading and diving into the lives of those who have already achieved what you are striving for.
You must become a filter for what you allow in and what you push out. Do this by reading what you want to learn. Listen to audio books that support your goals. Talk with people who build up your ideas.
Just remember you will become what you want to achieve, even if others say it's impossible.
Beware
Beware of the idiots. I have a friend who has a brilliant outlook on life. He is an entrepreneur and has a lot of great ideas. Not only are they great ideas, they actually make him money.
There are plenty of people who would look at him and his ideas and tear down any effort he would make at trying to achieve.
Here's the part you need to adopt and adapt to your way of life.
The people who tear down or do not support his ideas are automatically dismissed as idiots. Those who support him and his ideas are always geniuses. That's a great way to win! Develop your genius tribe. Totally ignore and dismiss the idiot pool.
Now you don't have to be so raw about calling people idiots (although it may help). You can still apply the same principle. Beware of the nay-sayers. Embrace the encouragers.
Surround yourself with geniuses.
Few things will kill a million-dollar idea faster than idiots telling you it can't work.
Be You
The last sentence, "Few things will kill a million-dollar idea faster than an idiot telling you it can't work." is SO true. Another thing that will kill a million-dollar idea faster than anything is not being yourself.
Being yourself is the most unique thing you can offer anyone. Why would you want to rob yourself of the most valuable asset you can offer?
Trying to be someone else is a nasty habit that is so transparent it turns off everyone who sees it. Don't do it. No one likes a phony. But everyone loves those who love being themselves.
People are attracted to those who are glad to be themselves and are confident in who they are. These people understand that they are valuable being the only person they can be. Be yourself and don't be ashamed of you.
Once you have accepted that you are valuable and are sure in who you are, you will begin to notice in a very short time that people will begin to be attracted to you. They will want to be around you and unconsciously want what you have got.
Use your YOU power. Be yourself and you will be on your way to successful living.
Successful living isn't easy. It's simple but it isn't necessarily easy. Stay tuned at all times for more valuable ideas and tools that will help you accomplish what others would call "The Impossible".
Breakthrough The Barrier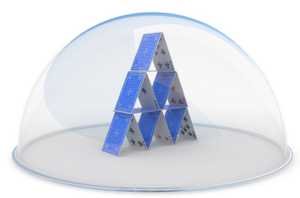 A lot of people I've talked to have said they feel like there is a force field around them keeping them from succeeding. That has happened to me for years. But that was before I had an overhaul on my attitude.
There are a lot of people in life that become seriously depressed because they couldn't accomplish what they really thought they deserved. But eventually, they come to realize the depression was a symptom of being totally focused on "ME".
Now I know it may not be about depression, but I am afraid a lot of times it is the next step in a series of emotional turmoils. The bottom line is the best way to overcome the spinning wheel syndrome is to start at home.
What do I mean by "The Spinning Wheel Syndrome"? Glad you asked.
The Spinning Wheel Syndrome is a state of mind, first of all. You first have to get past this state of mind. I do know that if you focus and never stop pushing and fighting toward your goal, you will eventually reach it. You will find traction. Two more things:
Do not compare yourself with others. They may have a different road to travel than you. Your life is significant in its own right. Live your own life. Don't try and live any one else's.

Whatever you do, do NOT fall into the victim vacuum. That is the place where every thing is, "whoa is me" or, "I can't get a break." Or, "why doesn't anyone love me?" Basically it is a very severe and chronic case of being a whiner.
Keep pressing on and evaluating your state of mind by asking what would be the first obstacle I need to overcome. Then overcome it. After that, start the next obstacle.
When you start to see progress (and I did say "when") drop me a line and let me know how it's going.
Your Decision
You are responsible for you. What do I mean? Simple.
You may not be where you want to be in life. You may be. Either way, you are responsible for where you are.
The decisions you made are your decisions. You may feel trapped. You feel that way because of the decisions you made to get there. You may feel you're in a helpless situation. You feel that way because of the decisions you made. You will continue to feel that way if you decide to stay where you are.
The good news is you can make different decisions to get out of that situation and experience some new feelings. Feelings that will empower you. Feelings that will inspire you. Feelings that will enable you to further your successful life.
Here is the ridiculous part. People throughout life have most likely given you extremely valuable advice. If only you would take that advice and actually implement it to your life.
For some people, all they would have to do is take a couple of steps and there would be a windfall of automatic steps to follow. This would lead to so much of what they dream.
The problem is comfort, habit, resistance and fear.
Comfort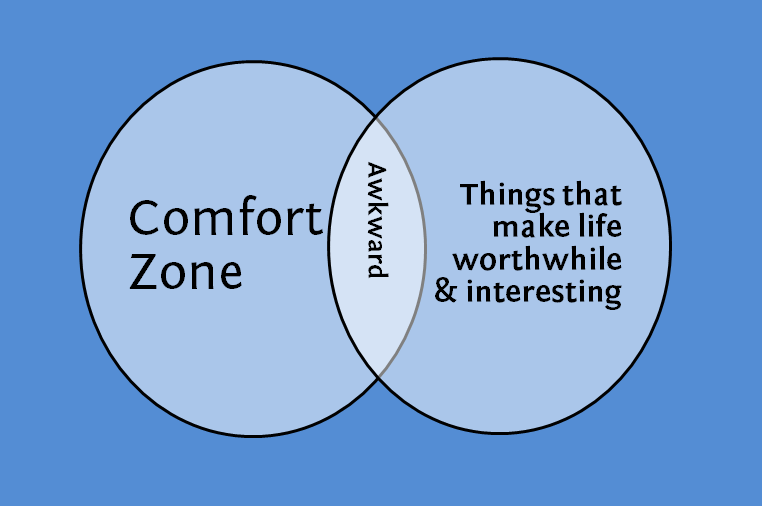 Comfort is an enemy of success. To succeed, we have to get out of our comfort zone. Think about it. While we are in our comfort zones, we sit back and enjoy just being lazy. We expect things to just happen. We are comfortable so we think we are supposed to lay back in our rocker / recliner and the world will wait on us.
This mentality will kill a successful spirit. The comfort mindset is the enemy of the successful lifestyle.
The successful lifestyle calls for you to go out kill something and drag it home. If you want it, go get it. Please do not expect success to come knocking at your door. It just does not happen.
Habit
Habit can be an enemy of success OR it can be the backbone for achieving success. In this context we are talking about the enemy. You can probably answer this question before you even finish hearing it.
Question: What are some habits that murder any chance of achieving success?
Potential Answers: Laziness, Complacency, Procrastination, Lack of Self-Control, Jealousy
Do any of these look familiar? Are you where you want to be? Perhaps a couple of the above habits need to be banned from your life?
One of the most difficult things to do is to stop a bad habit. Another extremely difficult thing to do is to start a good habit. Now combine those and try to stop a bad habit and start a good habit at the same time. At first, that may seem next to impossible. It may be . . . if you think that way.
Here's a good way to overcome that. Get angry enough at your current circumstance that you D-E-C-I-D-E to make a change. The most effective tool for change is a concrete decision. There is a common attribute that almost all successful people have. That attribute is habit. But not just any habit. The habits of the successful will bring success in your life.
Resistance
Resistance can be a good thing; but it's not when you are trying to achieve something. Resistance can be seen through behaviors such as procrastination and just negative thinking in general. Resistance can cripple any potential successes or be a blockade to keep successful living from exploding.
How do you know if you're resisting successful living? Simple.
Are you in the same place now you were in 3 months ago? 6 months ago? 1 year ago? If so, chances are you are resisting successful living.
Now that sounds absurd. Why would anyone want to resist successful living? I don't believe anyone would consciously and purposely keep from living successfully.
But on another level people are too comfortable to change. There's a question of the unknown element of success. On a subconscious level, there is a fear of success. Or should I say it's more of a fear of failure. Which brings us to fear.
Fear
Fear can be the most crippling, unrelenting, paralyzing, scary emotion you will ever experience, if you let it. Fear plays a part in our every day lives and it can keep you from failing. It will keep you from taking risks. It will keep you safe. Consequently, it will keep you from successful living.
So how do you overcome and kill fear?
First, you have to become extremely emotional about killing your fear.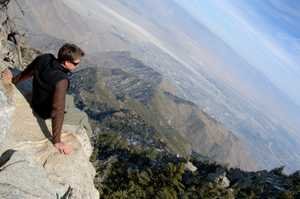 Are you afraid of heights?
Climb a mountain.
Are you afraid of meeting a boyfriend or girlfriend?
Go strike up a conversation with all the interesting people every chance you get.
Do you fear public speaking?
Sign up for a public speaking course or go join your local Toastmasters chapter and sign up to speak as much as possible.
You see, fear is a decision. You can decide to be a person of fear or you can decide NOT to be. Fear can be your end or it can be your beginning.
What do I mean by that? Just this, if you decide fear is going to rule your decisions about how to succeed or not, then you most always will not. But if you decide that fear will be your motivator to overcome everything that may hold you back, then you will be on top in a short amount of time.
Fear = Limitations
No Fear = Endless Opportunity
---
Reserve your spot now!
Kevin Hogan Personal Appearances, Classes, Seminars & E-Courses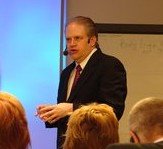 See Kevin Hogan "Live" in person, or participate in an online E-course with personal attention from Kevin Hogan! Attend an online tele-seminar!