Submit your questions to Kevin and at the end of each week your name will be entered in a drawing for gift certificates and discounts in the Kevin Hogan Store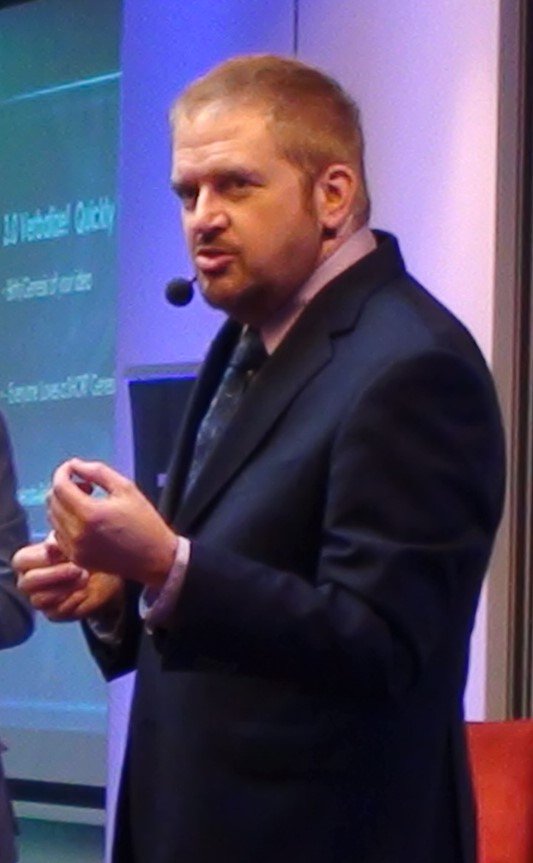 Q. Kevin, How are you doing in that big NFL tournament in Las
Vegas? Are you still in the top 100 in the world?
A. You can check on this super forecasting tournament and if you want to see how I'm doing just F4 – Kevin Hogan. Good, bad or ugly… you'll see how I'm doing any day you wish… (Maybe the top 60 now. We'll see at the end of Monday Night Football tomorrow.)
Super Forecasting Tournament Update
Q. Hey Kev, I read that body weight is mostly related to genes. You
have program for weight loss that implies most people can lose
weight at a predictable rate and actually keep it off.
A. You are correct. Body weight is about 1/2 genes, 1/2 behavior.
Here's the catch… just because a person is predisposed to eat
more doesn't mean they can't STOP eating more. We tested our
hypnosis program on hundreds and hundreds of people in three
U.S. cities, with consistent results in all three.
Proven Method to Lose Weight with Hypnosis
There is an illusion that because something is predisposed by genes
that it makes it out of your control. That is simply not true.
The color of your eyes? Sure. But most things good and bad that
are predisposed by genes can absolutely be controlled.
You can watch with your eyes as you go down the hallways of
European airports or sit next to European citizens. They are simply
a lot thinner on average than Americans and the British.
This is a genetic issue as well. Humans are wired to KEEP EATING
to have stored fat in case food becomes scarce. It was a survival
mechanism for millions of years. One that people in most countries
don't need any more.
Q. Kev, did you ever do research on diet Coke. I know you're an
addict (or were). What did you find out? We talked about Stevia
that day at lunch as well. What do you think?
A. I still drink the soft drink. Cutting through all of the garbage
took time but I did find valuable research that has shifted my
opinion on the drink as well as sugar substitutes in general.
Today in 2018 I would encourage people that are overweight to STOP
their intake of sugared drinks. That is first and foremost. That
sugar on top of obesity is literally deadly.
But then I would encourage them to reduce their intake of diet
drinks to perhaps 4 per day. The reason is simple when you look
at well done research. First, the brain triggers the stomach to
crave calories when drinking diet drinks. In this case it's not
the drink per se, but the sweetness of the drink and the lack of
fulfillment of those perceived chemicals.
I've experimented and found that when I drink fewer diet drinks my
body craves fewer calories.
There is a potentially more insidious health issue with diet drinks.
I don't have solid data but I have correlational data that would
lead one to believe that diet drinks could be related to some
types of cancer. But do understand the correlation is NOT causation.
There are lots and lots of correlational studies that don't mean
anything, even if you have 20 of them. Causation means x causes y,
and not x and y often go together.
Stevia. I'm not a nutritionist but I did some homework here and found
that using stevia probably makes a lot more sense than other sweeteners.
But I suspect the same actions will take place as in the diet drinks.
I don't actually know this to be true, but my guess is that use of
sweeteners is going to cause hunger pangs to be worse than if you were
eating good fats…
Here's a surprise for you health nuts out there. I hear a lot of
talk about brown sugar use instead of sugar. Truth? They are essentially
the same. Should not use either on most days.
Don't worry, I haven't gone religious on this subject, there are
plenty of things that are far more risky to human longevity than
diet drinks or brown sugar. I simply found some good research and
that just makes us all smarter and healthier if you take advantage of it.
Q. Hey Kev, the market rallied this week. What's your latest prediction?
Latest thoughts on China and Europe?
A. December 2018,  could be up 10%. 2019 will have a nasty, nasty, correction or start to a bear market. No human can tell you when that will happen. But if we get another 10% it would not surprise me to see a 30% fall in 2019. And in fact, I would be shocked if the market isn't cut in half by the end of 2020.
Sell Europe buy China (ETF's).
Q. Kev you have been almost silent on politics since Obama got re-elected. A LOT of people have asked you publicly what you thought about Obama's  second term and what you think about Trump. Can Trump get re-elected?  What is your position on immigration and families being ripped apart at the southern border? You've been known to be friendly with foreigners!

Of course Trump could be re-elected. There is nothing I've seen to date that indicates he would be easily beaten if he chose to run. I will do an article about the dynamics of U.S. elections vs. polling and why polling is simply archaic. It's all interesting, it just doesn't mean a lot any more.
1. I have become almost apolitical since about 2012. You are right. For 2 DECADES, I think the leadership in the U.S. has hurt the hell out of this country since the turn of the century. Even dedicating three paragraphs to this makes me sick to think about.
2. I watched "health care" in Minnesota become a way of extracting money from lower and middle income citizens, event after they die. (Go ahead ask me for next month, I'll be happy to share). The absolute scamming of the people here is a disgrace. This was the big sin of Obama's time in office. National health care was a horrible idea put into place with the results that were predicted. You won't know the entire scope until you try to disburse gifts of people who were part of the health care system and watching the government collect without a bill or notification…on your relative who died.
3. Governments must have a hierarchy of values. Children all over the world must be of greater importance than political agenda or opinions in media. (But see that's MY opinion. I like kids.) I like the Constitution for this reason.
It appears that the U.S. has lost track of the big picture. Care about people, again. The American Dream could live again. The research is clear. Migrant workers simply add to U.S. GDP. Two big ways. First you have the stereotypical Asian entrepreneur that comes to the U.S., sets up shop and makes a fortune. It's become stereotypical and for good reason. The immigrant from Mexico comes to the U.S. and works on a farm for 1/2 of what an American would IF you could find an American to work in the fields. Farmers in the midwest are getting their butts kicked and you end up paying for it at the grocery store. That's a reality check. So is the "illegal" nanny taking care of three kids so the American woman can work, pay her bills…. you get the idea. Let people come, let them pay taxes. Want to be a tough guy? Let the illegal pay higher  taxes for awhile. Then give them carrots to let them become citizens.
Question for all: If you had children that you actually loved and you were raising them in an impoverished country, would you not take the chance to get them FED ANYWHERE? Geezuz.
The vast majority of American's do not work. Work begets work. Productivity begets productivity. Productivity increases tax base. I want to pay my share, but not the share of 7 other people.
Finally, you want the world to respect you as a human and the country you live in as honorable and trying to do the right thing. The only time it's right to take a child from his parents is when they are abusing him.
We need a wall as badly as we need TSA at the airport as badly as we need a department of homeland security and as badly as we need FEMA and almost every other government agency sucking it's citizens dry.
"Kev, illegal means illegal." My response: Excellent. Teach your kids that and that won't live at home when they are 25 or 30 years old. They will learn responsibility.  In almost every family in the U.S., at least one person is guilty of far greater crimes than working off the books. Think of all the software, art, music, that is illegally downloaded. Think about the books that are right there on line waiting to be stolen. Think about the artists who don't get paid a penny for their work, their American dream. The illegal worker comes and works. Even off the books they put money in an economy. Meanwhile the average U.S. household sucks tens of thousands of dollars per year in stolen material. "Downloading" is such a cute word. Typically it simply means stolen. Fix that problem that is killing GDP (and families by the millions) first then worry about the woman who made it to the U.S. to take care of some American's single Mom's kids…
Governments and family need to look at values again. It's time.
Kev, I saw you in Warsaw. Your video on the 42 Laws of Persuasion is  awesome! How do you determine what a law is vs. a tactic or strategy. How could there be 42 laws when there were only 9 when you started?
A law is a predictable, reliable, measurable action that causes a behavioral result across culture and countries. There is no behavior that always comes from the stimulus but you can predict the likely behavior from a stimulus. When this is in play, you have a law. A law is a small chunk of influence. The Law of Psychological Distance is predictable, verifiable and is effective across cultures but it is not a tactic or strategy.
A tactic is part of a larger strategy to accomplish an end result. In influence a tactic could be an attempt at disarming disruption, reducing resistance through a specific technique. It's not a law. It's not going to be effective 80% of the time. But it will be valuable to the strategy in place, 1/4 – 3/4 of the time. The Post It Note is a great tactical tool.
A strategy is a complete game plan. Large strategies are often made up of smaller strategies. Strategies use plenty of Laws of Persuasion and all kinds of tactics.
Persuasion and consumer research has expanded. I've simply found about 60 laws that seem to run most contexts of influence. 42 is where I was at in July when I created your video. The downside is it's not the 10 Commandments any longer. Now we can successfully influence in almost any situation you can imagine.
Q. Hey Kev, why do you still use completely text emails? How about a little color to spice things up a bit?!
A. We'll see. I really like my audience. Smart, savvy and on average they aren't too concerned about what something looks like but how much of an impact it will have on their life. Obviously delivery of a package means you can control for how it's delivered and what the package looks like. The question is does it matter? I'm sure I'll decide to test this at some point.
Q. Kevin, every time I see your Facebook it seems like you're in Poland. What is the attraction to the country?
A. This year it seemed like that to me as well. But my total time in the country was really only a month.  Those in Polska are very smart welcoming people with a keen interest in influence, persuasion and nonverbal communication. My audiences want to be better communicators and people of influence.
Very growth oriented thinking among certain groups. Beautiful women. (You asked.) It's nice to work with people who want to do something special with their lives. I see this every time I go there.
Q. Kevin, at your presentation you said that people lie an average of 3 times every 15 minutes. You said women more often tell lies to stop from hurting another person and men to make themselves look better. This means someone is lying 12 times an hour. Is that really possible?
A. Yep. That's the deal. Never forget it.
Dear Kevin, In your Body Language Course you give hundreds of
tips of which you break two of them yourself. Can you explain
why you have a beard when "facial hair can reduce sales," and
"avoid pointing (your index finger) at all costs.
Great questions. First the facial hair. There is a ton of data
that shows men with more facial hair make fewer sales, less money
and are less persuasive. So the tip doesn't change. I have
experimented with numerous ways to have my hair cut and tested
out the rugged look, the clean shaven look, the goatee with
shorter beard, you name it.
My bite is off by about 1/4 of an inch and has been since
college. Surgery to correct the bite would be a gamble
so I decided to see if I could even get away with looking
ok with a goatee or an unshaven look without growing a
full beard. These strategies both cause the facial structure
to appear more symmetrical. A symmetrical face and especially
the jaw, translates to better everything. Facial hair obviously
doesn't correct the bite but it makes it very difficult to see.
There's that secret!
Note: If I were doing direct sales, I'd be instantly clean shaven
with no facial hair at all.
Pointing! This is another gesture that is packed with emotional
impact. As a rule pointing can be deadly to communication.
However, when I'm in front of the audience, I might see someone
I recognize (or know) and simply point at them saying something,
like "that guy right there? One of the smartest/best/etc.
people in the world. In a case like this the pendulum sways the
other direction to strong positive.
But, because most people point at people and the content and
context are negative, they often are perceived by the person
across from them as critical, contemptuous and less believable.
Therefore the rule stands. In 85% of situations, the pointed
finger does you no good and possibly a lot of harm.
Q.  Kevin, why do you dislike the smart phone so much? I see you
in Warsaw last month. I also see your android! Can you explain?
Phones are a disaster. Most people are literally addicted to
their phone. They also kill business deals at increasing
rates. And what happens?
a) People find it very difficult to concenrate the closer their
phone is to them.
b) They often can't think as clearly, creatively or with
presence because of the phone's proximity.
c) When the phone is out of site, it's still not out of mind
because someone else's phone buzzing is an instant trigger to
all the thoughts and feelings that you don't want the person
experiencing in a conversation.
d) Smart phone use is correlated to depression, anxiety, higher
levels of stress, lower income, increased narcissim, broken poor
work performance. I could go on.
My phone is in my pocket (always off) or ideally in some woman's purse
where I could never find it. I don't like the phone. I don't
answer it. I don't return calls. I don't like texting. I prefer
not to message in 98% of life situations. I have no curiosity as to
who is calling. My greatest use for my phone is checking on
email to see if I need to get back to a client or deal with
critical family issues which there have been a couple of major
problems this year. There is one invaluable use of the phone
and that is google maps and anything related to how to get
from here to there. In that situation the phone has saved
hours of life.
That said, When I go to my phone it means
I'm working on something I can't control and aside from music,
it's not valuable to me on most days of the year.
Finally, when I was in Warszawa, I used the phone to demonstrate
the many ways it is a distraction and how to solve the many sales
issues that arise when a prospect has a phone on the desk nearby.