(Part One)
Take heed, this article is not about the sleeping housing market or jittery stock markets of the world! This is only about your life, your situation, and your future…all of which could be amazing with a few right turns of the key.
First, the News…The Context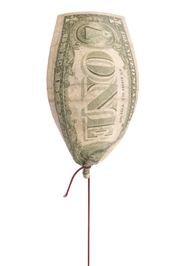 You could be in the process of going broke….and no… it's not just that the stock market has been beaten up and that the values of homes have been decimated. You could easily make it through that, if that was all there was. Those two things only hurt.
In this article and in Part Two next week, I'll walk you through how to solve the problem for YOU. I can't fix the world, I can show you how to fix your own situation….
Let's jump right in to the CRACKS in the FOUNDATION POINT #1
The biggest Crack in the Foundation is a simple understanding of what you see in front of you.
Crack in the Foundation #1 – Most people don't quite get what inflation (or deflation) is and how it is soooooo important to everything they think they will have; and then sadly, ultimately discover that they will never end up with an "it" or anything else in their life.
Today, I prefer not to discuss deflation which is pretty complicated. I'll hold that for next week and stick with inflation and YOUR LIFE.
Check this out first, then I'll show you a three-sentence definition of the two kinds of inflation….so you know forever what they are and what they mean to you.
One of the fascinating pieces of replicated research is the revelation that people would prefer to have a 4% raise when there is inflation of 9% vs. a 1% cut in pay when inflation is zero.
Of all of the research I read every week, this sticks out as one of the big symptoms of understanding why people fail and why they have almost no chance to ever escape their current financial situation.
It sounds cooler to tell the wife you got a 4% raise than that you "took a 1% cut in pay."
Ego.
Ego is always bigger than math. Even in hypothetical choice situations. That's scary and that needs to be fixed. Again, we can't fix the world, but you can easily understand that if you were given only the two choices, it's a lot better to lose only 1% (0-1) of your income next year vs. losing 5% (4-9)!
Simple enough?
Let's take a quick 30-second look at some boring old numbers that are part of the reason your friends go broke. They don't understand The Foundation.
Do this: Rearrange the following choices so you know which would best for you and your family if they were your only choices.
This assumes you have a hamster wheel job where you get a "raise" each year, instead of running your own show where you obviously control your own paycheck.
Inflation can mean that there is a rise in the numbers of pieces of paper called money that are then used to chase products and services. Typically, this causes prices of "stuff" to go up (but not always) and prices going up is a kind of inflation, too.
OK, let's check out a few hypothetical one-year scenarios real quick….
A. You get a cut in pay by 1% while inflation is -2%.

B. You get no raise and there is 0% inflation.

C. Inflation is 2% and you get a 1% raise.

D. Inflation is 4.5% and you get a 3% raise.

E. Inflation is 9% and you get a 7% raise.
Let's say in each of these situations, you did the same job, same performance. Everything is equal except what you received as far as a raise (or not), and what the real rate of inflation in your life was for the year.
Which is what you prefer? Where do you feel you got the shaft?
A. You made money! You ended up with more than you had the previous year. Inflation was down. WINNER!

B. No inflation, no increase. You did your job you got paid. Not as good as A, but not terrible.

C. You got slapped in the face. You took a pay cut of 1%

D. You got slapped in the face twice. You took a pay cut of 1.5%

E. You got slapped in the face hard. You took a pay cut of 2%
But, doesn't it feel better…and sound better – to say, "Hey I got a 7% raise…" than it does, "I got a zero percent raise."
The fact is that in all cases except the first, you did not make money. In "A" above, it looks like you took a cut in pay, but you actually made money in real life. Your employer was nice…you worked hard…something good happened.
Simple… right?
Now you know why you seem to be getting a "pay raise" but you really aren't. Simple enough.
Here's the real deal: You will always be given a raise that is about the same as inflation. If you're doing the same job you did last year, it wouldn't make any sense to give you a raise more than inflation.
OK, that's the first Crack in the Foundation that matters a lot to your wallet in the next year: Get ego out of the way of reality.
You probably work and produce the same amount of income for YOU every year. This is the #1 challenge you have.
You really need to be working for 2-3-4 TIMES what you earned last year. If that goes on for long, you have no idea how difficult life will be in just a few short years.
Let's look at the second and third cracks and solve them.
Crack in the Foundation #2 – You believe that your 401K/IRA, etc. is important to your retirement. Unfortunately this is rarely true. Your 401 K/IRA is a very important RAINY DAY FUND.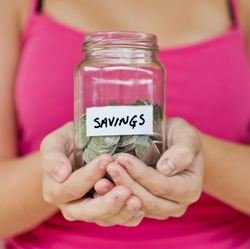 You can't do this Life Test today but over the next few weeks, just ask friends or relatives you have that are over 60 years old, "If it takes $40,000 per year to live before taxes, and you have to pay taxes on your 401K and IRA's, how long could you survive without social security?"
If you succeed in finding TWO of 10 people who don't live in the same household that have $120,000 stashed in their retirement accounts…you will have defied the odds. Congratulations. You have TWO friends who can live THREE years. Excellent…until the third year…or not at all if it's the other friends.
Most people don't realize that they really do need $1,000,000 stashed to live 20 years at $50,000 per year; and that million bucks is 100% taxable by Uncle Barak.
But wait, does that mean that having a 401K or an IRA is a BAD THING?
Certainly not. Having stashed a few bucks away is a very good thing indeed. BUT…People have this funny brainwashing problem going on that "compound interest" "over time" will make them rich.
It won't.
It can't.
Anyone who tells you compounding will make YOU rich is suffering from a simple mathematical delusion. They get the concept of compounding, but they are compounding at the incorrect percentage rate. Let's say that $20,000 was put into a magical investment for you that guaranteed 7% per year over 20 years. How much would you have at the end of the 20 years in your company 401K, assuming they didn't skim from or straight out steal your money?
Well, you know about The Rule of 72 better than I do. Take 72 divide it by 7(%) and you end up "doubling your money" in 10.1 years. So you QUADRUPLE your money in 20 years! WOW.
That SOUNDS SO COOL!
1 dollar turns into 2 and 2 turns into 4. Sounds cool in theory…
Except that isn't real and it can't happen.
Nope, you see there are three things that you don't know about…at minimum that caused that to not happen. (There's one devastating bonus disaster too…but I'll come to that in a minute)
The Rule of 72 is REAL BUT IT IS ALSO A MATHEMATICAL DELUSION.
Here's what was missed…
Inflation. Let's say inflation was 3% per year just for argument sake. I know it's not. JUST PRETEND.

Fees of the company running the 401K. Let's call it 1%. It's often more, but PRETEND it's 1%.

Fees of the mutual funds the company running the 401K is putting the money in, including the sales commissions paid to the company from the mutual fund companies? 2% and often waaaaaay more. BUT PRETEND it's only 2%. …and let's also pretend there are no sales charges for the funds…another stretch but work with me….

and the most painful of all?

These fees are all annual….not one time shots.
GULP.
Now, do NOT get me wrong. People DESERVE to get paid to take GOOD CARE of your money.
Companies that are steadfast, loyal and true, DESERVE to be paid to invest your money.
If people take GOOD CARE of your money, they deserve to be paid. Agreed? I LOVE FINANCIAL PLANNERS. THEY ARE THE NUMBER ONE READERS OF Coffee with Kevin Hogan. I respect…the very good ones.
Obviously, most financial planners are like most doctors or teachers or dog catchers or motivational speakers.
They are….average.
Now, I could show you the real numbers as to how this completely breaks down, but it gets a bit disheartening.
The fact is if you put your $20,000 in and then strip out all the fees and inflation, you end up with nothing at a "7% guaranteed return." (Really, you end up with A LOT less, but all that for later.)
Nothing. Zip. Nada.
3% inflation + 1% fees + 2% management fees = 6% lost which offsets 7% gained.
And NOW YOU MUST PAY TAXES ON THE $20,000! These are just pretend numbers. I'm telling you that. Did your planner?
The next crack on this side of the foundation is that 7% is high. Way high.
No one can guarantee you 7% per year. (They can, but they will go to jail and their company will go bankrupt like so many pension funds and 401K "plans" do…Your money will go POOF.)
Real life?
I'm going to speculate that the market, (The DOW) will be at 10,000 by the end of the week.
So the DOW "mutual fund" ends the week at 10,000.
Using the numbers we just ran through, what would the market have had to have been 20 years ago to make 10,000 dead even? No gain. Not losing money…not gaining money.
Take the 10,000 and divide by 4. (Quadruple remember?)
Right.
2500 in October of 1990 would make 10,000 on the DOW dead even 20 years later.
Simple so far?
2500 on the Dow in 1990, plus inflation, plus mutual fund fees, plus corporate planner fees, plus 20 years = 10,000.
And that's exactly where it was!
So in a sense the market did "return" 7% per year!
TWENTY years ago, you stuck ALL of your retirement money in the DOW, the safest of all the stock investments, and you end up 20 years later with the same purchasing power as that day 20 years ago.
You are sitting pretty with $80,000 (plus any dividends!) in 2010 and feeling….well…that's two years of life…and now you have to pay taxes on that $80,000.
Taxes will strip away about 1/3 to 55% of that, depending on where you live.
Let's say you earn no other money from anything in retirement. So you only pay taxes on $40,000 for two years which is about 28%. You still end up living for two years with about $30,000 for each year.
Then, whether you are going to have to use…social security? Well that's for another day. I guess it's possible. My step dad gets $900 per month from Social Security. That's living pretty high on the hog…
The fact that becomes clear in this Crack in the Foundation (#2) is that:
Everything you BELIEVED about investing turned out to be wrong.
This was the most painful "I was wrong" in my life. I quoted compounding and taught that back in the 90's and I "believed" it like I believed religion because MATH is MATH except when you forget to factor in INFLATION and TAXES and the STABILITY of the CURRENCY and MARKET CRASHES.
I was wrong. I did the math PROBLEM…I just skipped the next FIVE PROBLEMS on the other side of the paper. I was wrong. I've said it a million times. I'll say it a million more. It's humbling.
In fact, it's not just you and me, it's Corporate America, too. They started promising workers "pensions." A pension is free money that is given to someone in return for doing nothing. The idea is that the company will stash money in investments that will return 10-12% per year.
And I tell you what…if anyone could do THAT you could get wealthy….but it isn't real. And that's why pension plans have lost all their employees/client's money.
For whatever reason, seemingly smart people were caught off guard and shocked that they had been lied to for decades….the market doesn't return 10% per year.
Crack in the Foundation 3 – Your friends that are not broke will be broke when they retire because they accepted Incomplete Information and because they didn't plan on having to pay HUGE taxes on your 401 K/IRA/etc.
You were sold on the "tax advantages" or "deferred taxes" of your "investment" with the theme being that you'd be in a "lower tax bracket when you retire".
If you are in a lower tax bracket when you retire, you will be living a pretty horrible life…because "tax brackets" will double in the next 7-10 years.
OK…so your 401K is really a "rainy day fund" and you know what, that's how 401K's are traditionally used, and that is a GOOD THING.
Inflation kills you.
Fees stomp on you.
Taxes kick you when you are done being stomped on.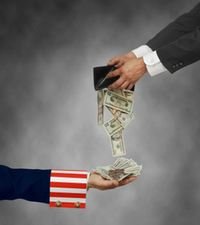 Unfortunately, that last piece, that absolute crushing blow…no one ever told you that you'd get taxed on that money, did they?
So even in a BLISTERING HOT bull market that never ends, you can't really end up with more "purchasing power" (inflated money) than you started. At least not if you are an employee earning $120,000 or less per year.
Let's be clear.
You can hope…you can aspire to get your money back that you put in your Rainy Day 401K Fund. I have a 401K just like you do. But it is a rainy day fund that when it's used will be taxed at 33 + 10 + 9.3 = 52.3%. The government will likely "secure" all 401K's "safely" into the Social Security Fund long before I retire…
You can't hope to actually make money putting it into SOMEONE ELSE's BUSINESS. You won't.
Before we go on, I want you to take one last look at the math with different inputs. It's simple.
Let's say you were making a whopping GUARANTEED 10% per year on your investment….You invested the 20,000 in this mega-magic-fund and 21.6 years later, you have 120,000 before factoring out inflation and fees. Pull out the inflation and fees and you are left with about $80,000 of buying power. Take only 1/3 of that out for taxes, and you have $50,000 left.
No wealth here and you had a best-case scenario.
And just in case you're curious: At no point in stock market history could you have invested money for some long-term period and ended up with a 10% average annual return or better ending today. Never.
So WHY do I think you should consider maxing out your 401K?
Well IF the company you work for, if the company who invests for your company, and IF the mutual funds THEY invest in…all three of them – are 100% saintly and trustworthy and you trust them with your life, you will end up with the same purchasing power at a guaranteed rate of return of 7% per year….less taxes…or about 2/3 of what you started with 20 years ago.
And that's my reason?
Yep.
That's my reason.
Now, if you don't trust your company, your country, the company managing retirement at your company you work for, the market in general….then there are other avenues….
Face it…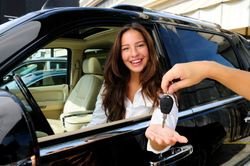 Most people would go buy a car or a ring or a TV.
Value in 20 years?
Zero.
Value of your 401K in 20 years?
2/3 of what you start with normally, break-even in a blistering hot market.
Better than zero.
But…the fact is that after expenses and fees and inflation AND a MASSIVE WITHDRAWAL TAX, it's all pretty meaningless as a tool to BUILD WEALTH.
It's an OK RAINY DAY FUND, though.
And part of building wealth requires a rainy day fund!
But, that isn't going to take care of you for 3, 5, 10, 20, or 30 years if you retire at 65 or 70.
Let's look at the next crack…
The last 18 years….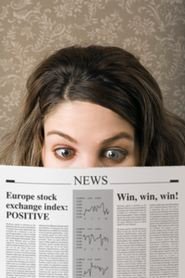 Flip through the newspapers and you'll find some numbers. I did this one day, and you'll notice that they have changed since I wrote them down.
I picked the big indexes of the countries that matter most, so you can get a feel of what happens over 18 years in different countries. (The S&P, The Footsie, Hang Seng, Nikkei)
I have a LONG time horizon in thinking about life. Most people think in terms of hours or weeks. I think in terms of 5-10 years for stuff. But 18 years is long even for me. Here is what I found out….
 
                    1990      2000      2008

The USA         350          1450        910    
Great Britain   2300         6300        4300    
Japan           38,000       20,000      9,000    
China           2750         17,000      15,000    
 
USA: After inflation and fees, you have MUCH less than invested.

Great Britain: After inflation and fees, you have WAY less than you invested.

Japan: After inflation and fees, you have 20% LEFT of what was invested.

China: YOU MADE MONEY.
Now, in case you are curious….to give you an idea about U.S. Interest rates during each of these years (which will help reflect inflation for you)
Here they are:
1990      8.4%
2000      6.0%
2008      3.8%
 
At least that is what the government tells us.
OK, everyone who had all their money in China in 1990 – you guys did good, you actually made about 50% on your money, give or take. Everyone else got their butt whipped.
Now, because I do want my financial planner friends to still send me Christmas cards, understand you SHOULD have a 401K. But you have to pick the company that is running the 401K, the company you work for, and the funds they are investing in…you have to pick them like your best friends, because if anything falls apart at any point, you don't get your money back in the crises that are happening now.
ONCE you have picked the company you work for, the company you have running the 401K (actually your company will pick this company and you will check them out) and the mutual funds, THEN you are prepared to "invest" for a RAINY DAY FUND.
KEYPOINT: The down and dumb is that you can't save your way to wealth on a "normal" salary of, say, less than 100,000 per year USD. It doesn't work.
Not for you or me or anyone.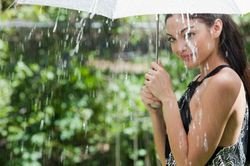 YOU SAVE YOUR WAY TO HAVING A RAINY DAY FUND and YOU NEED a RAINY DAY FUND.
The timing of this article is crucial.
It makes no difference whether we are in times where the stock market is in a bull market or whether it is getting crushed.
You can't save your way to wealth using a salary at a company as a base. Ain't gonna work.
You can save your way to a rainy day fund that will buy you 1-2-3 years of life when you become disabled or some disaster happens in the family.
PLEASE use the 401K plans IF your company, the management company and the funds in the portfolio are sound.
Otherwise, go work somewhere else.
You can't save it, you can't get raises to get you wealthy. What the heck CAN you do? Is there anything that a person can do to build wealth in the coming decade?
I'll show you in Part Two!
---
Attend an online e-course with Kevin Hogan!
Learn about Kevin Hogan's Comprehensive Wealth Accumulation E-Course
Details:
About the Wealth Accumulation E-course
Apply Now: