Tons of people have written the last few months not only asking about the safety of their jobs, their family's jobs, the future of the United States economy/in general and maybe most importantly…
"OK, you were right; now what do we do?"
Now before we begin, do not take anything you read here as financial advice. It's not. I don't give financial advice. I'm simply a Futurist and a reporter on what's happening.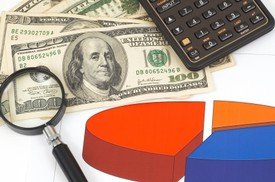 If you have been reading Coffee for several years, you know I reported that four years ago it became obvious that gold, gold stocks, oil stocks and emerging markets would flourish. (And they did.)
If you invested, you either got rich or made a lot of money while everyone else out there lost money.
I also noted that the one long-term best way to build wealth was to develop your own small business that would include very, very low overhead that wasn't an MLM.
Result of the first. Doubled and tripled money plus.
Result of the second. All depends on the person.
No rocket science involved.
But today…are things different?
Emerging Markets seemed to have peaked around Christmas. Gold is off it's all time highs and seems to not want to go back up over $1000 per ounce again…And oil stocks, well oil stocks have made us a ton of money, but they are quite high now and oil prices might have topped.
Even though the price of oil has risen a lot, the major corporations' share prices have not exploded this year.
(And yes, I did repetitively say the dollar would get killed but I never technically invested in a basket of other currencies, so that was just babble…no money backing up the words.)
So the logical question is: What next?
It really doesn't matter what is going to make us money this year.
Rule 1: Don't fall in love with yesterday's girl. Make the new girl earn her way.
(Just because an investment kicked butt for three years doesn't mean it will continue to do so…nor does it mean it will fall.)
Rule 2: Get rid of bias and prejudice.
(i.e. don't go with your "feelings").
So, a quick look around the U.S. and around the world.
Gas/Oil
Here in the U.S., gas prices are at about $4 per gallon as I write this. Americans are now freaking out that they will never be able to drive like hogs again and they are probably right. Gas prices are still cheap compared to say what you guys in England pay ($8-$9+ per gallon) but they are up enough here that Americans can't just go consume, consume, consume anymore without going broke.
Autos
So, makers of SUV's are going to pretty much stop making these high profit puppies. Thousands will lose jobs in the auto industry. You'd think it would be made up by people buying small cars but that isn't how life works. People don't have the money to buy small cars at this time. They're still paying off what they owe on the SUV. They'd "trade it in" but what dealer is going to give a consumer anything for an SUV? Yup, no one. People are stuck with their gas guzzlers.
So, auto industry: Not looking good.
Gas station owners?
They are in deep doo doo.
The rising price of gas couldn't have come at a worse time. The average American is ….an idiot. They think gas station owners are getting rich. That's because the average American isn't in business and doesn't get how business works.
Gas station owners are getting killed because people in some parts of the country have started to DRIVE LESS and the owners have been forced to keep profits down to keep pump prices as low as possible.
You'll start to see stations go out of business in the next year or two unless stuff changes real soon (it's not likely to change for the better…)
What about the housing crisis?
Housing:
Foreclosures are a boon for first time home buyers just out of college and in their first big job. Young families are getting nice inexpensive houses for a song.
But everyone else is getting creamed.
$300,000 house two years ago? It's less than $250,000 or less this year. And in America, the land of the free and the home of the dumb where people buy things with no money down (dumb, dumb, dumb) and often with interest free loans, (really, really stupid) …well, they are getting ready to move to apartments. Their adjustable rate mortgages are going up and they are losing money on their purchase.
People listen to other idiots who scam people into believing that, "Houses always go up."
Kevin says, "But look at what happened to Japan in the 80's."
People write and say, "we aren't Japan."
I reply, "No them there guys is waaaaaaaaaaaaay smarter than we is…"
(And that is the fact. Asians in America earn about 1/3 more than your average guy on the street, her kids get better grades and their IQ scores run about 10% higher than "normal," oh, and as a group Asians live longer than average America. Slice it however you want, with whatever explanation. Pay attention to this group of people.)
So…people who did stupid stuff now pay the price of returning to humbler lifestyles…without credit to be able to buy a new house or a new car or ….anything.
Stupid is as stupid does.
Unfortunately, that means housing at almost every level is going to take hits. Exceptions? There are always exceptions.
There just aren't enough to make a difference.
Houses today in the U.S. are probably worth 10% more than they will be this time next year. I'd make a prediction but the fact is that I just don't know. 10% seems about right…and I truly hopes it's right because it could be a lot worse….it was this last year. I figured a 10% drop and it turned out to be 14.4%.
There is ONE possibility that could turn housing prices "positive," but it has nothing to do with their values going up….later.
Nope. Housing is going to take some more hits. Places like Vegas, Arizona, California have hopefully seen the worst of all this and things might moderate there…might.
Hope is a strategy that resembles 'The Secret', which is the reason (that type of thinking) we have this disaster in the first place.
Just imagine it…believe and you can receive it.
Damn…forgot there are payments involved. Tiny detail.
Result of 'The Secret'?
Repossession and Foreclosure.
So, yeah, houses are going down in value and down impressively.
And that is way bad.
People go bankrupt and you might think,"serves 'em right," and it probably does BUT that means that a lot of banks won't get their money that they loaned, which means that people who are actually paying their bills (people like you) will have to pay higher interest rates to the very people who scam the system with bankruptcy.
Lovely….
How Will Inflation Impact the Future?
Higher interest rates tend to signify inflation. (Printing more pieces of paper and putting them into "circulation" and calling them "money.")
And my best guess on inflation is that we are about 10% higher this year than last year. The government reports inflation way lower than the Hogan Estimate, but the government lies about a lot of stuff.
Anyone really want me to believe price inflation is only 4% more than last year? Price of gas alone….then price of food….yeah you get it. I look at my bills. You look at yours. First person to come up with something less than 5% drop me a note. The government can "report" anything they like. They read 'The Secret', too…
Problem is, higher prices SHOULD mean higher wages. (Paying a lot of money for stuff is usually a very good thing because it means that employees are getting paid fat salaries to buy big cars with….but not this time.)
Higher prices are going straight to the cost of the commodities. (Rice, oil, etc.) The supply demand thing is heavy on demand and too low on supply.
People are earning less money this year than they did last, and the year before…..
But "WAIT" you say, what about the "Great Tax Rebate Scam"….you know where the government sent out $150 billion dollars of new pieces of paper to a bunch of people, including a lot who don't pay taxes (!) so they could go buy stuff….
Did you really think that would work?
Why?
How COULD IT?
Let's see the Dow was about 12,500 when that got approved and today, the Dow is about ….12,300.
Good job D.C….
You can't just print paper for "stimulus" purposes. It's simply bringing the impending economic suicide closer, faster.
No, 150 Billion is NOTHING when you have a 9 TRILLION dollar debt. Now it's 9.15 trillion. See how that works? Yawn.
They make it sound like the government is saving the day by printing pretend pieces of paper.
You can't spend your way out of 9… .15 TRILLION dollars of debt.
Idiots.
You can't even SAVE your way out of 9.15 trillion dollars of debt. You can't PRODUCE your way out of 9.15 trillion dollars of debt.
There are two and only two solutions.
Incredible inflation…printing a LOT of money TRILLIONS of dollars worth and handing it out like candy to kids so that you're paying the debts incurred with money that is bringing the Feds 50% or 100% interest instead of 4% or

You can go bankrupt.
What…. America bankrupt?
Now we come to the point of why it is so darn difficult to decide what to do with your money in 2008.
If inflation hits at the necessary rate 50-100-200%, everyone invested in CDs, banks, bonds is screwed. Their retirement and remainder of their life is shot. This means you because China and Japan have currently invested in your retirement, not you, your FICA meant nothing. The Japanese buying a TRILLION bucks of debt each year at 4% bought you and I a year of life. Those pieces of paper, in this scenario become closer to worthless.
The price of stocks should go "up" because those dollars aren't worth anything, so you could have a market that goes to heck and yet it could rise to spectacular and unprecedented highs.
Some people say, "yeah, but look at the stock market Kevin, it's even and look at all the bad stuff that's going on. High oil prices, commodities up, world is unsettled and disaster prone."
All those things are true…but has the stock market really stayed up? The numbers are similar to last year (and 10 years ago)….nothing has really budged but inflation has been real.
No things haven't collapsed but I wonder why that is the case….and how long the present course can continue…
That said, you can't just go "short the market" because you don't know if this solution of inflating higher and higher is the one that will ultimately transpire.
or
National Bankruptcy.
Sounds easy. Just don't pay the bills. Start over.
That works great in a vacuum as long as you realize that almost everyone's pensions have half of their money stashed in bonds and bills and not paying those IOU's mean you have zip, nada, nothing.
And of course, I'm told once you file bankruptcy, no one wants to loan you THEIR Pounds, Euro's, Kiwi, Zloty's, Rubles or Peso's….and we'll need to have a lot of those loans or we'll be looking more like Africa/Vietnam/Cambodia or maybe if we're lucky, Romania/Czech/etc…than we really want to…
Either way….90%+ of this country's citizen's lifestyles are about to change and rather soon.
You (the gov't) can't spend or save your way out of it.

You (the gov't) can inflate.

You (the gov't) can't do bankruptcy.

You (the gov't) must inflate.
And that is devastating.
OK, so let's spare ourselves thinking about the changes that will happen because that's just all depressing and I'm not in the mood.
Question is, long-term, what do I do with my money?
Answer 1) Have a small business that requires very small capital overhead. Something you can do from home. Something that costs very little to start and maintain. It's hard to argue against just about anyone having their own small business.
Answer 2) For awhile…the dollar might actually be a good place to have your money bet on vs. other currencies…but not the debt that backs the dollar. Bonds are bad. (I guess T-bills might be OK…for now)
How long is awhile? I don't know. I don't know how screwed up the rest of the world is in contrast to the United States. I know we are screwed up REALLY BAD. But the GDP in European countries (how much stuff Europeans produce) is pretty embarrassing, so while the American government is an embarrassment, the productivity of the EU is…well…not impressive…OK, it's terrible. Per capita, Europeans don't produce which doesn't give me a lot of hope for Europe or their economic future…at least not Western Europe.
So does that mean I start trading the dollar and going long, shorting the Euro, the yen…..
No. I'm not there.
So, how sure am I about all of this?
Some of it just…is fact.
In the United States:
Foreclosures and house pricing are down and they aren't going up any time soon… a fact of life. Median incomes being down again this year is just a fact of life.
The timeline is the hardest part to figure. As long as the guys who pump the oil do business in dollars, we will hang by the thread over the crevice. When that story ends….I think things change quickly.
So the answer is when the people who produce oil (Russia, Canada, Saudi Arabia, etc. etc. etc.) stop selling in dollars…then the dollar will tank again…
One thing I will bet on.
Interest rates will begin to go up, very very very soon.
Does that mean gold is a bad insurance policy?
Gold and Precious Metals
Not at all. Gold, platinum, diamonds, silver, rhodium, all that stuff is a logical insurance policy. I prefer the kind you can stash in a safety deposit box…not the kind that have pieces of paper that say you own the platinum….
But these markets could be erratic as we venture into uncharted territory. So, for as much money as I stashed for the kids in Gold in the last four years, I'll knock that in half later this year probably. (probably)
Emerging Markets
Emerging Markets? On the whole, I think we've seen the peak. I'll be cutting the kids college money in half in that area.
Oil Stocks
Oil stocks? I don't know if the oil companies will make more money or not. I do see that the price of oil itself will go up over the coming decade. Problem is it's tough to stick oil in the safety deposit boxes and people do stupid things when they start investing and trading commodities. Nevertheless, natural resources are a basic supply/demand equation. I'll invest over the next few years via dollar cost averaging into natural resources (like oil, natural gas, etc.).
China
China? They are growing and growing fast but they are experiencing HUGE inflation there and that means their markets will get screwed up this year. I've got a lot of the kids money in China but it's gonna have to get cut back.
What's it all mean?
CDs
I'm going to stash a lot of dollars in CDs. I bet that government will start RAISING interest rates, that loans will become very difficult to get and that the economy goes to heck and that might mean investing in the dollar against the world currencies…but a few other things have to click into place before I do that.
Small Business
This is probably a REAL good time to not LOSE money, and start that small Internet business.
Just because economic disaster happens (and they happen in every country cyclically over time) doesn't mean you can't build wealth. On the contrary. The savvy who are NOT INTERESTED in get rich quick schemes but are THINKING carefully, can do quite well in times of disaster. (When someone BUYS a stock, someone else has to SELL it to them.)
One thing is sure. The rest of the world won't stand for the dollar going down much longer. The government will have to allow interest rate policy to go up.
Bonds?
It's a crummy time to own bonds. You couldn't pay me to invest in the U.S. stock market right now, though dollar cost averaging into the big banks may not be a terrible idea. The government seems to like the banks and gets them out of trouble every time they do something stupid.
The US Dollar
Can the dollar really go up when it is worth next to nothing?
It can, but only because of inflation and what other countries already have bought…The Pacific Rim has about 5 trillion bucks of that 9 trillion coming to them. Think about that…Japan and China (and South Korea) have kept us afloat…the corks are being pulled now.
It's gonna be very interesting….
All the government has done lately is cost your kids money …about 10 years from now….you didn't think you or I paid for that did you? Nope. We are paying for stuff the government spent in the 1990's. The stuff being spent today will be paid for by your kids and their kids and they will be bankrupt (much like Brazil a few years ago….but of course we're different, we are NOT like Brazil…or Japan…yeah…right).
OK then. So that was a joke.
So the question remains….
What do you do with your money to make money now?
Be very, very careful with anything you personally don't control.
The U.S. market could go up…but it's very expensive and there is no reason it should go up.
Money? Grow your small business.
I've got about 25% of my money in the markets (not the Dow/SP500) right now, including gold/platinum/oil/emerging, and I'm not remotely interested in having more than that at significant risk.
Be careful, be patient, start working on that internet side business that might become your main business on any given Tuesday………



"Abundance Happens on Purpose." Kevin Hogan
Did you know there are 8,000,000 millionaires in the United States?
One in 11 of those millionaires inherited a significant sum, if not all of their money. 91% of all millionaires started with essentially nothing and yet became millionaires. The majority of those did so before they came to "retirement age." There are eight million rags-to-riches stories in the United States. How would you like to be the next one?

What makes up the mind of the millionaire? And what does it take to build wealth in these trying times?
With the Wealth Package we have put together for you, you're going to discover the answer and begin to immediately implement it in your life. There will be no philosophical guesswork, only facts about what mindset causes people to attract money into their lives. More importantly you are going to be able to easily adopt the beliefs, values, thoughts and attitudes of the most wealthy people on the planet while benefiting your family, friends and community. Learn what it takes to have the balanced life.
We have put a spectacular package together for you. This is an abundance of information, all geared toward building wealth. Learn the psychology behind money, and the factors of the Millionaire Mind. Learn about the Attraction Principle and being in control of your own freedom with a new mental imaging technology called Freedom Focus.