Covid- 19  The True Destructive Force that is Coming
By: Tristen Christopherson and Kevin Hogan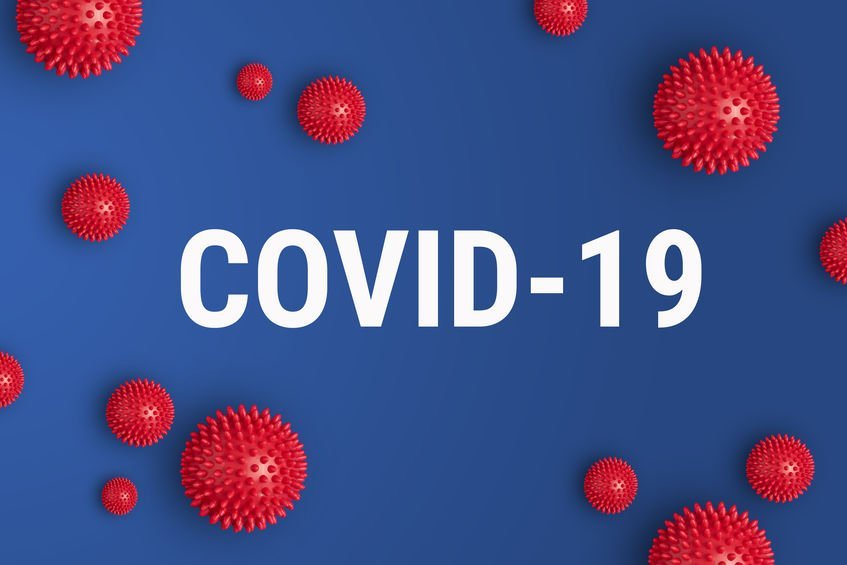 As a millennial, I see and feel the immense impact of the the information we are exposed to and the way our behaviors and thoughts change due to this exposure. In previous years, I have seen a vast majority of online users create, share, and comment on memes that have no stance of validity in their creation and/or visual statements. Being that this is the first situation of global mass viral spread that I am old enough to understand and analyze, I start to question whether the images and statements being shared are more infectious and symptomatic than the actual coronavirus itself. I had the opportunity to interview my business partner Kevin to expand on the concept of fear, what it does to us physically and mentally, and how this impacts us personally and professionally worldwide. Enjoy…    Tristen Christopherson

---
T.C.  There's so many posts online of people talking about how in every single store, all of the soap is bought out, but it will be around five people who were the ones that purchased ALL of the soap in the store, and probably surrounding stores too. On top of that, memes  are far more viral than the coronavirus itself at this moment, saying things like "for the people who bought 40 soap dispensers and didn't leave any left at Target – now there's none for anyone else. Defeats the purpose."You know, so people are freaking out and now they're reacting inappropriately because they're believing this garbage that they're constantly exposed to online.
K.H.  Yes, that's correct.
T.C. So why?
K.H.   FIRST. Let's note that we don't have any good mathematical data on the CV19. I was running projections based on current reports and nothing impressive comes up. The virus fizzles out after a half million people have gotten it. 25,000 worldwide die. It's all going to come down to how easily the hand off from person A to person B is. And then just what percentage of people are simply not going to be impacted. And thus we know absolutely nothing.   But I've seen projections from super forecasters that I've competed against that range from this being totally irrelevant to almost zombie apocalypse. All these people are super intelligent people that forecast well using different guesstimates of data projection.
BECAUSE of this absolute lack of data, it FEELS to me like a bizarre media game and it IS one big meme. The virus is real as are all strains of the flu. Lots of old people and a few babies are going to die on the planet, but it's still hard for me to wrap my mind around anyone's level of certainty as to some massive apocalyptic period, because my level of certainty on this is very low and I've pored through the numbers.
I was in Chile 5 days ago. I shopped twice this week in the U.S.. I've spoken to clients on Skype in Serbia. Same story everywhere. People are acting like they have data that supports a zombie apocalypse. Some stores: Certain products gone like bread, water, bleach, soap. Other stores, it's ALL gone.
And before you think I don't take stuff like this seriously, know that I own plenty of property outside Minnesota in preparation for the Zombie Apocalypse, because the chance of catastrophic behavior in the U.S. is greater than 1% in any given year. But I'm here at home talking with you and I see no viral reason to freak out, but my radar is up for people freaking out because of fear.
Here's what I THINK ABOUT: Someone walks into the store and says, "holy crap, there's scarcity here," and as soon as scarcity enters the picture, humans don't just get scared, they get desperate. And then people do stupid things.

The virus is NOT the story here we'll be talking about in a year. THE FEAR is (GOING TO BE) THE STORY.
T.C.  So why, when the principle of fear is applied, do we not as a society, or just people in general… why do we not go the extra mile and look for the actual facts and research a little bit instead of just believing the things that we see first?
K.H.  Well, yeah, because we always believe the first heard story. 
The very first story that you hear about something or someone is what you end up believing. So, if you're going to get a job, and somebody called your boss before you got their future boss and said, "Hey, this person's really good. He's really smart…" and all that kind of stuff.
That's the very first thing he hears about you. That's what you believe. What was the first thing you heard about the novel coronavirus?
The first thing you heard about the Coronavirus is that it was deadly, that people were dying, that millions were kept behind closed doors in China. What if we got this horrible Chinese virus? 
Ooh, that would be bad.
So now, all the fears are coming. It's not only Coronavirus, which is like a nickname for a virus traveling around the world now.. but what about the flu? You go to the doctor, you know you have the flu…
What is it? Well, it's actually influenza strain 1470-43112A7Q4, that's the strain of the flu. But you don't take that home and sit there and go, You know what? I've got 1470 -43112A7Q4 so I must…..
T.C.    If you are me, you do! So what does fear do to the immune system?
K.H.   Fear is a disaster because fear causes stress hormones to be released like cortisol and such, and that sucks because I mean, it keeps you alive; that should happen and it keeps you like kind of alert and all that and makes you run faster and work harder and do all those kind of things… but in short bursts.
Once it gets past an hour, half hour, now it makes you turn into a stupid person and it turns you into an unhealthy person. This is what starts to break down your immune system. Your immune system is a really pretty powerful thing. 
20% of people's immune systems are not impressive, but 80% of people do have a pretty remarkable immune system. As kids, little teeny babies when they're like six months old, they haven't gone through enough of life to build a strong immune system yet. They don't have enough experiences with all the emotions and all the germs of life. That's very impressive. They die. Easy.
Older people, when they hit 85 to 90, those people's immune systems were fine. They were just dandy fine, but they got older. And as they got older, their body starts to break down, the DNA inside of their body breaks down. It's just the way it goes. It'd be nice if it didn't. But it's not the way that it works, and older people's immune systems get compromised. Pretty simple. It doesn't take a lot to take down a lot of old people, all of that aside- usually old people don't die of the flu.
So a large number of people have a pretty good immune system, which means that most people, if they were allowed to get the flu, or even the coronavirus, they're going to be fine because of that. It's not going to be that big of a deal. But it doesn't mean that people won't die though, they will of course get the virus. 
T.C.  So in the aspect of fear, how should people continue on in business? Or start to reroute themselves?
K.H.   Yeah, you know, you do have a choice.
First of all, Howard Hughes lived to the ripe old age of 90 in Las Vegas in his hotel room. He was one of my heroes. He was eccentric but I liked him. He never went and talked to people. He kept himself away from all humans, and I found that rather attractive about him. But, it's also sort of like a lot of people don't want to live an antisocial. life So for the people who want to live the antisocial life, they get nervous, right? They get nervous and they get scared and so they go hang around with people. And then they cough, right? Just like the little one in our house coughed today a couple times. And so you could sit there and, the first thing you think of…
"Oh, he's got the coronavirus."
Now, six weeks ago, you hear your little two year old kid, grandson, son, (pick a relationship) and you hear him cough and you say  "now he's catching a cold probably."
They think, "oh darn, he's getting a cold. That sucks," right?
And so now the fear gets inside of the kid who doesn't even know he's sick. The kid is going to be fine. He's two. He's healthy. So who messes the kid up? The dad, the mom, they mess the kid up. They show terror and fear, "oh my god is everything going to be okay?" … and that of course, through simple mirror neurons, technology of the brain mirrors ego so the kid starts to feel the things that the mom or the dad feel. That's why the best thing to always do around the kid is go "it'll be fine."
Now, it's okay to later freak out after the kid goes to bed and go, "holy f**k, my kid's going to die". That's fine. It's all okay as long as you get over it by the next morning.
So you have to think what message do you want to stick in your kid? How do you how do you want to program the other person opposite you to behave differently? In hypnosis, we learned that 45 – 55% of all people that are going to experience the very strong placebo effect, we can tell that person damn near anything; their body, their brain, not their belief system though… their body will respond to it based on what their brain hears and interprets long before they think about it tomorrow at lunch.
T.C.   So for all of the small business owners and people like that… people are freaking out and now people aren't going to work. With programming other people to behave the way that you want them to, or how they think; is that how people should still be portraying business progression, with how things are going on social platform and things like that?
K.H. This IS THE STORY…. 
Jim, our UPS guy, he came over the other day. And he says, "you know, I've delivered three generators today, two generators here to one lady and another lady got three generators. I'm completely out of diapers at the Amazon facility and completely out of toilet paper, napkins and paper towels, cleaning products, bleach… it's all gone. They don't have any in the facility."
So those are the ways you handle business now. Instead of trying to do business in a coffee shop, crowded restaurant, Main Street, or if you're concerned about health issues, you don't have to join in, but you can simply say "if you're concerned about health issues, we deliver with people who actually wash their hands before they come to the house and understand the importance of hygiene at this time in my career. So you're safe eating with us", for example. This can be applied to any type of business. 
So you can actually absolutely appeal to people who are terrified and fear the fear mongering. And here's the secret: one of the things Jim said was, "you know, Kevin, I handle every single package within a 10 mile radius of your house. I not only pick them up at the facility where they were handled by 10 other people on the way to my facility, but I bring them to you and I pick up your stuff and I take it to other people. That's my job. Here I am just working".
And I said, "how many of your guys are sick?". He said,  "None."
There's not much to get sick from even though they handle it.  At this moment, detected and reported coronavirus is RARE.  Now there's hundreds that have the flu, and of course Jim is still healthy. Why is he healthy?
Because the chances of getting it by touching something are tiny. Only about maybe 1 in 100 people will get the flu from touching something this year, but they will get the flu in the next 10 years. One or two or three years, better chances. You know, but right now, especially when it's cold outside, try having a cold and getting the virus outside in Minnesota when it's 20 below zero. Let's see how that plays out.
That's fear. People are fear. So when he gave me his package, I just kissed it. I said, "Here's to the virus. Hopefully it's good for UPS. Everything will be fine. You guys are great".
He says "God, Kevin, if you get a chance to tell people to just calm down. Everything really is okay."
I said you'd have to convince me. But, you know, you and I are fine. You know, but we're not scared. So we're going to live, but the people who are terrified, their immune systems will die. And a chunk of those people will die. And it's real. It's very real.
T.C. So.. fear in the stock market…?
K.H.  Fear in the stock market. I was leaning toward staying in the market. A week ago Thursday, I was sitting in Santiago, Chile. I with Bianca and I said, "You know, I think I might pull out. But you know what, it's stupid because it's just people's fear".
She said, "You know, people are afraid of fear. Nobody knows anything about the stock market, even the people that are in the market."
And then it hit me hard. "You know what, I think I'm getting out of the market,", because that's a pretty good argument right there.
We're not afraid of what's real, we're afraid of what's imagined. And the fear of imagination now, when the world markets was worth say  $90 trillion, we had $90 trillion 10 days ago on this planet now we have $72 trillion. People think that one trillion is a lot of money, it's not, it's UNFATHOMABLE and it is underestimated greatly.
And in these panicky situations, gold SHOULD skyrocket. It dropped over a hundred bucks this week. That means simple market manipulation again.  When people manipulate markets you KNOW something is amiss… now what might that be???

Be prepared for dramatic swings.
T.C. So when you attach an identity to something it becomes more likely that people will be scared?
K.H.  Yes, that's beautifully said. When you attach an identity to something, if it's about fear, it becomes very scary. When I was a kid, I was in North Carolina, and we were at Myrtle Beach. There was a guy on the dock going into the ocean and he had a hammerhead shark that was about three feet long (one meter), and he had a knife in it's head.
My little brothers and I were there, I was 15 at the time, and I said, "wow, that is a massive thing". The guy looks up at me and he said, "that's the baby. The mama is bigger than you and those two other brothers of yours, stacked on top of each other all together".
I'm like, "you mean he's nine feet tall!?"
He says, "No, she's bigger than that. 15 feet". 
I thought, wow, 15 feet. I'm not going back in today.
Now here's the deal. The baby shark made it to the pier, but in consideration to the grand total including the number of people that are bitten by a shark in the Atlantic Ocean…. when it comes down to it: there's no reason to be afraid more of sharks than the fatality rate of drowning. Even more than that, it's much much more likely we'll get hit in a car accident on the way home. But of course – we're afraid of the one thing because it's really ugly looking at the shark with a knife in it's head.
T.C. Let that be the message that carries people through the week. Right.
K.H.  Hammerhead shark with the knife in its head, and there's the connection…in the fear…. and that's the coronavirus.
We saw it.
It has a name.
If you wouldn't have told me it was a shark, and instead said it was a fish… well who's afraid of fish?
Nobody's afraid of fish. They're just kinda gross and a little slimy when they go up to you and they kind of swim around you and end up touching against your legs. You get hundreds of fish they just slime they go up to you and they like literally grow all around you and yeah, it's kind of weird, right? Yeah, it's all kind of crazy.
But nobody's afraid of them because they just come and they go; they want you to feed them and you feed them and they come. And then all of a sudden hundreds come and they all feed them. They go eventually when you don't have anymore food, anything more to offer them. They leave when you don't provide something that gives them energy to grow. But the thing is, that his name is hammerhead shark?
If it was a "hammerhead seal," he'd go off, do his own thing and people wouldn't want to provide harm or even consider the weight of the entity in the concept of fear. Why are you hurting that little hammerhead seal? He's cute.
T.C.  So people need to turn their fears into fish and stop feeding the fish?
K.H.  I think if it was your grandfather, he'd just say "you know what, you're probably catching a cold".
99.99% of all people who cough today were thinking that they had the coronavirus, but they really just have the beginning of the cold. That's the other alternative right there. Those two things. That's the deal.
---
Decision Point: The Kevin Hogan E-Course