WHEN you ask someone to say "yes," is much more important than how you ask that person.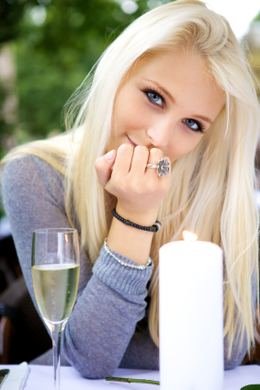 What day of the week matters more than you could guess.
What hour of the day you ask is condition critical.
What time of the month could make all the difference in the world.
Thus far, I've talked with you about the most subtle factors influence. Today I want to talk to you about another subtle but powerful Influence Factor.
For many years, I sold advertising.
Later, I also managed people who sold advertising. 8 – 12 appointments in person, per day.
For a few years after that I did fundraising for charities, also by appointment – asking business owners and managers for sponsorships and donations. Perhaps 10 appointments per day.
Interwoven in these experiences were a couple of stints as a telemarketing manager and a fundraising manager for a large national foundation.
The experience of one person is usually enough to set up experiments and do research to test what is learned from that person's experience. In other words, does the experience of Kevin Hogan generalize to other situations with different people involved? I never really knew until I took my experiences to companies where I would manage fundraising or sales "teams."
Through thousands of appointments for which I was religious in my bookkeeping, by choice for myself or company requirement for employees, I discovered many interesting revelations.
When matters more than how.
When selling advertising, two trends emerged that seemingly had nothing to do with me or the presentation I used. Meeting with owners and managers took place Monday through Friday.
I found that I sold almost half of all the advertising in a week I would sell on Monday. I also sold the highest percentage of my appointments kept on Monday. When I trained people, I would do everything in my power as a manager to get salespeople to see owners early in the week when possible. Work long 10-12 hour days if possible, early each week. These results were similar in both fundraising and in selling.
The second finding was strange.
For over 5 years, I sold the majority of my earlier morning appointments. Appointments right before lunch time tended to be not as impressive. My 2:00 appointments were exceptional and after that I sold a thin minority of prospects the balance of the day. I still can remember my Daytimer being asterisked heavily on the top of the day and relatively starless at the bottom of the day. 4:00, 5:00 and 6:00 appointments were terrible all week long.
When I was a phone room manager, we kept pinpoint accurate records of numbers of calls, sales made for the sales company and donations for the nonprofits. Hours were 3 – 9 pm for some organizations I worked with and 4 – 9 with others, and in all cases we were calling homeowners.
The afternoon appointments, we pondered, should do the best – as the homeowner would have fewer distractions. After dinner we figured would do worse. That was not the case selling coupon books. That was not the case selling people to visit a timeshare resort. That was not the case asking for donations or block workers.
In reality, in all cases, the *opposite* was the fact.
Across this spectrum we always found the same thing.
Best time of day for making money?
On a percentage basis, we did relatively poorly from 3 – 5 PM. This was true whether I was doing the calling, my star reps or the people we were hiring almost off the streets.
Going into our 20 minute break, which generally was around 5:30 PM for most companies, we may have made payroll. The dinner hour of 5:30 – 6:30 was typically decent in results; and then the rest of the evening we were brilliant.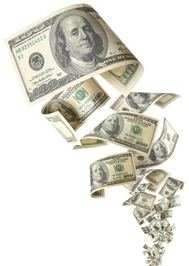 That 2 1/2 hours from 6:30 – 9:00 we sold (or raised money) more per person reached by phone than the first half of the evening by over 2:1.
In telemarketing, whether for charity or selling, or getting people to go to a timesharing event, statistical records were everything.
I remember at one resort, the owners were expected at dinner time. We had a crummy afternoon, which was no surprise. This one particular day which was around Christmas, they were blessedly late and as they arrived around 7:30, we were handing in slips like we were printing them from the Federal Reserve!
At the time, I wasn't able to fully explain these bizarre results.
It simply made no sense to me that from 7 – 9 you'd sell 2 or 3 times as many people answering the phone as you would from 3 – 5:30. For years, whether making my own calls or training this simply was the case.
And as with my personal appointments in advertising sales and face to face fundraising, once again, Monday and Tuesday in all businesses I worked for or managed, were far superior in dollars generated.
It took me two decades before I finally pieced together a prediction and then came across what I believe are the answers, in just the last few years.
Why Is This Happening?
The summation, then the reason – and how you can use this to your best advantage.
Over nonprofit and very for-profit, selling and fundraising, advertising, coupon books, timesharing – it was universally true that Monday and Tuesday are the highest for per capita sales and dollars generated.
Wednesday and Thursday were a waste of time. There were a few blips, like Friday night for telemarketing fundraising or for profit, was EXCELLENT.
There are other minor nuances I discovered and tracked that are exceptions, but, generally speaking you made money on Monday and Tuesday, you did OK Wednesday and Thursday. Friday was not so good except in the telemarketing niches where late Friday night was excellent on dollars per answered call, equaling only Monday results.
Early in the morning was typically far superior to late morning. After lunch was generally good but late afternoon was universally poor in person (and as mentioned above, on the phone as well).
Retrospectively I see three factors that wire into the results.
Each year that passed, my skills in getting to "yes," increased significantly. I remember many, many, many days when I would begin 5 – 0 or 6 – 0, wondering if I would run the table and hear "Yes," all day. That never happened when I had more than 8 appointments in a day. But many, many times I was perfect through the first 5 or 6 appointment of the day.
So why couldn't I get the last 3 -6 appointments to say "yes?" I don't ever remember having a perfect afternoon/evening. (Running the table of 5 or 6 appointments after lunch.)
It drove me nuts until I did research in Self Regulation Units where I figured out the first part of the "problem."
How do Self Regulation Units appear and disappear?
What Time Do Your Self Regulation Units Run Out Today?
You Can't Get What You Want…
Because…
…THIS Gets in the Way
I'm assuming you don't sell for a living, so I'm going to use a different context to let you see how this works.
Instead of putting you in my salesman role, simply ask yourself these two questions:
Why don't you get as much accomplished as you think you can?

Why won't that change until you make one or two tweaks in your life?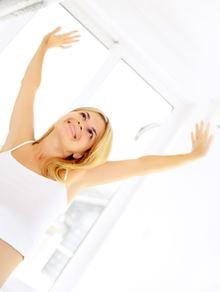 The Day Starts at "Full"
You and I generally begin our day with close to a "full tank" of Self Regulation "Units" (SRU's).
The SRU's allow you and I to control our behavior so that we can focus on and attain our desires.
Each time we exercise/utilize "Self Control," we use up SRU's. Yes, you only have so much Self Control you can use each day, and, yes, it is renewable, though not always to the full tank.
So, perhaps you wake up with 100 SRU's.
The kids are acting like idiots this morning and, instead of killing them, you decide to sustain your wrath and allow them to live. That cost you 5 regulation units.
You're down to 95.
The spouse said something incredibly stupid and you chose not to point out their temporary low IQ and social skills. That took 8 Self Regulation Units. Why? Because it took a LOT MORE restraint to not lay it on the line with someone over 21 than someone under 13.
Now it's almost time to head to the office, and you are down to 88 SRU's. 12 down and you haven't gotten out the door yet.
You've been reading some "Self Help" books lately and you really want to make some life changes. Lots of new goals and even a handy dandy time management planner.
Where Do You Find Real Self-Help?
Unfortunately, people don't know the myriad of reasons why they fail and the "self help" books often make it all sound so easy. In fact, people religiously can adhere to the prescriptions in the books and typically have absolutely nothing positive come for their efforts. And, certainly, that is typically true over the long term.
Life CAN BE a lot easier than it currently is, but only if you can understand what is really at work.
The concept of SRU's can be really crucial to success and failure. Most people who succeed have only a HINT as to WHY they "got lucky." Or worse, they mis-attribute the causes of success, and then you go modeling them and nothing works…
…you were down to 88.
A good night's sleep will reset you back to close to 100 tomorrow, but every time you have to exercise self restraint or intentionally control your behavior, you use up SRU's…today.
As soon as you use your daily supply, you are out.
How fast/slowly can 88 units run out? And THEN what happens?
The drive to work – you get cut off. (No units used up.)
It happens again, but this time, you choose not to have road rage and honk the horn and scream. (4 units used up.)
84.
You look at the doughnuts you bought at Dunkin Donuts. (No units used up) You could eat them (No units used up) You decide to be healthier and not eat them. (6 units out the door.)
78.
Going, Going, Gone?
Now you get to the office and throw the donuts into the trash on the way in (5 more units)
73.
You get to the desk and there is an envelope indicating you have to fire someone. (No self regulation units used up) You fire the person. (No self regulation units used up) You control and compose your Self…choosing carefully to NOT yell at YOUR boss who made you do the firing and you are disgusted with her request to the point where you could smack her a good one. (10 Self Regulation units used up)
63.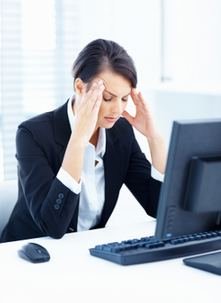 Customers call with complaints this morning and you stay cool under the gun several times before noon, not saying what you really think at any point…keeping your thoughts inside of your brain and out of your mouth. (19 units evaporate.)
Lunch comes and everyone is heading to the nice restaurant across the street. Drinks all around and you refuse the alcohol so you can keep your tongue and maintain control today. You see the fantastically tasty food options, refuse them all, opting for salad and an Iced Tea. (14 units used)
30.
Your co-workers rib you for your prudish choices and you choose not to return the volley(s). (4 units used up)
26.
You get back to work and open the mail on the desk. You see that the IRS has chosen to audit you (zero units used up). You have done nothing wrong, but they want $30,000 in extra taxes for some mumbo jumbo reason (still zero units used up). You are angry (still zero units used up). You throw the letter and all the mail against the wall. (zero) Your rage at this ongoing injustice grows and you choose not to call them and tell them to go jump and stay jumped. (12 units)
14.
You open the desk drawer and grab a stash of M and M's and munch away. (0 units used and in fact you get 2 bonus units returned!) An employee comes in whining that they need the rest of the day off to go take care of sick children at home. You roll your eyes, think of how unnecessary this is, but choose not to tell him off (6 units) and send him on his way.
10.
The rest of the day is engaged in open, straightforward debate over corporate policy. (Zero units used)
The drive home is uneventful.
You are exhausted and get home, and people expect you to cook. Instead of telling people to cook for themselves you decide to just let it slide and start cooking (5 units used)
5.
The spouse returns from their day and they are in a good mood (zero units) and it drives you nuts that their day was good and yours was bad (zero units) but you choose not to complain about your day or point out how wimpy their job is. (5 units used)
SRU Count? … When are you at your worst?
SRU Count….
0.
Everyone sits down for dinner and the kids start spouting off about how they are sick of their teachers and the new school rules relating to dress and behavior.
You cut like a knife into the conversation in a voice louder than is necessary:
"In the real world you'll be praying for days like that. BIG DEAL. Grow up! Now shut the he*.. up and pass the damn vegetables."
The place goes silent.
You are an obvious psychopath…mentally disturbed….deranged…and when you pull out the Self Help books or whatever…there are no more Self Regulation Units available for your behavior.
You eat like a horse, you down food that tastes good, you slam the door. You have no control of your behaviors. You simply do what you feel like doing and it actually "feels cathartic" to do so.
No one wants to talk to you and you don't care. You just want peace.
The idea of DOING anything other than watch a TV show is laughable. There will be no self improvement. You want to have a drink, "relax" and just let it all hang out.
Work on a part time business from home?! Not a chance. You've had it.
Tomorrow you will pick up the pieces.
But…until then it's popcorn and beer, baby.
Fixing the Problem
The Answer?
For today, know that one change will help enormously. The amount of SRU's you get every day is not absolutely fixed, but it is not easy to change the size of the gas tank on your car.
Therefore, for now, accomplish all the projects that will give you the future you want, FIRST each day. Because you will not have the juice to fight an empty gas tank for long.
That said, this doesn't mean you have to be a "day person" instead of a "night person." One great advantage of being a night owl is the ability to get stuff done BECAUSE no one else is around to email you, to ask you for favors, to go to the doctor, to interact. You get a chance to get things done without the distractions and disturbances of the day.
If the work you are doing at night is creative and fun, fascinating and exciting, it requires NO SRU's. But building a website, writing a program, unless fun, are best done at the crack of dawn or long before lunch!
Each sales call I had was an Interaction of TWO PEOPLE'S Self Regulation Units. Imagine me trying to sell the lady at the table in the scenario above. She'd have had my head on a platter.
You don't want to try to be persuasive when someone is LOW on Self Regulation Units. Two factors occur.
You are at your worst as far as presenting your "best self."
You are sitting opposite or on the phone with someone who is at her worst.
When is "No" Really NO?
With only a couple of exceptions as the day goes on, your Self Regulations are drained hour by hour and as they are lowered or when they are gone, so is your emotional intelligence. The answer, more often than not, will simply be "NO!"
You want to communicate with someone when they are HIGH in Self Regulation Units. The more units they have to deal with you and your presentation, suggestion or idea, the better chance you have of them hearing "yes."
Retrospectively, this fits years of sales and fundraising experience. It fits hundreds of thousands of tracked phone calls, fundraising presentations and sales requests by several hundred different people.
I mentioned anomalies. Late morning sales tended to be mediocre. Sales calls at my 2:00 slot selling advertising were very profitable. Friday nights for telemarketing for timesharing and coupon books was very profitable on a call answered basis.
Why?
Another thing to throw into the mix?
Roy Baumeister is a brilliant Research/Social Psychologist who has edited and written several books. His book Will Power is a gift and you should read it and buy a copy for everyone you know.
Baumeister may have the answers for a couple of the anomalies I've mentioned. In his book, he discusses the importance of blood glucose levels to Self Regulation.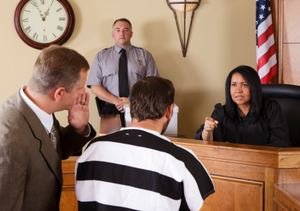 In one study, Baumeister reports on several judges who determine whether prisoners will be paroled. Baumeister tells us that those prisoners seeking parole in the morning were *much* more likely to be paroled than those who had their time in front of the judges in the afternoon.
Baumeister noted an exception. Judges tended to issue larger numbers of paroles after an afternoon break.
What was happening?
Baumeister, through various experiments, discovered that when blood sugar levels dropped, so did Self Regulation. When Blood sugar levels were high, so was Self Regulation.
And, as we have observed from my experiences in sales and fundraising, morning sales calls were far, far more likely to close than those in-person calls made in the afternoon.
The M & M Assist
Although Baumeister obviously discourages sugared drinks and M & M's, it appears that they are a significant aid in Self Regulation, as was discovered in his studies.
This would help explain why the afternoon calls in person and on the phone across several businesses were typically doing poorly, compared to other time slots.
After dinner, people's blood sugar levels were more in line with efficient Self Regulation.
You might be thinking, "But don't I want to see someone when their self discipline is low, so they are more likely to buy from me?"
There are SOME things that people buy and do that are more likely to occur when Self Regulation is low.
They are more likely to break their diet.
They are more likely to grab a cigarette.
They are more likely to throw caution to the wind.
But, in general, they are much more reactant and that means "NO!" to your wonderful products and services. They do not want to listen to you when they are out of SRU's. They want ice cream.
But this still doesn't explain why Monday was far and away the best sales day in the week for all businesses. It doesn't explain why Friday was the worst EXCEPT Friday night for telemarketing.
With the benefit of hindsight, a lot of research and mental modeling, I believe I have an answer.
People think in terms of time periods.
Hours
Days
Weeks
Months
Years
Decades
The "week" could just as easily be 10 days as opposed to the 7 established in the Bible. But aside from the Biblical edict of the week to rest on Saturday and work the other 6 days, there is no scientific reason to have a week be 7 days in length.
The month is a bit more understandable. The moon goes through it's cycle every four weeks making that a sort of natural marker of time. And the moon and it's cycle do matter as far as tides are concerned. There are physical changes in our environment because of the moon.
The year is easy enough. There are seasons at most latitudes on earth and that pretty much gives a life cycle to a number of life forms.
Time markers are both psychological and "real," in nature.
What day influences most?
In the United States, most people who work do so Monday through Friday. They "take the weekend off." The hours they work in the course of the day probably come close to 8 – 5, unless they are in retail, of course.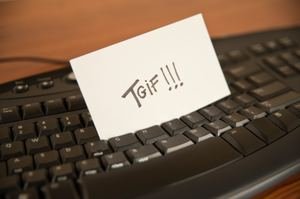 More people die on Monday morning than any other day in the week. People, like comic strip favorite Garfield, tend to "hate Mondays." They are more likely to take Monday off than any other day in the week.
But, their body is coming off of perhaps two days of rest. They have rejuvenated their Self Regulation Units back to 100. I believe that Monday morning, for most people, is the time when people are at their maximum number of Self Regulation Units in the course of a week.
I also believe this is true for the first day of a month.
For years, stock traders have known that if you buy the close of the last trading day of the month and sell the close of the first trading day of the month, you are going to make a lot of money over the long run.
Predict Simply Using Time
The point is that time frames are not only important, but because they are so cultural, we can predict how people will respond and when people will respond favorably to whatever it is you sell.
If you own a bar and want people to drink a lot, Monday Morning is when people have the most Self Regulation Units and Friday before lunch is probably the lowest level. If you own a bar, there is no point to being open Monday Morning.
I believe you wake up Monday Morning with (a hypothetical) 100 SRU's. I believe you wake up Tuesday with 95. I believe you wake up Wednesday with 90, Thursday with 80, Friday with 50. And I believe Friday at about 5 PM, your SRU's take a brief spike UP to 40 or 50 where most days around 5 PM you're probably closer to 10 or 15, if that. I believe this is because people are excited and invigorated that the weekend is coming (TGIF).
Wasn't it Loverboy who sang, "Everybody's working for the weekend. Everybody wants a little romance."
Now just because Loverboy associated the weekend with romance doesn't make it true, but that is a pretty powerful message to a brain that has been self deregulated for five days.
Remember the song, "School's Out" by Alice Cooper? Whether you liked him or not, you LOVED that song. That last day of school was euphoric, as I recall… So that Friday night bump in sales that we had telemarketing is likely part of that kind of euphoria that briefly rejuvenates 40 points of Self Regulation ever so briefly…until it is time to go out, and then you have permission to eradicate ALL Self Regulation Units.
And you want to sell the person when they are out of SRU's life insurance? A car? A dog? A time share?
Of course not.
If you or what you have to sell, promote or suggest is not impulsively something the person resists which causes Self Regulation to drain, you probably don't want to try to sell it when the person is out of SRU's.
When to Sell
Eventually all companies I worked with experienced almost identical experiences. Thus we were able to make changes.
For example, setting appointments on Friday when a person has 10 SRU's left is GOOD STRATEGY.
Asking to SEE someone on Friday for an appointment is generally fiscal suicide. Setting your best appointments, those that have the greatest reward and the greatest loss if you lose them, should go Monday Morning but not at 11:15. If you can't get early morning, you shoot for Tuesday morning. If that doesn't work, you go for Monday 2:00 but no later. Next would be Wednesday morning.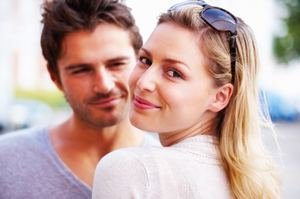 If you want to ask the girl out, you want to think about how she will perceive your offer. Be honest with yourself: Are you the candy in the checkout line? Ask her late at night.
Are you the "iffy" guy? Catch her early in the week and early in the day.
Understanding who you are in the mind of the person you're asking to see is obviously more important than any "line" you could say in the proposal or suggestion.
---