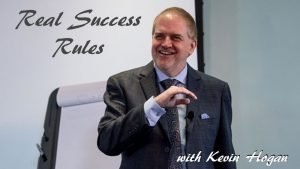 Here's the real secret of luck. Listening to a well-known sales "coach" tell viewers absolute nonsense led to, The Real Success Rules.
You can only get real results with others when you can cause the reactance and resistance of others, to disappear. You can easily use 2 simple thought fragments in advance of a critical conversation. Two more ways can be used after you have begun the conversation. Best? No one has done 3 of these before I introduced them to Influencers a year ago. This is #2 of the Real Success Rules – Open the Door to Any Communication.
Real Success Rules
Real Success Rules is a series of real-life rules that bring true success when applied to your life. Kevin covered these most recently during a conference in Las Vegas.