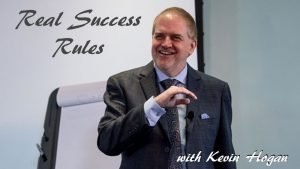 Here's the real secret of luck. Listening to a well-known sales "coach" tell viewers absolute nonsense led to, The Real Success Rules.
Here's Rule #1. Once you have concluded you are on the right path, here is the first rule of success:
Real Success Rules
Real Success Rules is a series of real-life rules that bring true success when applied to your life. Kevin covered these most recently during a conference in Las Vegas.