Our records indicate you are already a subscriber to this list. Your subscription will not be duplicated. There is nothing further you need to do to confirm your subscription. Thank you! Access details for the teleseminar will be e-mailed approximately one hour prior to the teleseminar as a reminder, as well as being shown just below. Print this page or bookmark it for easy return.
---
Influence: Boot Camp 2011
Kevin Hogan and Mary Ellen Tribby
Details:
Date: Wednesday, January 5, 2011
Time: 7PM Eastern / 6PM Central
Access Telephone (USA): 1 (218) 936-7999
Access Code: 283310
[This call will fill to maximum capacity early. Call in approximately 5 minutes early to help ensure your spot.]
See all the details about Influence Boot Camp (This link opens in a new window.)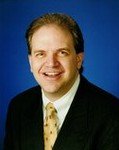 Kevin Hogan is best known for his international best selling book, The Psychology of Persuasion: How to Persuade Others to Your Way of Thinking. He is the founder of the popular web site, KevinHogan.com. In the past decade he has become the Body Language Expert and Unconscious Influence Expert to media outlets and has become the go-to resource for analyzing key White House figures. Kevin is a dynamic, well-known international public speaker, consultant and corporate trainer in the field of influence.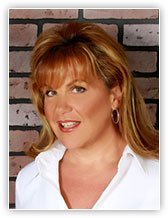 MaryEllen Tribby is the proud Founder and CEO of WorkingMomsOnly.com, the world's leading newsletter and website for the empowerment of the working mom. Prior to founding Working Moms Only, MaryEllen was widely recognized as Publisher & CEO of Early To Rise where she was responsible for growing the business from $8 million in sales to $26 million in just 15 months. Before that, she served as President of Weiss Research where she lead the company to $67 million in sales from $11 million in just 12 months.