Our records indicate you are already a subscriber to this list. Your subscription will not be duplicated. There is nothing further you need to do to confirm your subscription. Thank you!
---
Deadly Persuasion
or
Coercive Compliance:
Inside The Mind Of The Coercive Leader
Kevin Hogan, Dave Lakhani and John Curtis, Ph.D. will discuss how coercive leaders like James Arthur Ray or Jim Jones and others create compelling stories, promises, mythologies and then leverage pseudo-science to create massive followings that often have dangerous outcomes.
Learn the processes they use in order to protect yourself from their influence.

Learn the everyday thinking errors that allow well-meaning people to fall into the trap of these dangerous, sometimes deadly leaders.

Find out how some of the most intelligent people you will ever meet often have the most incredible "I was in a cult" story …and how many others never made it to tell the story.
Details:
When: Wednesday, February 10
Time: 6 PM Pacific, 8 PM Central, 9 PM Eastern
Telephone Access: 1 218 936 7999
Access Code: 3228285
This call will fill to maximum capacity early. We will attempt to record the call for later listening.
See the page Teleseminar Recording Info after the Teleseminar for info on the recording.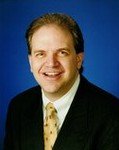 Kevin Hogan is best known for his international best selling book, The Psychology of Persuasion: How to Persuade Others to Your Way of Thinking. He is the founder of the popular web site, KevinHogan.com. In the past decade he has become the Body Language Expert and Unconscious Influence Expert to media outlets and has become the go-to resource for analyzing key White House figures. Kevin is a dynamic, well-known international public speaker, consultant and corporate trainer in the field of influence.
Dave Lakhani has been described as a "Marketing Genius","Business Acceleration Strategist" and "Multipreneur" by his peers and the media. He has been responsible for developing dynamic strategies driving record breaking growth and increases in sales in more than 500 businesses in the past 10 years. Dave is an in demand speaker, author and trainer, whose ideas have been applied by some of the biggest companies in the United States Dave has owned more than 10 successful businesses in the past 20 years and has deeply studied the marketing and sales leaders of our time including Jay Abraham, Brian Tracy, Harvey Mackay, Roy Williams, Dr. Nick Grant, Zig Ziglar and many more. Dave is a Master Practitioner of Neuro-Linguistic Programming.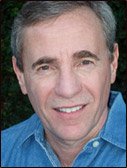 John Curtis, Ph.D., is a consultant, researcher and author. He has a keen interest in professionalizing the self-help movement while reducing rampant fraud and greed in the self-help, industrial complex. In addition, as an alternative to ego-centric gurus, he has launched Project S.A.G.E., a national initiatives to capture the wisdom of the elders in our society, as a practical source for solution to typical life challenges.