A Winning Negotiation is Your Desired Outcome
Can you get hot in an aligned or cooperative negotiation?
Of course. It would be hard to imagine it otherwise.
Emotional experience is not good or bad in negotiation. It's normal and typical.
In the first two articles of this series, you learned about aligned negotiations as being your ultimate outcome. This week, we open that door.
It is not always easy to see when you're on track in a negotiation. Sometimes one or the both of you will get off track from a cooperative process and start pushing for a win/lose situation.
That can work…but…before you allow yourself to go there let's look at the aligned negotiation. Here's what an aligned negotiation looks like:
The Five-Step Aligned Negotiation
Step #1: Opening the Negotiation
An appropriate opening helps you set the tone for the meeting and it establishes the meeting as a cooperative process.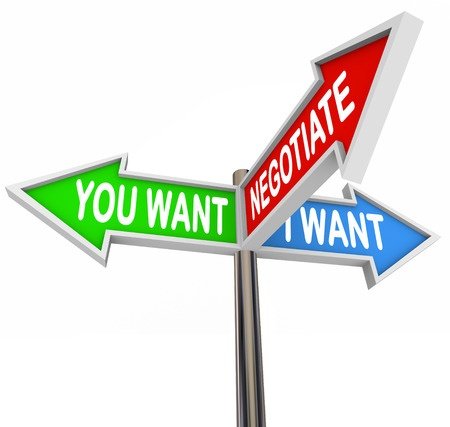 This is extremely important.
It's important that you treat your counterpart as a respected friend. Bring them a bottle of water, a diet Coke, an assortment of pastries.
You can insist on talking at lunch at a restaurant instead of in the office.
You can create any setting where friendliness and connection is the message you want to send.
Numerous research studies show that people that take part in almost any kind of activity or even simply sit in a room quietly together for as little as 90 seconds are more likely to be cooperative when the big question comes.
Allow your negotiation to take full advantage of the human nature you all possess.
I might bring a book or the newspaper and show the other person an article. I might bring a copy of an annual report from a mutual competitor, ready to highlight what we are BOTH up against.
You can accomplish connecting at other points by genuinely complimenting something about the partner. Ask about something they have on the wall. Find out if that diploma is meaningful. You might also show them a funny You Tube video you saw this morning and have it cued on your cell phone or lap top.
All of these things feel like friendship and people that are cared about. They show that you might be quirky, vulnerable and open.
A bit of genuine interest in your partner's well-being never hurts.
The 859 Technique
I learned the magical phrase, "Before we begin," from Dr. Eric Knowles. This phrase is the key aspect in a technique that I call the 859 Technique because this is something I might say at 8:59 before we've actually begun to work.
The fact is that anything stated after "Before we begin" is met with very little resistance or reactance.
It is an ideal opener … before you begin!
Once it's time to delve into the content for which you have joined, your opening statement might give an agenda for the meeting, set the tone for the meeting, and introduce your proposal.
You can also allow the other person to begin. Certainly offer the opportunity. "Would you like to begin or would prefer me to?"
This is incredibly polite and reduces resistance. You aren't a hammer and he isn't a nail.
Just When Does the Discovery Stage Begin ? …
Step #2: The Discovery Stage Begins Long Before the Negotiation
The next step is to discover the interests of your associate.
You've come here to negotiate. You should KNOW what they want from the negotiation. You should know EVERY argument, point of view, desire and wish they have before you arrive!
You have done all the research and you are prepared.
The only mystery that should meet you is that of the order of how they will present what they want.
You should know everything about the individuals you're speaking to. You should have lived on their Facebook page for a few days. Certainly, you should know about them at every level of personal and business.
And then you should know what their desired result is coming out of the negotiation.
If you were negotiating on their side of the table, what would you ask for? What would you want in return? Are there places where, if you were them, you'd adjust or eliminate certain requests?
And THEN what would you EXPECT YOU to say and do in response?
In other words, long before you've ever arrived at the negotiation, you should already have had the negotiation with yourself, bargaining with strong attention paid to their concerns and points.
Make it a point to let the partner share information about themselves. It will become obvious that you know their world shortly. This will potentially be disarming at first, but it will certainly be helpful as you continue.
Understanding your customer requires research.
Once the research has been completed and you've arrived, now you listen.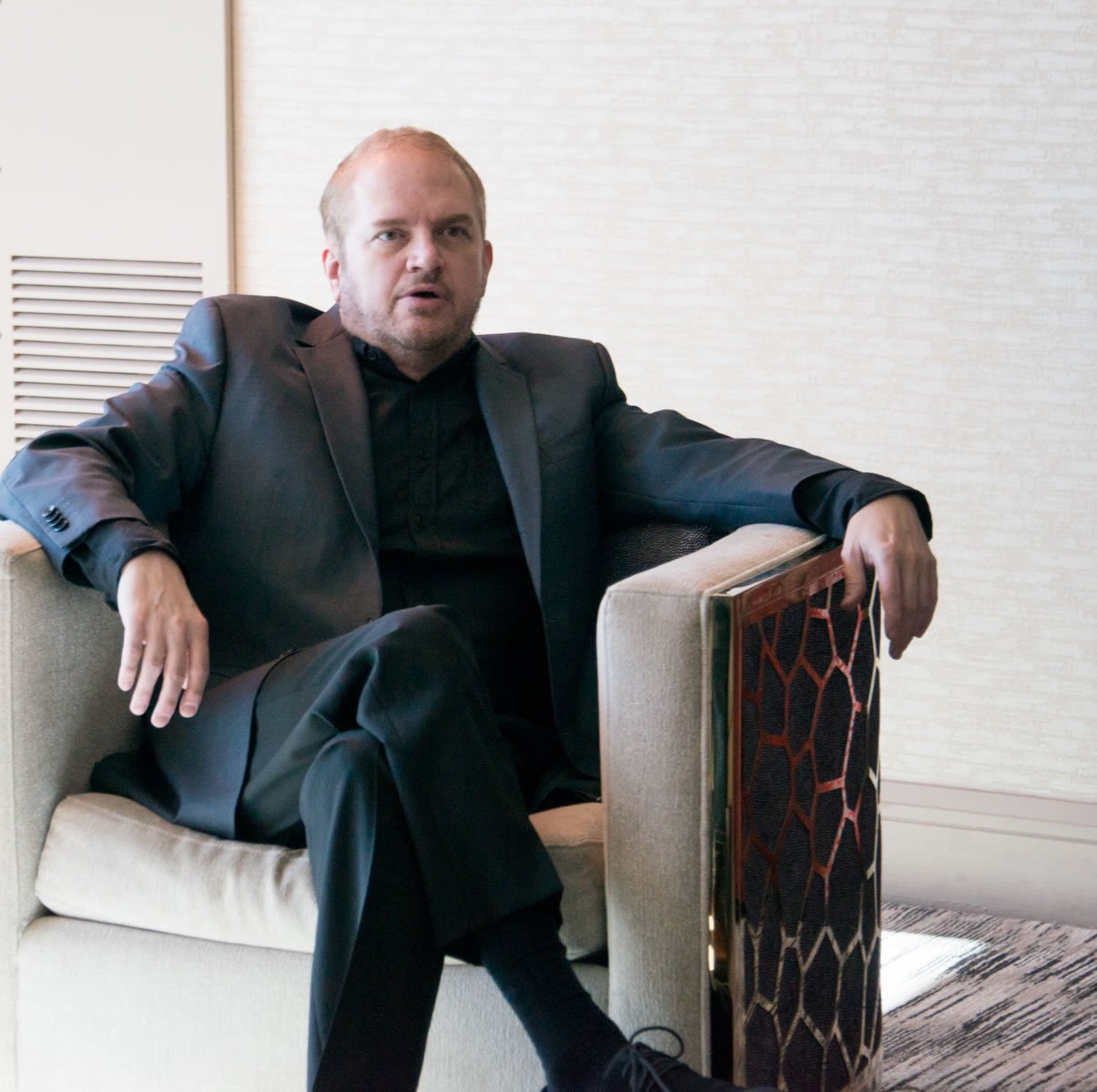 Listening is NOT WAITING TO TALK.
Listening is paying close attention to every word they say. Listening captures the nuances of the body language they use. It means you understand the meaning of what they are saying and that you aren't simply there recording words.
Perhaps most important, listening is about asking good questions.
Once you have a solid understanding of your negotiation partner's issues and concerns, you can present alternatives and make sure needs are met.
You don't need to be right or wrong about every aspect of your pre-negotiation research. You've absorbed all of that information and NOW you are here in the moment with your partner listening. You are curious. You understand what they want and need.
Step #3: Creative Problem Solving
This can be a fun step.
Negotiation in fact doesn't have to be a dreaded experience at all. It can be. In some contexts, it certainly will be. But MOST negotiations can be pleasant.
Early in the sit down process, begin asking questions based on their reaction and response to your proposal and the questions you asked during the discovery process. You're going to start to get signals from your partner or you may begin to give signals, some of these signals will be buying signals. For example, "What are your rates?" or, "Can you deliver by the end of the month?"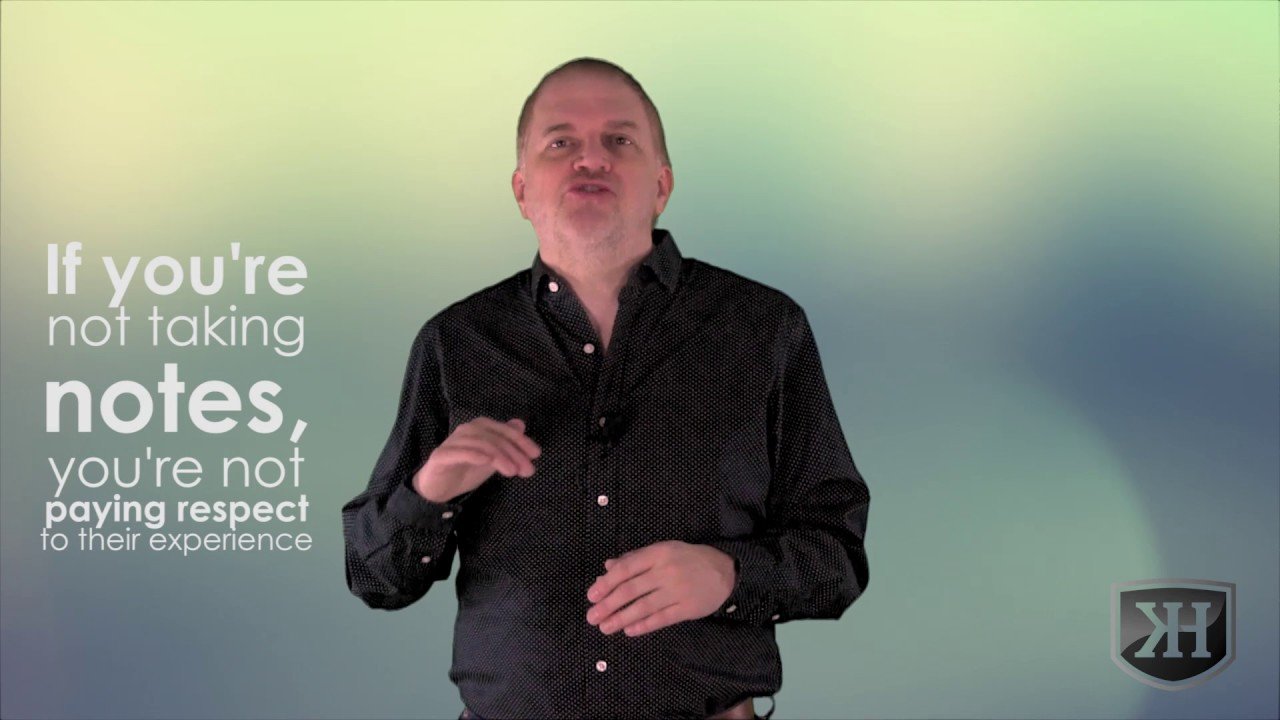 Take notes during a negotiation. Smart people take notes. They have a written understanding of everything that is happening.
People who aren't so smart, sit back, and pretend like they have everything under control. If you're negotiating anything of significance, take notes.
Taking notes shows the partner several things. One is that you find what they say important enough to write down.
This is when the back and forth will begin.
For example you might ask, "Can you guarantee delivery by the end of the month?"
They might respond with the cliche, "If we can guarantee delivery by the end of the month, then are you ready to proceed?"
Don't be afraid at this point in time to also ask for small commitments as you go. It helps you both feel better about the entire experience and builds trust.
How to Close the Deal …
Step #4: Closing the Negotiation
At this point, you'll want to restate your agreement and outline a plan of action and a method to follow up.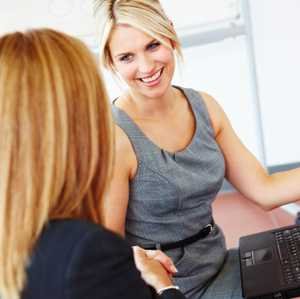 It is very important that everyone walks away knowing EXACTLY what the agreement is.
Quite often I send an email after negotiating complex venue deals if I'm renting space and services from a hotel. I like to send this email right away.
If I'm on the other side of the negotiation, I want to make sure I don't just get paid, but that I'm going to receive the same first class treatment that I am going to deliver to their company.
In other words, I'm going to be amazing for your meeting/group/convention.
You are going to be amazing in how you take care of me.
I note the minimum size of my hotel suite I require. I note that only a trusted employee or professional driver will be at the airport to pick me up when I arrive. I note that I will want to test all equipment the night before I present. I make it clear that after the event, a trusted employee or driver will be returning me to my hotel and then the airport at a laser beam specific time.
All of these fine points make life much more pleasant when we actually arrive at the day of the event. I don't like "surprises."
Meanwhile, these are all the details you'll fine tune at the table if you are face to face. Almost all of my negotiations happen by phone or on Skype. You'll want to be certain that every aspect of an ideal experience for both groups is covered with no room for ambiguity.
Step #5: Follow-up
Whether you're in a team negotiation or are operating independently, always establish a method of following up with your client, vendor, contractor, landlord or whomever you're negotiating with. Then follow through on that plan.
I like to send hard copies of agreements by mail AND scan and send by email. That way I know that everything arrived, was read, understood, and signed off.
Every now and then you won't have an official "deal" at the end of your negotiation. There could be a higher power (a CEO, not GOD) that has to give the final okeedokee. That means you want everything to be crystal clear to every person that was in the room.
When the message is communicated, it should be able to be done quickly and in great detail that shows professional attention to even small items for both groups.
How Do You Recognize And Respond To Potential Momentum Changing Negotiation Points?
You'll find, during negotiations, that there are moments where the outcome can go either way. These are potential change points and they can happen several times during a negotiation. If you can recognize a change point is pending, you can adapt to influence it in the best direction.
How do you recognize potential momentum changing points?
There's really no hard and fast rule or signal that you're about to lose or gain an agreement. Rather, the key is to pay attention to how things are proceeding. This is where being able to refer to your notes about what your partner said as being undeniably valuable.
Be able to separate your emotions from the negotiation so they don't cloud your decisions.
What Do You Do Once You've Recognized a Potential Momentum Changing Point?
Here are just a few tips to influence the outcome:
Ask a question when you perceive a potential momentum changing point. Asking a question is often enough to influence the moment down the right avenue, and, as I've pointed out, it helps your negotiation partner feel more comfortable, particularly if you explain why you're asking.
Ask for small commitments – asking the customer to make a commitment can tip the odds in your direction. One of the requests I have in my negotiation for presenting at events is a simple daily $100 incidental room charge reimbursement. In other words, I'm going to have a meal charged to the room. It will probably be $20. Agreement to this is almost the same as agreeing to my fee and what will be delivered to the company or group.
Make a commitment – a potential momentum changing point swaying in the wrong direction can be countered by making a commitment.
Take a break – sometimes taking a break from the negotiations can allow both parties to regroup.
The cooperative negotiation process is one that, once you become familiar with it, you'll wonder how you ever worked without it. Your relationships will improve, your bottom line will improve and you'll walk into negotiations comfortable, confident and relaxed! That's probably much different from what you're accustomed to.
Next Up: Screwing Up and 3 Negotiation Traps to Avoid …
Negotiation Mistakes to Avoid and Tips to Become a Better Negotiator
At this point, we've essentially wrapped up the nuts and bolts of cooperative negotiation. What we haven't talked about are the common mistakes people make, both experienced and new negotiators.
Four Common Negotiation Mistakes
Inadequate Preparation – Being prepared is an absolute key to successful negotiation. Failure to do so is amateurish.Inadequate preparation puts your negotiating partner in the driver seat, particularly if they've done their research on you. It gives them all the power. Generally, negotiations aren't something you can do on the fly. And if neither one of you are prepared, it can be a long and pointless meeting.I've sat across the table from people who were clueless. It makes negotiating very difficult. They don't know what they want. They can't describe it. They can't tell you what they need.As I mentioned earlier, YOU need to have already looked at the ENTIRE negotiation before you sit down. You've already PLAYED IT OUT on paper and KNOW what essentially has to happen when it is over. If you're negotiating with someone who has only wishy-washy outcomes, then you have to help them make sure they get what they deserve. Just because someone doesn't do their homework is not a license to treat them poorly or rip them off.Make sure they see that YOU KNOW WHAT THEY WANT, even if they don't. Make sure YOU have their list of what they need to experience to have a good result, even if they have no clue.And you must ALWAYS assume this is a possible scenario in any negotiation.

Successful meetings begin by being prepared. Have you researched your negotiating partner? Do you know their needs, reputation, industry trends and so forth? Have you prepared a strategy that takes into consideration the ultimate goals of both sides of the negotiating table?

Have you developed a proposal and do you know how you're going to present it? Have you outlined the goal for the meeting?

Impatience – Patience is power. If you have a deadline or a sense of urgency to conclude, you're giving your negotiating partner all the power. Balance the meeting and the process by being patient. If time really is of the essence on your side, make sure you have concessions in mind to speed up the process and help you meet your deadline.Ideally, you will negotiate with time on your side and not be forced to run up against the clock. People who don't have enough time, tend to lose negotiation benefits.
Train yourself to make fast decisions utilizing past results in similar situations.
Eliminate or minimize any potential bias that you have and base your decisions on rational processes.
Collect small bits of information to improve the accuracy of your decision.Decision Making


Two Types of Decisions

On one spectrum, there are two types of decisions people make, immediate decisions and contemplated decisions.

Both types of decisions can be made overly quickly, however. In general, you DO want to bring everything to a conclusion, but not to the point where people regret their decision 10 minutes after you walk out the door.

You can make a quick decision and consider all the options and, conversely, you can make contemplated decisions and forget to consider all the options.

The power of a decision lies not in the time you have to make it, but rather the decision making process.

To make excellent decisions:

Talking too much, Listening too Little – Listening skills are vital to your role as a business owner and they're particularly important in the negotiation process. If you're talking too much, not only are you probably giving too much away, you're probably offending or putting off your associate.The only reason you want to talk more than a reasonable share is if you have an unprepared partner. Ideally, everything is better if they communicate significantly more information than you communicate.When forced into over-communicating, return to being their advocate and looking out for them.Rather than talking too much, practice asking questions. Your ability to ask the right questions, and LISTEN, is probably the biggest and most useful negotiation tool you have.Remember you aren't listening for words. You're listening for what they MEAN.When you make it your mission to learn more about your associate, you are more likely to learn a gold mine of information that you can use to build rapport and create a truly cooperative environment.
One of the most powerful negotiation tools …
Asking Questions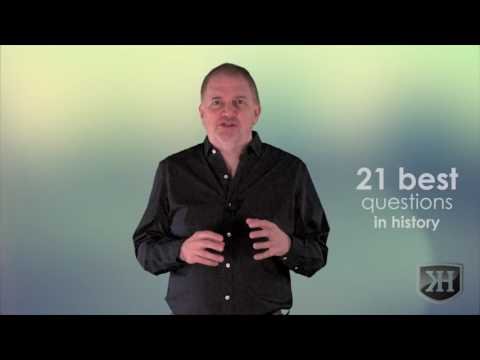 There are four basic types of questions that are most helpful. They include:
Situation questions. These types of questions help you learn more about your associate's current situation and their desired situation. An example would be, "What system are you using now?" These are important because you do want to make sure that all of your advance work was correct. You'll likely find you've made some mistakes.
Exploration questions. These types of questions help you explore the business challenges that your associate is dealing with. For example, "Are you satisfied with your current system?" These are some of my favorite kinds of questions. If they were COMPLETELY satisfied, you wouldn't be here and neither would they. What is it that they are hoping you might be able to solve for them?
Need questions. These types of questions help you learn about the needs your associate has. For example, "Would a more cost effective system help you?"
Impact or Implication questions. This type of question helps you understand the level of impact your associate's challenges have on their business. This type of knowledge helps you create a plan of action to solve your customer's problems. For example, "Does your current system impact your cash flow?"You have no idea how their current system impacts other areas of their business. So ASK and write it DOWN on PAPER.
There are numerous ways to let a negotiation slide into negative territory. Here are some other mistakes to keep in mind throughout your negotiation.
Other negotiation mistakes include:
Assuming the other person won't change their position.
Assuming what the other person says is true.
Assuming what the other person says is accurate.
Assuming they are lying.
Assuming they are misleading you in a dramatic fashion.
Not collaborating – getting what you want but sacrificing the business relationship.
Allowing yourself to become fixated or stuck on one issue and missing greater possibilities.
Assuming there is only one possible solution.
Wanting or needing something too much.
Assuming there are only a few possibilities rather than creating an IDEAL SOLUTION.
Mistakes happen. However, during a negotiation, they can be costly. They can cost you money, time and a relationship.
There is almost always an answer. Prepare for each negotiation and go into it with a cooperative mindset.
Oh, and when you hear an offer, a bid, a proposal that you don't like, you can ALWAYS say some variation of "You'll have to do better than that."
"You can do better than that."
"Obviously you can do better than that."
"You've got to do a little better than that."
Always remember…and never forget…they really can do a little better than…that.
---