Before we begin, you should know I have a list of 23 Factors that distinguish successful people and those who fail. What you read about today will cause you to nail down a couple of the big ones…in a way you may not have considered…
And, before we begin, do know that "success" is not a synonym for money or happiness or even achievement. Sometimes success means you got the light to turn on. Other times success means that the handicapped kid took three steps after never having walked. Still other times, success is the achievement of greatness in some way that the achievement will be seen by many.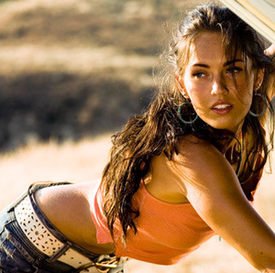 Today we're going to talk about Megan Fox, Jessica Simpson, Britney Spears and Carrie Prejean. Three successes and one soon to be failure…. How do you know who is "which" and how can you KNOW?! Then after you've pondered that you can pretty easily figure out your own destiny!
But really, aren't those four gals "interchangeable?"
Ah…definitely not…
Three of them have succeeded and one is in her 15 minutes…The three that are bonafide successes speak to a crucial factor of success. So what is it?
Is it the 10,000 hours?
You know, Gladwell was the most recent to report on decades old research and popularize it. (I wrote about the 10,000 hours three years ago in a series of articles about genius and didn't have the brains to see how it could be popularized…smack me in the head right now…thank you…)
Malcolm Gladwell…another monster success…due to the same factors you figure out today but nowhere near as fun to consider as that of Megan Fox…I'm coming there…
10,000 focused, practiced, disciplined hours invested into a niche, a field, a domain, a study, a…something… across all domains in ife, most great successes had that 10,00 hours of time investment to achieve greatness. But that's not the only point of today's plan.
But 10,000 hours doesn't mean you'll have the world at your feet.
It means you'll be damn good at what you do.
PERIOD.
Being damn good is interesting, but it's only part of success, and in fact, excellence is NOT a requirement of success or achievement. It *can* be.
Think about your favorite rock band, current or Jurrasic. Doesn't matter.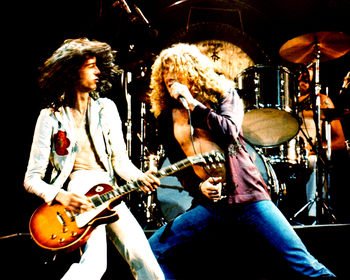 Now think about guitarists.
Jimmy Page of Led Zep comes to mind. Maybe "The Edge" from U2.
They are brilliant.
But….
There is a population of guys who play guitar (arguably) just as well as they do, maybe better, and they don't make 1/1000th of the money or have 1/1000th the visibility, fame, etc.
The vast, vast majority of world glass guitar players earn their income….doing something else…or they are working from paycheck to paycheck…
How can that be?!
The simple answer is: you don't need to be the most talented to be successful….thank goodness for that…
You typically (but not always by a long shot) need the 10,000 hours, but success is a lot more than that.
All things being equal, those 10,000 disciplined hours are nice to have and they give you an edge, but they aren't as big as a much simpler factor…something you can do…something you can figure out in one DAY…
What is it?
What matters more than the 10,000 HOURS that you can do in a DAY? …
Go Gene Simmons. (It was very cool to play the guitar that he played and signed when I was at Sun Studio, the birthplace of Rock and Roll, earlier this year.)
I'm not a KISS fan. Never was. They did a few songs I liked. On the 8th Day God Created Rock – n – Roll, Beth, Detroit Rock City and some others…just not a KISS fan. However, I do find Simmons fascinating….
KISS was bizarre to me. But I alwaysrespected their ability to not only have built a fiercely loyal fan base, but to have that multigenerational fan base 30 years later.
And no one in music except McCartney has made more money than Simmons, ever…why?
Why?
Simmons had the 10 K. Easy.
He had the raw talent. Easy.
But he has the same thing Mc Cartney, The Edge and Jimmie Page have.
…the same thing that Elvis, Elton John and Madonna have (had).
Something you *must* have to succeed…something that you can invest ONE DAY into working on and *have it!*
Talent matters.
Time In matters.
But what matters most is….
Hang on so the drill goes deep into the inner recesses of your mind…it's moving down as you read….
The World Wants to Know….
I did a quick check yesterday to see what people were listed in the Top 500 searches on google since September 1. In other words, who is the world fascinated by…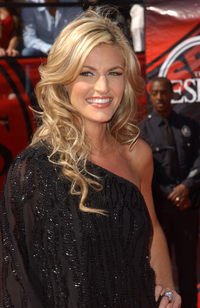 The list began with Erin Andrews. (This will pass after everyone has seen the voyeuristic video). And Megan Fox.
Those two are head and shoulders the most searched for.
Then comes Kim Kardashian, Jessica Alba, Jessica Simpson, Jennifer Anniston and Angelina Jolie – whose combined searches equal Andrews plus Fox.
There is then a cluster of women (Britney Spears, Vanessa Hudgens, Trish Stratus, Vida Guerra, Emma Watson, Carrie Prejean, Jenna Jameson, Pamela Anderson and a few others.)
Oh…men in the top 500 searches at google this autumn?
Yes. There were two. Michael Jackson and Billy Mays. Both of course, no longer living. I prefer to avoid death as something to "model" or use as a core factor for achievement….
The Top 500 searches on google listed 30 women, 2 dead men, and 1 fictional character (Harry Potter).
So how can YOU have what those 30 women have? (Especially if you are male or alive?)
What is the single most important factor to YOUR personal success? …
I return to Britney Spears. She is almost always number one in people searches of longer periods than 90 days.
She seemed to be like so many others…an overnight success, no time in, she simply has the cute factor. Right? You'd think…and you'd be wrong of course…
She had a few things in common with a lot of other successful women entertainers.
* Spears was a competition-level gymnast as a kid.
* She was a singer in the Baptist church she attended.
* She was born in Louisiana…the south…where people aren't stuff-shirted and politically correct….where real is real.
* She did a boat-load of hours with the NYC School of Performing Arts.
* She has talent and charisma.
And all of that would have gotten her nothing…
Spears was driven and she was driven to brand herself.
And then she did it well.
…you can think of it as "image" or "persona"….or as "brand", and for the sake of this article, they are close enough to being one and the same.
…something you want to think a lot about for yourself, especially if you aren't a hot entertainer…
Everyone loves to hate this girl and sometimes with good reason, but from the time she was a micro-kid til today, she was always competing to be a winner.
She did Star Search with Ed McMahon when she was 12 years old…when you compete with people who are older, smarter and better than you are….it's hard not to …get good.
Don't like how Britney sings? A lot of people say that. Maybe even some of the 20,000,000 google searchers each month say that too.
Brand, style, personality usually require a level of intensity that will bring along as many detractors as there are supporters.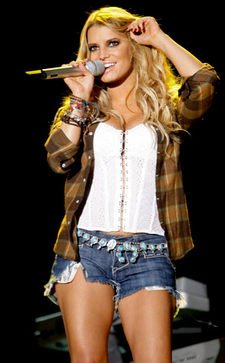 Flip the dial to a slightly older, more ditzy and arguably more beautiful Jessica Simpson.
Good singer…in addition to her girl next door brand…her look.
What's her story?
Well…um…
* She was born in the South….in Texas.
* Her Dad was a minister…in the uh….Baptist Church…she sang in the choir at the Church.
* Her first pro stuff was Gospel. And she was good.
* Like Britney Spears, she failed at getting on the Mickey Mouse Club when she tried out there.
* She lost on Star Search with Ed McMahon….
* She quit high school and got a GED.
But she has image…style…personality…brand that is talked about by other people. She captivates the imagination to the tune of about 10,000,000 plus searches per month.
Let's take a little peak at the brand that's even bigger than Simpson and unless she screws up completely…will easily achieve great and longlasting success.
Because her brand is more clearly defined, she should continue to be #1 or close for a long time…and you can do the same thing…but it will require about one day to put it all together…
What makes Megan Fox successful…and Carrie Prejean not so much? …and YOU figuring it all out?
Funny how some of this stuff gets threaded together.
What about the current number one person search on Google?
Megan Fox.
Well..um…
* She was born in the South…in Tennessee.
* She went to a Christian School…sang in the choir.
* She started modeling at 13, and drama and dance at age 5.
* She didn't finish school traditionally but tested out of school via correspondence.
She has hours, she has a story and she has brand…
And Megan Fox has branded herself. The girl has attitude, is very open with her feelings and emotions, she's vulnerable and has "strength" and intensity that makes Angelina Jolie seems tame.
The one exception to the rule here on the list is Carrie Prejean, of course. She succeeded in alienating my favorite liberal's show… Larry King.
Being a jerk to Mother Teresa…not good for long term branding…
So, check her out. She's worth looking at…and that's about it. (Even Trump was a bit surprised at that!)
So aside from Prejean and Andrews (who is very talented and extremely intelligent, and does have some brand value..) the list of "sticky" women is all about brand.
There are plenty of women that are more beautiful than those in the top searches, but these gals have succeeded at putting their faces in your mind to the point that they have anchored into feelings and emotions. They've worked on their persona. In fact most of the women in the Top 500 have and to the point where brand (combined with a couple of other things)…squeezes out all men.
(Except dead guys and a fictional character.)
Brand. Persona. Image.
It's what makes you, you…and me…me…in the minds of everyone else. It's how people FEEL about YOU. People say your NAME and it stirs emotions X and Y.
Tell me. When someone mentions your name what does it trigger inside of me?
That's your brand…in person it's your persona. Persona…image…brand…it's "how" people describe you to others when they talk about you.
When people describe you, when they talk about you, are they talking behind your back or in front of your face? Are they using the words and descriptors that you, for the most part, would choose? Part of every brand is an inherent problem or point of controversy.
Apple is terrible because it's incompatible with PC stuff, but that's part of what makes it so incredibly successful.
One of the biggest differences between those who succeed and those who don't is their effectiveness at establishing their "brand" or their "image" in the minds of those that they want to view them as desirable or compelling in SOME way. That could be as a desirable employee, friend, husband, whatever. Doesn't matter. It's all the same.
Brand isn't just "Morton Salt", "Apple", "Sony", "Canon", "McDonald's".
It's all about getting people to see you how you want to be seen.
Tomorrow, you can work on your persona, your image, how people see you, what people feel when they see your picture. What they think when they hear your name.
If you REALLY want to take a chance, ask a few people to write it down on paper or email you and tell you what those things are. Then figure out what you want that brand to "feel like." Then implement the plan of how that will happen.
---
Attend an online e-course with Kevin Hogan!
Learn about Kevin Hogan's Internet Marketing & Business Building E-Course
Details:
About Internet Marketing & Wealth Building
Apply Now: