And of course if you are the influencer… OK here you go…
Thing One and Thing Two…
Let's move to the more real world first.
Listen in on a conversation that you've heard before. You'll slide in as soon as it sounds familiar…
Emma: "I can't believe you just said that!"
Aiden: "I didn't say that! What I said was __________."
Emma: "No you didn't I heard you say that! What DID you MEAN by that?"
Aiden: "I did no such thing. You are dreaming. I clearly said __________. I don't even THINK that!"
The last time you had that conversation, you wondered if the other person even lived in the same world as you…
Now you know. Unfortunately, they don't.
It sounds hokey and unreal…but…like everyone else on the planet, you experience the world in a way that really is a mental interpretation of reality. Those whose map most closely matches reality tend to win in life in some significant way.
Your experience is different in varying degrees from everyone else.
If everyone experienced the same world, there would be less need for persuasion and communication.
The differences give us big problems and incredible opportunities in relationships and life. Let's look at just a few ways for you to be more effective with your influence…today.
Aiden and Emma will never find their answer. There is no answer. The two people will permanently represent the event differently. Even when they go back and watch the hidden video they will still REMEMBER the moment in time mostly as they FIRST experienced it. Watching the video will change the memory a little but it will never be as it actually happened.
You can sit with them watching the actual video and they will say, "…that's not right."
Constructing People in Your Brain Each person constructs "a picture" of themselves in their own brain. And each of us constructs a picture of other people.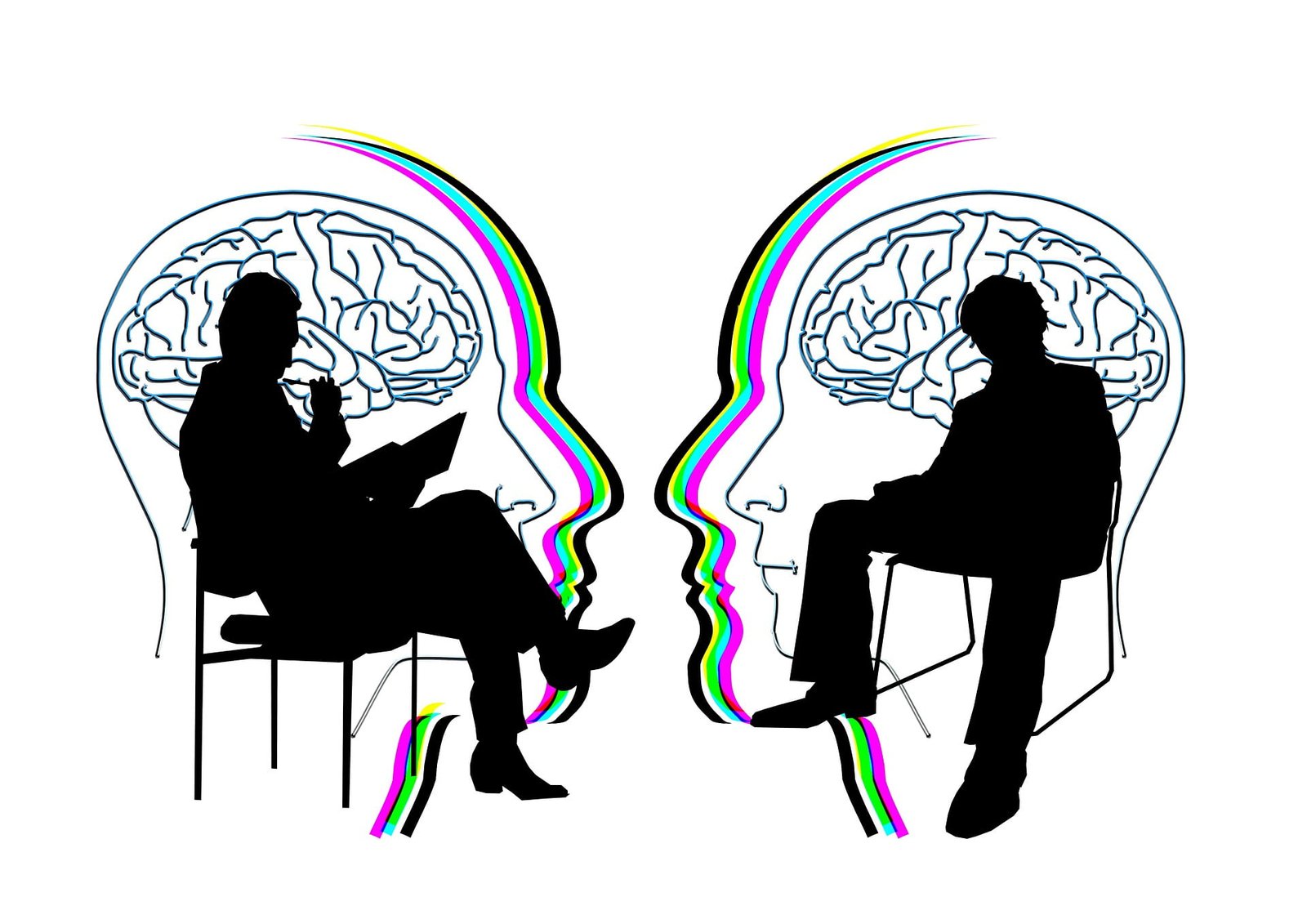 There is no actual video stored in their brain. The brain puts a lot of work into creating that story and once it's there it will be modified but the feelings and tags of the experience are very difficult to change. Even the cognitive understanding or lesson of the experience rarely changes, even when a literal recording is watched.
Essentially the brain rejects anything other than what it has on file as being wrong.
"I swear it wasn't like this!"
And it will be that way forever in their mind.
How does this different "reality" succumb to influence? No one ever talks about this. So let's you and I talk about it…
How do you influence someone who doesn't see what you see?
The starting point is your instant awareness that whatever you see and however you interpret that "thing," IS DIFFERENT from what the person standing next to you sees. It all means something different. This ONE cognition alone can change  your life, forever.
Instead of telling people, "see, that's a…," you say, "what do you see?"
You are about to be amazed.
Most of the time people will tell you something either about the actual image or what it means than you would have predicted.
People see slightly different colors than you do.
People hear different sounds than you do.
People smell different smells than you do.
If you go to another country, people say words that you literally cannot say because you cannot hear all the sounds in the word. You literally have to be trained to hear them!
All of this is just the tip of the "representation" iceberg. It does go much further.
Imagine how people will look to you when you ask to know what they see instead of being constantly told that they are wrong. You begin to see the differences almost immediately.
Questions are power.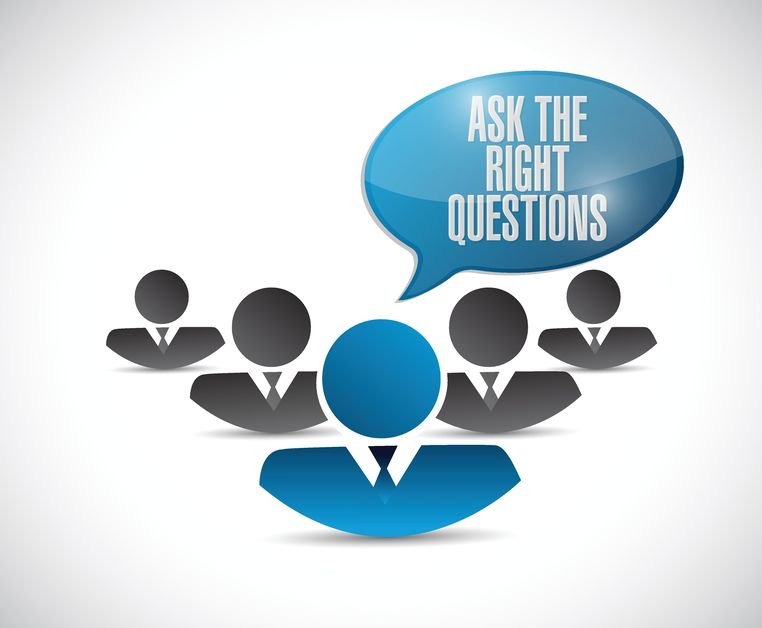 Questions eliminate your errant misrepresentations of what they are actually thinking.
January 10, 2021 you'll have a chance to be part of the beta version Charismatic Communication Course.
For today let's look at questions which are part of the course.
Most of the time when you say "Ah, that's an X," your idea of X is NOT what they were thinking. About half of the time you will be surprised to hear the difference between what you think and what they think. That means one of the three things.
1) You are wrong.
2) You are stupid.
3) You are lying.
Can you imagine how important it is to stop people from thinking any of those things about you?!
I can't think of a more valuable tool.
But asking the question(s) causes more than raising your level of perceived honesty, trust, confidence and credibility. It puts you in a far more unique category of people. Asking questions causes you to appear intelligent. It means you are honest. It means you are RIGHT.
People have a tendency to think that influence is about telling people to do something and then they do it.  This of course is often true. But only a fraction of the time is that how I want you to influence others.
Imagine that instead of asking questions you show people an image, or perhaps create a mental image for them.
This typically isn't as effective as them generating an image but let's say that you do show them a powerful image.
For example, you seek a donation for fundraiser for needy children. You show the CEO or owner a picture of a starving child. It is unquestionably a powerful image.
You might think that seeing 500 such children gives you a much more powerful image…but it really doesn't.
The fact that people don't understand the significance of an image of one person vs. that of an image of thousands of faces is why YOU successfully can compete against people who make outrageous claims.
I'll come back to this in a moment. Let's look at how the scope of a problem can be made to be almost meaningless in the result of trying to influence someone.
When the brain can't get around something, it has no way to code that kind of information in for the purpose of using that information in the course of life.
The brain doesn't get it, therefore there is no sense of impending doom for those who aren't prepared.
For this reason, you have to be very careful about what pictures you try and paint for others when you are attempting to influence them.
When you communicate your message, spare the exaggeration. Be accurate and truthful. That makes you trustworthy and believable. An accurate message grows trust. Exaggerate or seemingly exaggerate and you lose far more.
How do you communicate the message if you can't use numbers? You have to put it in story form…one middle class family's upcoming struggle. Your struggle. Their struggle. Personalize numbers.
Always be accurate. If you exaggerate beyond someone's ability to comprehend OR experience your message becomes impotent. AND you do NOT know where that limitation is.
ALWAYS be precise.
Always seek to understand their interpretation of reality through gentle questions.
For the moment imagine that just the ONE LESSON of asking questions to understand their reality is going to replace mindless and almost certainly deal breaking talk on your part…or theirs. That ONE LESSON changes your world.
Now here is a secret: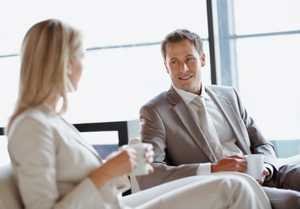 When they speak, simply remember that they are exaggerating.
Not only does your client literally see, hear, feel, taste and smell a different world than the next person, they also literally misrepresent the importance of almost everything in the world.
People misrepresent the scope, the importance, the significance of almost every experience in life.
Sometimes they do this intentionally. Most of the time there is no motive.
People do not think in terms of Problem ===> Solve.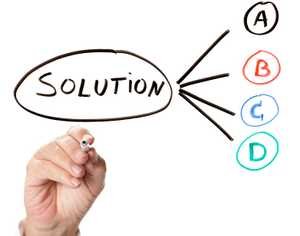 All of this causes persuasion to be much more than a game of logic that has an "obvious solution."
Listen carefully: There can be no obvious solution because the other person LITERALLY sees a different world than you do.
What happens in everyday conversation that you can change to bring on agreement?
What do you do to cause them to say "yes" to you?
Do this…
---