Luxor Hotel, Las Vegas
October 16,17,18
Special Guest Presenters: Fred Gleeck, John Micek and More
Tuition Schedule (Not Subject to Change)
There are No Comps, Free Passes or Discounts for Friends, Media, Colleagues or Family
After October 3: $ 2997
After September 1: $ 1997
After August 16: $ 1797
After July 31: $ 1597
Today: $ 1497
ANSWER THIS QUESTION:
Have you worked hard enough with next to nothing to show for it for long enough that the realization has set in that NOTHING is going to change unless you meet up with a cataclysmic event?
That's the question. It's that simple.
Unless you run into a human tornado, NOTHING is going to change. It hasn't. You've probably even tried and tried hard, hard, hard.
Nothing.
Like a diet, it all went back to where it was before….
I am your cataclysmic event.
Every day I watch people work their butts off, hating what they do and who they do it for. They resent waking up in the morning, resent going to work and resent the work they do.
The tragedy is the feelings don't compartmentalize, they generalize.
You begin to connect those feelings and emotions to those people and things that are GOOD in your life, and, THAT MUST STOP….but for most it never does.
You can do it now, or you can let it all fester until you die. But today is DECISION DAY.
Your choice.
Live in the hamster wheel in deep resentment and self-disgust forever, or you might run into me.
If you are OK with living life in the status quo, then I'm the wrong person at the wrong time.
If you are ready, it IS time, and I'm up for it too.
There's a lot of stuff that has to happen for change to occur.
They will B.S. you and tell you that change happens in a moment.
And in one circumstance and one alone, that is true.
WHEN A CATACLYSMIC EVENT HAPPENS PEOPLE CHANGE FAST.
Witness: 9/11.
Witness: Nothing else since.
That is how we were programmed, made and evolved.
I am your earthquake.
I GET what you feel because I've felt it.
I've felt that resentment.
I've felt the irritation, frustrations and hostility.
It took me a LOT LONGER than it's going to take you to FINALLY be SMART.
Before you read further and before I begin an in-depth note to you about this new event, I want
you to know that this IS an event. It's held in a city that I have fun in. Las Vegas. That's my choice.
I like it. It's fun. I don't do stuff that causes resentment, hostility, anger or intentionally avoidable pain anymore.
You might hold YOUR EVENT in Sedona, or Seattle. Maybe in St. Thomas or the Bahamas. Maybe
New York or Chicago.
And that IS the point.
You are going to learn a new life in three days.
Really.
You will comfortably watch or intentionally participate as we go through the hard data and literally construct an Avatar of Living a Life with Personal Integrity and Personal Wealth.
You'll watch what goes into the recipe and equally as important, what does not.
No B.S.
No stupid stuff.
No shoulder rubbing, chanting, no bullsh… no embarrassing audience refrains. No abusive seminar
leader. No repetitive ….anything. My audiences do not get to feel embarrassed. Period.
If you have never been to an event I've sponsored, you will probably be pretty happy you came. Everyone
(yeah, really) is. I have an ENORMOUS RESPECT for people who walk in the door, invest their HARD EARNED MONEY AND TIME and hang out with me.
No one gets that more than me.
And I will never make you do something that will make you feel stupid.
That's all the other people who need to beat you up to feel good about themselves.
I'll pass.
A lot of people say, "Kevin, I'm doing business, I want a customer, not a friend."
I'll pass on that too.
I'll take the friend.
In marketing it's supposed to be all about you.
It's not.
It's about me, too.
I need to have fun, develop friendships with cool people or I am wasting my very appreciated time on this planet.
I watch other seminars and see what happens and why change can't happen to the well-intended
audience.
Never here.
Life is very different for me.
John Lennon died when he was 40. He didn't live a dress rehearsal and he knew it. I have the same approach to life.
We will have a good time, we will have fun AND get what we came for and we will leave far better with great respect for each other.
PERIOD.
OK, now let me begin.
"Never use numbers in 'marketing pieces'."
Screw that.
You're not an idiot.
Earn $180,000 for each of the next ten years.
Live on $80,000 per year.
Stash $100,000 per year.
Yep, that's One Million in 10 years.
Not complicated.
Barely exciting.
Extremely crucial life decision, to prepare you and those you love for your future in a time when
gasoline will be $9 per gallon, unemployment will be through the roof, houses will be worth 20% less
than they are today.
Most people earning $30,000-$100,000, set out to EARN a million dollars in a year.
That ranks somewhere between naive and stupid.
That's not necessary and not likely to happen in year one.
You can live a fun, fascinating and comfortable lifestyle and be safe from the now arriving economic disasters that are hitting and it is something you can learn to do.
It requires effort but it's nothing you can't do.
Caution: It requires a few significant adjustments in thinking and actions to accomplish this result.
What if you're already earning $250,000 per year?
Good deal. Let's double it and get you to the magic $6 Million number which is roughly the "Safe Number" for someone of almost any age. Once you've hit $6 Million, you will survive most economic disasters… self, economic, or government-inflicted.
You don't have to get there, but you need to be healthy enough to continue working until you die if you don't. (And I plan on both as I'm a conservative without question!)
Nowhere did 'The Secret' strike it rich like it did in California.
"…Visualize, get a good feeling about it, be grateful, see it come into your life…"
The person goes to the bank, and on faith takes out a loan because they have visualized it, felt good about it, and are grateful and sure enough, they move in on the 1st of the month.
The Result of Flawed Thinking?
And since the release of 'The Secret', the foreclosure rate in California is up exactly 99% (on the dot) over last year.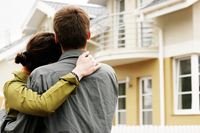 People are losing everything they struggled to earn over the years; and they get hit so fast and hard they can't imagine what they did wrong.
Isn't buying a home a good investment?
That's the real secret. The real result of thinking in the fashion taught in 'The Secret' is destined for poverty. Not sometimes. Almost every time.
QUESTION ONE: How DO Wealthy People Think?
FACTS ONE- FOUR: If you don't know how wealthy people really think you will never build significant wealth. Projects you start won't complete. Those that get close to completion will have no chance of success. You will end up right back where you started.
Answer: We will spend FOUR hours on Day One of Releasing the Millionaire Inside, building an AVATAR of an Affluent Person. NO ONE has ever done this before and it's high time someone does. Long before the end of DAY ONE, you will KNOW how wealthy people think, process information, how they use their "gut" and their "feelings" and when.
You haven't experienced this before. It's too much work for anyone else to do stuff like this….which is why I'm doing it….for you.
Poverty Often Leads to Poverty Thinking
I grew up poor in Chicago. There were people who had less, but I don't know anyone who had less money, except maybe the few homeless that would walk the streets in those days.
The difference between where everyone in that neighborhood "ended up" was in large part a result of thought and belief.
There were people who had lofty aspirations and they loftied themselves into bankruptcy at a young age. Sometimes twice.
Everyone there lived "paycheck to paycheck" and in total fear of what would happen when the next paycheck wasn't there.
I hated "paycheck to paycheck." It was no kind of a life to live….
So why was it that in our 420 square foot home, 4 of 5 little kids ended up with enviable income after they "did done growed up?"
It's all about thinking, a few key instructions, and having a *real* map.
My Mom never said, "visualize, feel good about it, be grateful for what you don't have yet, and receive it."
She said, "no matter what happens we will survive." "I don't want you to go to the orphanage. We will survive."
Now what kind of "success talk" is that?
It's the only kind possible.
Talk of making millions to those little kids and you bend their brains in such a way that they turn to crime…the only way they would learn to get a lot of money. And many of those kids in that neighborhood did precisely that.
And crime touched all of us at some point in our lives.
At one point I was the victim of theft from one of the kids in the neighborhood. Broke into my bedroom, stole coins I had collected since I was 7. Spent all of the money. I was saving it for college. It would have paid for a year or so.
I recovered. Earlier in life, I had savings bonds stolen by someone I loved. Another year in college… I was a massive "saver" as a child. When you're poor, you either spend like an addict or you stash like it will be gone tomorrow. I fell into the latter camp because I hated being poor.
The advantage I had, was a Mom who wouldn't tolerate deviance. There was never the option of "giving up."
Our house was the home with the open door where everyone was always welcome and where anyone who needed a place to spend Christmas could be.
There was no tolerance for stupidity.
The four kids who went through hell with the Mom who accepted all and accepted no B.S. from anyone within or without…they all "made it."
The odds of those four little kids "making it" was about 1/20 to the fourth power, or about 1 chance in 16,000…
Today, whether you are 30, 50 or 70, you have many years left on this planet!
Did you know that someone who is 65 years old today has a 5 in 6 chance of living to be 85?!
Her Mom died at 36. Alcoholism.
That was one reason there was no tolerance for stupidity…
Mom was smart…not a genius, but probably close.
She never stepped foot in college.
The reason this course will occasionally be referred to as "The Millionaire on Mom's Advice," is not because she had all the answers.
She didn't even have a lot of the right questions.
She had no means. None. Zip.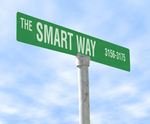 But she had the ability to direct behavior in specific ways that work in creating a wealthy mindset.
She instilled thoughts, beliefs, attitudes that most people wouldn't even guess…that ultimately do create The Millionaire Mind.
Mom had us doing stuff that would eventually pay off in dollars and cents but at the time, it was only about survival, which was frankly a LOT.
As I would later discover, both in my personal experience and in researching wealthy people, people who build a safe and secure life, they DO things VERY DIFFERENTLY than your neighbor does.
Question Two: What Do Wealthy People DO DIFFERENTLY?
Isn't it a lot "harder" to be wealthy? It couldn't be "easier," could it?
If I want to release the millionaire inside, isn't that going to require working day and night forever, grinding out a Wall Street life?
Answers FIVE – EIGHT– People on Wall Street on average do OK but they typically don't become millionaire's or anything close. Wealthy people in America DO things they LIKE to do. They do what they are interested in and challenged by. I'll go through the data but typically people even in the middle class spend their day, every day, all their life doing THINGS THEY DO NOT LIKE. When they shift to the track of the wealthy, they begin doing things that are interesting, things they like and frankly things that are down right fun.
Ultimately it is much more difficult to be even in the upper middle class than it is to be wealthy and that will be even more true as the balance of this decade unfolds.
It is SO IMPORTANT for people to GET RID OF THE HELL FOR LIFE MENTALITY. You and I do NOT have to live in hell. When you take the key and open the door, you PICK which way you want to go and what you will DO.
The actions, behaviors and results of modest millionaires ARE VERY DIFFERENT than those of people of all other income brackets.
You're an inch away from the door. Opportunity knocks or you finally are motivated to make life happen, you are going to do it, and then …..
Your wife is pregnant.

Your husband walks out.

Opportunity knocks.

The car dies.

Opportunity knocks.

A family disaster strikes.

You get motivated.

The unexpected bill hits…it's big and bad.
Life happens while you're busy making other plans.
You can never stop what happens randomly in life, but you can REACT and RESPOND VERY DIFFERENTLY.
Go ahead…Scrutinize the Teacher
And you think, "now that IS Kevin Hogan, but can he really help ME make it? I mean really?
"How can he help me when I've failed so many times and never been able to take the chance."
"If I do what the simple science says to do, can that really work? For me?"
"I've never finished what I've started and a lot of the starting stopped when I started thinking about things instead of doing them."
"So how can he help when no else has been able to help."
You had best ask and scrutinize all claims from everyone…
I didn't "make it" selling "success and money" information. I worked real jobs, developed real businesses and most importantly…

I was among other things, successful psychotherapist (I STILL see an occasional client because they just won't go away!).
My tool of specialization was deep regression hypnosis. I did this full time for almost a decade. That becomes important as you will see later…
KEYPOINT: I had real jobs in a real life just like you…..and I was not very good at most of them…until I began to do what turned me on.
Human Behavior Reveals Secrets of Success Thinking
I did about a decade of regression hypnotherapy as my day job. It's the opposite of traditional hypnosis where someone talks to you. Deep Regression Hypnotherapy is what happens when the client does all the talking. The therapist listens and occasionally points the client in a direction or asks for more information.
I'll show you at Releasing the Millionaire Inside: The Secret of Affluence in Las Vegas.
What would happen if thousands of people told you everything they really thought about relationships, money, sex, wealth, happiness, gender differences, racism?
What if they were given truth serum?
What would you learn about life?
….And I listened and took thousands and thousands of PAGES of notes over the years. How the wealthy think, how the poor think.
Utterly unique experience to have it all laid out…
And for you, you get to learn the inner workings of what people REALLY THINK, all culled from 10 years of clients decisions, thoughts, beliefs and attitudes.
In regression hypnosis, people don't lie. It's about the only time that is the case, even in therapy. They simply tell the truth. They simply say what happened…
And that gives the therapist who listens for a living a unique vantage point on human nature.
We find out not only exactly what people DO, but we find out what they REALLY think, and thought at a certain time, and WHY people did what they did…and do what they do…and…
WHY people can't say in public WHY they make certain choices…WHY people cover up…a lot.
People have no choice but to cloak the truth…people like me and you and your Mom and your friends and your Pastor and the CEO.
PEOPLE would be ostracized (and are every day) for SAYING what they really think, and doing what they are compelled to do. They are ostracized except in this one office, where they say what they think and what they did.
Funny thing is, most of it is not only not terrible, it's remarkably benign…but as you'll see, it can stop a life, cold.
Almost everyone covers up a lot of their thoughts and actions, to remain politically correct and societally accepted. It's understandable, it's devastating and by and large the WEALTHY DO NOT DO THIS.
In other words, most people feel compelled to conform to whatever bizarre standards of behavior, ethics and morals are set up in a community/State/ or Country.
And people will do precisely what they don't want to do almost every time when confronted with what their FEELING about what their neighbors or family members see them do and glean as to how they THINK.
People are terrified that they will be found out for thinking about just about anything.
Don't worry, you won't be telling me or even the other people at Releasing the Millionaire Inside.
But think about it, people will get "caught" at something perceived as ugly and get kicked out of the Senate.
Fact is, the most successful people are people who are aware of their own thoughts and DO NOT CARE what others think about those thoughts.
It's not that the successful person doesn't care about other people. They do…in fact as you will learn from the research, the wealthy often care more about certain parts of society than the poor or middle class ever come close to.
In fact, they care a LOT.
But they aren't interested in reading bad reviews. And they laugh when a finger is pointed at them because the pointer is guilty of so much more.
And that pointer by definition cannot be successful.
They cannot build lasting wealth.
They don't have time to be affected by other people's thoughts of them.
Expressions of Success Thinking…How the Wealthy View the World
Perhaps more important than anything in life is YOUR WORLD VIEW.
No one talks about this because it's seemingly so unimportant.
What could values and attitudes and beliefs have to do with success and achievement?
The WORLD VIEW of the wealthy is VERY DIFFERENT than the world view of those who are not.
The wonderful thing is that world view is something that is taught and the easiest of all things to change.
And after lots of listening, I know what both poor people and rich people say that reveals their world view. And it is fascinating…
I love playing cards and you meet, everyone playing cards. And I listen… a lot.
Poor people and even those in the Middle Class that I run into at a casino say,
"I'm gonna go home with a fortune."

and the key indicator of never having wealth:

"I'm playing with the house's money."
Rich people I listen to at the casino say,
"I'm having fun."

"I'm going to see Lance Burton."

nothing, because playing in a casino is entertainment.
Here is a crucial distinction.
Imagine you put $10 in a slot machine and win $1000.
It's fun and can make for a great story.
Reasonably rich and poor pocket 500 or 900 and then….they play with the rest.
No problem there. That's what having fun is all about.
What happens next and HOW PEOPLE DEFINE THEIR VIEW OF THEIR EXPERIENCE DOES….
People who play with "the house's money" can never become rich.
Because here's what that means:
When a person is playing a game at the casino, or slots, let's say they start with $100.
Now it's an hour later and they have $1000.
Poor people will tell you that they are playing with the house's $900.
That's why they are poor.
Reality: They are playing with their OWN money.
Winning or losing, up or down, it's ALL that person's money.
Wealthy people instantly get this. No one else does.
When the casino wins, the casino doesn't say, "playing with the player's money."
The person who plays with "the house money" says statements outside of the casino like, "…and anything extra is a bonus."
No, it's not. It's the result of concentrated effort.
To see it any other way means never making it past middle class… …and probably never getting to middle class.
Here's a simple but crucial WORLD VIEW DISTINCTION for you:
You are ALWAYS playing with YOUR MONEY.
As soon as you see it in ANY OTHER WAY you CANNOT be or become wealthy. Period.
Change Your World View…Just Tweak it and Communicate Like the Rich
Rich and poor people communicate very differently. The words they use. The phrases they string together…they have great meaning that few ever catch on to.
In fact, you're going to find out….
….just how different Millionaires are from Other People…and HAPPILY so.
Face it, you want and need to know:
What Millionaire's Really Think
What Millionaire's Really Do
How a Millionaire Really Sees the World
How Millionaires Really Make Their Money
The cool thing is that although changing what you say doesn't make you wealthy, I have developed exercises and skill sets that do have cause/effect relationships on building wealth.
In other words, you can re-shape that brain until it "moves you" in the right direction. That's the great thing about the brain….
And once the brain is shaped into wealth, it is very, very hard to move away from that. For the same reason poor people stay poor, the rich stay rich. It's in the "shape" of the brain.
It's in the thoughts that are triggered from inside and outside that will make all the difference in the world.
My friend Mark was staying with me in Vegas. I got him a suite at The Rio. The Rio is a beautiful hotel and in any city on the planet, it would be the best hotel in the city…except…
Las Vegas. Where it's about seventh.
Mark hung out with me at my Penthouse at the Bellagio. We were kicking back relaxing after the fourth day of training.
"Ya' know Kev, (looking around) I gotta tell ya' that I appreciate The Rio and all, but when you're at The Bellagio all day and up here with you, you get a feeling that The Rio is just another place."
The cognition had struck home.
You become your environment.
Today, just months later Mark is thriving in his own business and owns a beautiful home in Texas…with someone to talk to… and a very special bonus that came with that package too… You might know that you are literally one step from being on the right track and you might not be able to figure it out.
He had become comfortable and familiar at The Bellagio. Once you live in a successful environment it's tough to stay gone for long. The brain finds a way back. Even after four days…
That happens with a lot of people who get the chance.
And although environment/context can be huge, there are other factors that matter too….
Sometimes it's as simple as one singular shift that you never would have found that will make the difference between earning $500,000 next year and earning $25,000 next year.
Literally, I've watched this happen THREE times in the Inner Circle in the last year. (The Platinum and Gold Inner Circle are the closest 30 people that have access to me outside of my immediate family.) They can ask a question 24/7. I'm there. They can have me push them or pull them or do nothing but comment.
The choice is there's. Whatever we're doing, we're doing something seriously right and it's exciting to watch quantum leaps.
Tiny Shifts Make Huge Differences
If I might be the trigger it's usually when I have someone do one or two or at most three specific things differently. Tiny shifts that to anyone else would go un-noticed.
You could say I have OCD for finding the THREADS that lead to wealth for each specific person.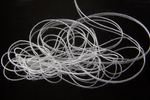 Invisible to everyone, I get to pull specific threads in people's minds, and then watch what emerges.
In Las Vegas, I'm either going to find your threads, or I'll show someone how to find your threads or if necessary, or perhaps, I'll show you how to find them yourself!
Sometimes, there is a very specific item that I have some people buy every day. It costs about $2. And, they have to buy it every day. SOMETIMES THAT IS ALL THAT IT TAKES TO MOVE FROM $70,000 per year to $250,000 per year. BUYING SOMETHING!
It's a different item(s) for each person. You'll find out in Las Vegas.
When you do, sometimes amazing things happen.
For others I might have them do a very simple set of actions that require no learning, no skill, not much of anything but maybe 15 minutes of their time each day.
And when they do, amazing things can happen.
So why doesn't everyone do "it?"
Because self-sabotage is alive and well inside of everyone.
Anyone and everyone can easily leave their threads untouched, even when they KNOW
EXACTLY WHAT THEY ARE and HOW TO PULL THEM.
Because of self-sabotage.
It's like having Michael Jordan's body, brain and skills AND KNOWING IT, but not using them for anything but being a janitor. (and I WAS a janitor way back when for two YEARS in a nursing home!)
When you are in Las Vegas in the room with me, you WILL find the exact threads that you have and I'll show you what to do with them.
And you MUST do them or I will be really ticked off.
Whether you are one step away from wealth or a complete reclamation project it makes no difference to me.
I've been at all ten deciles of wealth and poverty at various points in my life.
I can relate to you at any level you are on or have been.
We will uncover your threads.
Three days in Las Vegas might just sound like a lot of fun. Even my son says, "what happens in Vegas stays in Vegas."
But I say, "What happens in Vegas, I bring home for everyone."
The Millionaire Inside is the most amazing three days of your life.

The Science of AFFLUENCE is the pinnacle of not seeing "it" and THEN SEEING IT CLEARLY.

The Millionaire Inside is where you will make the final step. The Science of AFFLUENCE is where you will get the map. (Yes a literal map that will be complete when you go home!)
You Can Be Wealthy
It's very rare that I meet someone who simply can't be wealthy. But there are some people with handicaps so severe that are hospitalized for the rest of their life, that simply can't.
But if you are reading this right now, there is absolutely no reason, none, zip, nada, none, none, none, that you can't be wealthy.
If finding your passion was all there was to being wealthy, it would be a simple thing wouldn't it?
Do what you love and the money will follow?
Do what you love and the money CAN follow.
AND, doing what you love sure makes LIFE better. But doing what you love is not a prerequisite to being rich. Not by any stretch.
I know a few people who don't love what they do and are still rich.
Doing what you love, and YES, we will find those things, DOES matter because life is more than the means to be free, but it's not as obvious as doing what you love….
But you have to be able to see the THREADS and pull the threads in a very specific way, in a very specific direction.
In fact plenty of people do what they hate to do and get rich. They do things they feel terrible about and amass stacks of money.
To me ethics matters…but sadly, it's not in everyone's wealth building equation.
Pull too hard and you break the thread. Don't pull hard enough and you fail instantly.
At The Millionaire Inside, in Las Vegas, you're going to see your OWN THREADS uncovered right before your very eyes and then you'll be given the instructions on what to do with those THREADS.
NO ONE has ever done this before.
Passion matters.

"Taking action" matters.

Thought matters.

Economy matters.

Networking matters.

Love matters.
But The Gap, is the THREADS. It's the incredibly tiny thing(s) that you will be instructed to do that will cause momentum to happen in your life.
At The Millionaire Inside, you will SEE your THREADS and be given instructions.
Maybe it will be to buy something every single day.
Maybe it will be to wear something every single day.
Maybe it will be to walk somewhere every single day.
Maybe it will be to do something specific every single day.
It will be every SINGLE DAY, whatever it is….that is the key.
AND for some people there are as many as 3-5 threads that will need to be "pulled."
BUT HERE'S THE DIFFERENCE BETWEEN The Millionaire Inside and everything else you've ever done to accomplish living wealth.
You'll be given the specific exact instruction on what to do that will trigger the momentum you must have to build wealth and live a rich life.
And while others you meet at The Millionaire Inside may encourage you with a specific instruction, even under my direction, you will be given your specific instruction(s) by me and only me.
WE aren't going to screw this up.
There are problems, though, in the majority "self exploring" or others trying to find other people's threads. Sometimes it works, sometimes it doesn't.
Why Get Rich Seminars Fail
Have you ever been to a seminar and the leader says, "what's most important to you in life?"
You have a partner and she seems like a nice lady. Perhaps she's 55 or 60.
You write down passion, family, my kids, career, spirituality.
Those things all might be true. They probably are…
There is something missing.
There are the things you are thinking that you do not write down that are more important than some of those things.
Partying more. Writing a blog to rip the company. Make an adult movie. Have an affair with the neighbor. Shoot the neighbor's spouse. Be in a Hollywood movie.
But you can't put any of those down on paper can you?
If I write that I want to expose my company for toxic waste or skimming off pension funds, my company isn't going to employ me for much longer.
And worst than that is the nice lady I'm sitting across from which is my immediate threat to my privacy and desires…will think me a bad person because I want to do an adult movie and she'll really think me naive because I want to make a Hollywood movie. And even though, those are only a couple of things out of ten…of which the other 8 are all "wholesome and good,"….
….until you have a complete picture of your self and what you really want in life, you will totally sabotage yourself in pursuit of those things that are "wholesome."
…you see, your seminar leader will ask you what you wrote down, you'll say all the right things and your seminar will believe you. Nod approvingly. But you couldn't write the entire truth, which means that EVERYTHING from that point forward FAILS BECAUSE IT is based on flawed information.
You start at square one, you have incomplete information and then you are moved to square two without the batting of an eyelash.
This is the starting point of failure of all "get rich" seminars.
What is your true passion? What do you love?
You write down "the right answers" instead of what you really want, and instead of heading to New York, you are now destined for the Arctic Circle. Just a few degrees off….changes life completely.
And that's just the beginning of the problems that all similar seminars have.
You cannot share with an audience who you really are; and anything based upon that requirement isn't going to work.
So how can we make up for that in Releasing the Millionaire Inside: The Science of AFFLUENCE?
That secret is worth it's weight in gold… To give away that secret would be to give up something worth millions to both you and me. Anyone wanting to know the answer is going to be there in person.
The fact is that NO ONE except you and me (and I'm sworn to permanent confidentiality) will be aware of these kinds of incomplete pieces of your life puzzle.
(And no, you don't have to be honest with me either, but your instruction(s) might be less perfect.)
And because EVERYONE has these uncomfortable pieces, it's VERY difficult to direct a person as a "coach" without being in a client/therapist relationship.
What's exciting is that where others will judge you when you mention what you really want in life, I'm already well aware of what you want. I've done the research. You can't surprise me.
I have one and only one goal. …to give you the instruction(s) to lead an ecologically sound life that will reap you the wealth you deserve. Period, end of sentence.
A decade of therapy and instructing regression hypnotherapy paid off in ways that are hard to describe in a few lines of information about the secrets of affluence.
There is no fiction book that has a plot line I haven't already heard… in depth…in detail…and seen how it plays out and to what end.
And this is just moving from square one to square two!
What happens next is people list their passions or most of them, and then they are forced to start to work on these things as if they are a complete picture.
What started off as incomplete soon turns into fantasy and although you believe it for a moment, when you go home, you return to the frustrated reality that you left with little or no change.
Each step of the path is fraught with self-disclosure problems.
We make them go away in The Millionaire Inside!
You'll NEVER have to deal with wasted time and money in The Millionaire Inside.
You can observe this in your daily life.
People Reveal Themselves Unconsciously
Everything people say, every innuendo, every nuance, every phrasing reveals something about a person's nonconscious or conscious mind. Two very different pieces of you that need to be in alignment moving forward…
…and unfortunately without the instruction(s) you will not be able to get the nonconscious to cooperate. It's that simple.
Studying why people fail, why they succeed, what they DO, what they say all of these things are crucial to THREADS and your meeting the million dollar target.
Everyone else takes a single model and tries to apply it to you.
I already know that doesn't work. Spare me the message. I'm well aware of that. You won't repeat, rinse, repeat, rinse, repeat.
And rest assured, anything and everything you want to remain private and secret is comfortably stuck in your brain. You aren't asked to share ANYTHING with ANYONE.
There is a concern I have.
I do NOT want to make it sound like this method is the simplest to use to get rich, to build wealth. It's not. There are ways that do not factor in integrity.
I won't give you the names….but they're out there. Save your money working with me and go see them if the only factor that matters is "super fast."
You and I don't sacrifice the integral-ness of who you and I are, for the purpose of building wealth.
Right after college I lived a life for maybe three years where I did things that walked the line of ethics. You could "argue" it was good/bad. But the debate didn't need to take place.
Being involved with a profitable product designed to sell people something that is worth $10,000, for $20,000 or more, is simply wrong. And it wasn't selling, it was more about near coercion. You don't sleep well. You don't have good self-esteem. You feel terrible. You feel guilt (thank god). You spend the rest of your life repairing it!
There are people who will make many more millions than you and I. Many will do it ethically and with integrity and we will applaud them.
But we will never compromise ethics. We will always help the old lady across the road.
Releasing the Millionaire Inside is a unique experience.
It's exciting. It's not revealing to others in the room but it's self revealing in a refreshing way.
A Map to Lead You to Wealth
You will go home with a MAP. A real map. Not some B.S. map.
I've seen it all. The junk they give you at these seminars begs for failure and failing out of the chute.
Releasing the Millionaire Inside, IS what you have always hoped for.
You walk in feeling comfortable. You leave feeling comfortable, rejuvenated, maybe a little nervous about your simple instruction(s) but with a knowledge that you have now set in motion the wheels that have a singular outcome.
Let's say ….A million dollars is a significant sum of money. It is a special feeling when you think, "hey, I'm a millionaire," and you made people's lives better at every step of the way while living the COMPLETE LIFE that YOU want. Not the life that someone has painted for you.
Simple

The Luxor Hotel
Las Vegas
October 16,17,18
3 Days Thursday – Saturday 9 a.m. to 5:00 p.m.
Package Includes:
Registration Fee
Continental Breakfast
Coffee or Tea
Lunch
Snacks
Soft Drinks
*Releasing the Millionaire Inside Seminar Registration is $1497.
Each day we will be together from 9:00 until 5:00.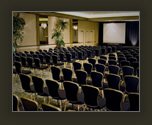 Your tuition with the Total Package includes your registration fee, continental breakfast, coffee or tea, lunch, snacks, soda. You are fully taken care of and under my care. You EXPERIENCE, BECOME COMFORTABLE and BECOME FAMILIAR with wealth and living as you soon will.
In the evening, of course, you can take advantage of anything you want to do while in Las Vegas. Lavish restaurants, gargantuan buffets, amazing shows. You will have fun…something I encourage your COMPLETE LIFE to have…
This is the experience you don't want to blow….don't miss it…
BUT…for ME, please
Do this NOW, so we can finalize arrangements (always the single most difficult thing for us to do in Las Vegas), and you will save a total of HALF! That's over $1500 less than what everyone else will pay for The Millionaire Inside, next month.
The Millionaire Inside is only $1497 and you can use a monthly installment plan! (249.99 X 6 payments)
Early registration is rewarded handsomely because it makes dealing with the resort hotels easier. It's worth discounting to get a handle on the number of people we must take care of.
Releasing the Millionaire Inside will not be offered again in 2008, and perhaps not again.
I've worked hard to create an experience you will take with you for the rest of your life. We will collect a testimonial from you the day the course is over AND one year from the date of the course.
I can't wait to see what buying one little thing everyday does for someone…or walking to one specific location.
Welcome…to Releasing the Millionaire Inside…where living a life you deserve and being wealthy starting with the magical million….becomes reality.
Ready to step forward and take your instruction(s)?