Go Directly to Application Form
Las Vegas
October 16-18, 2008
Join me LIVE….
October 16,17,18 at the Luxor Hotel, Las Vegas!
You Tried IT…IT didn't work….
You tried "The Secret".
You tried an investment strategy or plan. It didn't work.
You tried your only chance they said someone like you could ever make it with.
You tried stocks. They went down in value.
You tried day trading. You lost money.
You tried real estate. You lost money.
You tried selling stuff. You sold almost nothing.
You tried what is now obvious to you… a bogus business opp.
You tried saving your money…investing your money….401 K'ing your money….
and have almost nothing to show for it.
You were well-intended but in retrospect, were THEY being HONEST with you?
They told you the stock market, "over time returns 10.4% on average." That's one of the scammiest statements out there. Funny thing is that the AVERAGE return is NOT something you care about.
REALITY: You can have a 10.4% average return and EASILY LOSE money!
(If the market goes up 50% this year and down 40% next year, how much do you have?)
Let's see up from 10,000 by 50% is 15,000….then down 40% brings us to $9,000.
BUT the AVERAGE return is 5%….you lost $1000. Welcome to reality.
Numbers don't "lie"; but people sure can leave out data so what remains….does lie.
(For the record, the stock market has cumulatively returned 5% annually since 1900 not including dividends, taxes or transaction fees…it's not a big deal…)
I could go through all the rest of the ….approaches to wealth building mentioned above and show you why they didn't work, and won't work, but I'll save you the time and reading.
I WILL go through them all in Las Vegas, one by one, so you factually know for sure what you are getting into the next time someone says, "let's go have a drink and talk."
In retrospect, didn't you really KNOW they were not being….forthright?
Maybe they thought they were telling the truth but neglected the math.
I just never know.
October 16,17, and 18 join me for The Science of Affluence – Developing the Mindset of Wealthy Choices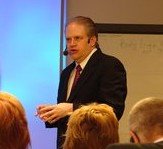 It is a candid and brutally honest, "lay it out on the table" reality check for honest people who want to know the truth about what can make them money, AND what won't.
And then we're going to look at hundreds of self-made millionaires and see what they do, think, believe and the very FEW ways people like you and me actually can build real wealth.
Who knows, maybe you still have SOME of your original start up money left.
Most don't.
I'm not an investment advisor…don't even play one on TV… I don't give financial advice except to my family, my kids and my friends who ask me to adjust their portfolios.
(OK we make complete sweeps of the stupid investments they were in so they can make money in the only 2-3 areas of 40 that are going up in value…)
In fact, I don't know that I've ever seen ANYONE invested correctly…or even close when I first look at their portfolios. Most have a balanced portfolio or a diversified approach to the market taking into account their "risk tolerance."
I nearly lose my mind….
I see "balanced portfolios", which are a virtual lock to having enough for three years of income at retirement….maybe.
I see all stock and/or mutual fund portfolios, which by SIMPLE kindergarten math are not going to get the person more than those three years in retirement.
Look, the reality is that the vast majority of people suggesting what you should do, are using data based on a few premises:
Real Estate goes up in value. Your house is a good investment, especially if you put very little money down.
A balanced retirement portfolio will prepare you for retirement.
Your social security checks will be there for you.
The stock market will go up.
You should take a risk assessment test to measure your tolerance for risk.
These are some of the stupidest things I've ever heard.
Let's just go in order with each of these myths.
1) Real Estate goes up in value. Dumb. We have always known this is not a "given" or a "premise." I can give you dozens or hundreds of "oh yeah, good points" but if you know anyone who lives in Japan, ask them what they think of this…..oh…or you can ask anyone who tried to sell a house this last year.
Real estate CAN go up in value. But rarely does it explode.
Exception: Water "front" properties that aren't going to meet w/ hurricanes, storms, and other impending natural disasters….are generally in high demand….which, of course, means you will always pay a premium to live in San Diego, San Francisco and Seattle and when the economy crashes, you can kiss your equity good bye. More of this later….
2) A balanced portfolio in your 401 K? I could spend a month here. This is the STUPIDEST thing I've ever heard. A mix of stock and bond funds is NOT a good investment. Stocks go up more often when bond yields go DOWN. If you get LUCKY and hit a time that you are SELLING these investments at high prices and spent significantly less for them, good for you.
The fact is there is no info that this is the smartest or even remotely effective way to build wealth. In fact, anyone who can do math can prove in minutes that this is almost the certain way to having very, very, very little when you retire. (Forget having ANYTHING while you are in your 20's, 30's, 40's, 50's or 60's)
Look, I have a 401 K and I "max it" to the legal limit every year, but I will never HOPE that it will be there for me when I am retired (whatever THAT picture might look like) nor do I THINK that no matter HOW SMART I am, that it will provide more than a few years of security. I can make it look like that million/millions are going to be huge in 25 years, but the fact is that taxes will take most of that money when I retire….
I'll go more into this in Las Vegas. I will tell you that you SHOULD put as MUCH AS YOU LEGALLY CAN in a 401K for LOTS of reasons, but it is only BONUS "money" that MIGHT help you SOMEDAY.
3) Your social security check. (In America we have a welfare system where people think they pay into an account which keeps until they retire, then draw on that money… it's an interesting picture but it is not true) Let's just say this: If you are over 55, and can die by the time you are 70, I like your odds of getting a social security check. Don't ask me how much gasoline it will buy in two years or whether it will pay the electric bill, but I do like your odds.
But…If you can still get out of bed easily in the morning… I don't like your odds. I'll explain why and in fact show you how this is the biggest scam ever perpetrated on the American public. (Makes Iraq look like a winning deal.)
4) The stock market will go up. This is so stupid. People never think about what they are buying and what "up" is. Each year money is worth LESS than the same amount the year before. People can be idiots. They believe that if they made $50,000 this year and they don't get a "raise," for next year they are still making the same amount of money. Sure they are… and you can buy the same amount of gasoline….
The price of a business on average will go up with inflation. (It will earn you nothing.) The price of a good business will go up a few percent per year in addition to inflation. (woo hoo) A great company like Starbucks will have a run for 10 years and then close 600 stores, fire 12,000 employees in the summer of 2008.
I have a sum in "the stock market," though I don't own any stocks of companies that don't put gas in a car or produce gold, platinum or silver. Bonus: I own Chevron. When the oil companies start losing money, and they WILL in the not to far future, THAT is the beginning of the next stage of economic disaster. Unlike most people, I root like crazy for the oil companies. When they are gone, so are MILLIONS of jobs and well….I'll tell you the rest of the news in Las Vegas.
Fact: The stock market could TRIPLE in price and still be in the midst of a CRASH if inflation is up 400% and the market is up 300%. I'm not ever interested in the PRICE per se, of the market, I'm interested in the VALUE of it. Make sense?
5) You should have a Risk Assessment. Your "risk assessment" is MEANINGLESS. You take whatever logical risk is required to achieve the highest probable return in any moment of time. To do what you are "comfortable" with borders on psychological disorder. Financial planners aren't scientists and they aren't THINKING when they talk about risk assessment tests. The ONLY thing that matters is that you don't WALK SLOWLY down the burning building when the highest probability of living is to RUN AS FAST AS YOU CAN without injuring yourself to the point you can't exit the building and get clear.
It's not FUN but it's necessary to think LOGICALLY about your money and WHOM you give it to and what they SAY they are going to do with it. If people give you a risk assessment test, they are telling you that they will invest your money in a way that makes you "feel comfortable." I'll pass and go with someone who will make me wealthy while I watch the scary movie.
I've been fortunate enough to been whacked in the head HARD after doing stupid things and forced to face the reality school of life.
I would like to share with you what millionaires DO, what their ATTITUDES REALLY ARE, what they BELIEVE (it isn't "The Secret"), and to a lesser but still important degree, what they THINK.
Millionaires have a consistent path to continually achieve.
3 Categories of Millionaires
There are a few general categories of millionaires, by the way. I ALWAYS am referring to the millionaire who is an entrepreneur.
The corporate CEO/upper management guy who made it on stock options makes up about 20% of the non-inheritance millionaires.
What people do and think that INHERITED their money is of VERY LITTLE INTEREST to me when it comes to BUILDING wealth.
No, the vast majority of millionaires that aren't inheritors are SELF-MADE millionaires and THIS is the group I want you to aspire to break into.
Notice I didn't mention millionaires that made their millions through investing.
Rare.
Notice I didn't mention millionaires who made their money through winning the lottery.
Rare.
I'm talking PROBABLE MILLIONAIRES.
The Bureau of Labor Statistics puts out the numbers every year.
People who have an ownership stake in a business (self employed, professional practice, or own part of a business, and I don't mean 100 shares of some stock) are the people who are by far the wealthiest.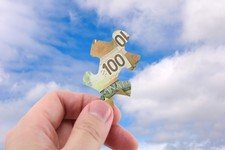 I'm also not interested in the SUPER RICH.
If someone is worth $100 million dollars, what do I care?
Nada.
That is NOT the life that is interesting or probable for you.
Don't get me wrong, Warren Buffet is welcome for lunch anytime he wants. BUT, to attempt to replicate his wealth is foolishness and is destined to fail miserably. Save it for someone else.
Be happy to make a few million bucks in a few years and be good with that, OK?
Remember that life has stuff like kids and trips and love and the like.
Money (and it's equivalents) is 100% necessary and in fact mandatory, AND it's going to be more important in the next few years than ever in history, BUT, once you have created ENOUGH, you have ENOUGH and YES, you CAN have ENOUGH.
How much is enough?
I'll show you in Las Vegas. It's a quick calculation and doable by almost anyone.
An EZ Road to Wealth?
Now, do NOT think that there is an EZ "road" to wealth. There is not.
There are NUMEROUS roads that are well paved with plenty of places to refill the tank along the way.
Millionaires think so differently from ….everyone else….it's rather disconcerting when you look at the preponderance of agreement about what they do, their attitudes, beliefs and so forth.
It is a very, very, very, very rare person who can get to millionaire achievement level without effort. Going from $50,000 to $1,000,000 is doable but it will require effort.
Anyone who tells you that it's EZ or can be done real quickly or whatever, is full of hooha.
While you are in Las Vegas you COULD get a casino to approve a million dollar limit on a table. You could start with $100 and double it 14 consecutive times and end up with a million dollars.
It COULD happen.
But not to you, me, or anyone we know or love. And we won't even consider it because this is "The Secret" thinking and it is foreclosure thinking and it is not going to happen.
I love Vegas, but even Vegas doesn't promote itself as a place to get rich. Think about it. Does Las Vegas promote itself as a place to hit it big? Nope. Because that is not the Vegas brand. It's a place to have fun. Period.
Build a Wealth Plan
Building wealth requires effort and requires some specific focused planning that I rarely see published ….anywhere (in fact I can't think of anyone who does, but there must be someone) so I'll show you HOW to plan and WHAT TO PUT IN A PLAN.
Now wait….
before we go one second further….
You need to ask this question of everyone who shows you ANY "method" for making money, especially if it's a lot of money.
The answer SHOULD almost always BE: "Because I care and because I make money when I make you money."
If that is not the answer, YOU have a problem.
If you have a hedge fund manager who doesn't make money when you make money, you have positively put your hands into someone who is NOT ACTIVELY INTERESTED in YOUR MONEY.
I've never been the kind of guy who could buy a Starbucks or McDonald's franchise and make it work. I'm just not that disciplined….or lucky.
Almost all millionaires that didn't inherit their money have one thing in common. They have an "ownership position" in the "something" that made them rich.
Maybe they were the doctor who owned part of the clinic, or an attorney who owned part of the firm, or the guy in his basement who ran his business and spoke around the world.
What I like about basement work is that there is no real OVERHEAD.
I hate overhead. Overhead makes me think of being in OVER MY HEAD and I don't like it.
Overhead means out of pocket, my pocket, so like these other millionaires, I have some fundamental differences in thinking from the way other people do business and fail.
Don't get me wrong. I'm not cheap (at least not in everything).
I travel first class.
I spend time in the most luxurious hotels on the planet and yet I still eat at Subway or similar more often than not. I drive the 2000 Honda.
I'm not a "food guy."
I'm not a "car guy."
I don't really drive much any more because I work….at home. I do have a nice traveling wardrobe if necessary, but I can't match socks from my drawer at home the rest of the days.
Information Marketer Fred Gleeck to Present
And this is ideal, at least for me and people like me and probably Fred Gleeck, too.
Fred will be one of your presenters at The Science of Affluence in Las Vegas.
He also has no idea I'm telling this story, but he'll be in the Mexican Riviera when Coffee comes out so let's see him get all upset with me….
🙂
I invited Fred to present at The Science of Affluence – Developing the Mindset of Wealthy Choices, in October to speak with you and me.
Fred is one of the most famous information marketers of all time. I love the guy.
I was sitting down in the Rouge Lounge at the MGM with Fred Gleeck last week.
Fred is a marketing genius, a wonderful professional speaker and businessman.
I had a decent jacket on for our get together.
He had a black t-shirt on, no jacket, and was easily the most under dressed person in the place. In fact, I'm surprised they let him in…. 'course he was probably worth more than any 50 people combined around the club. Now that I think of it, our goofy looking little group was probably worth more than everyone in the place…combined.
The waitress blew a MONSTER tip because she irritated me, not thinking we were right for the place, under dressed and all. Oh my….she didn't get the concept of NOT underestimating your customer.
She needs one more tattoo to put above all the rest she had. This one would say "don't be dumb."
Fred was in Vegas staying at his home there and getting ready to head to one of his other houses and do some gigs and then off to the Mexican Riviera. (Big deal…)
😉
Fred is purely comfortable in a pair of jeans and t-shirt in a fairly classy "jacket only" lounge in one of the top 10 hotels on the planet.
He picked on ME for WEARING a JACKET. (Usually it's the other way around.)
Ugh.
But like most successful people who EARN THEIR OWN MONEY and didn't inherit it, certain things just don't matter.
Wealthy people who earn it and can REPLACE it if necessary, rarely need to showboat. They can, but usually they really only need to reward themselves and not show off to others
Of course when you have BILLIONS it's all a different game again, but there is little point in going to business war until the end of life to achieve a number in a bank account.
John Lennon knew what he was talking about when he said, "This ain't no dress rehearsal." I'll never forget seeing those words on the John Lennon Wall in Prague. They have stuck with me since.
It means you don't screw up and not do life right. You will pay a price in negligence or excess.
Everyone NEEDS enough to weather any storm that comes their way or they will go down when the storm hits.
And THAT "dollar figure" is something attainable by most everyone who wants to achieve that simple level of security for those they love and care about.
Enough is enough. In today's money that translates into a certain dollar figure and I'll show you how to calculate that in Las Vegas at the event.
Having wealth is nice. It means you can be pampered however you choose.
It means being able to have a fund for your kids to go to college if that is in the plan.
It means you can live how you like to live without worrying about a payment.
Those are very good things indeed.
I'd like you to have those things, and more.
Join me and my very special guest presenters for an unusual event that you will remember and "come back to" for the rest of your life.
Science of Affluence: Developing the Mindset of Wealthy Choices
October 16,17,18 at the Luxor Hotel in Las Vegas.
It's going to be very cool.
You are in for three packed days.
You'll learn the truth about what works and what doesn't.

You'll find out just what the Millionaire Mind really is.

You'll learn about how wealthy people really think and what they really do.

I'll have an opinion or two along the way, but mostly this is going to be Fun-n-Fact.

We'll have fun, but there is no B.S.

There is no "Secret"- like stuff.
For example, you will learn:
You'll find out the scientific reason why the market will never return a 10% average or anything close over the next 10 or 20 or 30 years, in your lifetime or mine.

It….can't.

When you know WHY, you'll then know WHERE to put the shekels you begin to earn from the very FEW places you can actually build wealth in the next five years.

Wealthy people do different stuff and think different things from the rest of the world.

I'll take you through the real data. I'll show you how wealthy people REALLY got that way.

I'll show you their habits, beliefs, attitudes, their feelings toward education, school, failure, you name it. You will have a COMPLETE model.

No one ever before…..

You'll find out what YOU are likely best suited for in the next five years.

You'll find out how to bridge from where you are now to where you want to be.

You'll find out why your "goals" haven't worked and why your "dreams" are fading.

You'll find out why your investments failed (unless you read Coffee and invested in gold and oil three years ago).

You'll find out from people who have EARNED THEIR WAY to achievement how important certain factors of success are and how important what people think are factors….are never thought of or considered.

You'll find out why you should stay home if you are unethical. Ethics in business are a HUGE piece of the pie in building a small business whether neighborhood or Internet.

When economic times get tough, people move FROM RISK, toward people they TRUST and they focus on SECURITY….and they are going to get very tough.

You won't hear about anything that has any significant likelihood of failure and if it does, you'll find out contingencies.

No one will talk to you about "investing" in Real Estate, MLM's or wacky investment schemes.

As always, I'll bring people in to show you what works, and walk you through the simple science (gently but surely) WHY certain things will work and others won't.

You'll find out why seemingly "good ideas" will die on the table.

You're going to meet truly successful people who lay it all out for you….leaving nothing to the imagination.

And, we are going to have fun.

You don't go to Vegas to not have fun.

So if you insist on not having fun, don't be there.
Nothing like this event has ever been held before. It's all about cool people who have made it….cool people who are prepared for the next five years….that will walk you through how they think, what they do, how they act, how they feel and answer every question you have so you can accomplish what matters to you.
Special Presenters
I've already asked a couple of my friends to come and put it all on the table for you. So far so good. I'll ask a few more. I'd tell you they are interchangeable because to some extent that is true, BUT some of my friends are a lot better at making the connection between their achievements and YOURS than others.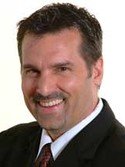 I'll bring in Information Marketer Fred Gleeck for you and top Internet Sales & Marketer John Micek (pictured, right) has agreed to come as well. These guys are so dang smart it bothers me….
🙂
Come be with us for a few days with us at the Luxor Hotel in Las Vegas, October 16,17, and 18.
Three days and we'll pamper you for those three days.
At night, go play and have a grand time.
Your tuition for the event is $2497.
BUT…
Register before JULY 31 and you can attend for only $1497 and YES, you can do that in six payments of only $249.99 for six months!
Cool?
As I've mentioned before, Las Vegas, is the only town in the country where you REALLY need to know about how many people are coming to the event because of how catering and sales work at the four and five star hotels. (and I'm not switching to Philadelphia this time!!!)
$249.99 a month for six months.
That's it!
You take care of getting your flight and room.
We'll show you what works, we'll have all the data for everything and you'll meet some pretty amazing people, as always, at any Kevin Hogan event.
No tape recorders, video cameras allowed. You can bring your digital camera and I encourage you to take reams of notes as always.
This program WILL be filmed and it WILL be released at a price NOT CHEAPER than the price you pay to walk in the door.
Got it?
No one who stays home and dinks around can get the information you do cheaper for 18 months.
EVEN COOLER?
IF YOU PRE-REGISTER THIS WEEK AND THIS WEEK ONLY….
As a special GIFT, YOU will get an AUDIO CD copy of the event (assuming it turns out) of the event as my gift to you. You can't sell the event audio, give it away or even loan it out. It's for you and you alone…it's a gift, not recyclable.
***IF YOU WAIT TIL NEXT WEEK, the price stays the same but the complete set of CD's of the event will NOT be included.
Print this out and read that carefully.
We REALLY need to know who is going to be there for sure, so we can make catering arrangements with the hotel. When you run a Vegas event, you will find out just how wildly important this is.
And, the thing is, that I want you to have it so you have everything you ever need right there on your i-pod.
What's that worth to you?!
Exactly.
No coupon code needed this week. Everything you see here is what you get. It will be a superb experience and it will give you the choices you deserve to have and we'll give you the power to push the choice button.
Can't wait to see you in October. It will be wonderful!
Use the link below to register today. Remember if you register by Sunday July the 12th at 11:59 PM CDT you will receive the complete event on audio FREE because you were good enough to let me know NOW.
And you can still take advantage of the pricing program, six months at 249.99 per month!
Finally, you will receive another bonus….I'm not revealing it to everyone till next week but let's just say that the wealth WEEK has legs….
🙂
See you in Las Vegas!
Pre-Register Now for The Science of Affluence: Developing the Mindset of Wealthy Choices…..And Your Invitation for Membership