October 16,17,18
at the fabulous Luxor Hotel
Register for
When you wake up that Thursday morning, October 16, you'll dial the operator and ask, which room is with Kevin Hogan in?
It's time to finally Breakout to Personal Freedom using The Science of Affluence.
Don't tell them it's about science of affluence or breaking away from the hamster wheel to financial freedom. I thought about all of that and I concluded it sounds a lot more subtle to say, "let's go to camp."
And what happens at ?
You will begin the step by step process of breaking away from the chains that bind people to the past and the status quo and begin living a hopeful, abundant future. Whether you have a small business that is experiencing challenging times, maybe you sell products and services, or maybe you work at a good old fashioned "job."
In three days I'll guide you through a method of safely and securely creating change in your life. Change that is friendly to those around you. Change that is financially wise.
Experiencing Personal Greatness is something everyone wants to do. We all want meaning in life. We all need to be significant. The fact is that most people who achieve greatness do so while contemporaneously building wealth…a life of simple abundance.
I've put in thousands of hours toward studying the lives of those self made and home made people who have attained greatness, financial freedom.
I've used that knowledge to help scores of people build better lives, achieve wealth and get people moving quickly in the RIGHT direction… those who you will hear about in 18-24 months….
Now, I want to show you the process by which you can do the same thing. Don't confuse this with simple "modeling." What most people have learned about "modeling" doesn't work. Period. Just ask yourself, "Why did I fail the last time I modeled a successful person?"
Answer: Because you only asked exactly 50% of the right questions.
I've watched people in modeling projects and I see the same thing happen over and over. People ask a group of questions and model a group of behaviors that get them almost random results in return for their effort.
I'll explain why and I'll show you how to ACCURATELY and PRECISELY model people so you can follow the path of pretty much anyone you choose.
Abundance and financial freedom are predictable commodities.
Using Price's Law, on the very first day of in Las Vegas, I'll show you how you can virtually assure yourself any result you desire in any field or niche.
I'm just like you. A million years ago, I looked at every "opportunity" (scam) and bought into more than a few. It got old quickly.
Then I started studying the DIFFERENCES between people who succeed and those who don't. I found what most of the serious students of the affluent have found. Most of the things reported in pop psychology books and magazines don't make much difference in achievement…in greatness…in wealth.
The fact is that there's a LOT of stuff both the affluent and the poor (and everyone in between) do.
For example, people at all 10 deciles of wealth "visualize," and yet they are equally distributed over the 10 deciles.
"Visualization" is not a bad thing, it's just not a very useful factor in determining success and failure. Everyone visualizes. It has it's place. It doesn't predict abundance….zero correlation.
To say it in one other way, those who succeed and those who fail all drink WATER. WATER is a very GOOD thing to drink. It's IMPORTANT that you do.
But DRINKING WATER doesn't predict achievement.
Failing to drink water of course leads to bad stuff…like not being alive.
"Visualization" is like water. It's part of the living experience. It's even necessary to live. It just doesn't correlate to achievement. Make sense?
That said, there ARE factors that YOU CAN MEASURE, that people who breakout of the prison of the status quo can think or do, that DO matter. And some of these are the key "hinges" on which the door swings open or shut. For most people….shut…because of human nature.
But if you really want to achieve Personal Freedom, the freedom from bills and living paycheck to paycheck, or even to move projects you are working on to an extra ZERO on the end of your annual income, that is predictable.
By the way, if you need TWO extra zero's you are coming to the wrong place. I'm sticking….
a) With what is tangible.
b) With what YOU can actually DO.
c) With what takes work but not slavery.
d) With vehicles that I've taken and can vouch for their safety.
Low Risk Assured
I'm pretty risk averse….OK, VERY risk averse.
I will NEVER be Donald Trump. That requires risks and frankly a commitment level that I'm NOT interested in taking.
I'll stick with my zero's….
I've done what I have set out to do by of having a really good map, being smart enough to do things I find interesting or things I actually LIKE to do, and yes, recognizing and getting past limitations. (Ex. I don't look like Brad Pitt or Tom Cruise)
If you're looking to be Donald Trump, this is the wrong experience for you.
If you would like to have the ability to predictably live an abundant life where you achieve Financial Freedom….Personal Freedom, then come. You will be given the keys. All you have to do is turn the keys in the ignition and "go."
There is a very specific laser beam process (that is PRIVATE and PERSONAL…for YOUR EYES ONLY, and you will participate in it, in Las Vegas. It's essentially idiot proof because it deals with you and me on every level of our being and it shows us where we are flat out defective. Where we self sabotage and HOW to eliminate that sabotage…how to achieve IN SPITE OF our defects.
It's a three day process. It's fascinating, introspective, you REALLY learn about YOU. You'll find out how you ended up where you are. You'll find out exactly how to get where you want to go.
And, you begin the process with me, so you don't have to start something cold when you go home. (About the surest guarantee of failure there is.)
Will "this" work?
No.
YOU will work "this."
There is no "this" that "moves."
What I've developed is unique and it is special in that it accounts for personal significance and meaning in the equation of growing a life of abundance.
Someone asked me last week if "passive income" part of the plan.
Answer: It has to be because you'll NEVER get where you're going without it. You MUST learn to have the checks coming in when your head is on the pillow or you will always exchange dollars for hours.
I will show you all the "how's" and the "what's."
Most people's plan for passive income is nothing more than wishful thinking that makes The Secret look like it's for people who went to school.
Three interactive, action-based days where we'll apply the Science of Affluence and create pathways to financial freedom in your life!
Guest Speakers
Fred Gleeck, World's Most Respected Information Marketer
Stewart Emery, Success Built to Last
Bill Harris,, Founder of Centerpointe, Creator Holosync
J.P. Micek,, Secrets of Online Persuasion, Founder of Tribal Seduction
If I could show you how to create the life you desired, adopt the mindset of the wealthy, and literally give you a step-by-step map to manifest your life filled with abundance — would you be interested?
And what if, in the process, I could show you how to unplug the self-sabotage that was holding you from financial freedom?
Further, what if I could show you how to do this in a way that was right for you and your family, a way that was truly meaningful?
If that sounds like you, keep reading, because this letter might just include the key to a real life transformation.
50 years ago, your life would have been you against your self.
If you were able to master your self, figure out what you wanted to do, be and have in life, you'd go do it.
HERE'S THE SCOOP.
I can tell you from a monster sized longitudinal study by the Bureau of Labor Statistics, that two categories of people out of the hundreds of possibilities, can live with a sense of security.
The first razor thin group that might can achieve personal financial freedom, according to the BLS is "Professional." (Attorney, M.D., etc.)
But the other group that is most likely to weather any storm, the Michael Phelps of life, are….
"The Self Employed."
WHAT?! Yep, the self employed….a lot has changed…
Here's the deal. It's pretty simple. The self-employed earn on average 60% more than everyone else…and everyone else has "Professional," factored into it…. That could go a long way to paying those monthly expenses.
Self employed's often end up with a well chosen micro-biz in the basement… and those that are smart and keep their costs down, and their profit margins up, and learn to market intelligently, they do pretty well.
Unfortunately, there's a lot of people with basement bizzes that sell stuff as part of a network. One of the reasons that 60% figure isn't 160% is because of the networks and the brick and mortar starts. Don't get me wrong, the networks aren't bad, but with the razor thin profit margins and the fact that most of the stuff being sold is retailing….well….the results will speak for themselves.
What's your situation? If your stuff you sell from your basement has less than a 50% profit margin, you will almost certainly be among the 90% of start-ups go under in five years.
And if you open a brick and mortar store, in five years, the non-franchise companies…over 80% fail in five years.
So WHERE is "the 60% more per year than everyone else?"
It's in disproportionate amounts to people who
a) are Self Employed
b) are in a home biz
c) have per item profit margins of higher than 50%
d) aren't opening a store in the strip mall across the street.
Like what?
There are hundreds of successful models that are making Self Employed, the Smart Employed's.
The guy who comes and puts down that environmentally friendly weed killer and fertilized on my yard each month in the summer. He sees 30 lawns a day at $40 per lawn. He works five days a week and does a quarter mill per year.
No rocket science involved. In fact, pretty much anything done from home is non-rocket science stuff.
I should know, I've been doing it since the last time I had a job…in 1985.
Services, Internet, you name it. The at home person writes off a chunk of all their expenses on their taxes. They earn *way* more money than people doing similar stuff in an office after the commute.
All that said, there are good choices and their dumb choices…high probability of success vs. low probability.
I'm a LOW RISK PERSON.
There are people that take much bigger risks than me and many get their butts kicked, many double or triple my results.
At Wealth CAMP: Las Vegas, we'll go through the stuff that has the best chance for success…and those that are virtually guaranteed to fail.
Wisdom is knowing what isn't worth gambling on… There are a couple of games in Las Vegas you can plan and do OK at. Poker, Video Poker, and Blackjack. And then there are the other 91%.
Some products are great, if you can avoid your own self-sabotage. But most require you to be extremely lucky — because when you get right down to it, they don't work. I prefer to follow Warren Buffet's lead and eliminate as much risk as possible from the equation.
The good news is you're very close to getting a tested formula that's yours to take and use however you choose… a map, to achieving the level of success and abundance that matches your dreams. No more…no less… Read on. . .
The 7 Steps to Wealth Accumulation
It sounds rather…interesting…I don't know any other way to say it. I'm going to completely rewire your thinking about wealth, unplug self-sabotage, and draw a map for your success, all the while building the momentum you need to breakthrough.
Step One: Learn How Wealthy People Think – The Science of Affluence
We begin here at 9:00 am on Tuesday morning. The doors open at 8:15 for coffee. You'll meet a few people. I might give you an important envelope you'll need for the rest of your life… at nine we get to it.
You'll learn and understand the differences between how the wealthy and middle class think.
I'll walk you through a complete profile of people like you and me who have fun, like what they do, have built wealth, and we'll look at the much larger group of people like you and me who think differently. The differences are significant… and you'll figure out what to change and then we'll start the process of change.
You'll identify where your thinking is incongruent with Wealth Accumulation. If you like, you can make these changes!
Not knowing the above is like trying to drive with the emergency brake on. If you don't get this right, wealth accumulation is a non-starter.
The nonconscious mind and the environment has gotten you to where you are at, for better at worse. Now you have the opportunity to make choices that will move you in a direction that you prefer.
Step Two: Adopt Scientifically Proven Abundance Thinking
Of course, I wouldn't leave you with just some facts scribbled down on notes you'll probably never look at again. We're going to put this research to work in your life, from day one all the way to your financial and lifestyle targets.
In this step, you'll use my Thought Sequencing Process (TSP) to change your thoughts in Las Vegas, once and for all.
This is the key to not only "knowing" how the wealthy think, but installing that thinking in yourself.
Not only will you use TSP but you'll learn how to use TSP when you get home!
Step Three: Identify Self Sabotage
There's no way around this one. And you won't learn this anywhere else. It's entirely unique to this event.
You'll identify all areas of unconscious self-sabotage. A lot of people can figure out through trial and error all the rest of this stuff…but self-sabotage is the monster force that it is because it is so hard to see what holds us back.
And learn how to begin the process of identifying and then stopping self-sabotage forever.
If you fail to start this process — if you allow yourself to be forever plagued by self-sabotage — even with the right thinking, you'll never get where you want to be…and stay there. It's a bit like starting out in the right direction with a millstone tied around your neck.
This crucial step just begins in Las Vegas, but you'll take it with you. Once you've mastered it, you'll be able to chart your own course, and get out of the way of your own freedom. . . which is closer than you know.
Important note: In this step we'll deal with an issue that could really hobble your efforts. Sometimes, it seems our friends and even family don't want us to succeed. You may risk becoming an "outcast".
Don't get me wrong, your friends and family don't want to see you completely starve…they simply aren't going to be thrilled with your new lifestyle as you live without fear of paycheck to paycheck.
We'll discuss this and the choices you get to make along the way. This can be tricky to navigate….now you'll be prepared.
And one fun point: you'll get to pick a luxury here…in fact you have to…
I'll also show you how to eliminate all non-deductible expenses in your new phase of wealth building. But we all need at least one thing to establish "familiarity" with our aspired lifestyle.
A little known secret is that when your brain experiences something good, it will find a way to get back. So rather than cut everything out of your life in some miserly quest to horde your wealth. By all means keep some luxury. This will hone your mindset to a finely tuned wealth-finding machine.
For me, I like staying at the nicest hotels in the world. When I'm on the road, I don't like feeling on the road. So, no one treats themselves better in this aspect of life.
That said, there's plenty of things that I simply don't care about.
….and I don't care what my neighbors think…and I'll walk you through THAT process, too.
If you succumb to attempts at conformity and feel manipulated to "fit in" in some way with all of the social groups and cultures around you, you'll waste away. I won't let it happen to you.
Step Four: Utilize The Action Orientation Change Process
This is not about visualizing and being grateful for stuff that hasn't happened. It's not some New-Agey, back-rubbing, feel good. . . waste of time.
I am going to lay out all the steps you need to make big things happen in your life. This event is about Change through Action Orientation (AO). There's no faster way to change than by movement. And you're going to make it happen. I'll guide you to the results you want, in October.
It's surprisingly easy to screw this up…completely.
Step Five: You Will Receive Your Threads
You'll be given Personal "Threads" of Wealth (PTW) to create momentum in thought and action. These are individualized to you, and you alone.
Remember, I have a background of 10 years of private practice therapy. My tool of choice was often Regression Hypnosis.
What that means for our purposes is that I got to hear people tell the unfiltered truth. Something you almost never get in day to day interaction.
I have thousands of pages of notes of what and how people really think.
Whether from CEO's or Desperate Housewives (and sometimes both at the same time…), thousands of people have bared their soul to me. Quite often you see threads of happiness, wealth, self-sabotage, and so on.
The similarity with which we all think when we are honest with ourselves is uncanny. It's only the nonconscious mind and the environment that make us different.
The way people really think tears the cover off the Employee Handbook. She doesn't only want to have sex with person A, she wants to remove person B from the planet….permanently… and those are often the less intense things…give or take, people think ….exactly what you think deep down.
Some of these things are the hidden desires that people are supposed to be ashamed of.
Don't get me wrong, I don't want to know your innermost thoughts. (I already do.)
Nothing you are thinking can surprise me. I've heard, studied, and when necessary, repaired it all.
You will work through a carefully crafted series of questions revealing things to yourself (don't worry, this part is completely private: you won't share your answers with anyone, including me!).
Know thyself? ("Kevin, I just don't know what I want/want to do.")
You will after this. Then you will receive your Threads. Like a puppetmaster's strings you can use Threads to attain your goals.
Step Six: Use Your Threads Daily
You will take 1,2, or 3 easy and small, "thin" actions and use them like a mantra, everyday, until you reach your own Wealth Summit.
Remember, this is about motion. But you have to start where you are. The fastest way to take action, and make it stick, is to begin with something small. Something that will gradually move you beyond your comfort zone.
Threads, which are your private mechanism for the MOMENTUM to change, will give you the momentum you need to blast through all the obstacles you'll face in your new life.
Without this momentum, you'll be stalled on life's train tracks. . .
This is what happens to everyone else. They are the rocket that would work just fine if it launched beyond earth's atmosphere… but the scientist forgot the booster engines….wasn't much of a rocket scientist after all….
Step Seven: Cartographic Creation
By now, and perhaps for the first time, you'll have a clear picture of the life you want to create for yourself.
Now STOP! When was the last time you had a CLEAR PICTURE of what you wanted to create for your SELF?!
What is THAT WORTH?
You'll be fully informed to make these choices responsibly and ethically. All that remains is to pull it all together.
In this step, you'll get the basic framework for your map, and you'll draw in the paths you need to take to get you to the life of your design.
You'll get a map and I"ll help you draw it…and I'll show you how to draw your next map…and your next map…sorry, you'll evolve a great deal between now and when the egg timer goes off….
See how we've moved beyond mere desire?
Now you'll experience a degree of certainty in your life you likely hadn't imagined.
And once past certainty comes security and living a lifestyle of YOUR CHOICE, not someone else's hallucination of who you should be or how you should live.
The Well Intentioned Dragons in your life are now "slain" and you are free, to be, you.
Implementation
You will be given specific, exact plans to have a small, fun, Home Made Business (HMB) that will be your vehicle to abundance. (You may not want to change your current business and that's good. You'll begin where you are.)
Specific strategy and even laser beam tactics that will draw people to be compelled to do business with you, to be your client or customer.
KEYPOINT: You will know exactly what to do, step by step, when you get back home.
The most discussed HMB projects will be anything using the Internet, because someone can begin immediately, have essentially zip risk, zip capital, and have the highest potential for rapid income and long term.
In addition to your beginning on the path to abundance, there will be four guest speakers who not only have life-changing information to share with you, they walk the talk. Each lives the life of his creation, a life of freedom and great personal meaning. I've asked them all to be here because of their unique connection with you.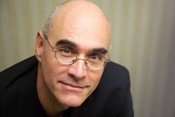 Fred Gleeck: The Simplest Vehicle to Build Wealth – The Steps to Create and Start an Information Business
As you read this message, you have hundreds of thousands (if not millions) of dollars in unsold inventory. That inventory is sitting in your head!. This session will show you how to take that inventory – what you know more about than most people, and turn it into hard, cold, cash. I'll give you a well tested system to show you exactly how to take what you already know and create an ongoing stream of revenue.
Fred's record as an info-marketer extends back over 20 years. Author of more than 15 books, he is widely respected and known for his integrity. He also owns over 350 domains, many of which sell individual products. Most importantly, he lives life on his terms, dividing his time between Los Angeles, Las Vegas, New York, and where ever his travels take him.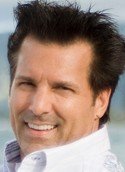 JP Micek: Mogulogic: The Science of Using Business to Create your Ideal Lifestyle.
John-Paul is passionate about the freedom, wealth creation and lifestyle benefits reserved for business owners with the Mogulogic Mindset. He started his first business at age 12, then built & sold three other businesses before his 35th birthday. Starting from humble beginnings; he has gone from mowing lawns and digging ditches to living the ultimate business owner's lifestyle in a tropical paradise.
He teaches you how to reverse incorrect "programming" and get you moving in the right direction. You'll literally complete a simple exercise that will permanently "re-program" your mind so you won't revert to your old comfort zone of wealth creation.
You'll learn. . .
* The formulas and principles everyday people have used to create multi-million dollar net worth and a millionaire lifestyle
* How to lay the practical stepping stones that will take you to your ultimate goals
* Simple processes that will help you face your fears and overcome them in a matter of minutes
* Quick mind-expanding exercise that will allow your mind to accept making the "big moves" required along the way
* Strategies and formulas to minimize financial risk as you plan your future wealth map

Bill Harris: The Missing Key to Success
Many people know what they should do to achieve what they want in life, but for some reason cannot or do not do it. Or, despite knowing what to do, they do something else, something that leads to failure. Why is that? Why do people attend one "success seminar" after another, yet fail to achieve the success they want?
The answer is found in certain unconscious internal processes that automatically generate your moment-to-moment feelings and other internal states, your behavior, the people or situations you attract or become attracted to, and the meanings you place on the events in your life.
If this "mental software" was set up in a resourceful way you may create a fair amount of what you want. If not, you'll likely create a lot of what you don't want, despite your best efforts to succeed. Either way, your results are generated on autopilot. It is possible, however, to become aware of these internal processes and to intentionally direct them. "For any outcome you want, there is a certain way of thinking and acting that will get it for you."
These internal processes contain that particular way of thinking, and they generate the necessary way of acting. Those who become aware of their internal processes and exercise choice in using them exercise tremendous control over what they create in life, internally and externally.
This is the missing key to success. Learn the process by which any person can become aware of these internal processes and use them to create any outcome.
Bill is bringing you some of his finest written work, The Nine Principles for Conscious Living

Stewart Emery: Bestselling author of Success Built to Last, Actualizations: You Don't have to Rehearse to Be Yourself, and The Owner's Manual for Your Life. Stewart Emery has led seminars in dozens of countries, attended by 10s of thousands. He has conducted coaching interviews with over 12,000 people in the last three decades.
From Success Built to Last, co-authored with Porras and Thompson:

"The only thing that provides lasting success (and happiness, if that's part of your personal definition of success) is the day-to-day practice and struggle to move the three circles – Meaning, Thought, and Action – toward alignment in your life and work. It is an adventure that you are better off embracing with all of your heart and soul because it is a challenge that never ends as long as you are here."
My Pledge to You
The trouble with seminars is it's hard to know what you're getting into till you get there. Many are little more than glorified sales pitches.
If you've ever been to any of my events, you know that I run a different kind of show.
First, it will be solid useful and instantly USE-ABLE and actionable, life changing methods that you can take and do immediately. Content born out in practice, backed up by research. Relevant information that you will begin to implement from the first hour of the first day.
Second, I tend to attract a different kind of crowd than your typical seminar goer. You'll meet people you may actually want to get to know and be involved with. You can tell by the level of concentration that your peers are not flakes. They're real people with real businesses, and people who want to change to make things happen.
Third, and this is a big one with me, there will be no "pitching." You already payed to get here. No one respects that more than I do. So what you get at the seminar is complete, no holding back. So you can put it to work right away, and make the most of your time. Nothing else to buy. All of the presenters are professionals who don't need to hawk anything to justify mentoring you for the week.
To Sum it All Up
This is *it.*
You'll never get a chance like this again.
No sales pitch here or in Las Vegas.
Thursday October 16 – Saturday October 18.
Three days that always begin with Coffee with Kevin Hogan (in person!) at 8:15 AM.
You get EVERYTHING you will need to know to live the life YOU want to live. You will have every tool you need to shift your thinking and actions to get where you want to be.
COOL: At 5:00 each day you have a choice. You can head to dinner early or stay for a bonus module until 6:00 +/- each day. (I promise you will be riveted each day!)
The event finishes on Saturday evening so you can choose to stay, play, have fun, maybe even change your flight home to Sunday night or even Monday. You'll enjoy a sense of wealth at the beautifully remodeled Luxor Hotel and then head home Sunday or Monday, at your leisure.
Each day, Coffee, doughnuts and rolls are on me. Lunch is on me. A nice little snack in the afternoon is on me.
You can enjoy the event of your life including Coffee, lunch and snacks each day for $3997.
Register for
P.S. If you need a roommate, email danielle@kevinhogan.com and she'll help you out (by finding you a roommate, probably not her…!)
Register for
P.S. I've enlisted the help of some of the rich and famous to help me make this an event that will accelerate you in the direction YOU want to go…
I'm honored to have Stewart Emery, Bill Harris, JP Micek, and Fred Gleeck make this a profoundly wonderful experience and perhaps THE MOST important experience of your life.
These Masterminds will give you the benefit of eliminating many of the learning curves necessary to achieve abundance.
Take a TON of notes and use them to help you have your way.
Register today for $3997.
You'll have Coffee with Kevin Hogan in person every morning and you'll get to stay late with the finest minds on the planet, each showing you a very different learning curve that you can eliminate!
Breakout today and make your decision for Personal Freedom using The Science of Affluence!
I promise you will never have an experience like this again in your life.
Register for