Trust is its own short-cut to persuasion.
Trust is its own short-cut to buying.
If you implicitly trust someone, there is nothing to really be "sold", only bought. Obviously you aren't going to put up an idea that is going to harm another person. I work under the assumption that you want to be a force for good in someone's life or you wouldn't be reading Coffee with Kevin Hogan.
There are techniques for building trust in the "now" before there is a bonded friendship or certainty of fulfillment. I'll be serving those up in just a sec.
In this article you'll get a handle on how to roll over skepticism, knock out cynicism, and persuade those who meet you that you're one of the good guys…or gals.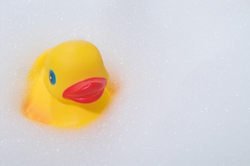 The other day some guy (reading Coffee) dropped ALL of his CDs from Science of Influence 1-12 into a "soapy bathtub" and determined they were ruined. (What the heck were you thinking taking me in the bath tub…I'm not that kind of a guy…at least not on the first date?!)
So he writes a note and asks us to replace them all!
Part of our warranty is that if a CD breaks, return it to us now and we'll replace it.
"Kevin, this guy killed all 12 of his Science of Influence CD's. What should I do?"
"Send him 12 live ones."
It's what you do. It's not that the customer is "always right", because sometimes the customer is a goof ball. It's about how you conduct yourself and your business.
KEY POINT: Establishing permanent trust that you don't have to earn over and over again is the single most powerful sales tool you have.
Persuasion and sales don't just happen by magic. They're the result of a process…one that always includes establishing some degree of trust. In order to feel comfortable doing business with you, a buyer has to assure themselves that they will get the value they expect. In other words, they want to be sure that you will deliver the goods…and take back the defective stuff. It's only reasonable.
Consumers know that products and/or you…aren't always perfect. It's what will happen IN CASE of a problem that worries them. Your prospect needs to trust YOU as the person or business behind the product who will ensure customer loyalty.
So how do YOU create Instant Trust?:
Building Trust Anywhere, Even on the Internet
Trust is the short cut to "Yes." In fact, trust is often what PRECLUDES decision in the first place…the brain just says, "Yeah I like him. Do it."
I'm going to use Internet Marketing as a metaphor for building trust in relationships, business, selling, marketing in the brick and mortar world….it's ALL THE SAME.
In the world of Internet Marketing, several factors play into establishing trust and credibility for websites. (It's obvious how these factors are important in offline advertising as well. Just substitute the words "website content" with "marketing copy.")
Is the website content valuable?
Is the website content keeping them reading?
Is the website content voluminous, showing a history?
It's true that trust is built over time, but establishing trust with web site visitors, for example, doesn't necessarily require a tremendous investment to yield results in a relatively short period.
Here are some quick pointers:
Display your company contact information prominently on your web site — including address and phone number (This "legitimizes your business" and shows that you exist in real time and space. We have our contact info on over 3000 pages of KevinHogan DOT com
Give away free stuff (Discounts, articles, reports, downloads, coupons, and trial offers attract visitors to your site and literally keep them coming back for more).
Display policies about shipping, returns, online transactions, and information privacy on your site (This also "legitimizes your business" and offers evidence of your commitment to your customer's well- being) If you don't display return policies you will not ever "win" with the credit card companies when YOU are being scammed by that razor thin but devastating guy who steals from you. Good business practice protects your business as well as the consumer.
In other words, be transparent. Be authentic. Be real. Be You.
With more arrogant people walking the streets daily, it sometimes pays to be …just you. That's why this technique for building trust is excellent.
I'm an idiot….Technique
People who know me personally know I have a habit of telling them just what I'm an idiot about. I don't know how to fix cars, or heating ducts, or anything three dimensional. Call my brother. I'm a moron in these departments.
When it comes to human influence, I'm sure there is someone who has a wider mental database of information than I do…and I would definitely like to meet her because that would be a fun conversation.
Be good at what you're good at. Let people know what you are not as good at.
Tell people where you are outstanding and where you aren't so outstanding.
I know you. You want to look good, so you figure it's better to be mysterious about what goes on "behind closed doors" at your business. But perhaps you should take a tip from Britney Spears, the original "I did it again" girl.
Britney may not know much, about anything, but she sure knows that admitting a mistake makes you human and trustworthy. As a matter of fact,
KEYPOINT: Telling people the REASON why you're doing something is one of the most powerful influencers of human behavior.
Let's face it…if you're making a special offer — a 50%-off tire sale, a "Buy one, get one free" shoe deal, or a year of complimentary pool cleaning — people understand you are in business and the offering of a discount, even if it's a loss leader, is an opportunity for you to audition for this person.
In fact, if you are too generous, too often, it is likely to make people suspicious. And it should! "That low-cost DVD player is probably reconditioned," they'll say to themselves. Or "I bet that early-bird-special-until-midnight diner was cited by the board of health."
If you don't tell people what's going on, they'll make up stories in their head and chances are they won't be flattering to you or your offer. Again, don't take it personally, it's just human nature — after decades of false advertising.
So never give people a chance to make something up about you. Let people know who you are so all of their resistance and defensive systems stay "below ground." The most distrusted institution used to be Congress…or the Presidency. Not anymore. Now it's the Federal Reserve…and rightfully so. Why? And how can you avoid being "The Fed on your street?"
Don't screw up as bad as The Fed:
Be Transparent…You Mean Like…in Fantastic Four?
Instead of trying to cover up the truth or put a happy face on your sad story…let people pull back the curtain and take a long, hard look at you or your company.
Be authentic. People have a lot less to gossip about you, your product, your service or you – if YOU tell people what they might think are your weak points.
You don't have anything to hide…so don't act as though you do!
Most people appreciate transparency in others, even if it scares the hell out of being transparent themselves.
Remember when the Pastor of that big church in Colorado preached against homosexuality? It's a "sin", he said. Blah, blah, blah. Whatever. Whenever I see a finger point, I always remember that fingers backfire…all the time… I know one thing…
That dude is a hypocrite. Sure to be exposed.
If he would simply say, "I'm gay, I still love my wife, but I'm gay…" Well, dang, that resonates with honesty, integrity and says, "Hey look, this is me…"
But, he didn't. And then little things get big in the press.
Take the examples that keep happening over and over and over.
You and I aren't pure white. Neither are our products. We make mistakes. There are imperfections. Even Lexus (and Toyota this week) make mistakes… Recognize, fess up, keep working at serving your client.
Let's say July is traditionally your worst time to make sales and you're desperate to increase your business during this period to help your cash flow. Make a special limited time offer.
Don't be coy. Offer a special discount or a gift and say you're doing so because it's your "slow time" and you need to pay your staff anyway.
People then GET IT and THEN they will buy it because it MAKES SENSE.
Today KevinHogan DOT com celebrates it's 2.5 millionth visitor. That's pretty cool. I asked everyone what I should do. Maybe a special sale?
I don't particularly like…"specials," but I get that we are in a recession so, we'll have a "special sale," because it's what everyone asked for. But talk about special. This is rare. As a rule, I think specials are not great for longer term business, unless there is a REALLY GOOD REASON.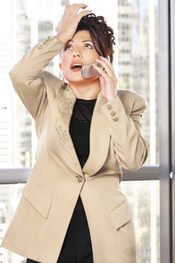 The Order Department Fouled Up – Our customers wanted the X25 Mountain Bike, but Susan in our ordering department ordered the X26 and now we're over-stocked on X26's.
THAT is a good reason to have a "special."
Where There's Smoke, There's A Sale – The fire in our warehouse damaged a lot of our merchandise, so we're selling the good stuff for a lot less. We'd appreciate your help and are happy to give you a great price on moving out stuff we can't sell at full price or get reimbursed for by insurance.
I know this probably goes against every grain of business sense, but I promise if you give people a good, true AND believable reason why you're doing what you're doing, they'll love you for it. If you open up, they will, too — with open arms…and open wallets.
HOWEVER, all that said, don't make up weird stuff out of thin air. Just be straight with your customer.
Whenever something is just a little "off," or something seems too good to be true, all people want to know is…
What if you "sound to good to be true?":
Trigger: Tell Me Why
People want to have the reason for what you do and they like to have a reason for what they do, too.
Remember this from my book, Psychology of Persuasion
?
Dr. Ellen Langer, in a Harvard University psychology experiment, a test participant approached unsuspecting people waiting in line to use copier and made a request.
One request was: "Excuse me. I only have five pages. May I use the Xerox machine?"
Another request was phrased: "Excuse me. I only have five pages. May I use the Xerox machine because I'm in a rush?"
In a third situation, the participant said, "Excuse me, I have five pages. May I use the Xerox machine because I have to make some copies?" There was no reason given for the need…just the word "because".
Request #1 was granted 60% of the time.
Request #2, the request coupled with a reason, was successful 94% of the time.
But here's the clincher: Believe it or not (and you'd better!): 93% of the people said yes simply due to the word 'BECAUSE'!
It didn't matter that there was no reason given for the request. Just using the magic word "because" triggered the desired response — allowing the test participant to cut in line.
"Because" will have the same effect on your desired response — As strange as it seems, it will indeed cause your customers to feel free to pay attention to you and to buy from you.
The Common Ground Trigger
If you offer products that people truly want; and solve problems that truly bother them, there's only one major factor you need to add to guarantee your success: rapport.
When you establish rapport, you say, "I understand you." To establish this essential relationship, you need to talk to consumers in the same language they use when they talk to each other…that you're on "common ground."
Parlez Vous…. "Me"?
Russians speak Russian, Italians speak Italian, and Americans (despite what my U.K. friends say) speak English…"American" English. Gas jockeys speak the language of the pump and stock brokers use the language of Wall Street even when they're not on the trading floor.
Consumers speak different languages, too. They speak the dialects of a thousand tiny sub-cultures…languages related to their jobs, their hometown, their cultures, hobbies, and passions. If you speak a consumer's language, in other words, if you can identify the buzzwords of the sub-culture, you can immediately sound like an insider who's in the know, instead of an outsider trying to make a sale.
There is one glaring mistake that people make, and it is definitely a trigger to not like you, buy from you, care about you or anything else about …you.
You can kiss them goodbye if you don't do this…:
Friends Don't Let Friends Make Bad Decisions (or Drive Drunk)
If people don't view you as someone they could be friends with, you lose, and they probably do, too…
People trust their friends to give them guidance and advice that's in their best interest. They're suspicious of people who are trying to sell them things and consider their advice "tainted" by the quest for the Federal Reserve Note.
Business "friends" form a friendly relationship based on mutual trust and common interest. Business friends have "rapport." If you can position yourself as a buyer's trusted and knowledgeable adviser rather than a one-step-up-from-the-liars'-pit salesperson, you'll be offering sound "advice", not a questionable "hard sell."
And here's the thing: In most cases, your "business" friends should be your friends. I have a hard time thinking in any other way than that.
The majority of my friends, my trusted and close friends, are people I've done business with. That makes life go a lot smoother in so many ways.
So just how do you establish rapport? Do your best to mirror what you observe. That's a great way to start a friendship.
Is the other person formal or friendly?
Is his/her speaking voice loud or soft?
Is the energy he/she gives off fast-paced or methodical?
Establishing rapport requires sensitivity. Remember a short, funny story can do more for "buyer" rapport than 20 minutes worth of sales talk, unless the buyer is a serious sort who finds humor a "time waster."
But Enough About Me…What Do YOU Think (About Me)?
In making a connection and establishing rapport, it's helpful if you can find something besides business to discuss. Most people share a favorite topic of conversation: themselves.
People love to talk about themselves and they reveal quite a bit when they do. You'll immediately get some insight into their mood, personality, and conversational style. Make THAT happen.
The Art of Being Delightfully Curious
The information you learn about hobbies, pets, children and favorite vacation spots are the foundation for rapport and the beginning of a long, beautiful relationship…and a big, fat sale!
The Trigger of Uniqueness
Legend Point: The unique quality of you or a product or service is the major reason that people buy from you instead of the guys down the block.
So, if you do something that sets you apart from your competition in the marketplace…if you make a better thing, a cheaper thing, or can deliver a piping, hot Pizza in 20 minutes or less guaranteed…don't keep it a secret.
Tell the world how (and WHY) special you are!
The world will want to get to know you.
Once you and/or your company has identified its uniqueness, it will be the key message communicated in everything you do. Your uniqueness will be distilled down to an essential phrase — sometimes referred to as a unique selling position or unique sales proposition by marketing wannabee's (and a slogan or motto by everyone else).
Your USP morphs into your communication with those you talk with…headlines for all of your ads, letters, brochures, TV, and radio messages. It's on the tip of your tongue whenever you're talking sales-talk, ready to make an impression on a potential customer when the time is right. It's the first thing you think of when you open your business eyes in the morning and the last thing you think of when you close your office door at night.
And, perhaps best of all…
And, perhaps the best trigger of all…:
They're Good, But We're Better
It's OK to tell people this, as long as it is undeniably true.
Who's better, you or the other guy…or "Brand X"? You should know your competitor so well that when you ask a prospective customer, "What other stuff have you been looking at?" you'll be able to respond to your prospect's answer by sharing specific details about that product or service and why selecting your stuff is a better choice.
Talking about the competition is a good time to accentuate the positive. Instead of trashing your competitor's business, explain that your competitor (or competitor's product) is good enough, but that yours provides SUPERIOR value. The less your comments sound like someone simply trying to do a hatchet job on "Brand X,", the more trust and confidence your customer will have in you and your advice.
Special Note: Anytime you are communicating about your competitor, whether on a personal or business field, don't mention their name…ever.
Some guy wrote me a letter and said, "I want to attend a Boot Camp next month with you or maybe go see X. Who should I spend my money with and tell me all the reasons why."
I told him to go to X because 1) we don't negatively talk about anyone we compete with and 2) if you don't know the answer by my reputation and work, then you need to experience everything. Go experience.
In other words. No sales pitch. Hopefully he went to X's gig and had a great time. HA and this year there is no competition because I've invited X to present at Influence Boot Camp 2010 in Las Vegas and he has accepted…!
Since winning the hearts and mind (trust and confidence) of a prospect is half the battle in sales, you'll be well on your way to a big win.
Say It to Claim It
Even if you do many things the same way your competitors do, the benefit you point to may be unique to a prospect because your competition doesn't mention it.
---
Become More Aware of the Triggers of Influence!
What Makes a Person Decide? Find out!
The Science of Influence, Part V
Volumes 49-60
Kevin Hogan
12 HOURS of new information and we have some fun along the way.
The one area I've left open for speculation in the first 48 CD's, I've closed in Science of Influence 49-60.
Impulse Activation moves your hand from their pocket to the shelf holding the magazines, candy bars and nail clippers when you're in line waiting to check out your stuff at the store.
Impulse Activation is what causes you to push "Buy Now" instead of surf away to a different web page.
Impulse Activation is what causes you to give a meaningful contribution to a charity even when you considered to not do so.
And almost no one is able to INTENTIONALLY cause Impulse Activation.
Except You.
I've taken a decade of research and put it all to the task of Impulse Activation.
I show you the Covert Psychological Triggers that are the most likely to succeed and then I show you HOW to use them.
Then I take you into the world of women. No one has ever written about the Covert Psychological Triggers that CAUSE women to act or decide in your favor.
I have.
I take you through step-by-step and itemize those Triggers, then, I show you the EXACT WORDS and PHRASES that work when communicating with women. To my knowledge, no one has ever done this before.
And there is a lot more.
In the last year there has been a LOT of research done in what persuades people…in what unspoken (covert) factors CAUSE people to spend more money, come back more often, buy more products and services.
And I lay it out for you in easy-to-understand fashion.
You are the first to have this incredible program and I am proud that you will.
Because as you come to understand the mind of the other person; you'll also be learning :
How to create the "gotta have it" feeling in consumers
How to melt away sales resistance
How to tap into the "primal" buying emotions
How to literally and instantly establish rapport
How to 'cause' consumers to obey your hidden 'sales push'
How to infuse "proof power" into your sales letters
How to arouse your prospect's inner buying drives
How to influence your prospect's mind to trust you
How to bypass your prospect's conscious mind
In a nutshell, you'll learn how to create influential messages that hold customers captive from the first words you say to the signing of the check.
In Science of Influence 49-60 you will learn how to:
Cause Them to Identify with You
Combine Two Key Drivers that Will Cause Compulsion to Comply
Form Questions that Will Cause Compliance When Asked
Never Have That "Phoney Feeling" Inside Again…and Instantly Watch Your Income Increase
Use the Power of the Invisibility Intensifier
Take Advantage of Kevin's Full Christmas Tree Technique
Optimize the Use of Their Feeling of Fear
AND…
Determine Which of the Five Basic Fears to Utilize in Your Presentation or Copy
Adopt Key Characteristics of God that Make You More Persuasive (even if you are Agnostic!)
Use Features instead of Benefits to Close The Deal
Send The Energy of Being THE Problem Solver to Those You Influence
Use Sex and Sensuality to Sell. Clear and Simple
Modify Old Sales Strategies to Become Influential in 2007
Be THE Person That Imbues Them With Good Feelings…They Won't Want You to Leave!
Link Good Feelings with Buying Now
PLUS…
* Take Advantage of The Impulse to Instant Gratification With You, Your Product and Service
The Science of Influence 49-60: Triggering Compliance in the Buying Sequence is UTTERLY UNIQUE among all programs about persuasion and selling.
Because, for the first time, you will find out EXACTLY how to influence women. (Whether you are a man or a woman doesn't matter. What matters is how you will use what you discover here!)
Women react and respond VERY DIFFERENTLY than men to influence attempts.
The chances are very good that your business is HEAVILY WEIGHTED with either 80% male or 80% female clients and customers.
I'm going to show you how to gain compliance from the women you've been missing out on.
I'll give you THE EXACT WORDS that are REQUIRED to influence and sell women.
I will show you the PRECISE ATTITUDE that is REQUIRED to market effectively to women.
You're going to have it all in your copy of Science of Influence: Triggering Compliance in the Buying Sequence.
Learn more about The Science of Influence or get your copy now!