Trust is its own short-cut to persuasion.
Trust is its own short-cut to buying and it coincides with instant rapport.
If you implicitly trust someone, there is nothing to really be "sold", only bought. Obviously you aren't going to put up an idea that is going to harm another person. I work under the assumption that you want to be a force for good in someone's life or you wouldn't be reading Coffee with Kevin Hogan.
There are techniques for building trust in the "now" before there is a bonded friendship or certainty of fulfillment. I'll be serving those up in just a sec.
In this article you'll get a handle on how to roll over skepticism, knock out cynicism, and persuade those who meet you that you're one of the good guys…or gals.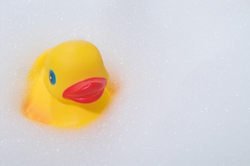 About ten years ago, some guy (reading Coffee) dropped ALL of his CDs from Science of Influence 1-12 into a "soapy bathtub" and determined they were ruined. (What the heck were you thinking taking me in the bath tub…I'm not that kind of a guy…at least not on the first date?!)
So he writes a note and asks us to replace them all!
Part of our warranty is that if a CD breaks, return it to us now and we'll replace it.
"Kevin, this guy killed all 12 of his Science of Influence CD's. What should I do?"
"Send him 12 live ones."
It's what you do. It's not that the customer is "always right", because sometimes the customer is a goof ball. It's about how you conduct yourself and your business.
KEY POINT: Establishing permanent trust that you don't have to earn over and over again is the single most powerful sales tool you have.
Persuasion and sales don't just happen by magic. They're the result of a process…one that always includes establishing some degree of trust. In order to feel comfortable doing business with you, a buyer has to assure themselves that they will get the value they expect. In other words, they want to be sure that you will deliver the goods…and take back the defective stuff. It's only reasonable.
Consumers know that products and/or you…aren't always perfect. It's what will happen IN CASE of a problem that worries them. Your prospect needs to trust YOU as the person or business behind the product who will ensure customer loyalty.
So how do YOU create Instant Trust?:
Building Trust Anywhere, Even on the Internet
Trust is the short cut to "Yes." In fact, trust is often what PRECLUDES decision in the first place…the brain just says, "Yeah I like him. Do it."
I'm going to use Internet Marketing as a metaphor for building trust in relationships, business, selling, marketing in the brick and mortar world….it's ALL THE SAME.
In the world of Internet Marketing, several factors play into establishing trust and credibility for websites. (It's obvious how these factors are important in offline advertising as well. Just substitute the words "website content" with "marketing copy.")
Is the website content valuable?
Is the website content keeping them reading?
Is the website content voluminous, showing a history?
It's true that trust is built over time, but establishing trust with web site visitors, for example, doesn't necessarily require a tremendous investment to yield results in a relatively short period.
Here are some quick tips:
Display your company contact information prominently on your web site — including address and phone number (This "legitimizes your business" and shows that you exist in real time and space. We have our contact info on over 3000 pages of KevinHogan DOT com
Give away free stuff (Discounts, articles, reports, downloads, coupons, and trial offers attract visitors to your site and literally keep them coming back for more).
Display policies about shipping, returns, online transactions, and information privacy on your site (This also "legitimizes your business" and offers evidence of your commitment to your customer's well- being) If you don't display return policies you will not ever "win" with the credit card companies when YOU are being scammed by that razor thin but devastating guy who steals from you. Good business practice protects your business as well as the consumer.
In other words, be transparent. Be authentic. Be real. Be You.
With more arrogant people walking the streets daily, it sometimes pays to be …just you. That's why this technique for building trust is excellent.
I'm an idiot…Technique
People who know me personally know I have a habit of telling them just what I'm an idiot about. I don't know how to fix cars, or heating ducts, or anything three dimensional. Call my brother. I'm a moron in these departments.
When it comes to human influence, I'm sure there is someone who has a wider mental database of information than I do…and I would definitely like to meet her because that would be a fun conversation.
Be good at what you're good at. Let people know what you are not as good at.
Tell people where you are outstanding and where you aren't so outstanding.
I know you. You want to look good, so you figure it's better to be mysterious about what goes on "behind closed doors" at your business. But perhaps you should take a tip from Britney Spears, the original "I did it again" girl.
Britney may not know much, about anything, but she sure knows that admitting a mistake makes you human and trustworthy. As a matter of fact,
KEYPOINT: Telling people the REASON why you're doing something is one of the most powerful influencers of human behavior.
Let's face it…if you're making a special offer — a 50%-off tire sale, a "Buy one, get one free" shoe deal, or a year of complimentary pool cleaning — people understand you are in business and the offering of a discount, even if it's a loss leader, is an opportunity for you to audition for this person.
In fact, if you are too generous, too often, it is likely to make people suspicious. And it should! "That low-cost DVD player is probably reconditioned," they'll say to themselves. Or "I bet that early-bird-special-until-midnight diner was cited by the board of health."
If you don't tell people what's going on, they'll make up stories in their head and chances are they won't be flattering to you or your offer. Again, don't take it personally, it's just human nature — after decades of false advertising.
So never give people a chance to make something up about you. Let people know who you are so all of their resistance and defensive systems stay "below ground." The most distrusted institution used to be Congress…or the Presidency. Not anymore.
Be Transparent

Instead of trying to cover up the truth or put a happy face on your sad story…let people pull back the curtain and take a long, hard look at you or your company.
Be authentic. People have a lot less to gossip about you, your product, your service or you – if YOU tell people what they might think are your weak points.
You don't have anything to hide…so don't act as though you do!
Most people appreciate transparency in others, even if it scares the hell out of being transparent themselves.
For years I've told people I know absolutely nothing about cars. And that saves me a lot of conversations where I would be forced to nod my head and agree with something I know nothing about.
Take the examples that keep happening over and over and over.
You and I aren't pure white. Neither are our products. We make mistakes. There are imperfections. Even Lexus make mistakes… Recognize, fess up, keep working at serving your client.
Let's say July is traditionally your worst time to make sales and you're desperate to increase your business during this period to help your cash flow. Make a special limited time offer.
Don't be coy. Offer a special discount or a gift and say you're doing so because it's your "slow time" and you need to pay your staff anyway.
People then GET IT and THEN they will buy it because it MAKES SENSE.
Today KevinHogan DOT com celebrates it's 5 millionth visitor. That's pretty cool. I asked everyone what I should do. Maybe a special sale?
I don't particularly like…"specials," but I get that we are in a recession so, we'll have a "special sale," because it's what everyone asked for. But talk about special. This is rare. As a rule, I think specials are not great for longer term business, unless there is a REALLY GOOD REASON.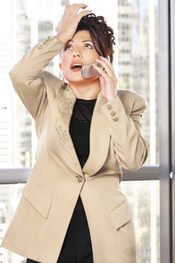 The Order Department Fouled Up – Our customers wanted the X25 Mountain Bike, but Susan in our ordering department ordered the X26 and now we're over-stocked on X26's.
THAT is a good reason to have a "special."
Where There's Smoke, There's A Sale – The fire in our warehouse damaged a lot of our merchandise, so we're selling the good stuff for a lot less. We'd appreciate your help and are happy to give you a great price on moving out stuff we can't sell at full price or get reimbursed for by insurance.
I know this probably goes against every grain of business sense, but I promise if you give people a good, true AND believable reason why you're doing what you're doing, they'll love you for it. If you open up, they will, too — with open arms…and open wallets.
HOWEVER, all that said, don't make up weird stuff out of thin air. Just be straight with your customer.
Whenever something is just a little "off," or something seems too good to be true, all people want to know is…
What if you "sound to good to be true?"
Here's the answer and here's how to handle it. Continue-