Using to Reduce Fear
…Objections and Rejection Really Are Now *Crucial* to get to "Yes!"
How is it that so many Internet Marketers have a strong background in hypnosis?
Does it strike you as strange that the percentage is so high that you'd think the two were the same field?
Hypnosis is all about getting past fear. There is a guardian in your mind. The sentry at the door. The protector has an ax and a shield and fends off everyone and everything. The Protector doesn't want ANYONE entering; and works very hard to keep everyone out. In fact, it extends beyond "people" to the little smoke that floats in the air…the cloud that works its way up over The Protector's head. But here The Protector isn't able to do The Protector's job because the message is entering in a way that The Protector doesn't know to stop…whether the message is seen…or not seen…it is just like a cloud that goes by, beyond critical thinking into the recesses of …Yes…
And that… is… hypnosis.
And that is why the finest Hypnotists and Internet Marketers seem to be so similar in thinking. They both are bypassing critical thought.
Think about the last time The Protector said to you, "There is something about it/him/her I don't like…."
That's where The Protector has a "feeling" about the likely enemy…it's a reaction…
And then there is the "I don't like him/her/it because…" which is resistance (intellectual level, "I don't like it because…").
So here it is…if someone can put a finger on WHAT they are uncomfortable about as far as you or your…suggestion, it expedites the process of influence and makes it far more likely to come to a positive conclusion.
Sounds strange when you first think of it…certainly counterintuitive as most selling and persuasion is…but it's all pretty simple at the core.
KEYPOINT: If a potential customer is voicing objections (their resistance or reactance) verbally or as they read, or as they listen, it means that he/she is at least somewhat INTERESTED and that you HAVE established some level of trust with the person. Otherwise, there'd be no reason to raise an objection….they would tell you to hit the road.
Sometimes an objection…even the loudest, most emphatic-resounding "no"…isn't really a no at all. It's just a request for a solution to a problem.
Imagine you and I are lost on an island after a fashion of the TV show, "Survivor." Just you and me. (We are in SUCH trouble…) I say, "let's go that way."
"Are you nuts?! There are wild animals and stuff out there. Are you stupid? I don't want to die!" (You are adamant)
"I think I saw a jeep (reality stretch) about 50 yards out there. We should give it a try."
"Oh…OK…well we can try."
See your point was well taken, your fear, reasonable. BUT, I had additional information that makes it a much better decision, at which point there might be some trepidation but we went from "no" to "yes" fairly easily.
We really are all afraid of the UNKNOWN…the unfamiliar…
Shed ENOUGH light on it and we'll go there…albeit cautiously.
And as an expert in persuasion you know that once you have something tangible like an "objection" or "stated resistance," you can actually gain agreement and acceptance. Without the stated, or, CLEARLY CONSIDERED objection it's HARD to get a "yes."
The cloud that enters the mind…must materialize into an idea that is ideally tangible…a hologram of what the person wants…or doesn't want bad enough to want to solve the problem, NOW.
Which brings you to the crucial secret…
Fear of Making a Mistake…
We talked a couple of weeks ago about how to wield fear — a basic human nature "trigger" — to motivate someone to buy: fear of a lost opportunity, fear of illness, etc. But there's another side to fear. For many people,
Their fears are what keep them from making the purchase.
KEYPOINT: Objections/Reactance Are Fears That Are Waiting To Be Spoken
Consumer's fears can kill your sales, so as a marketer you need to defuse them…priority one.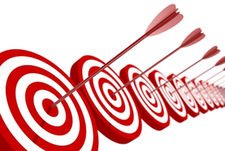 KEYPOINT: You need to target those fears EARLY and then make sure you've provided enough information about benefits, value, experience, identity, guarantees, etc. to stop them in their tracks before they start doing their work on the mind of your prospect.
Remember phobias are good examples of fears. You can use all the logic in the world,
"The plane is the safest place to be."
…and the person will still have a panic attack…
You've got to cut out the fear QUICKLY or it will be tough to defuse no matter how much value you create later!
What are consumers afraid of?
Did I buy the best?
Did I buy a lemon?
Did I overpay?
Am I a FOOL?
Did I get scammed?
Did I buy something I really didn't need?
What will my wife think?
How will I explain this to my neighbor?
Will I get what was promised?
Will I be able to get a refund if I made a mistake?
Do I really need this?
What To Do…And What Not To Do
KEYPOINT: The easiest way to overcome resistance, reactance and deal with objections is to ELIMINATE THEM FROM THE BEGINNING SO THERE ARE NONE.
If your marketing message is able to defuse objections by anticipating and answering them in advance, that's optimal. If someone DOES raise an "objection," don't freak out. It may not mean what you think. It almost NEVER means what YOU think it means…
In fact, think of "objections" to you, your idea, your proposal… as…
KEYPOINT: In fact, just think of reactance…objections… as someone expressing fear.
You WANT people to express their fear or you will not be able to help them.
If possible, make sure you deal with gut level objections (reactance) instantaneously as I've discussed at length in the fourth part of the Influence Library, The Science of Influence: Influence in Action (Part 4).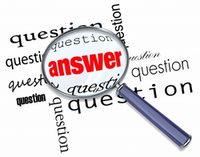 And then you want to SOLVE, so the message is in template form: "Coming to it now…and… I'll be happy to answer any other questions you have about that, as well."
Did the absolute power of that just waft by YOU? Go back and read that again. Even if you don't answer the question, (which is ultimately not a good idea by the way) you have bypassed critical thought and moved on in stealth fashion.
DO listen carefully before answering.
BE interested.
DO restate the fear before answering to it. (Make sure that you fully understand it. If not, get clarification. Your guessing will be wrong as often as it is right….)
DO isolate the fear while trying to determine if there is a real, or hidden, objection. (You MUST have a tangible "objection" or you can toss "Yes," out the window.)
DO convert the fear into the form of a question.
DO answer the question…the fear.
Realize…it's a question or a SMALL problem.
DON'T place undue emphasis on any single fear. (It may simply be a REALLY SIMPLE question.)
DON'T treat any fear as an unjustified question, either by facial, vocal or body expression.
DON'T anticipate what the person is trying to say. (You'll probably misunderstand and offend the prospect.)
DON'T interrupt when someone is expressing resistance and/or reactance. (Your potential customer will be much more relaxed if you let him finish the question and more receptive to your answer if he feels you're giving a response to what he's saying, not a "canned" sales response.)
When you've gone through these steps, ask your prospect: "Make sense?" "Did I get that right?", "Now did I get it right?", "Cool?", "Same Page,?"
Some people suggest confirmation like this: "Does that satisfy your concern?" or, "Have I answered your question?" or "Does that put your mind at ease?"
If I asked one of those questions, I would feel pretty foolish. There isn't a lot of confidence in those; but if it fits your personality and communication style, go for it.
At this point, your job is to do SPECIFICALLY THIS…
Your job is to pinpoint the sub-text of what a prospect is saying. Find out if the voiced fear is the only one. When a potential customer has an objection, you want to take away the fear and worry…and answer it…not get into an argument.
Soften your response with phrases such as, "I suggest…" and, "as you know…" You can't script response to fear.
Here are the general themes. Realize these are not the "words" you will use…they are themes…you don't script *real* hypnosis. You can't. It is 100% Other Dependent.
"Yeah, that's what I thought, too…"
"I thought that until I discovered…"
"I thought the same thing; then I found out what the deal was…"
"I used to think that, too, and then someone pointed out to me a glaring mistake I was making…"
"Pretty much the only thing between me being your new insurance agent is X, right?"
Isolate and make sure that's right if you don't know and aren't certain. My tendency is to repair and move on without much ado. I don't like to dink around at this point.
Some people, however, like a more old fashioned approach to this situation. For example, one approach is to say, "That's a good point to consider. Your question is whether this is the smart thing to do, isn't it?" The essence of what you're asking is, "If I can satisfy you on this one point, you wouldn't have any objection to buying immediately, would you?"
Umm….OK…test…always test. Instead I like, "Fair enough?" "All set?" "Make sense?"
It always bugs me when I heard salespeople making a "buying immediately" statement. They make ME nervous. It's often perceived as more about the salesperson than the client. Nonetheless, the point is that you want to have a way to articulate this that is YOU.
Look for Hidden Meanings
"I can't afford it," might be a self-protective, way of saying, "Can you lower the price?"
"I can't wait," might be a buyer's way of asking, "Can you deliver it fast?"
And that brings us to the final piece of the puzzle…
Trust and Credibility
Thanks to decades of over the top promises and out-and-out lies, marketers are selling products in "The Age of Skepticism." Today's consumer has gone from skeptical to VERY suspicious, wanting to know the truth behind ad claims, warranties, brochures, and guarantees whether they're buying a luxury sports car or a can of cola.
You and I are the same way… and we have every right to be.
Most consumers don't trust what you're telling them because they've been taken so many times before.
It's not about you…you simply pay the price for the con artists and scamsters that preceded you.
They are understandably mistrustful and think of buying and selling as an adversarial relationship where the seller is trying to take advantage of the buyer.
But STOP.
I do NOT let that experience enter into my business.
I attempt to give so much before anticipating or expecting someone to invest in what I can do for them, that trust, credibility, expertise and certainty will all be established.
Being authentic and having total integrity isn't just the right thing to do, it's the only thing to do.
You will need to be proactive in overcoming this natural distrust to successfully make a sale from someone they barely know. You're going to have to tear down walls of fear and skepticism before you can build up a relationships with a consumer.
Inform in a Respectful Way
One strategy is to provide factual information in an unbiased way that will allow a consumer to make his/her informed decision. A great way to do this is with information products or a "report." When consumers know you're INFORMING them, they'll respect you and thank you for your openness and honesty by purchasing from you.
Nothing sounds more authoritative than third-party facts and figures and quotes from trusted authorities like these
Anytime you can collect "Consumer Reports" type information about you or your business (like reviews at amazon.com), DO collect it, prepare it and utilize it in communicating to your clients.
Government agencies
Noted authorities
Editors of industry trade magazines
Research groups
Celebrities
Satisfied customers </UL Are you wondering why a satisfied customer ranks as a trusted authority? Like celebrities who are trusted because of their fame rather than their expertise, your satisfied customers have "been there and done that." Their experience qualifies them as authorities.


Testimonials Can't Be Beat

KEYPOINT: Research shows that testimonials build credibility more than any other strategy.

Ask people who you have helped or who have done business with you (or whatever the relationship she is to you/with you) to STAND UP and THANK YOU, if you must.

Because people believe other REAL people.

---

Become More Aware of ? Here's how!

The Science of Influence: How to Trigger the Buying Impulse (Part V)

An excellent way for you to make this all real?

12 HOURS of new information and we have some fun along the way.

The one area I've left open for speculation in the first 48 CD's, I've closed in this Science of Influence.

Impulse Activation moves your hand from their pocket to the shelf holding the magazines, candy bars and nail clippers when you're in line waiting to check out your stuff at the store.

Impulse Activation is what causes you to push "Buy Now" instead of surf away to a different web page.

Impulse Activation is what causes you to give a meaningful contribution to a charity even when you considered to not do so.

And almost no one is able to INTENTIONALLY cause Impulse Activation.

Except You.

I've taken a decade of research and put it all to the task of Impulse Activation.

I show you the Covert Psychological Triggers that are the most likely to succeed and then I show you HOW to use them.

Then I take you into the world of women. No one has ever written about the Covert Psychological Triggers that CAUSE women to act or decide in your favor.

I have.

I take you through step-by-step and itemize those Triggers, then, I show you the EXACT WORDS and PHRASES that work when communicating with women. To my knowledge, no one has ever done this before.

And there is a lot more.

In the last year there has been a LOT of research done in what persuades people…in what unspoken (covert) factors CAUSE people to spend more money, come back more often, buy more products and services.

And I lay it out for you in easy-to-understand fashion.

You are the first to have this incredible program and I am proud that you will.

Because as you come to understand the mind of the other person; you'll also be learning :

How to create the "gotta have it" feeling in consumers
How to melt away sales resistance
How to tap into the "primal" buying emotions
How to literally and instantly establish rapport
How to 'cause' consumers to obey your hidden 'sales push'
How to infuse "proof power" into your sales letters
How to arouse your prospect's inner buying drives
How to influence your prospect's mind to trust you
How to bypass your prospect's conscious mind

In a nutshell, you'll learn how to create influential messages that hold customers captive from the first words you say to the signing of the check.

In Science of Influence 49-60 you will learn how to:

Cause Them to Identify with You
Combine Two Key Drivers that Will Cause Compulsion to Comply
Form Questions that Will Cause Compliance When Asked
Never Have That "Phoney Feeling" Inside Again…and Instantly Watch Your Income Increase
Use the Power of the Invisibility Intensifier
Take Advantage of Kevin's Full Christmas Tree Technique
Optimize the Use of Their Feeling of Fear

AND…

Determine Which of the Five Basic Fears to Utilize in Your Presentation or Copy
Adopt Key Characteristics of God that Make You More Persuasive (even if you are Agnostic!)
Use Features instead of Benefits to Close The Deal
Send The Energy of Being THE Problem Solver to Those You Influence
Use Sex and Sensuality to Sell. Clear and Simple
Modify Old Sales Strategies to Become Influential in 2010
Be THE Person That Imbues Them With Good Feelings…They Won't Want You to Leave!
Link Good Feelings with Buying Now

PLUS…

* Take Advantage of The Impulse to Instant Gratification With You, Your Product and Service

The Science of Influence 49-60: Triggering Compliance in the Buying Sequence is UTTERLY UNIQUE among all programs about persuasion and selling.

Because, for the first time, you will find out EXACTLY how to influence women. (Whether you are a man or a woman doesn't matter. What matters is how you will use what you discover here!)

Women react and respond VERY DIFFERENTLY than men to influence attempts.

The chances are very good that your business is HEAVILY WEIGHTED with either 80% male or 80% female clients and customers.

I'm going to show you how to gain compliance from the women you've been missing out on.

I'll give you THE EXACT WORDS that are REQUIRED to influence and sell women.
I will show you the PRECISE ATTITUDE that is REQUIRED to market effectively to women.

You're going to have it all in your copy of Science of Influence: Triggering Compliance in the Buying Sequence.