Larry Graves nailed it on the head with his insightful poem about the desperately sad and utterly toxic nature of procrastination.
someday
my ship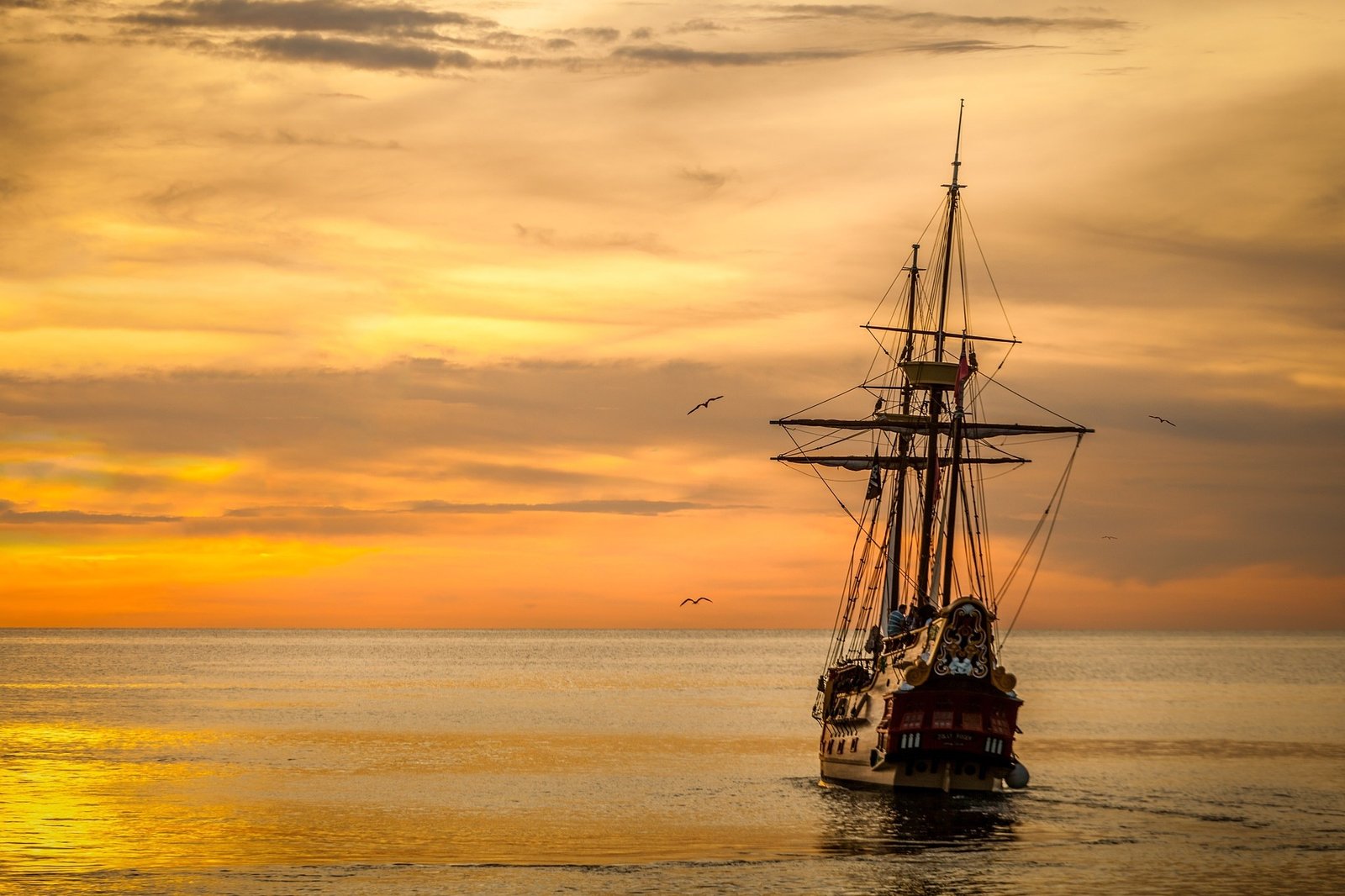 will come in
where it has been
all my life
I do not know
I do not care
as long as it arrives
before I die
I will sail off into the sunset in this beautiful boat
with a little prayer for guidance
so it damn well better stay afloat
I will  sail away
far from here and now
away from the stresses of this thing called life
no more worries
no more regrets
leave behind all my sorrow
not to mention all my debts
Procrastination……It's something that usually happens to me in the summer.
My brain tells me it's fatigued.
It whines and grumbles when "it knows" full well that if it keeps spinning, it stays healthy. If it stops spinning…it probably won't get moving again.
So you crash for an hour and a half and then get back to working position (lying on the couch…oh, the poor brain has it sooooooo tough) and you wake the brain up out of the hot and humid summer air doldrums.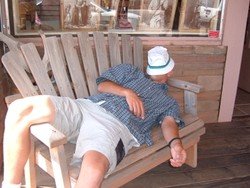 There are basically two kinds of people in the world – those that are productive, and have results to show, and those who procrastinate, and merely have wishes and excuses as their output.
In the fast-paced world that we are living in, productivity can be achieved in the snap of a finger. However, if you are slow even to bat an eyelid, someone may take away your golden opportunity to shine in life.
When opportunity comes along, it doesn't come looking JUST for you. It comes and you either seize it or someone else does.
It's as simple as that.
Procrastination is one of the most intense manifestations of self-sabotage that exists.
The time/money equation has never meant more than it does today.
In the U.S., people are getting laid off or fired every day because they aren't productive enough to justify their pay.
Businesses of all sizes are looking for good people who can maximize their time and produce results.
Entrepreneurs and salespeople are looking for those results from themselves of course, in addition to those who work with them.
In business, procrastinators are useless….and you do not let yourself ever fall victim to the whiney brain.
What is Procrastination?
Procrastination, defined simply, is when an individual delays completing their tasks intentionally. Over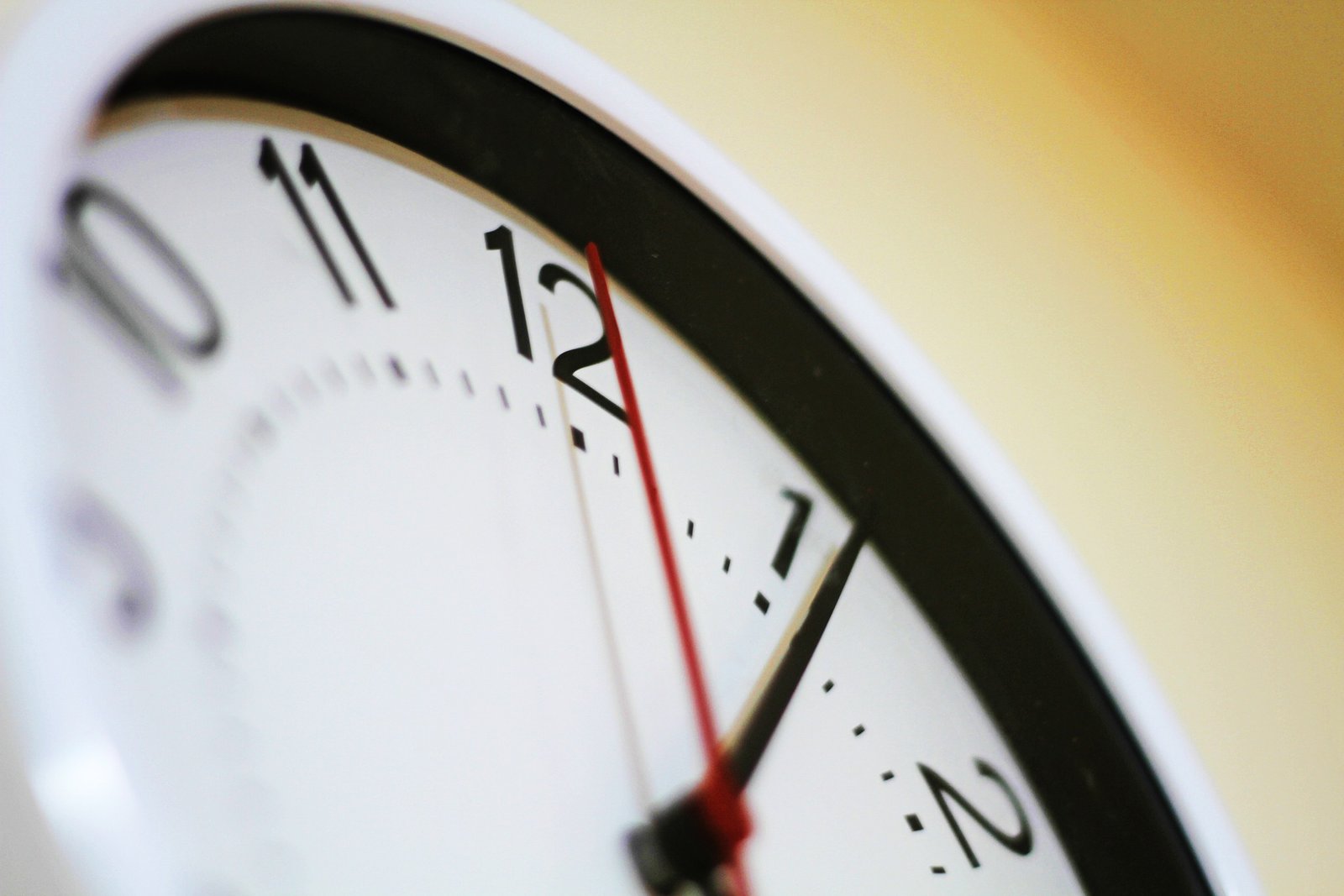 time, this turns into a habit as it is always easier to take the path of no resistance. "Why do today what I can put off until tomorrow?"
It is very easy to fall into the trap of habitual procrastination. The root causes vary from individual to individual.
The message of procrastination doesn't.
MESSAGE: You have chosen to not be in control of your life.
Forget the causes…that's the story that manifests…that everyone sees…that no one wants to hire, that no one wants to date…
While it should be easier to avoid these pitfalls if you are aware of them, more often than not we still commit the same mistakes. Procrastination is habit defeating choice…and you and I are fully aware of both the feeling of "whiney" and the rationale that go along with it, versus choosing to be valuable.
After all, I've only missed two weeks of Coffee with Kevin Hogan in the last year. That's better than the 5-7 I tell you I will take the week off.
I can RATIONALIZE the whineyness (cool word huh?) and go to the lake.
It is merely human nature to try to cover up our life value by procrastinating away….
If we actually said, "Ugh, I'm whining, I want to kick back and just let it go," that would at least allow the recognition and validation of giving in to habit and inertia.
But instead people say, "I deserve…" and of course that is a schema of entitlement and that is danger sign 101.
Procrastination is a real life problem that robs us of our desires. It is a POWERFUL habit.
What's the First Step in Eradicating Procrastination?
To overcome this devastating habit, people must first acknowledge the problem for what it is, instead of seeking to lay the blame somewhere else.
In other words, procrastination is a habit that can turn into an ADDICTION, for you to snowball your failure to accomplish, and a craving so intense that you will eventually crush yourself under the immense workload at the end of the day.
And that's what you remember when you go home.
Your brain conveniently shuts off the time you wasted Internet surfing, texting, talking, doodling and dreaming and hoping "The Secret" really will work.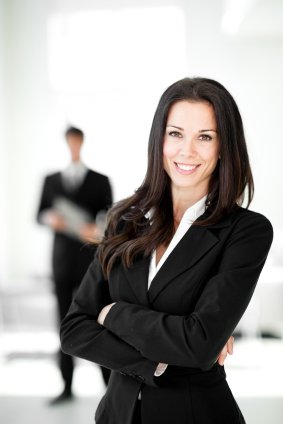 Productive people on the other hand, are those who waste no time in COMPLETING their work as soon as possible. They know the power of focus and put their heart and soul into completing one tiny project after another, making them clear out before the end of the day so that they have time to watch Game of Thrones or go play ball or hang with the kids or whatever.
Productive people know how to handle their workload and also have time to do what is cool as well.
Productive people can sometimes do the same task in less time and with less effort than other people.
How?
Because they have experience and HABITS in place for getting stuff done.
No big revelation there.
The productive mind will accomplish project Z in 1/3 or 1/4 or 1/10 the time the person who procrastinates.
Productive people typically "work" "hard" but they are sharp by nature of habit and tend to work very "smart," as well.
People who sit at the desk day after day in Nowhere Land making all their plans with Nobody…get laid off. They have let their habits turn into an addiction… as it FEELS oh so much better to not do anything and just relax….like hypnotizing your life away.
Is the Procrastinator Happy?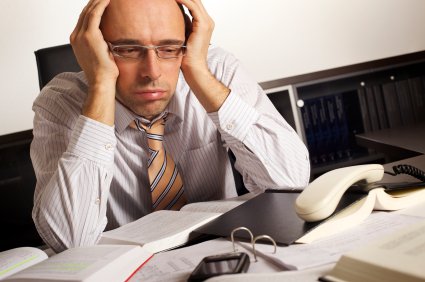 Absolutely not. Unfortunately, the procrastinator falls victim to their procrastination time and again.
They are late on their payments, they didn't expect to get laid off, they didn't think the partner would split, they didn't think to check their stock portfolio….
It's an addiction…a powerful one…that has glaring effects to everyone.
You are definitely not alone if you procrastinate. Many people are procrastinators, and over time, it can cause severe damage to your life and your overall mental well-being. You may find yourself feeling depressed, guilty or suffer from high levels of stress due to work piling up.
Even if someone is aware that they are avoiding, they are unable to pinpoint the exact reason why, and often "exist" in a "state of denial" (right next to Missouri), "it's not that important to me"  or where they simply blame "their" procrastination on other things.
Procrastination is the habit of intentionally avoiding and delaying effective and valuable action, and it is very easy to get into this bad habit.
I look at people who procrastinate as having a life disease which can be wiped out or spread.
More often than not, by the time a case of procrastination is identified, the individual has already suffered huge blows to their self-esteem and confidence, and are likely to be depressed, guilty or suffer from anxiety disorders, among others.
Effects of Procrastination
People who procrastinate develop feelings of guilt and stress, as the work piles up and becomes urgent. Procrastination on its own is something I've called, Practicing for Death. Very little describes it better….
Others have said the procrastination is the grave of opportunity. Indeed, procrastinate today and you lose countless opportunities that could have blossomed had you not procrastinated.
Procrastination really is a mess, with a slew of negative effects on your job, relationships and mental health.
1) Disorganization
People who procrastinate tend to be disorganized, as they neglect the important or the urgent work in favor of simple and EZ tasks. This leads to a pile up of tasks that soon turn urgent even if they are not important.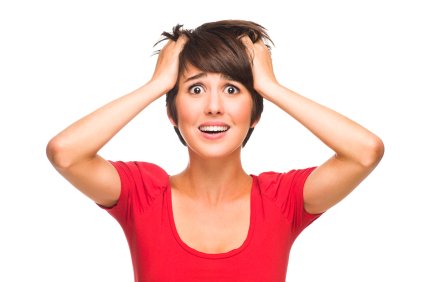 This leads to the individual finding it difficult to cope and rushing to deliver the urgent tasks, with little time to properly consider or evaluate their jobs. She will soon find herself perpetually stressed and overwhelmed. All that stuff that runs parallel with feelings of guilt and self-blame trigger even more bad feelings when he realizes that he could have gotten these tasks done long before they became urgent.
2) Avoidance
Due to the fear of being unable to deliver their tasks by the deadlines, or the fear of the results of doing so, procrastinators tend to start avoiding the people they have to report to, or the location itself. For example, they may call in sick to avoid having to explain why they cannot submit their work. Oft times, people procrastinate because they feel that they cannot adequately handle or complete the task, and hence choose to avoid it altogether. Some of life's "ghosting" is undoubtedly down to this.
3) Lost Opportunities
Whether at work or in school for your kids…pushing off the work that should have been done today causes you to lose out on opportunities that could get you ahead…way ahead… in life. A piece of work consistently well done, and a reputation for being stable and dependable could well get you the promotion that you have been eyeing.
A few ounces of procrastination can make all that disappear. Likewise, an individual who always hands in work late or incomplete and below the expected standards will not make it far in life, assuming he can keep his job in the first place.
4) Your Relationships
A chronic procrastinator soon finds himself procrastinating even the simplest things that he has promised, simply because he did not mean to or sincerely want to finish the task.
You can find yourself promising your wife to fix up the shelves that she needs in the pantry, or to do your share of household chores. And yet you procrastinate till she has to call someone in to fix it, or do it herself. She gets upset, and so do you.
….all because of this stupid thing people are so good at….
Procrastination can wreck havoc on your relationships. Not just your wife, but your children and your friends.
Promised your kids you will teach them to play baseball? …or your friends that contact for a job interview, and never got round to doing it?
You will soon find yourself earning the irritation of the people around you.
All because of perpetual delay….
It's time to do some personal repair work.
Causes of Procrastination
There are many causes of procrastination, and it certainly is different from individual to individual. It could be due to the person's character, or even be rooted in an event that was traumatizing on some level….or the simple habit(s)…the repetitive act of pushing off doing stuff over time which develops into procrastination.
And it can really pay off big time, to go back and unearth the initial cause that sparked off this bad habit. Insight doesn't always heal but it's always…insightful!
Below is a list of possible causes of procrastination, and by running though these you can possibly identify similar causes in yourself.
Common to ALL of these is an inability to manage emotions. "Emotional regulation, to me, is the real story around procrastination, because to the extent that I can deal with my emotions, I can stay on task," says researcher Timothy Pychyl of Carleton University, in Canada.
Chew that information over as you read through some of the common underlying reasons for procrastination.
1) Fear
Fear is one of the three driving and motivating life forces.
Fear of the unknown.
Fear of the big animal.
Fear of the plane ride.
FEAR OF THE ELEVATOR RIDE.
…The fear of failure or success.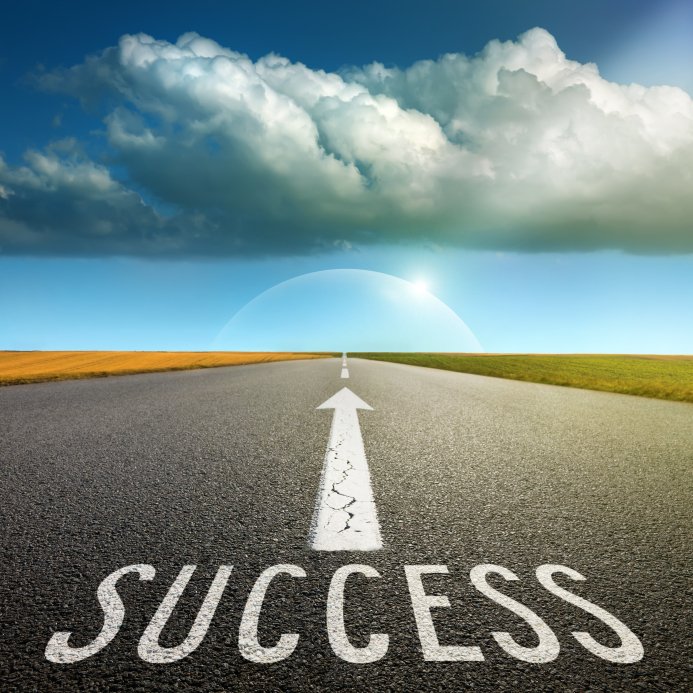 People who are afraid to fail, are fearful of putting in effort or to even try to attempt something.
It is much easier to blame failure on their neglecting to complete the task, than on incompetence on their part to do so.
Make sense?
Fear of success might seem far-fetched, but there are those that fear change.
And "success" and "change" are often interchangable terms.
They are "happy" where they are, and while they know that they are capable of building a life, they fear the change in types of work or scope of work that comes with their improved and new capabilities. Hence, they would rather hide behind their apparent level of competence rather than put in the effort and ultimately succeed, as they fear being unable to cope with the new workload and expectations.
It would be…hard.
2) Faulty Belief Systems
According to the notion of "temporal discounting," we give less importance in our priorities to tasks that are far into the future than those confronting us today. Temporal discounting refers to the tendency of people to discount rewards if they become so distant in time that they cease to be valuable. Case in point, one-third of Americans have no retirement funds and nearly six in 10 Americans don't have enough savings to cover a $500 or $1,000 unplanned expense.
The belief is that those things are so far away that there will STILL BE TIME to take care of them later, and in fact, more money and time will become available in the future. I don't know about you, but I might figure on having a little less energy to produce money at 70 than 40, and that my life might be just as expensive as I age, as it was when I was raising young children.
Notions of having enough time and money to deal with issues "tomorrow" are not the only cognitive distortion.
According to Fuschia Sirois of Bishop's University, in Canada, procrastinators comfort themselves in the present with the false belief that they'll be more emotionally equipped to handle a task in the future."The future self becomes the beast of burden for procrastination," says Sirois. "We're trying to regulate our current mood and thinking our future self will be in a better state. They'll be better able to handle feelings of insecurity or frustration with the task. That somehow we'll develop these miraculous coping skills to deal with these emotions that we just can't deal with right now."
In the immortal words of Margaret Mitchell's Scarlet O'Hara:
"I can't think about that right now. If I do, I'll go crazy. I'll think about that tomorrow."
3) Overload and Inability to Prioritize
It is very common for all of us to be swamped with work.
It is the nature of life that there is stuff to do and it takes significant effort and significant actions to accomplish.
The to-do list can feel never ending, and the tasks seem to not stop.
The individual fears ever being able to complete anything, if not everything, and is unable to decide which task to start doing. This is similar to an inability to prioritize between the urgent and important, and what is less so.
Also, in high-stress and fast-paced jobs, all the tasks may be urgent and important, and that makes it more difficult because the individual does not know where to start. The person might be scared off into not doing anything.
We'll talk more about this later.
4) Poor Time Management
This occurs for two main reasons.
First, people far over-estimate what they can accomplish in a day. If a person is overconfident in his own abilities, he may risk putting off an important or difficult task to a later date because he believes that with his capabilities, he will be able to finish it in time.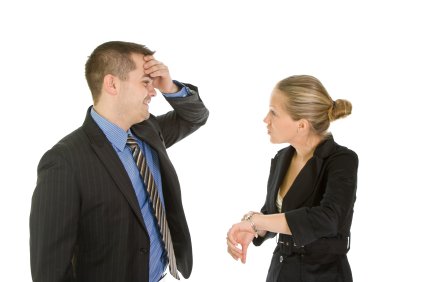 This is a common disaster scenario for a lot of people.
What happens in real life is there are lots of "emergency situations" that need to be handled, thus leaving little time to do what needs to be done.
Fact is that "emergencies" are something productive people PLAN ON.
Preparation meeting opportunity is luck.
Being prepared for the bad things happening is plain old smart.
Because they happen a lot…especially if others are dependent on you.
(If one person is dependent on you, you have twice the opportunity for an "emergency." 5 dependents? 5 times the opportunity…make sense?)
Another person might stretch the number of hours available in a day unconsciously. He may plan his time without taking into account fatigue, meals or short breaks needed to keep the mind in tip-top shape.
There are people who fail to prioritize their time effectively.
It is always easier to do the simple and unimportant tasks first, but this problem goes beyond that when the individual is unable to differentiate between what needs to be done first, and what is less important.
5) Boredom
An individual may also choose to procrastinate because the task is not challenging enough and he feels bored. He finds it difficult to concentrate on the task, and would rather be engaged in alternative activities.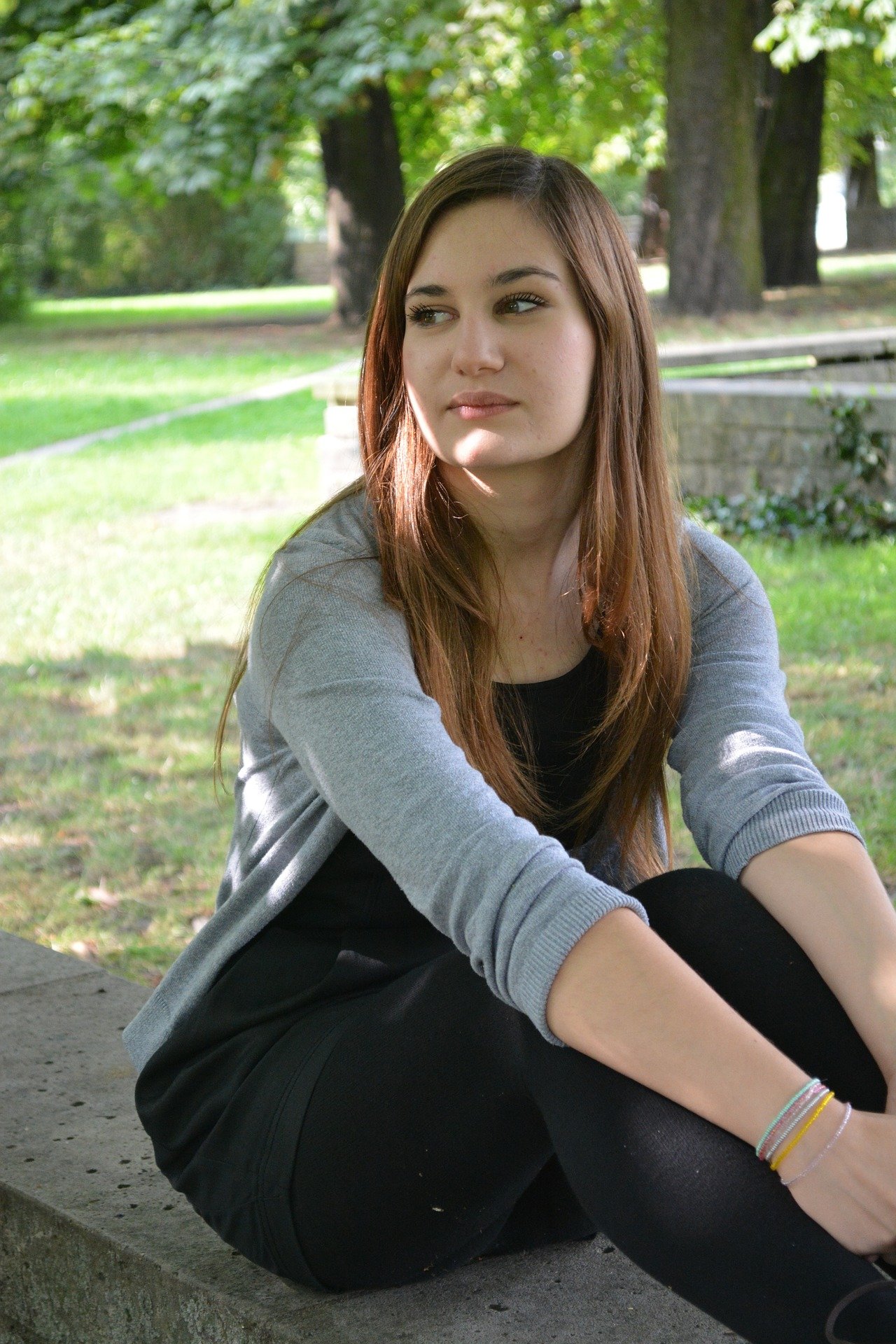 This is especially the case for jobs which are repetitive and lengthy, and require very little thought. Not all work is exciting and stimulating, and certain tasks that are repetitive and unchallenging can cause the individual to be less motivated to excel and be productive.
There's a lot of reasons people can be feel bored, it's the response to the boredom that matters when it comes to productivity or what I've come to call "practicing for death" (procrastination).
6) Poor Self-Esteem
There are a lot of people who constantly harbor thoughts that they are not good enough, or that they always fail, and are probably just stupid and incapable. This kind of self-directed negative thinking makes it difficult for them to attempt projects, especially important ones, as they feel so inadequate that they should not even be doing a task of this magnitude or importance.
The deal is this: People are as stupid as they want to be, RIGHT NOW. They are as EFFECTIVE as they want to be, RIGHT NOW.
The root cause of this form of thinking could be previous failures, or abrasive and abusive comments from people around them, causing them to be labeled with their own inadequacies and perceived shortcomings.
When people have stereotyped you, USE THAT AS LEVERAGE TO SHOW THEM THEY ARE WRONG.
Showing people how good you are is fun, showing people they are idiots is …well…intoxicating.
In the past, people have underestimated me.
"He'll never have a successful book…should get a 'real job'."
🙂
And then the warp drives kick in.
People who suffer from low self-esteem become unduly affected by people's comments putting them down. They genuinely believe that they are inferior and incapable of working well which is highly generalized and RARELY TRUE.
I meet VERY FEW people that can't achieve great things.
Unfortunately, believing prolonged condemnation from peers and the people around have caused them to firmly believe that failure is the only thing they can excel in.
It's time to CHANGE (Success) WHO YOU LISTEN TO, WHO YOU HANG OUT WITH and WHO YOU BELIEVE IN.
7) Perfectionism
Some people have unrealistically high standards and expectations, and this causes them to procrastinate as they feel that they do not have the skills and abilities that are needed to complete it satisfactorily. They are afraid of attempting it, and not doing it perfectly, hence they make excuses that they need to acquire more knowledge before they can attempt it.
Sound familiar? Perfection can paralyze.
The best way to break out of this cycle is to tell yourself that you can do it, and the task is easier than what you think it is, or that it's better to do something, rather than nothing. Or perhaps, you need to speak to your supervisor at work to draw up an accurate and realistic level of expectation.
If you are a perfectionist, your boss will probably be thrilled to tell you they admire your good work and would rather have you accomplish 100 tasks very well vs. 1 task perfectly.
8) Anger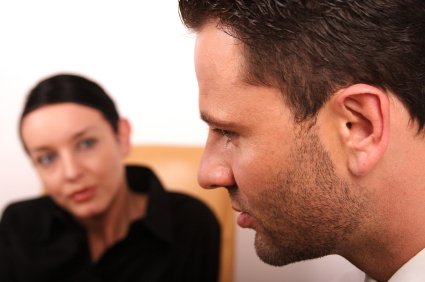 This occurs when you find yourself avoiding the task, or simply refusing to complete it. The cause of this could be an argument with your superior, your significant other or your teacher or project team. The feelings of anger and resentment against them can translate into an unwillingness to do what they have assigned you to or requested that you do.
Another common reason for procrastination could be the anger felt at having the task forced upon you, when you are either unwilling or uninterested in it, and have expressed so and been ignored. This would cause feelings of resentment and result in avoidance.
And the "list" goes on…
There are many different reasons why people tend to procrastinate, and this is a bad habit that many people participate in. …that MOST PEOPLE…participate in…
PLEASE NOTE:
There is a difference between being momentarily lazy, and procrastinating as a habit. By identifying the reason for your procrastination, you will be able to turn things around and finally get to get stuff done, enhance your productivity and feel a new sense of accomplishment and self esteem.
Specific Steps to Reduce Procrastination
My best encouragement is to not think in terms of just doing little things to feel "success", but to attack BIG PROJECTS and do them to completion TODAY.
If you have acknowledged that you have a problem, it's time you sat up and did something about it. DON'T go to Procrastinators Anonymous! That's doing the same thing.
Don't let procrastination ruin your life, relationships and job.
Try one or more of these….
#1:Your first priority is sufficient sleep and rest
Sure, you'll pull an occasional all-nighter, especially if you're early on in your entrepreneurial ventures. There was a time I pulled a couple of all nighters per month.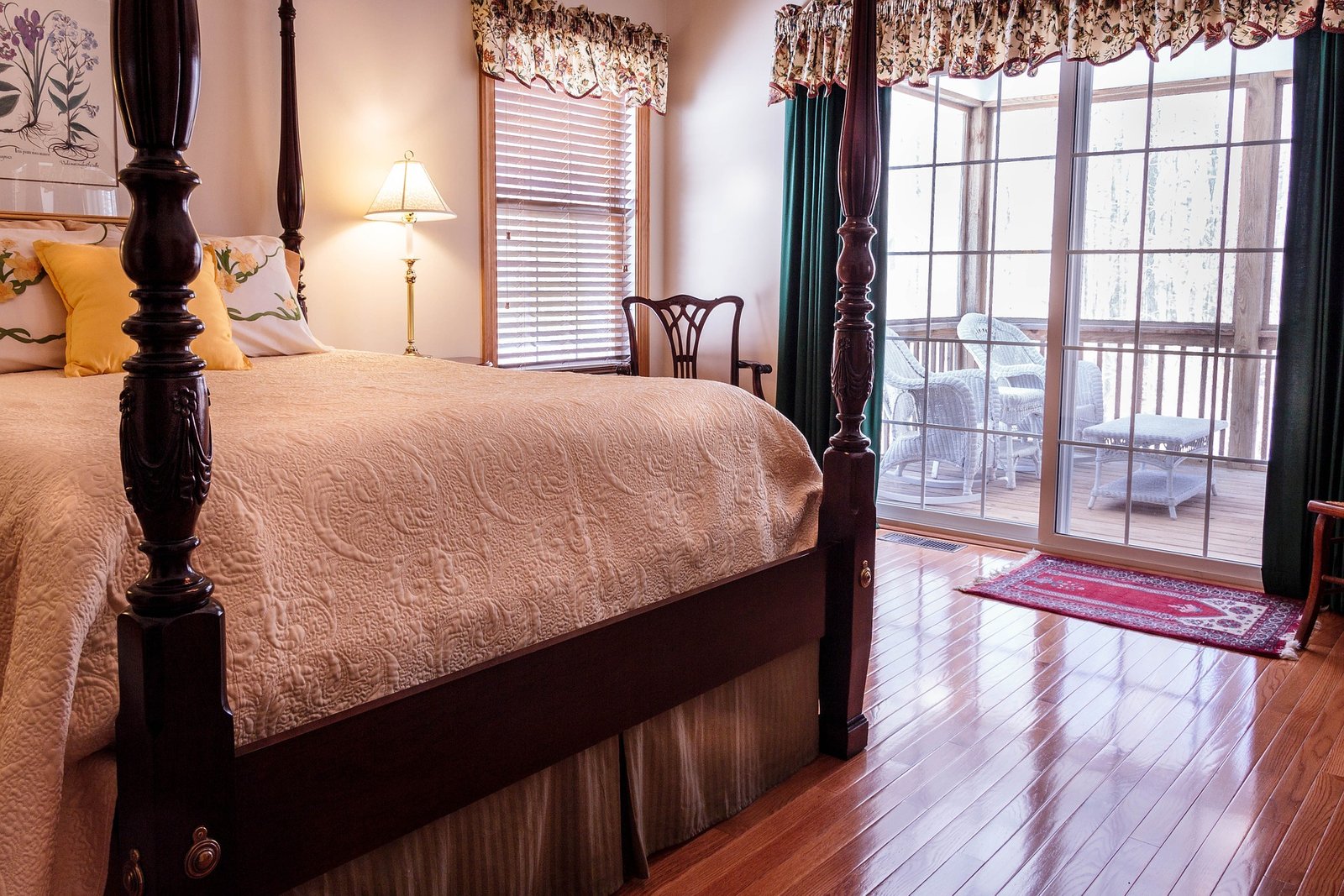 But that's fine, as long as sleep matters.
Most adults need, and I mean need, 7 hours of sleep each night.
I'm not going to stay on this forever, but sleep is crucial to creativity, productivity, clear thinking and good decision making.
You can only go so long with a screwed up sleep schedule before your work suffers.
I generally don't sleep but a max of six hours each night, but I often can get a nap in half-way through my day where I can get some REM sleep.
And it does matter.
Even for people who are getting seven hours each night, a 15-minute break every ninety minutes or so can be a good idea.
How do you know when to break?
You break when you have read the same paragraph five times and you don't remember what it said in any of them.
Your brain is full, memory loaded and you are in need of a memory dump into your pillow, rebooting the system and coming back with nothing in your cache.
(I think we nailed that metaphor, eh?)
So, let's just say 7 hours of sleep each day or night, or whatever. But don't be running around sleep deprived for a week or your productivity will stop as if you were simply being inert again.
Simply put, everyone needs sleep but yes, you can have the occasional skipping of 2-3 hours of your sleep but if you turn that into a habit, your lack of sleep will eventually catch up with you and you will find that you no longer are operating at your optimal performance. And no matter how much harder you work, there is a cap to the quality of your work performance.
With this said, I am not enforcing the doctor's prescription of 8 hours of sleep daily with no interruptions and variation of sleeping patterns, rather, it is about knowing what your sleep patterns are.
Some people need that solid 8 hours of sleep before they can perform optimally in work the next day, whereas for others, they can do the same with just 6 hours of sleep. Others prefer to spread their nap time throughout the day, taking short naps now and then.
The late nights/early mornings may be due to business meetings, product completions or functions or whatever, be it personal or for your business, but you have to remember that health comes first.
#2: Immediacy – Get It Done Thinking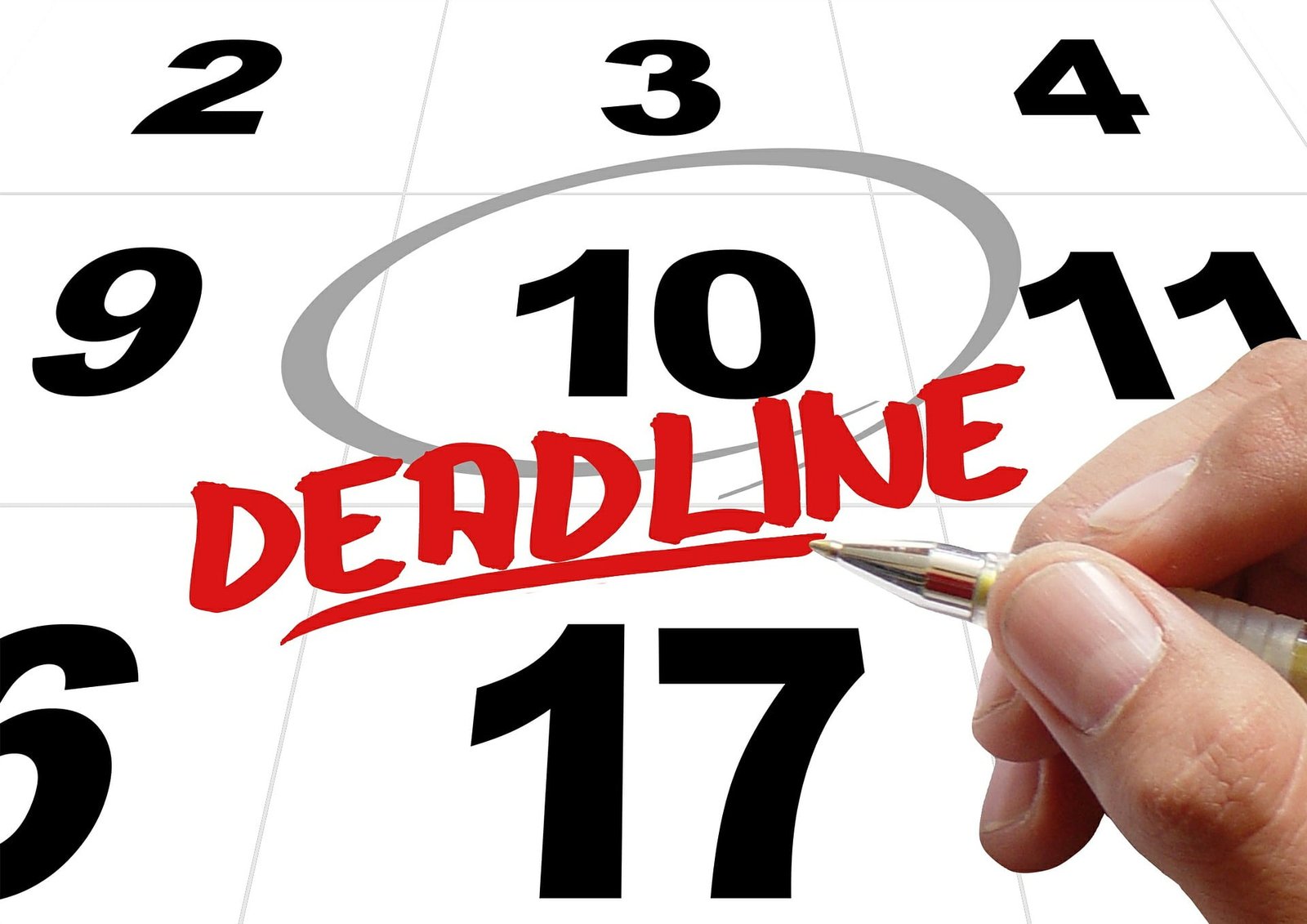 Your responsibilities can be done; no matter how daunting and challenging they may seem initially. Tell yourself that you WILL do it, and that you choose to do so. Recognize the fact that procrastinating is deadly, and that you choose to overcome it, either by speaking to someone you trust to guide you, or by buckling down and making stuff happen.
The key here is that you want to overcome your habit of procrastinating, and that you DECIDE to MOVE on what has to be done. The sense of immediacy or urgency is a muscle that can be built.
#3: Leverage Negative Drivers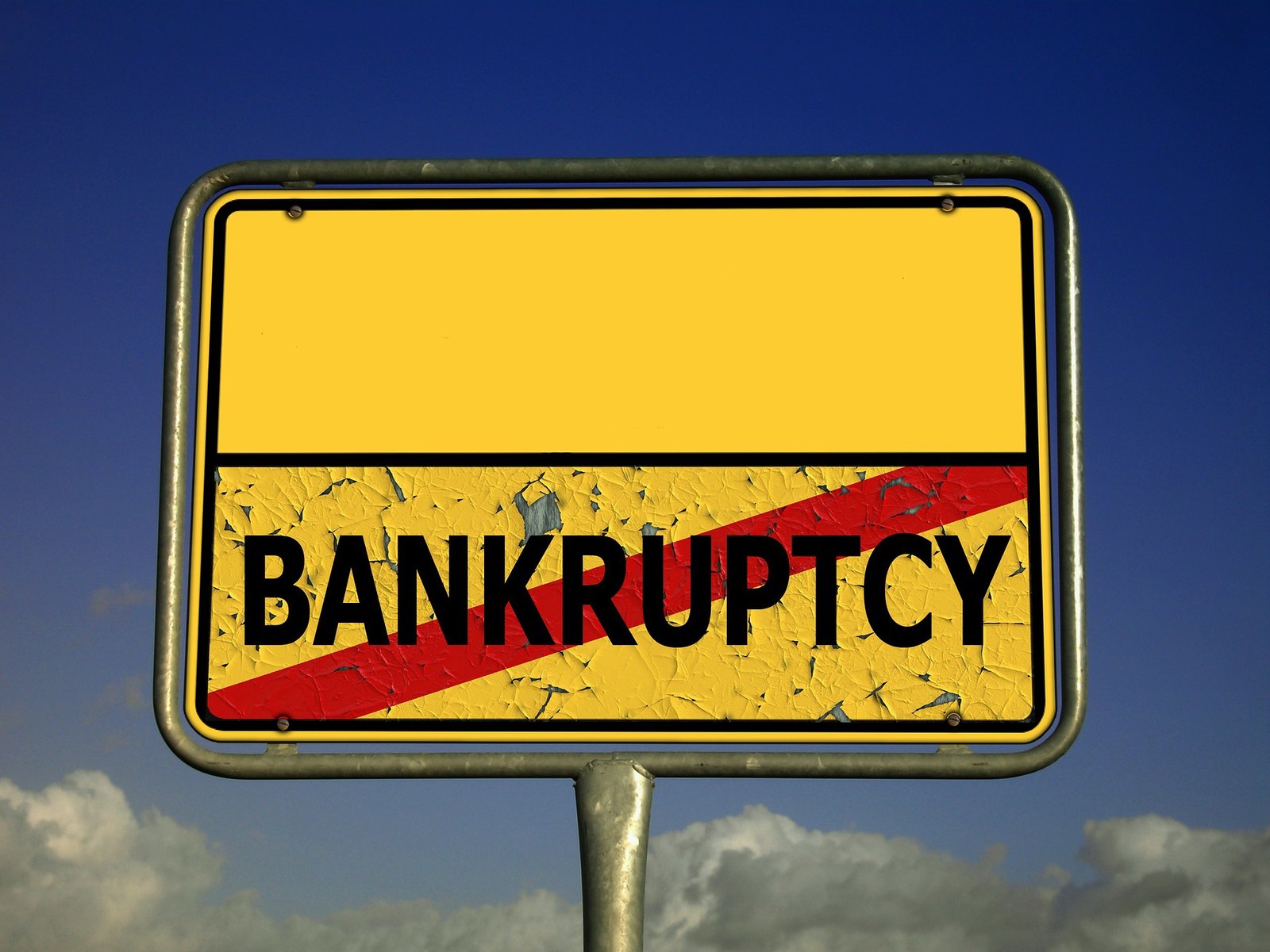 I've shown you the research before. There is nothing to suggest that a magical avoidance of all your (realistic) fears and anxieties will help you to keep them at bay. And in fact the very avoidance of those thoughts could create failure to take the necessary and effective action.
So, if there's some negative consequence you really want to avoid.
Let it DRIVE YOU!
Turn that fear up and let it COMPEL you to ACTION!
#4: Be Realistic
It is impossible to suddenly stop procrastinating. Understand that it is as much a bad habit similar to smoking or drugs, and you need consistent protracted effort to overcome this problem. Set yourself realistic goals, and draw up a chart to show yourself improving.
Give yourself rewards for finishing IMPORTANT tasks on time and before deadlines. With regards to your responsibilities, make realistic plans on how to go about doing them. Do not expect yourself to finish a 10,000 word project in a day. Space out your preparation and actual work over a reasonable amount of time.
#5: Maintain a GET STUFF DONE list
Maintaining a 'GET STUFF DONE' list is essential for every successful, productive person. You need to write this stuff down and you need to line it out when you complete a project, task or appointment. The process keeps you on track and acts as a bit of a reward system as well.
You do not have to wait for years to see the results, Just weeks or months will do and after which, you can tweak it slightly or modify it after reviewing its performance for that period of time. This way, you can come up with the best plan for yourself and maximize your time and productivity in everything you do.
Especially for businesses, DO NOT cast your plan into stone right after producing it, business markets are not fixed and are liable to change, and obviously your plan has to change with them! Be flexible when running your own business and you will enjoy your business and your life even more than before.
#6: Prioritize
You have a dozen tasks to complete, but you need to pick one.
I've learned that when 20 things need to be done and you feel overwhelmed, the answer is to GRAB ONE and DO IT NOW.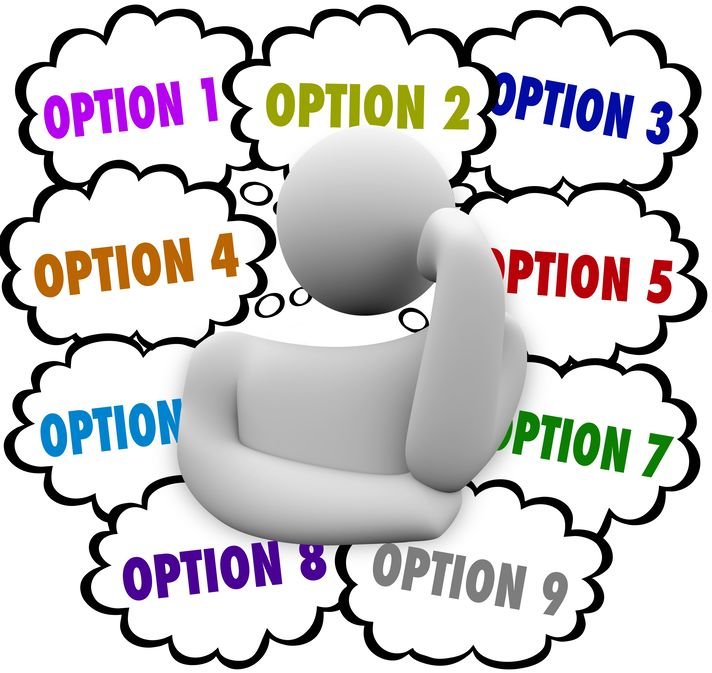 Just don't pick some wimpy and EZ-to-do project. GET SOMETHING DONE THAT MATTERS.
Draw up a GET DONE TODAY list, and mark each item as A/B/C/D Do the A/B tasks that are most important first. Plan your time wisely and allow for short coffee breaks, which are just as important for you to unwind and relax your mind so that you don't get too stressed.
I like 15-minute pillow stops every few hours.
I can pound out a lot of words or stuff in a half day but my brain can become mush easily. When it does, I get up and find my pillow and bury my face in it for 15 minutes, then get back to what's at hand.
There is everything good about taking 10 when you need it.
#7: Take Action and Set Big BUT DOABLE Targets
After you have created your own lists and produced a time management plan, it is time for you to ACT. Words or thoughts alone would not produce any significant changes into your current situation and only through acting on what you have planned out can you hope to see a better result in the future.
It is one thing to acknowledge a problem, and quite another to be willing to stand up and take control of your life.
There's no point in saying, "Yes I have a problem", and not taking any action to curb it or cure the problem.
It is simply a matter of having a "DO IT UNTIL IT IS DONE" attitude.
Don't think in terms of procrastinating, think in terms of getting STUFF DONE NOW, regardless of the fact that YOU WILL PROBABLY FEEL STRESS OR DISCOMFORT in jumping in and taking action.
#8: Be Well Equipped
Part of getting any task done is having the right tools to do it. Make sure that you are well equipped mentally as well as physically. If it is an assignment that is due, make sure that you have done your research, or spoken to the clients, supervisors, tutors or superiors that you should have spoken to. Draw up a schedule to help you plan out what needs to be done, and what you have to do to accomplish your task.
Make sure your physical environment is set up to support the activities you need. Organized, clean, attractive, ergonomic….whatever you need it to be.
#9: Master the art of delegation
The art of delegation, it can be both a boon and a bane. There are people who use it as an excuse to slack off and eventually push away all responsibilities from their shoulders to those whom they delegate tasks to. If you do not take notice, this may eventually happen to you as well. The temptation of shrugging off the responsibilities you are required to carry out may be great, but remember, it is still your family and your life at stake here.
Don't be stupid.
Delegate wisely by sharing responsibilities strategically with others who can effectively carry out the tasks.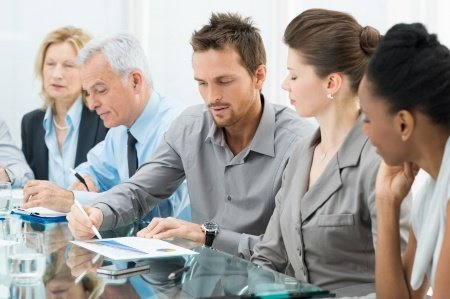 If done correctly, it can greatly help you to free up your time and also optimize your time and capacity. Furthermore, one of the positive things about delegation is that there may be other people who are better at doing certain things than you.
In fact…there ARE!
For example, when you delegate jobs to people who work for you, it is evident you would be finding people that are competent in that particular area that you want to delegate to him or her. This way, you not only can free up your time for other things, you also ensure that whatever was delegated is placed into good hands.
Doing otherwise is a big fat headache producer.
Which brings us to:
You are human and remember – they are, too!
People you delegate to will make mistakes.
Stupid mistakes.
And often it will be your own fault.
You weren't great at training or management.
It's often hard to accept that fact, but it is very real. Accept that mistakes will happen and do everything possible to ensure that things get back on track and fixed fast.
#10: Manage Distractions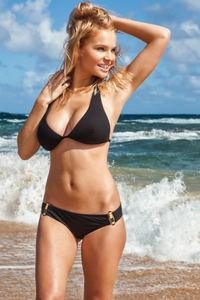 Some people can move forward, be focused, stay focused and accomplish projects, regardless of the distractions around them.
This is in fact one of the KEY predictors of success in life.
If you are easily distracted then be certain to put blinders on and filter out everything but the project you must work on and accomplish.
The distraction is always more interesting than the task at hand so you might need a LOT of filters.
Practice doing tasks through distractions and compel yourself to work UNTIL you have COMPLETED the task.
Ignore the distraction. To look at it. Don't listen to it. Don't consider it. Think only of the project at hand and do IT.
#11: Make Everything Concrete

Recent research has concluded that people are much more likely to take valuable actions on concrete but not abstract desires.
This is pretty important in beating procrastination when you think of the significance of the line between commitment and completion.
As you look at your project list for the day/week/month, be certain that you have noted those tasks that MUST be done in concrete terms. Reframe those that are not important today/this week/this month into abstract ideas.
Changing the framing of your projects in the mind will allow your brain to break the procrastination addiction in a much quicker way than you might imagine.
It almost seems like an unimportant nuance…it's not. Try it for a week and watch how much you get done by this simple 3 minute exercise.
AND as a bonus tip for the day, allow yourself to set RANGE OUTCOMES in the course of each day so you don't get bogged down into thinking about an EXACT outcome. Instead think, I need to get between 2000 and 2500 words written.
By combining the range with the concrete you create your HIGHEST PROBABILITY frame.
And the frame alone is typically enough to trigger you to get IT done.
#12: From Deadlines to "dumb-lines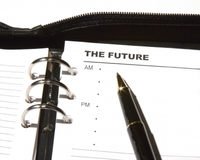 Procrastination is in large part "putting off the doing of" something that is significant but perhaps it is perceived to be completed or evaluated at some point in the future.
The brain convinces the mind it doesn't need to do "it" now because it is not required RIGHT NOW.
This can be a good reason to re-prioritize.
It can also be an excellent reason to DO IT NOW.
If the priority is high and the value of the project is quite high, then it probably makes sense getting it done now vs. later.
But because people almost always live in the moment (vs. the future) it becomes easy to postpone projects until "deadlines" come into view.
A nice reframe on deadlines is "dumb-lines."
Waiting til the calendar has been turned to yet another page is not smart if a task has a high priority.
Determine for yourself how you can best see the deadline as being moved up to tomorrow or today or next week, instead of the end of the month.
In managing your time, there is one specific necessity….
Remember, Time is an Asset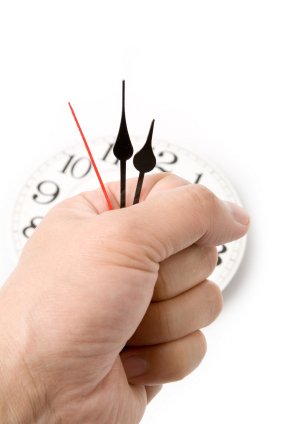 People in the business world have a saying that time is both your greatest asset and your greatest liability. With each tick and each tock, time passes by and you can never get it back. Time should not be wasted, it should be OPTIMIZED.
Make sure that you are able to plan out the best action plan for yourself, and also produce optimally.
Get focused on WHAT MATTERS in your business as far as PROFITABILITY, and your LIFE as far as success
Spend time with the people you choose inside and outside of work
JUMP in and ACT, regardless of how uncomfortable you feel
You do that – and you'll not only be productive, but you'll have a good life, too!