Choosing and Using the Right Building Blocks to Win

Part Four of Eight
Power Begins – The First Part of Your Day – The First Part of Their Day
Today you begin to pick up the building blocks of power and actually begin to USE them. We are moving from the what to the how.
The ability to use your thoughts and behaviors to make your desired outcomes and intentions manifest.
Because you know that power is almost always at peak levels earlier in the day you have a huge advantage over the rest of the world.
When a company brings me in to present to their employees or management I invariably present first on that day. That means 8 AM or 9 AM.
Why?
I all but demand that time not simply to be THE Keynote Speaker for the event but to be the MOST EFFECTIVE speaker at the event.
Consider this:
My presentation of information will be best when I am most aware of my behaviors and how the audience is responding to me. That is going to happen early in the day.
Additionally as any day goes on, the probability of something bad happening that day rises with each passing minute. Would you prefer to present to an audience filled with people having a good day at 9 AM or having a lousy day at 3 PM?
Key Point: Mood Is Contagious
That is critical. Mood is contagious. If your friend gets news that upsets them at lunch and the suppress the desire to lash out, that uses up those precious self regulation units. That means When the presenter speaks three hours later that audience member is going to have much more difficulty attending to the presentation. That audience member is more likely to text or perform other similar obsessive and counter productive behaviors.
The same is true for the presenter in this case.
Thus the earlier in the day I can present means that not only will I be at my highest level of power, but so will most everyone else in the audience. Thus I want to speak FIRST anywhere I go.
You can generalize this to sales calls or management meetings. Either of those kind of experiences happening later in the day are much more likely to be ineffective than the same people doing the same things early in the day.
Power Source from The Late Night
There are exceptions. Quite often I find that working at 2 am has huge advantages over working at 11 AM. For example, if I am writing a book or working on writing Coffee with Kevin Hogan you can bet that the phone rings a lot more at 11 AM than it does at 2 AM.
That means that more people will be demanding my attention, USING UP my mental and emotional resources, when I could have scheduled the important work for the middle of the night instead.
I like to write emails at 2 AM because only 10% of the people I email are up at 2 AM. I have at least 8 hours before I will see responses that might require self discipline and emotional regulation (controlling my emotions). Every time I have to do something that takes me away from the project that must get done, I know I have scheduled my day incorrectly.
You need uninterrupted time to accomplish meaningful projects.
Why?
Energy for What Matters if You Do This?
Building Power When Uninterrupted
Because interruptions typically require good (controlled) behavior on your part. They require self discipline and emotional control. Thus when you have 20 interruptions you lose a lot of self regulation units. In the middle of the night, those interruptions are rare and you are not only likely to get your critical work done but you will have MORE self regulation units after you wake up in the morning to deal with the problems that arise.
Schedule what matters in your life and work EARLY in YOUR day and early in the day of the rest of the world.
People start having problems they want your help with at about 8 AM. The number of problems grows throughout the day until perhaps they go home from work at say 5 PM.
If you schedule your uninterrupted time for the middle of the night or early in the morning you are going to get the most accomplished.
What is power? The ability to use your thoughts and behaviors to manifest your desired outcomes and intentions.
People lose self control as the day wears on.
People lose self control after they have just finished a task requiring a great deal of self control.
It is very difficult to maintain self control hour after hour.
As the day goes on more people run out self regulation units. That means they become more likely to lose their mind, behave like an idiot, want to eat like a pig or do other stuff that when you observe it, you become more likely to emulate.
Does Self Control Lead to a Better Life
Because self control tends to be consistent across domains (people who are able to say no to even more fattening foods, for example, tend to stick with other areas of restraint in life) you can make predictions early about what kind of a life they will have if they simply continue with whatever their current behavioral habits are.
In other words, when little kids learn to delay instant gratification and control themselves when tempted with treats, you can predict that will do better on tests that will get them into college. You can also predict they are more likely to be thin vs. obese. You also find they do better in thinking, pursuit of goals and pretty much everything we know leads to a successful life.
If you can delay instant gratification, if you can tough things out instead of being ruled by your emotions and desires, you can do pretty much anything in life.
But delaying instant gratification is not something humans do well. Very few are able to pull it off.
Power and Gratification
Power gives you energy to delay instant gratification.
Why do children who are raised in poor environments often excel in life? Because some of these children had to make due for YEARS before they were rewarded for behaviors that wealthy kids are instantly rewarded for.
When you see these little kids delaying gratification you can predict they are going to be the winners of life. People who are unable to face stress and the myriad of challenges in life tend to move away from the stress and challenges and seek out comfort leaving the stress and challenges for someone else to take care of.
This pattern CAN be broken but it is very requires more than self affirmations or a little patience.
Is power then the statement at the beginning of the day that says, I will eat only X calories today?
Not really. Everyone says something similar.
I will not get into an argument today.
I will be patient today.
I will work on the book today.
I will set up my IRA today.
I will skip fattening foods today.
But really, none of these spoken intentions is all that important.
People are loaded with good intentions but will not take the time to develop control over what they do.
Good intentions, by the way, do matter. They matter a lot. They tell the people around you where you would like to be moving toward and away from in life.
Is there power to turn thoughts into reality?
Power to Turn Thoughts into Reality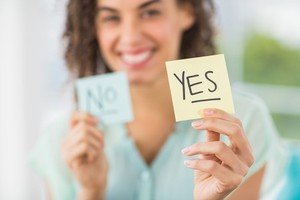 Never undervalue good intentions. Intentions, like desired outcomes are decisions you have consciously made either now or repeatedly before in the past. These intentions COULD drive you forward if you can align your thoughts and behaviors to make them real.
Intentions are at the heart of a human. (For better and worse) But, intentions rarely have anything to do with actual results for most people.
Recently I have gone back through journals I have kept on and off for years. What I discovered was that I found many resources in life that helped me push through the pain in life and I did not simply read a book and think, oh good I will adopt this philosophy.
I wrote down the lessons I learned in the books and WHAT I was going to do to APPLY THEM in my life, with my family and in my business.
Today, I find that those behaviors I would commit to, and the manifestation of practical application of ideas and thoughts was what created an internal environment to achieve.
As I talk with achievers and people who use their power wisely, you see similar results.
Write down specifically what you want and choose daily. Do not be a slave to your emotions.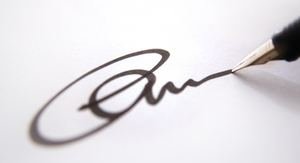 The reason writing something down is so important is the skill of emotional intelligence is in large part about self monitoring. In other words, are your behaviors taking you to your intention, and if not what are you doing RIGHT NOW to change that fact.
Emotional Intelligence is a fundamental aspect of power. That self awareness is not simply RECOGNIZING you are in pain or currently failing at something. Again, that is something almost anyone can do. Self Awareness is recognizing your behaviors and thoughts and changing them when they fall out of alignment with your desired outcomes and intentions.
Without self awareness there is very little emotional intelligence to be found.
The father who leaves his wife and children never to support, nurture or love them is recognizing he is uncomfortable with his situation. The easiest solution is to leave and move far, far away. Is this not self awareness? Is this not mindfulness? Did Buddha not do the same thing?
The answer is that the father did not look at how his thoughts and behaviors were moving him toward his desired outcomes and intentions.
Recognizing you are in pain about something is a natural part of life for all animals, not just humans. Emotional intelligence is being able to navigate through the pain and put into effect the simple notion of self monitoring to be able to not only know what you are feeling but feel what others are feeling.
But it sounds so easy to check in with your Self several times daily to see how you are doing on the task of manifesting thoughts and behaviors INTO intentions and goals. But it is not easy at first.
I did feel terrible first because I had to use the restroom in a way you never forget, and, secondly the next speaker was scheduled to begin at 1:15 and the audience had kept asking for more.
Emotional intelligence requires practice. Without it you have someone who relies strictly on emotional impulse when experiencing pain.
A lot of people believe emotional intelligence is about being kind or calm. Certainly those are good things. Who does not want kind and calm in their life? I know I do. Intelligence is in part about behaving congruently with who you choose to be.
Are you the father? Or are you in this case, the mother who would not leave the father and the children because she self monitors. She develops the power to experience the same pain the father experiences but to then utilize emotional intelligence and her personal power to behave as she chooses instead of how she feels. Remember she feels pretty much the same as the father but she knows she wants to be a mother to her children, a wife to her husband. She locks it in and moves in that direction.
This does not mean that her high level of emotional intelligence will keep her kind and calm through the storm. Nothing of the sort. That emotional intelligence shows that you will be the master of pain. You cannot make the pain go away but you can choose to self monitor and move toward your conscious mind choices and away from your reptilian brains desire to flee.
This skill does not automatically then transfer to EVERY domain of life. She might be a good mother, a wonderful mother but she may have weaknesses elsewhere. She may smoke or drink to excess. We know from research that people who yield to a temptation are often (but not always) likely to follow that self indulgence to be followed up by a self disciplined behavior.
Is there an upside to self indulgence?
What is in front of you?
In other words, someone who just had a bunch of cookies is MORE LIKELY to now eat a banana, particularly if SOMEONE ELSE IS IN THE ROOM, OR if there is a MIRROR on the coffee table or desk.
Other people do not need to have the cookies to get to the banana. They can go to the banana and still resist the handful of cookies.
People tend to do what other people in front of them are doing. If they are smoking, they are more likely to smoke. They are taking drugs, the individual is more likely to do so. Others are eating tons of food that will bring early onset of diabetes and the individual will do the same.
The importance of being aware of what others do in an environment and how it is changing your behavior is very important. If you chose the behavior rooted in your predetermined intentions and desired outcomes and now you are performing it, then you have used your power well. If you chose a behavior (to be a good mother for example) and then went with the flow of the party (spending the money you were going to use for groceries on something foolish), well you chipped away at yourself, those you love and your future.
In the famous psychological Marshmallow Tests of the 1960s and 1970s we learned that kids who were offered a marshmallow now or two in twenty minutes, those who delayed gratification did better at almost everything as an adult including dealing with difficult relationship problems. Follow up longitudinal research that almost no one had read about showed that little kids who participated in one study for a half hour and delayed gratification in that half hour were more going to score an AVERAGE 210 points higher on their SAT tests.
14 years later!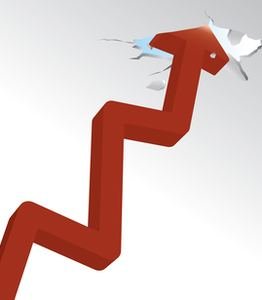 When my daughter was born, I decided to be a stay at home Dad. As most of you familiar with my stories of this period of my life know, I performed well externally and internally found out how difficult it was to be a Mom. It was the hardest thing I ever did in life. Thank god I could give birth.
When my daughter was 3 we went to Target almost every day. (Being with kids this age can make for a very, very, very long day. Try it sometime.)
I had to teach her the difference between looking and buying and it was no easy thing. I told her we would buy something one day out of every ten days we went to Target. And that is precisely what we did.
She was not thrilled with her Dad telling her this over and over again but today she is finishing her doctorate in psychology.
I believe, but could not prove in a million years, that those early days of delayed gratification for her, helped her become a better student and more helpful around the house than most kids.
But today I cannot go back and reprogram my kids or myself to have a dramatically better life tomorrow morning. We are all the result of our previous programming.
BUT we can reprogram ourselves TODAY in order to lay the ground work for habits to form that will make the rest of life better in many respects.
So now that we know delayed gratification is an important component of power, how does one grow this skill?
It begins with just that, skill.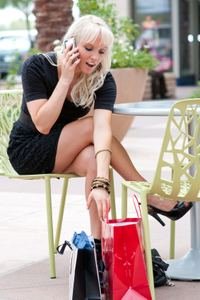 Begin with simple things. Go to the mall. Bring all of your credit cards. Watch other people spend their wallets to death. Stay for three hours if you like, then go home having spent nothing. Repeat. Repeat. Repeat. Do this for 30 days. If necessary, bring a friend and tell them to keep you in line. (You do not pull out your checkbook, cash or credit cards.)
Sound like fun?
It was not for me. I did this with my daughter so that when she went to college she would not go party with her friends when she needed to study, or spend all of her time watching TV. I already had determined she would go to University and do well. She graduated with her bachelors in psychology at the University of Minnesota in 3 years, not because I was a savant father, but because SHE had the ability to delay gratification.
But I hold parental privilege to proudly share.
Next, do something more difficult.
Go to itunes every day for one month. Spend all kinds of time their searching out your favorite music, movies and games. Do not spend a penny for 30 days. When you are done, do NOT spend money at amazon or on shoes or clothes or anything else either.
It is VERY important to not become a victim to the Passive Goal Guidance System in your brain.
For something with a cool name like the PGGS, it sure can cause a lot of problems in life. Here is how it works and how to take advantage of it.
Now think for a moment. This is where almost everyone goes wrong. Right?
Humans restrain themselves from something and then immediately reward themselves in another part of life which will be just as costly.
So wait, is it not expensive to go to University?
Very.
So what is the difference between University and party expenses?
Strategic Thinking and Activation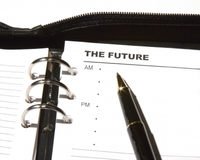 One leads to more decay of your power present and future, while the other increases your future power.
I will go into greater detail about strategies in an upcoming CD program but I feel compelled to give you a few more tactics for power building today.
If you are familiar with delayed gratification being a part of your life, your temptations will still be very real and you will be familiar with the experience. You know it can be difficult.
This is the kind of a skill that is developed.
But it is also easy to think you are succeeding when you are failing.
When you go home or get off iTunes you really will STILL desperately want to reward the behavior you just performed. (Delaying gratification) You will want to be impulsive and treat yourself to chocolate or something that has 500 calories.
Do not succumb to your brain constructing entitlement for you.
Your brain wants to feel rewarded because you deserve it. Know that you will get your shoes or chocolate or whatever next month. You can trust yourself. I promise.
Instead, today, go cuddle. (Check with your parents if you are under 18, or your children if you are over 75) Go take a walk with someone you care about. Eat an orange.
But delay gratification on the things that will make you fat, stupid, and thoughtless to others.
How else do you build skill at delaying gratification?
Happy metaphors and stories well staged in the mind can help make that chocolate desert less necessary if everyone else can get theirs off of the table in a few minutes.
Mind Shifting for Power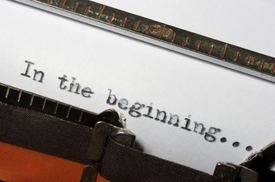 So in the moment when the temptation to X is upon you, shifting your mind to happy mental movie will assist you in staying out of trouble. But only for so long.
There is a great deal of nuance and detail as you might imagine and we will cover those in depth in the Power CD program.
Another excellent strategy at delaying gratification is to GET AWAY from the temptation.
If chocolate cookies are the temptation you succumb to either get them OUT OF THE HOUSE or put them on a shelf where you cannot reach them without a chair.
Temptations or anything that triggers temptations that will not be consistent with what you want, what you choose, should be out of sight.
Requires Deep Thought
Remember the mirror?
The mirror on the coffee table INCREASES self awareness. It will nonconsciously remind you that you are attending to sticking with your guns to do what is in your best interest.
But, there are all kinds of problems in developing skills.
For example, people who have a higher level of self and other awareness are more likely to feel sad or bad.
And because the mirror on the table increases self awareness and self monitoring the person is more likely to eventually have feelings that could be described as bad or sad.
That causes people to do things like go to Facebook.
What do they see on Facebook?
Photos of people partying, having a great time on the cruise and so forth.
And what does THAT do for your thoughts and behaviors?
You guessed it.
You think and know that they are having fun (and it seems like it is all the time nonstop!) and that you are ENTITLED to have fun as well.
And you are of course.
But when you choose it, not when the fun chooses you.
Otherwise you will grow your body to be 50 pounds heavier than need be.
Thus, Facebook is NOT a good distraction. Recent research links Facebook use to depression and increased stress.
Stress is linked to seeking immediate gratification and not exhibiting self control when you need it most!
Next week, you will continue to learn more about power, that aspect of you that people admire and love. Your ability to run your own life and not have the ocean sweep you away whether with temptations or black swans.