Do you have moderate to severe tinnitus?
Are you a therapist who wants to specialize in Tinnitus treatment?
Are you a medical professional who wants to understand and help treat tinnitus sufferers?
Do you need to understand the problem of Tinnitus and want to help sufferers get well again?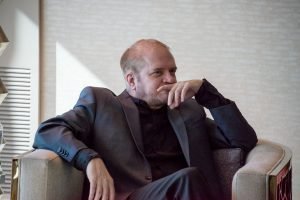 If so, perhaps you are in the right place at the right time.
Kevin Hogan literally 'wrote the book' about recovery from Tinnitus, when he penned Tinnitus: Turning the Volume Down. In his programs about tinnitus, Kevin shares his little known interventions that he has shared with no one except his clients.
People who suffer from this chronic and seemingly intractable problem can get predictable long-term, verifiable results, with the formulaic, multi-modal approach. Virtually everyone can return to living a thriving life. His unique approaches to hypnosis and hypnotherapy play a significant role in making the change. His helping thousands of sufferers and winning his own war against overwhelming volume provide a necessary combination of experiences.
In the U.S. there are more than 20 million people suffering from tinnitus. In the U.K. there are more than 4 million people suffering from tinnitus
For both the person suffering from tinnitus and the person who wants to help those that suffer this is the information almost every sufferer can benefit from. Now it's here.
To get started read through Kevin's updated Tinnitus FAQ's (frequently asked questions) to get some background and the current Tinnitus reduction methods that work and which ones simply do not: Tinnitus FAQs
Hypnosis: Can It Really Stop Tinnitus?
It's one of the most frequent questions Kevin receives from people seeking relief from tinnitus. The answer? Check out Kevin's response here.
Additional Tinnitus Articles
Kevin continues to review the science and studies regarding tinnitus and potential to reduce its impact on people.
Have you looked for a tinnitus cure?
Didn't find it? You'll be surprised when you learn why this is the case. There are effective ways to do tinnitus therapy. There are effective tinnitus treatment strategies that work. Regardless of the cause of your tinnitus, you can get relief from your tinnitus quickly!
This program is for anyone who would like to reduce the volume of their tinnitus through the use of self-hypnosis along with other proven strategies presented in the program.
Kevin's Tinnitus Reduction Program has helped thousands of individuals reduce the distress associated with tinnitus. Looking for a cure for one of the most maddening experiences of life can be painstaking to say the least. In most cases, when individuals utilize the Tinnitus Reduction Program as part of a multi-modality approach to tinnitus reduction, they experience long-term improvement.
The program includes the revised and expanded edition of  Kevin's book, Tinnitus: Turning the Volume Down is brand-new and filled with insights from 20 years of therapeutic practice.
100% Lifetime Money Back Guarantee. After you have used this program and the information in it, for six months, you will have a detailed record of specifically how much quieter you are then than now. If you don't think this program lived up to it's billing, return it for a full refund. And, If a CD EVER skips or breaks, we will replace it FREE!
TO ORDER Tinnitus Reduction Program with Book
Already own the book? Use the following link for the Tinnitus Reduction Program without the book: