Information Product Development & Creation
How Do I Make Money With My Products on the Internet?
Maybe you have a website or a blog. You know there is untapped potential in offering products. But how do you do it? What works? Where should you focus?
Not only will you discover the best ways to choose what to sell, you will discover how to create your own information products.
How to choose what product(s) to create and market
How to automate the selling and distributing of your product(s)
How to design a web page that sells
How to create an audio or video product
How to create a downloadable product
How to bring traffic to your web page(s)
How to get qualified traffic to your site so you have interested buyers
How to utilize affiliate marketing to sell other people's products
Profitable marketing models, including the "Funnel" Marketing Method
Step-by-step instructions for creating the products you will be proud to offer
Information Product Development & Creation
What?!
No funky title like "Information Dynasty Marketing for Megolithic Money?"
Eh…Really?
I can't do that…
Real world…and put together in a way that makes it rather ideal for you.
What would happen if you took what you know and love and got paid to give that knowledge to someone else? What if you never had to leave the house in order to accomplish such a thing?
The traditional education system, of course, is just that but traditional education doesn't teach the attorney, medical doctor, dentist, CPA, psychologist or anyone else how to build a business or some part of a business.
The educational system doesn't teach marketing (I promise what you learn in marketing in college doesn't carry over to your Coffee Table business).
The educational system doesn't teach people skills – or most importantly, sales skills.
You learn valuable knowledge but nothing that allows you to go out on your own and do something, to build a practice, build a clientele, a customer base.
I remember learning about Customer Segmentation but nothing about how to get those customers.
And business is only one small sector of information products.
There are thousands of products that people are looking for to train their cat, their dog, keep their kids healthy, paint, build a deck, fix the plumbing, repair the car, grow greener grass…
People want to learn yoga, hypnosis, how to sew, how to grow and eat healthy foods. They want to learn how to manage stress, develop resilience, travel to cool places on a budget, design a website, use social media. They want to know how to speed read so they can learn even faster.
They want to know how to take care of their elderly parent as a caregiver, be environmentally friendly, or even learn about things they might have missed in school like accounting, quantum physics, the great books and so on.
People want to learn stuff they can use in their life to somehow give them a richer more valuable life experience.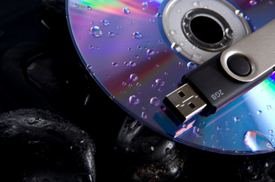 Millions have an insatiable curiosity to learn for all kinds of reasons. It's your nature. It's mine.
Information products include good old-fashioned books, Kindle and Nook books, CD's, DVD's, downloadable video or audio products, online courses, and on and on.
You Will Learn:
How to choose what product(s) to create and market. What goes into the decision to choose a niche?
How to automate the selling and distributing of your product(s). You will make money while you sleep!
How to design a web page that sells. What elements are the ones that pack the influential selling punch?
How to create an audio or video product. What works? What doesn't? You will see the designs that work and the ones that don't.
How to create a downloadable product. When to use digital and when to use other media.
And You'll Be Shown…
How to bring traffic to your web page(s). Secrets to getting targeted visitors.
How to get qualified traffic to your site so you have interested buyers. Who is your target market?
How to utilize affiliate marketing to sell other people's products. And when.
Profitable marketing models, including the "Funnel" Marketing Method. Why is this so important to your successful business online?
Step-by-step instructions for creating the products you will be proud to offer.
Even More…
"Hidden" (and easy) methods to make products seem irresistible.
3 amazing ways to make the buying process automated.
5 critical questions to ask before choosing a product to create.
The guidelines you must understand before you begin.
Key elements of copywriting.
and…
Every single day, there are sharp people all over the world developing information products and for good reason.
There is a huge unquenchable demand for knowledge.
There is an equal or greater market for applying knowledge people already have.
And an even greater market for filling in gaps where people need to know stuff to get where they can be in life but aren't because they are missing just a few puzzle pieces.
People want knowledge as individuals, employees, managers, salespeople, marketers, parents, students on the Bible, and dozens of other roles they live.
Information Products allow the normal everyday Joe to earn a substantial amount of money because it allows one to transfer knowledge and skill-sets from you to another person.
I would bet that there is a great deal you know that someone else would be better off if they knew.
I'm also sure there's a lot of stuff you and I know that no one else needs to know.
And, If you don't have knowledge about something, or, you don't have the inclination or passion to expand your learning in some niche, then information products are not for you and you should look for other products to build a small business around.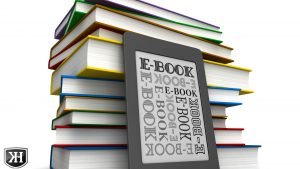 I've created about 130 information products in the last two decades.
On one end of the "how big" spectrum, I've got a number of programs that are simply one DVD. Just like an entertainer with their latest CD or DVD. Not everything has to be monster-sized.
But I also have a number of programs that are…monster sized!
One course I developed 7 years ago is a two-month online course that helps people grow an online business and market their work or someone else's.
Today that course includes about 20 hours of video, 10 hours of audio and 3,000 pages of text. Not one word of the course is the same as it was in 2004 when the first version was released to the public. What makes this course special is that participants have access to me so they can ask questions and learn from someone who actually has done pretty well for 15 years online. The best part is they know I'm not a graphics artist, website designer, have minimal technical skills.
Sure, I can show you how to get a website up and then show you how to make quite a bit of money with it, but I can't show you how to make it look beautiful with the latest software on the market. (That's someone else's knowledge, not mine.) If I had the inclination and passion to learn that information it's easy enough. For $400 there are dozens of programs I could pick up and tackle that.
Think about it. Teaching others with what you know is an almost perfect way to spend your life, particularly if the people you are teaching are enthusiastic, motivated or driven to learn what you know.
Now, you're probably thinking, "Sure I can do it, but will I learn everything I need to know in the course to make it happen?"
Like every other business, this field is constantly growing and evolving. Every year I learn something new. But the reality is that the basics never change. If you do it, you get results. If you don't you won't. It's not quite formulaic. Not all kinds of information products can be run on "autopilot," but I do have one information product that does run on autopilot. Most people could live off of the revenue it generates each year.
Autopilot means…
You create the product.
You put up a website where people can learn about it and buy it.
You optimize the website so people can find you easily.
They buy your product and download it onto their computer.
You get paid.
Now that is pretty cool and for 6 years that one tiny website has brought in …a great deal of money. The total time I invest in that website is about 25 hours each year. Most people could live off what that website generated this year. I'll show you how that works in the course.
But not everything is meant for autopilot.
Some programs will be evergreen. Many will need to be revised, improved, updated, upgraded. And you want yours to be the coolest available.
Is everything easy in Information Product Creation, Publishing, and Marketing?
NO!
Not in the course and not in real life.
Even creating autopilot stuff requires effort and even when completed you still have to tweak a website once in a while.
Why Information Product Creation with Kevin Hogan?
The most important reason is that you have a mentor. I'm here. Even when I'm traveling to my next gig, during this course, I'm here and I take and answer your questions. People want an honest opinion if "this will work" or "will that work" and the reality is I am not right about everything but most of the time I can match you to a product to a market and tell you straight out whether Project X is something you want to tackle.
Second, you should only work on your life or your business, your future, with someone you TRUST. If you are unfamiliar with my work, how I do business, either take the time to learn about who Kevin Hogan is or go elsewhere. No hard feelings. If you've spent too much money on all kinds of things that didn't help you, join the club. The club is very large.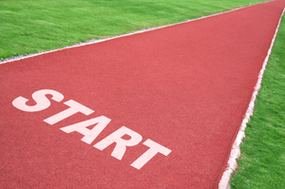 Finally, you want to work with someone who is a Square One thinker.
This is crucial.
When you create an information product for your audience you must assume they have no knowledge walking in the door.
The biggest mistake I see the gurus making is that they assume their customer already has a big fan base or extensive marketing knowledge. They assume that they know how to make a CD or a DVD. They assume that they know how to generate and hone ideas.
This is rarely the case.
Treat everyone as if they are new to the field you are teaching.
Be certain you operate from the point of view that people will only be able to make a minimum investment after they learn what to do. You can't expect them to go spend tons of money on gear. Your goal is to get the BEST product possible with the least amount of money invested.
There's plenty of cool information product courses out there. Every couple of years go pick one up. You can always get a few nuggets.
Here's what's cool about THIS 7-Week Online Course Intensive that begins shortly:
* You don't need to be anywhere at a set time.
* This program is modular and chunked out on two tracks. Creation and Marketing. (You learn both each week.)
* No one will know what program you are developing or that you are taking this course.
* You do NOT interact with your fellow participants.
* This is a CONFIDENTIAL and PRIVATE course to PROTECT YOUR intellectual property.
* Your coach is not some guy who has never earned a penny creating knowledge and implementation products…it's Kevin Hogan.
* What you learn is what I know, have done and helped hundreds of others do…not what a fraction of what you need to know but a comprehensive step by step system and method that makes the process fun and exciting.
This 7-Week E-Course was re-launched in Beta recently after being updated and revised. It's now here for you in it's perfected form.
My Goal for You: Get you to 6 digits as quickly as possible with your own information products (DVD's, Downloadable Media, CD's, E-Books, etc.) OR add valuable new programs to your current material with one change: BE SIGNIFICANTLY PROFITABLE.
With all due respect to many of my colleagues, most information product marketing plans require product launches that you can't possibly implement.
This program is reality based. No Bull… You need to be able to start from scratch or close to scratch and grow as quickly as possible to that six-digit target.
(7 –digits can certainly come later. It is very rare to happen the first year and typically ONLY does so with many, many partners with very, very large and eager fans.)
6-digits is reasonable and if you develop a QUALITY program that mid-level affiliates will know their customers will want to buy and KEEP and USE for their benefit, then this program YOU get to participate in is the correct one.
Simple language: Make a good product with what you learn here and you'll then be shown how to cause people to buy it.
🙂
If you want someone to promise you 7 digits and it's all on autopilot, see the article of the week for information about "The Con." (Never fall for stuff like that.)
Information products are the coolest types of products. You get to take your knowledge and disseminate it to a large audience at a profit that makes day jobs look like what they are…fragile and modest in compensation.
This Information Product Creation, Publishing, and Marketing Course Intensive was created for you to do on any budget and move SIMPLY and RAPIDLY from Idea to Revenue.
The course is $1,095.


For a shade less than 2 thousand bucks and TWO MONTHS of coaching in addition to ALL the online video material, it would be very difficult to fail.
(You'd have to try very hard and not follow a step-by-step method that is laid out in it's most simple form!)
I published my first information audio program in 1990. Since then I've had published more than 130 very cool programs that people have listened to and watched over and over again, or simply used once to get specifically where they wanted to be.
Back in those Jurassic Days, I had no money, I was a stay at home Dad and I still managed to create programs people couldn't wait to play. The advent of the internet made this 100 times easier and 100 times more profitable.
Today the environment gets better because if necessary, you can literally spend almost nothing on a product or it's creation. And with a tiny investment, you can create VERY COOL STUFF.
You'll learn why I am such a fan of "hard programs" like DVD's and CD's but you'll also learn the advantages of digitally downloaded programs and how to create them. I'm a fan of these as well but they DO miss one BIG – KEY advantage you will have for a long-term successful business.
And what kind of a time frame are you looking at to create, publish and market your own program?
Let's add: successful program, and for THAT … 2 – 6 months.
I've created programs as quickly as 1 month, BUT that's because I was already well versed and well known in a field. Today with more research and constantly improving and tweaking…and being fussier in general…it takes a little more time.
If someone tells you that you can do it in two weeks or similar…please…think logically… your first successful program will certainly take a couple of months from today 'til market.)
To enroll today:
To enroll now with Easy Installments:


Think about the people out there today who have simple million dollar businesses because they took a couple of months and paid close attention and then DID what I encouraged them to do. Look at the What People Say page – it's just a sampling of the letters and emails that continue to come in every week.