10th Annual Coffee with Kevin Hogan
Pro Football Survivor Contest
2017-2018
Entries accepted through September 8
to play for the season!
Entry Deadline: 11:59 aM Central Time, Friday, September 8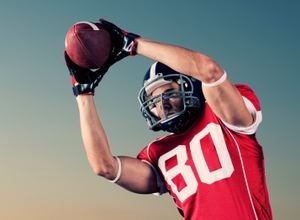 Our contest season starts Thursday, September 7!
… Everyone gets to play this Football season!! Kids can play too, but no prize will be awarded to those under 18 years of age. (Sorry guys, legal stuff.)
Coffee with Kevin Hogan subscribers only. This is a "Sole Survivor" game…just like the TV show…
No entry fee!!!
Now 2 Ways to Win…You Can Win up to $10,000
The 12th Annual Kevin Hogan Pro Football
"Survive to the Super Bowl" Contest
Each week, simply pick one team you are sure will win. As long as you pick correctly each week, you advance to the next week. Outlast, outsmart, outwit all of your opponents and you win $500! It's as simple as that. Get one wrong, and you are out of the contest. Once you pick a team, you cannot pick them again through the Super Bowl. Survive through the Super Bowl? You'll take home $10,000 with a perfect year. (Including picking the Super Bowl correctly and tie breaker if necessary)
How the Contest Works: Quick View
Entries with your first pick accepted through Friday, 9/8 11:59 PM CT.

For the remainder of the season – Week 2 to season end, your weekly picks will be due every Friday by NOON PM CT.

No picks received after Friday at NOON PM CT will be accepted this year.
Each week, you will pick your one "can't lose" game of the week. The season runs from this week through the Super Bowl. So think about who is going to the Super Bowl before you start picking!

You can only select each team to win once in the season through the Super Bowl.

If you are incorrect on even one game, or you don't make a pick during a week, you're out of the contest.

Once you've picked a team, you cannot pick that team again. Every team can be used only once during the contest.

If you're the last woman (or even guy!) standing when the Super Bowl is over, you win the $500. If you've survived through the Super Bowl with all winning picks, you win the $10,000!

I'm playing too, and if I win … I win! Only one entry per person per subscriber email address.

Your email address must be currently subscribed to Coffee with Kevin Hogan.

In the case of a tie, the participant who comes closest to predicting the correct number of total points scored in the Super Bowl will win.

Each week beginning Sept. 20, all remaining Survivors will be posted on the website so you can see the company you keep. Standings Page

If someone has forwarded this to you, you MUST subscribe to Coffee with Kevin Hogan before September 6 by going to KevinHogan.com or see the right-hand bar of this page for a quick sign up form. Prize(s) will ONLY be awarded to Coffee with Kevin Hogan subscribers using their email address where they receive Coffee.
Official Contest Rules & Instructions
Your entry must be made with your Coffee with Kevin Hogan email address. Registration and your first prediction (made below) must be made before, September 8, 2017 by 11:59 PM CT. No exceptions.

Your entry MUST be received by the deadline in order to participate. No exceptions.

Maximum of two entries per household. (Maximum of one entry per person.)

You must include your First and Last name that is on your Driver's License or passport to enter (Adults). Only real people with real names have a chance to win.

Any age may enter and play, BUT to win the prize you MUST be over 18 before September 8, 2017. (Sorry)

Anyone who is a Coffee with Kevin Hogan subscriber may play, including me.

For the remainder of the season after Week 2, all entries for the weekly Survivor Football contest must be in by each FRIDAY at NOON CT. For games played prior to Sunday, your pick must be in by 8:59 PM CT the night before the game. So, for Thursday night games, your pick must be in by Wednesday evening at 8:59 PM, CT. No exceptions.

Entries coming in even one minute late are automatically disqualified. Don't push the deadline, funny things happen on the Internet. It's not when you enter that counts, but when we receive your entry.

The season starts September 7, 2017!

Once you've made a pick you may not change the pick for any reason. So make sure you've made the pick you intended. Duplicate picks disqualify you.
Winner(s) will be announced in the early January issue of Coffee with Kevin Hogan!

NOTE:Your email address is required for entry, but it will not be posted. Only the first few characters of your email will be used for identifying your entry.

You are responsible for verifying each week's schedule of team play, game times and Byes for the week using an official source. We are not responsible for schedule errors or omissions that may appear on this web site, or last minute changes that occur to the schedule without our knowledge.

In the case of any dispute, Kevin will decide the outcome and his decision will be final. Exceptions to rules are not possible.

REMEMBER TO COME BACK EACH WEEK TO MAKE YOUR WEEKLY PICK! You may want to bookmark this page for easy return. Each week has a deadline. You can make your pick any time prior to the deadline of NOON CT, each FRIDAY. Thursday Games must be picked by Wednesday 8:59 PM CT. Wednesday games must be picked by Tuesday, 8:59 PM CT. No exceptions will be made for anyone for any reason. Make your picks in plenty of time!

Be the sole survivor with all winning picks, and you take home $500

Survive with a perfect record (20-0) through winning the Super Bowl, and you take home $10,000

Only one Coffee with Kevin Hogan subscriber can be the NFL Sole Survivor. Tie breakers will be used if necessary.
---
Official Entry Form & Pick
Bookmark this page and come back to make your next pick by the deadline. (Week 3 until season end – picks due by FRIDAY NOON CT – Thursday game picks due by Weds. 8:59 PM CT, Wednesday game picks due by Tuesday 8:59 PM CT). The new Week's games will be posted shortly after the deadline has passed. Good Luck in the Contest!!!