Kevin Hogan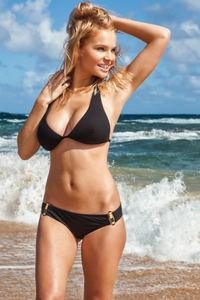 What is Love?
No easy answer there. Whatever it is, most people agree it's desirable.
What is seduction?
Another tough question. Is it "OK" to be seduced? What about the act of seducing someone else? It sounds like it's right on that border between good and bad. There's a lot of tension in the word isn't there?
Stalking…is stalking a bad thing…or is it a good thing?
At first glance, most people would suggest stalking is not so good. Certainly stalking could end in a downright bad place. But in reality didn't you seduce & stalk your last mate? Or did they seduce & stalk you?
For better or worse, love is attachment. Stalking (at least in the mating sense) is the pursuit of a potential mate. Seduction is the intentional act of causing one to attract another.
There are a few fascinating things people like to talk about when they interview me. Body language, persuasion, attraction, sexuality and love.
Let's start with love.
Most people mistake "love" for an emotion. They "think" that it is much like "fear" or "anger." But of course, it's nothing of the kind.
Love is a MOTIVATION, not an EMOTION.
There are (arguably) eight basic and fundamental emotions. They include:
Joy
Contentment
Anger
Fear
Surprise
Sadness
Contempt
Disgust
Love is nowhere to be found.
Pause and think about that for a second. Love, like "happiness," has definitions that are all up for grabs.
Emotions are clear cut.
I feel "fear" and YOU KNOW what that means. I feel "sadness" and you KNOW what that means.
I say "love" or "happy" and you really don't have a clue what I'm feeling…
Interesting?
Let's come back here in a second.
Along side this line of thinking, let's set up a parallel path to walk on here.
Today I want to share with you some recent research about stalking, seduction, and "love"…where they intersect and where they are all part of one story…and where they are different. This is not for the feint of heart!
Finally our third parallel path….New research sheds light on nonverbal communication, including body language, that optimizes sending and interpreting and decoding messages that you may never have previously understood.
Love is far closer to an "addiction" than an emotion.
Don't believe it?
If someone takes what you love away from you, how will you feel?
Right.
You'll do whatever it takes to get that person or thing back.
"Love" begins to make sense when you shift what you currently think about "love"…what it has meant to you… and then to consider what the research shows… so you understand how it works, relates to sex, attraction, desire, and yes, seduction.
Love at First Sight?
Let's start at something we've all experienced.
Love at first sight. We all have stories. Some have happy endings. Others finish more like a slasher movie.
Many if not all, have experienced "love at first sight."
Based on current neuroscience research just released, it appears that love at first sight is most accurately described as… seeing, identifying, confirming, and targeting the "preferred mate."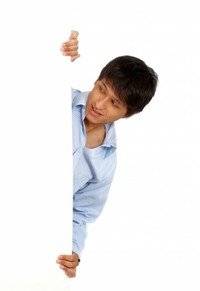 Once seen, identified, confirmed and targeted…it is then that the preferred mate becomes an object of competition. In some respects, the one seeing the target sees that person much as a caffeine addict does a cup of coffee or Diet Coke…a reward for what could rapidly become an addiction.
In fact, there is no identifiable difference between "stalking" and the pursuit of love after first sight.
A) John is intensely attracted to Kris. B) John pursues Kris whether she wants to be pursued or not.
That's stalking.
If John is attractive to Kris, she'll later call it persistence. If John is not attractive to Kris, she'll later note that she was being stalked.
This passionate addiction is not necessarily a bad addiction. Certainly many addictions are useful and not harmful.
The research, which I will unveil for you in a moment, reveals that "love" feelings vary from person to person but using advanced brain scanning technology one thing is the same for everyone….
The sight of the "preferred mate," lights up the motivation and reward centers of the brain like a Christmas tree.
Could it possibly be "true" that stalking and love are essentially the same thing?
How's that going to hold up in court when the restraining order is under request?!
Ready for the truth?
Love and Addiction
I remember when I first started playing casino blackjack as a 17 year old, I'd arrive in Vegas and get to the hotels to get to the tables as quickly as I could. I bet the reward and motivation centers of my tiny brain lit up like that Christmas tree.
Over time the "addiction" habituated. I'm still the first person off the plane but now I'm racing to get to my suite, clean up and lay down. Those reward centers aren't lighting up as much for blackjack anymore.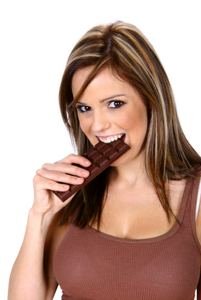 Consider the chocolate addict's desire for the next bite of a Hershey's bar. Now you begin to arrive on the same page as that of seeing and targeting the preferred mate.
The stalker experiences…addiction…love. For the stalker, male or female, it's the pursuit of potential mate.
That's what the person with "love at first sight" experiences.
That's what the coke addict experiences and there is no value in placing judgments on the feelings as good or bad.
Stalking, love at first sight, and moving toward "feeding an addiction" are neither good or bad. They can be either, neither or something in between. But what they ARE is motives and impulses.
What makes the experience turn out badly is when someone doesn't want to be stalked by a particular someone…or say they don't want to give their cocaine or chocolate to that someone.
The Difference Between Sex and Love
Now, before you get concerned that "the desire for sex" and "romantic love" are the same thing as far as the feelings they generate inside someone, I'll save you the internal struggle…they aren't.
There is a small and significant overlap to be sure, but they are quite different!
And here is more fascinating news: The sensation of Romantic love and the sensations of Attractiveness are "stored" and "retrieved" on opposite sides of the brain!
When taken with the work I discovered about anxiety and feelings of attraction at the University of St. Thomas Management Center and later tested every other year at Influence: Boot Camp…some amazing things all started to fall into place.
Helen Fisher has summed it up well (and I paraphrase her findings) when it comes to matching what we experience and what the new images of the brain reveal in specific situations.
Humans won't typically get depressed and instantly hurt someone because someone else won't have sex with them.
Instead the experience will cause emotions of anger, contempt and/or sadness.
The Drive to Kill
However, many DO kill when they are rejected where the feeling is romantic love and not the sex drive being attended to.
The distinction is sharp.
The sex drive is powerful. On average it is the second most important of the 16 core desires in humans, coming after flight/fight (survival). The motivation and reward of romantic love, however is fiercely strong, and often dwarfs the sex drive.
In other words, most people can handle, "no" to sex. Most people can't handle, "no, I don't love you" or "don't love you anymore." One hurts… the other often leads to criminal court.
The ramifications for all of this are enormous.
Consider attraction, seduction, stalking, autism, love, sex, romantic feelings… and they are all woven into the research that you will now get a chance to see here for the first time. New…for you.
You just can't tell where you might find love these days.
A team led by a neuroscientist, an anthropologist and a social psychologist found love-related neurophysiological systems inside a magnetic resonance imaging machine. They detected quantifiable love responses in the brains of 17 young men and women who each described themselves as being newly and madly in love.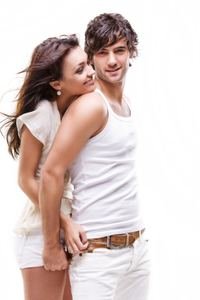 The multidisciplinary team found that early, intense romantic love may have more to do with motivation, reward and "drive" aspects of human behavior than with the emotions or sex drive. Brain systems were activated that humans share with other mammals. So the researchers think "early-stage romantic love is possibly a developed form of a mammalian drive to pursue preferred mates, and that it has an important influence on social behaviors that have reproductive and genetic consequences."
Stalking behavior and the behavior that happens after love at first sight are all pretty much the same as finding your next diet Coke, the next sniff, the next crossword puzzle (if that works for you), etc.
Diverse emotions occur, but the reward response is primary here.
"It's a stark reminder that the mind truly is in the brain," noted Lucy L. Brown of the Albert Einstein College of Medicine. "We humans are built to experience magical feelings like love, but our findings don't diminish the magic in any way. In fact, for some, it enhances the experience. Our research also helps to explain why a person in love feels 'driven' to win their beloved, amidst a whole constellation of other feelings."
[The study, entitled "Reward, motivation and emotion systems associated with early-stage intense romantic love," is available online and is in the July issue of the Journal of Neurophysiology, published by the American Physiological Society. The research was conducted by Arthur Aron, Helen E. Fisher, Debra J. Mashek, Greg Strong, Hai-Fang Li and Lucy L. Brown. Aron, Fisher and Brown contributed equally.]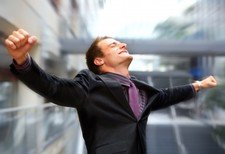 "Most of the participants in our study clearly showed emotional responses," noted Arthur Aron of the State University of New York-Stony Brook, "but we found no consistent emotional pattern. Instead, all of our subjects showed activity in reward and motivation regions. To emotion researchers like me, this is pretty exciting because it's the first physiological data to confirm a connection between romantic love and motivation networks in the brain.
What's that mean? Is love the same as stalking? Is love an addiction?
So is Love an Emotion?
What he's saying is that romantic love is NOT an emotion. It is something that is associated with emotions that DIFFER from person to person. The common thread of romantic love is the reward and motivation network activation in the brain. (Addiction/pleasure) "As it turns out, romantic love is probably best characterized as a motivation or goal-oriented state that leads to various specific emotions, such as euphoria or anxiety," Aron noted.
"With this view, it becomes clearer why the lover expresses such an imperative to pursue his or her beloved and protect the relationship."
(The lover is addicted. And again, I don't use that word in a bad light. You could used "magnetized," perhaps.)
Sexual Arousal versus Romantic Love
Aron added: "Our participants who measured very high on a self report questionnaire of romantic love also showed strong activity in a particular brain region — results that dramatically increase our confidence that self-report questionnaires can actually measure brain activity."
Aron also noted that the research answered the "historic question of whether love and sex are the same, or different, or whether romantic passion is just warmed over sexual arousal." He said,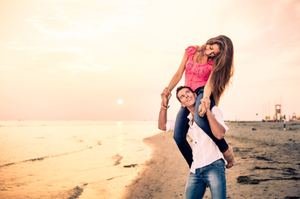 "Our findings show that the brain areas activated when someone looks at a photo of their beloved only partially overlap with the brain regions associated with sexual arousal. Sex and romantic love involve quite different brain systems."
Sexual desire and arousal are NOT the same as romantic love. The sex drive and the desire to love and bond are two different things.
Love is a Motivational Addiction (so says the brain)
Aron reported that, using (fMRI) and other measurements, he and his colleagues found support for their two major predictions: (1) early stage, intense romantic love is associated with subcortical reward regions rich with dopamine; and (2) romantic love engages brain systems associated with motivation to acquire a reward.
Brown explains some of these findings, commenting that "when our participants looked at a photo of his/her beloved, specific activation occurred in the right ventral tegmental area (VTA) and dorsal caudate body. These regions were significant compared to two control conditions, providing strong evidence that these brain areas, which are associated with the motivation to win rewards, are central to the experience of being in love."
In plain English that simply means that "being in love," is roughly identical to the motivation to achieve/acquire reward. (Addiction/motivation.)
What else can be learned?
Brown noted that "an important concept is that the caudate probably integrates huge amounts of information, everything from early personal memories to one's personal notions of beauty. Then, this brain region (and related regions of the basal ganglia) helps to direct one's actions toward attaining one's goals. For neuroscientists," she said, "these findings about the diverse regional functions of the basal ganglia in humans have remarkable implications."
Now, for those of you familiar with my work about nonverbal communication and how to position people when you communicate with them….you're going to find this fascinating. For those of you unaware of my early work here, you'll see the latest at Influence: Boot Camp 2014.
A Surprise Discovery
Want to know where the roots of people loving someone romantically but not necessarily finding them incredibly beautiful/handsome are?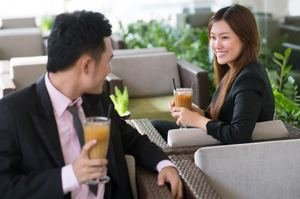 Another important discovery, Brown said, was that "to our surprise, intense romantic love were mostly on the right side of the brain, while the activation regions associated with facial attractiveness were mostly on the left.
Recall from from my previous work and that of numerous neuroscientists, that we've found that there's a lot going on in the right side of the brain. Notably, the emotions. Especially negative emotions of anger, sadness, contempt, grief….
Think about the ramifications as those emotions sit in the same chair as ROMANTIC LOVE.
Mix negative emotions and romantic love, and you can get some PRETTY BAD and SCARY scripts. Remember, we're not talking about sex here. We're talking about addiction and motivation to get reward in the same car with ANGER, FEAR, GRIEF.
"We didn't predict such a striking lateralization," Brown reported. "It is well known that speech is largely a left-sided cortical function. But our data indicate that lateralization also occurs in lower parts of the brain. Moreover, different kinds of rewards (in this case, the "rush" of romantic love, compared with the pleasing experience of looking at a pretty or handsome face) is also lateralized. These results give us a lot to think about how the normal human brain learns and remembers and functions in general," Brown added.
What's more powerful, romantic love or sex?
Does Love's Physiology Change Over Time?
Another breakthrough, Brown noted, was that "we found several brain areas where the strength of neural activity changed with the length of the romance. Everyone knows that relationships are dynamic over time, but we are beginning to track what happens in the brain as a love relationship matures."
"Humans have evolved three distinct but interrelated brain systems for mating and reproduction — the sex drive, romantic love, and attachment to a long term partner," Fisher said, "and our results suggest how feelings of romantic love might change into feelings of attachment. Our results support what people have always assumed — that romantic love is one of the most powerful of all human experiences. It is definitely more powerful than the sex drive."
What is the Stronger Driver, Love or Sex?
For instance, Fisher point out, "If someone rejects your sexual overtures, you don't harm yourself or the other person. But rejected men and women in societies around the world sometimes kill themselves or someone else. In fact, studies indicate that some 40% of people who are rejected in love slip into clinical depression. Our study may also suggest some of the underlying physiology of stalking behavior," she added.
Fisher noted that their study, which took barely an hour for each participant but many years for the researchers to process and interpret the data, also found a "fascinating continuity between human romantic love and the physiological expressions of attraction in other animals. Other scientists," she said, "have reported that expressions of attraction in a female prairie vole are associated with a 50% increase in dopamine activity in a brain region related to regions where we found activity. These and other data indicate that all mammals may feel attraction to specific partners, and that some of the same brain systems are involved."
Study explains second half of Darwin's puzzle, sexual selection & 'eyes of the beholder'
"Darwin and many of his intellectual descendants have studied the myriad physiological ornaments that one sex of a species have evolved to attract members of the opposite sex, like the peacock's fancy tail feathers that attract the peahen," Fisher noted. She added, "This brain system probably evolved for an important reason — to drive our forebears to focus their courtship energy on specific individuals, thereby conserving precious mating time and energy. Perhaps," she hypothesized, "even love-at-first-sight is a basic mammalian response that developed in other animals and our ancestors inherited in order to speed up the mating process."
Einstein's Brown concluded, "Our results suggest that romantic love does not use a functionally specialized brain system. It may be produced, instead, by a constellation of neural systems that converge onto widespread regions of the caudate where there is a flexible combinatorial map representing and integrating many motivating stimuli.
"This passion may be an excellent example of how a complex human behavioral state is processed. Moreover, taken together, our results and those of Andreas Bartels and Semir Zeki, who studied men and women in longer love relationships, show similar cortical, VTA and caudate activation patterns, suggesting that these regions are consistently and critically involved in this aspect of human reproduction and social behavior, romantic love."