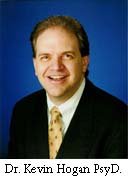 Dear fellow wealth-builder,
There you are, the picture of success. As you look about your office you ponder how quickly your income has grown. Today, it stands at around $749,000 annually. Your accountant pegs your net worth at $9.2 million.
Just a few years ago the thought of financial independence seemed but a dream. Since that dream became reality, you've enjoyed levels of freedom that are beyond your wildest expectations. And while you do work hard at your business… which you own… well, it's hard to tell if it's work or play…
Just as your business was taking off, you found your dream home. It was a leap of faith, but you bargained hard, and got the house for $560,000. Today, it's worth $1.4 million.
How things have changed since the days you weren't sure how you'd pay your credit card bills.
Pausing, with gratitude, you think back to your discovery of the keys to wealth creation. The genesis of your Millionaire Mind.
This mental mechanism bars you from accumulating wealth
The above is a snapshot of today's Millionaire Mind. The numbers above are, for this group, average.
Imagine what it will mean to you to join their ranks.
And now this mindset can be yours. See, it's not about the actual numbers, or how much stuff you have. It's about mindset. If you can apply the concepts introduced in this letter, this mindset can be yours. And once you master the Millionaire Mind, those things… the house, the bank account, the freedom… will follow like spring after winter.
"Thanks Kevin I attended The Millionaire Mind Intensive and billed more money in a few weeks than I sometimes accomplish in a year. Seems I thrive being around thrivers/alivers/happiness jivers." Rob Kanzer, www.RobKanzer.com
You see, there's a simple reason why you're not accumulating wealth, or accumulating faster. There are also ways to make money faster… to attract it. And with more certainty than you're used to.
Fact: The same part of the brain that keeps people from losing weight also keeps people from great wealth!
If you consider that the job of the self-conscious is to move you away from fear, the reason you never move forward financially becomes clear…
…Your subconscious mind is sabotaging your best efforts. You're about to learn how to identify the mechanism your subconscious operates to keep you safely in your financial comfort zone. And how to turn the tide.
If you've been subconsciously repelling money, you're about to experience a reversal. Keep reading and see how you get cash flowing in your direction…
This is not a game
Manifesting the Millionaire Mind is serious business. Your success or failure will have real consequences. It will effect your level of freedom… Where and how you live, and if you have children, what kind of opportunities they have.
My mission is to guide you through all the subconscious pitfalls that threaten to hold you in check for your lifetime. That's why I put this package together. Manifesting the Millionare Mind: the Wealth Package.
It is comprehensive. 14 CDs, plus 2 Bonus DVDs packed with content. Every piece of the puzzle.
But please be aware. There is a time involvement with this course. Massive time involvement. Not only will you spend over 16 hours listening and watching, you'll spend a lot of time writing and working through things. Days altogether. And you will have to watch your finances surge forward in great leaps, monitoring and measuring your newfound success.
In fact, when you see how things change for you in the short term, you'll probably find yourself working through the program a second and third time. Notice how easy it is to miss things the first time through.
How is Millionaire Mind different?
For starters, it represents a distillation of the best, most current research in the psychology of wealth. Every statement made is born out of hard science.
That's hours, days, weeks of me poring over the latest in
It is the most complete, effective system you'll find. Period.
Going from point A to point B is a process. I don't know of any other program that takes you all the way through. You can get pieces from some. There is good material out there (though some of it is dated). These 14 CDs cover everything – as you'll see below – that you need to go through the process in the shortest time possible.
But it is going to require something on your part. You have to do the exercises. If you just listen to them in your car, you'll come out with a new understanding of wealth, freedom, motivation. How to attract money, people, things into your life.
For some, this isn't enough. If you want more, then this is the program for you.
I guarantee you, if you do the exercises in the Manual for the program, you'll not only "know" the Millionaire Mind… You'll live it. If you're really ready to change your life, to kick your wealth accumulation into overdrive, this is it.
Can you handle being vulnerable?
This system goes deep into your subconscious. Back to your earliest memories that have anything to do with money. This way you unplug all the negative, maladaptive reactions you have to money… reactions you probably didn't even know you had.
This is done privately. I will also do something I rarely do. You will hear stories from my past that I almost never tell to anyone. Because that's the level of openness required to transform your life.
Next you'll install the reactions that will automatically take you to your goals. This takes many CDs to accomplish… and time. But once you've got it, you will no longer need extrinsic motivation. You can join those Millionaire Minds who are self-motivated.
In the first six CDs, titled The Psychology of Wealth, you become free. Free of all negative associations with money. You can now move any direction you choose. If you want more money, you can go and achieve that outcome. If you have enough, you needn't chase it.
What's inside
Here's a few more things you'll experience in the first 6 CDs…
The Psychology of Wealth
I create 'cognitive dissonance' in your mind about wealth, the reality of what is money. This moves you quickly into a 'reframing' process (non-NLP) CD 1
The 10 ways you can create money out of thin air CD 6
Affirmations don't work. Period. But this Step-By-Step Process will reprogram your subconscious mind CD 3
The secret cultural reason why we say things like "it's only money" or "money isn't everything," and how those phrases undermine your wealth accumulation CD 2
Procrastinate? Finally, a way to turn inertia into an asset CD 4
If you want to really understand money, you must know what it is, where it came from, and what it means psychologically CD 6
Paradoxes of Wealth in the 21st century: #3 lack of clear roles engenders bad feelings… but… negotiating clear roles limits your ability to change in fast paced world CD 5
Moving along to CDs 7 and 8, you next experience the creation of…
The Abundant Mind
This letter is running long, so I'm not going to run through everything in this section. You know the importance of mindset from reading this far. This is where you create the beliefs – install them – that move you in the right direction.
The first six free CDs your mind. Now you can be sure the decisions you make move money to you. You will find yourself in the path of new opportunities. Your actions come from a place of mental abundance, which is reflected in your physical world.
From a practical point of view, you'll the importance of environment, the control your mind really has – and doesn't have – over your world.
The 12 Abundance Beliefs will come together in your mind. You'll learn to map out the syntax, down to the exact sequence of events, that will take you to your goal.
In CDs 9 and 10 you'll get…
The Goal Setting System that Works
"A goal is a dream with a deadline"… True?
What the Beatles can teach you about setting goals
The 10 Applied Principles of Effective Goal setting
What the Dalai Lama has to say about destructive emotions in your life
How giving power to people has shaped your life, good and bad
Next segment, CDs 11, 12…
21 Tactics to Motivate Yourself and Others
Never need to rely on extrinsic motivation again… automatic self-motivation
Tactic #8 eradicates idea that new abilities are inherent. Fearlessly learn new skills
The right kind of goals to set for maximum effect
Also, on discs 13 and 14…
The Attraction Principle & Freedom Focus
The above are two distinct cutting edge programs are designed to get you everything you want. And with the rest of Millionaire Mind in your corner, you'll be able to do just that.
Attraction principle speaks for itself. Here's just a taste of what's in store for you:
The ACTUAL FORMULA for attracting people, money, travel into your life
The 4 Rules of the Attraction Principle
Learn a complete plan and visualization that actually create a new neurological pathway in the brain… thus sewing the seed for manifesting your outcome
Freedom focus shows you exactly what to do to create the life you want. In detail. It was designed for use by therapists, so you can imagine how powerful it will be for your private use. It can also be used for coaching
This process, based on Mental Imaging Technology (TM), takes about 2 hours to complete.
A Complete System for Wealth Accumulation
It probably comes as no surprise hear that many of the so called gurus out there became rich by selling their get-rich-quick schemes. (Notice that this is the only time in the letter I've mentioned the word "rich".)
You might not even be surprised to hear that they're out there trying to "super-size" you, taking you for "back-end" deals that line their pockets with lucre. While teasing you on to the "really big breakthroughs".
Low class, taking people's money and only teaching them part of the story.
If this program is anything, it's the opposite of that. Sure, I have other things for sale that complement this program. But it's called the Wealth Package for a reason. It is a one-stop, total package guaranteed to move you from point A to point B. And in a way that is tailored to your specific circumstances.
No need to invest in other products to decode the hidden messages. No teasing for the "Missing Secret" required to make it all work.
Just simple, step-by-step, solid content that stands on its own.
Is the Wealth Package right for you?
I know that many will come to this program in different circumstances. You should know, and this is part of the science behind it, that people at different levels of wealth think differently about money.
What you don't need is to spend well into the four figures to hear someone blathering on.
Of course it's possible you could spend your $1000s to get one million dollar insight from the latest internet guru.
But you have to ask yourself: is the information current? Does it still work in the 21st century? Or is it tired old rehash, poorly done…
If there's one thing you need more than anything else to succeed in wealth accumulation…
It's this… You need an expert with a track record of taking someone from whatever situation to multi-millionaire status. In years, not decades.
You should know that this is part of the science behind the system. All this has been carefully researched for decades, and documented. Which is part of what makes the system so powerful. No mere guru anecdotes here.
Again, the key for you is to get your thinking to the next level. And if you are at the next level, you must keep learning to keep moving. Or you risk Self-Sabotaging your way back down to where you started. Billionaires think differently from millionaires about money. If you attempted to reprogram yourself to think like a billionaire… you'd quickly find yourself worse off than you are now. With the Wealth Package, you won't make the mistake of over-reaching.
But you do get breakthrough results. As you listen you'll make notes, work through things. This is one reason why your decisions are better.
Special Bonus:
We have 2 DVDs for you that we will rush out with your order! These are "live" performances featuring Kevin Hogan as featured speaker. Join the audience discovering…
DVD 1: The Abundant Mind
"Abundance happens on purpose." Kevin Hogan, Psy.D.
This presentation, filmed before a "live" audience of 200 attendees, is some of Kevin Hogan's best work. He presents the newest, most up-to-the-second information available about abundance and about developing a substantial amount of wealth.
Abundance is your birthright! It's yours for the taking.
Get excited, along with the audience about learning the specific actions you can take to begin to establish your abundant mind.The difference between being wealthy or not is found almost entirely in the mind and it's manifestations.
I'm going to show you a number of ways you can achieve your dream in the 21st century. Where to start, what your options are, how to include your family, how to accelerate the plan and how to build a life you can be incredibly proud of.
Abundance starts inside of your mind. But everything starts inside of the head, inside of the brain…inside of the mind. And without acquiring, adopting and integrating the active beliefs that cause abundance, long term success is… impossible.
Be a part of the audience that gets fired up with Kevin Hogan.
DVD 2: The Psychology of Wealth Accumulation
Did you know the Unconscious Mind keeps you from money?
Whether you want to help others build wealth or do it for yourself, you're going to need the information Kevin Hogan offers here. The answer is NOT out there. It is not some metaphyical concept. It is real.
The unconscious mind (the part of you that most often determines what you do in life) is not wired to accumulate wealth. This Psychology of Wealth Accumulation will show you how to change that…to re-structure your thinking for a lifetime of abundance.
Fact: The same part of the brain the keeps people from losing weight keeps people from great wealth!
I'm going to take you through your unconscious mind and show you changes you need to make. Accumulating wealth is going to become a mind game that you win every time. How you think at the conscious and unconscious level will determine how much you will accumulate.
My job is to get you to instantly respond to money and how it is directed… in very specific ways. Once you can do this, it is remarkably easy to accumulate it. Wealth is an elusive thing for most people.
People start on programs to make money, and, much like losing weight, they fail within weeks. Here is a fact: There are critical factors involved and you will discover them all.
Just to Recap

Here's what you'll get with Millionaire Mind: The Complete Wealth Package…

The Psychology of Wealth Accumulation: Vol. 1-6 (Over 6 hours!)

The Millionaire Mind Vol. 7-12 (Over 6 hours!)

The Attraction Principle & Freedom Focus Vol. 13-14 with Mental Imaging Technology(2+ hours)

Millionaire Mind Guide and Manual

PLUS 2 Bonus DVDs: The Abundant Mind & The Psychology of Wealth Accumulation
That's 14 CDS, 2 DVDs and a Mega-manual on CD
Use the
Add to Shopping Cart

button below

Your order will be rushed to you immediately. So you can begin to manifest the Millionaire Mind, create abundance for yourself, and enjoy the freedom you thought only a dream.

You can order below now, or take a moment to see the table of contents first. You'll find them at the bottom of this letter. Just scroll on down.

It's time to begin the chain of decisions that will lead to your financial independence. Order now.

Yours for Success,

Kevin Hogan
P.S. This is a huge offer, containing all the tools you need to develop the foundation, the plan, and the motivation to achieve your financial goals. All of them. Don't miss out because of old negative beliefs.
P.P.S. Here's the brief table of contents I promised earlier…
The Psychology of Wealth
CD1: Permanently Escaping Unconscious Self-Sabotage & the Hypnosis of Flawed Thinking
CD2: Motivating Forces and the Trip Wire of Accumulating Wealth
CD3: Pulling the Earliest, Deepest and Strongest Roots of Self-Sabotage
CD4: Building the Bridge from Self-Sabotage to Prosperity
CD5: Overcoming the Paradoxes of the 21st Century
CD6: Belief and Wealth – the Focal Point that Manifests Money
Plus:
CD7: The Abundant Mind Part 1
CD8: The Abundant Mind Part 2
CD9: Goal Setting System that Works Parts 1
CD10: Goal Setting System that Works Part 2
CD11: 21 Tactics to Motivate Yourself and Others Part 1
CD12: 21 Tactics to Motivate Yourself and Others Part 2
CD13: The Attraction Principle
CD14: Freedom Focus
All that, and…
A giant complete Wealth Package Manual on disc. This manual includes all the accompanying workbook material for each of the above Cds.
You also get 2 free bonus DVDs: The Abundant Mind & The Psychology of Wealth.
Was: $699.99
Just $347