(Part One of Three)
Influence People
using Messages, Email, Sales Letters, Advertising and Landing Page Copy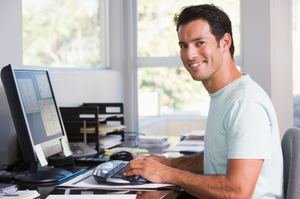 I changed my mind. Cut me some slack!
As you can see those two phrases, when combined, grab your attention and then holds it.
Next week you will see those two sentences in ad copy around the world.
Incredibly potent phrasing that assures readership. Please don't tell anyone.
Today: Persuasive Writing for ALL kinds of writing!
But I really DID change my mind about this article. But the more I considered the significance of persuasive writing in the worlds of Facebook, Post It Notes, letters, Twitter, speeches, advertising, the more I realized that you should know the reasons persuasive message FAIL and WHAT TO DO TO FIX THOSE FAILS.
The genesis of this article was when I looked at some copy one of my new Inner Circle Members presented to me. And then he said this to me.
[Kevin, I've been writing copy for eight months and I am selling almost nothing. WTH is wrong with me?]
I printed out the copy.
It turns out, my Inner Circle Member asked the right question. This IC Member has a cool and absolutely unique service in the professional services sector. The copy he wrote is actually very similar to standard copy in the industry and that is why it fails. It was almost completed swiped. (all that for another day)
This specific member is absolutely brilliant … genius, in fact. So it should be easy enough for him to write a persuasive message, right?
If it were easy, then copy writers would be millionaires. 99+% don't eek out a living. Really. And it really is not their fault.
Who Has Ever Shown You How to REALLY Compel Others?
Yeah…it is just not…so easy.
Nowhere at University do they teach how to write ANY KIND of persuasive messages.
You can get a Masters Degree in Marketing or Business and NEVER learn to write a persuasive message.
And nowhere on the planet that I am aware of, do they train evolving techniques and tactics for crafting persuasive messages.
Here's the deal:
Tragically, you will learn more in this article today (granted it's a BIG article)than you will at any University about persuasive writing.
Remember, I cannot show you grammar or parts of speech. For writing persuasive messages, honestly, everything you were taught that matters, really does not matter.
Those people are all at University.
Today you learn how to write to compel, convince, and cause changes and actions to be taken.
I want to show you how to improve your writing of ANY persuasive message by perhaps 500%.
I will use copy writing as an example, but the concepts run to all types of messages.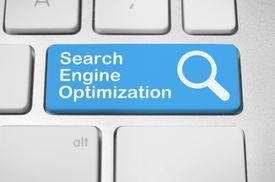 I have always found "Search Engine Optimization" to be fascinating.
SEO is talking to google and convincing google you are a great guy. It is work to communicate with an algorithm butIf you are able to think in big pictures AND be detailed in your thinking you can get into googles mind and therefore cause people to come to your website.
If you have a great product or service, people will see what it is you represent or who you are.
BUT, a high-value product and buckets of highly targeted traffic won't get you anywhere unless you can convert those browsers into excited buyers. The tool, of course, for someone in marketing, is a well crafted high-response sales letter.
The same principles that apply to sales letters apply to writing Post It Notes, letters from home, your next book, and every persuasive message you will ever write.
As I mentioned, I'm writing this weeks article for my Inner Circle Member and you get to look over my shoulder. This is not entirely altruistic on my part. I need to save my client. I need you to have an open ear to Influence: Boot Camp and I want to have an excellent issue of Coffee with Kevin Hogan for tens of thousands of people.
While you peek, I'm going to do something else for you, as well. I'm going to highlight specific areas of knowledge that I would only share at Influence: Boot Camp or at our Inner Circle meetings. You can read that as, "Kevin doesn't put EVERYTHING out there in the public."
Imagine that.
So watch for anything highlighted in red. If you want to know why this stuff is the big money stuff, then I'll see you at Influence: Boot Camp.
Once you understand WHY something is effective you can learn a principle that applies to EVERYTHING you do.
They Don't Know What YOU Know
Your FIRST problem is that YOU already KNOW PRECISELY how valuable your product/service will be to your future customers and today's readers.
You've worked on it for weeks/months/years, researching the market and creating amazing stuff.
But your prospects have no clue what your product or service is. They have no idea how valuable it is in contrast to other remotely similar offerings on the market. They don't know how their life is about to change. They know … nothing.
Think about this:
Your reader and possible future customer is not as close to the project as you. And they're looking at it from an entirely different perspective.
Here is a Key CONCEPT: YOU have NO IDEA what your reader is seeing when they look at you, your products or services and definitely absolutely nothing about the copy or persuasive message they are reading. You are almost 100% ignorant.
YOU know what YOU are seeing from the point of view of the Writer/Creator, that's YOU.
While you're thinking about what's "in it for you," your prospective customers/clients are unconsciously deciding if there is ANYTHING about you that is in some meaningful way similar to them.
They are thinking about what your service will do for them.
And that's why you need to create a persuasive message, a captivating and compelling sales page, in this case, for example.
Your sales page (persuasive message) spells out all the benefits your customers will receive when they use your service.
This is important, but so basic, that it's like showing someone how to take a breath.
All writers have been taught this concept. It's not gold or platinum. But it is silver.
What IS gold?
This is the first thing the gurus won't show you: What matters in YOUR WRITING, is generating an identification between the reader and you or your message/product/service.
Think of the last time you went to a concert that had thousands of people in the audience.
When you write your message you want it to be just like the entertainer on stage. THAT is what matters MOST in writing.
IDENTIFICATION.
NOTHING is more important to your success in business or life than understanding how to help others connect with you and ultimately identify with YOU.
AFTER this critical step, then comes the more traditional aspects of persuasive writing.
The sales page/copy/message also shows prospects that the value of you/your product far outweighs the cost of the service/product. And your persuasive copy pushes your prospects emotional buttons while helping them justify the purchase rationally. (Not in red, but certainly a kindergarten rule of thumb.)
Here are 5 simple (POST IDENTIFICATION) steps to creating persuasive messages, and I'll often us (as an example) a high-converting sales page.
Step #1: Understanding Your Audience.
Step #2: Grabbing Attention.
Step #3: Hooking the Reader.
Step #4: Making Your Reader's Knees Buckle.
Step #5: Getting the Reader to Buy Now.
Looks pretty easy right?
Check it out and find out what no one has ever told you.
Big mistake we all make writing persuasive messages… Even world class persuasive writers and copywriters screw this up every single day …
Step #1: Understanding Your Audience
People constantly want to know the "right words and sentences" that are necessary to write a persuasive message.
This means the writer is thinking about their Self and not the other person.
This writer loses.
Even marketers often create a sales page without first digging deep inside their prospects' heads and getting to REALLY know them.
The scientific term for this behavior is: STUPID.
Yep, a BIG mistake.
Persuasive Writing begins with REALLY KNOWING your customer. (yes I will explain) It ends with understanding the value you can provide that customer. Period.
Know Thy Customer…but for real.
If you are communicating one on one, you should know EVERYTHING about your reader.
Yes, you want to have generalized ideas of who "your customer" is…but I'm really talking about the things that cause people to do business with you, care about you, be interested in you.
Here is how you and I MUST think. If we fail, we might as well just throw random words at a chalkboard and hit "Send."
If I were looking for an audience, I would begin with libertarian thinkers. (Political concept)
The libertarian is a responsible person. They are wise with how they earn, spend and keep their wealth. The libertarian is fiscally conservative. They believe in freedom. They are private. They do not interfere in other people's lives. They do not provoke. They are intelligent and quick to point out that they are NOT oriented to either traditional political party.
Obviously I have many, many Democratic and Republican customers. But if I had to pick a "type" of person, it would be the libertarian thinker/reader/customer/client.
And that is the mind I prefer communicating with.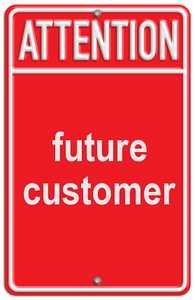 Therefore that is one target market I consider when I write Coffee with Kevin Hogan.
Another target customer is my international client and customer.
50% of Coffee readers (and Kevin Hogan Channel listeners) do not live in the United States.
This is very important. Most people in my niche areas write solely to an American audience. And that is just fine by me. I often tell stories and share experiences from Italy, Switzerland, Poland, Czech, Australia, and Great Britain; for example.
These experiences are often difficult to wrap your mind around if you have never been out of the U.S.
But the U.S. is not always easy to identify with if one lives outside of the walls… I mean the U.S. borders.
Now this is important. GET THIS: I just poked fun at Republicans. I have twice as many conservative customers and clients than liberal customers. So why poke fun at such a big part of my readers?
Because I poke fun at myself and people don't identify with Kevin Hogan based on immigration issues. If I poked fun at being careful with money, I would not be true to myself or my typical reader. The fiscally conservative individual, or the person who WILL BECOME oriented this way, IS my customer.
She believes in the value of ongoing learning and is judicious when it comes to blowing money on short term pleasures.
This is the GENESIS of "my client."
But this is not my client. These are broad generalizations.
I REALLY like to know my clients. They connect with me on Facebook, for example and know that I am a friend. Not a public figure to be "followed," necessarily but a friend. It's not possible to respond to everyone who might comment on Facebook but it's certainly nice to LEARN about my readers from the comments they make on my Facebook page.
Now I have information that is more than useful.
Jenna loves horses.
Rob loves to travel and go on cruises.
Steve is as politically aligned with me as any human on the planet.
Mark has radically conservative beliefs and ideologies that I love to both agree with and sometimes spar against.
Allen has co-written a couple of articles for you. He's a staunch radical libertarian thinker. (The definition of radical is someone who is "more libertarian than I am.")
Clare is an organic environmentalist from whom I have learned a great deal about ecological issues.
Dan is a geologist and is a former democrat, not really a present "anything" but is always focused on the good in others.
These are all real people that have been reading Kevin Hogan for a long time.
I like to know far more than this about as many customers and clients as I possibly can.
My readers tend to be loyal, often to a fault… but wouldn't change from their faithfulness unless forced.
You want to know …everything about your customers and clients.
This is not about "technique and tactic" but about really UNDERSTANDING your client. I need to know that I can be of great value to someone or I do NOT want the relationship. If someone buys a few programs and doesn't become a long term connection, that is fine. But I prefer the long term connection to those just passing through.
This is counter to how MOST people think of their customers.
Most marketers want to sell hamburgers to hungry people.
But that's not how I look at life or business. And you should know that the way I look at life isn't pleasurable for all people.
I share ideas, thinking, processes, life strategies, persuasion techniques, to people who are bright enough to use the golden thinking for good and not causing others harm.
And that means because I care, I know my customer. I don't strategically think, Geez' I need to write Rob's wife name down. I don't. I will remember it and reference her from the visit they had to my home, for example.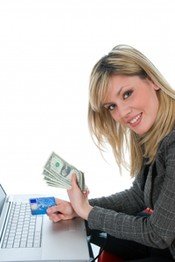 But it doesn't hurt to think about all this at the tactical level.
Perhaps you are early in your business career or your new business is young.
Go ahead, think tactically.
In no time you will begin to have a deeper understanding of your client and customer.
Learn their kids names, the clients birthday, her hobbies, her favorite things to do, political leanings, what her relationship is like with her husband. It should all by stored on a 4 x 6 card or in your computer. This can be helpful because it's easy to forget the name of a spouse, the family pet or their favorite car.
Once you CARE about the other person…once you realize they have real life experiences like sickness, death, pain, happiness, joy, pride and so on, they will see you and sense you as THE RIGHT PERSON to be with/do business with.
It's not always easy for people in all businesses to learn this kind of intimate information about their customer. It may not be practical for some.
This means that you can pull the magnifying glass back and substitute a lens that brings a wider angle and more general understanding of clusters of your clients.
I've found basic psychographics to be useful at helping others understand their customers.
Simple psychographics can go a long way in comprehending how means and desires drive behavior.
Psychographics are not everything but if you just look at two aspects of psychographics, you can almost read minds. These two specific psychographics are "where" means to ends meet lifestyle desires.
In other words, is this person ecofriendly, organic and natural? (We call that societally conscientious.) This person is as concerned about the future of the globe and the food they eat more than they are about their own personal future.
These people are evangelical in nature but on average you don't see them in church very often. But they are good, trustworthy, honest and loyal people. Thus I have a strong bond with many societally conscientious individuals even though politically I might be living in a very different world.
Don't focus so much on differences when thinking about your clients. Instead think in terms of similarities.
Are they achievers?
Do they strive to achieve but generally fail (or have failed to date)?
Are they makers? Do they make their living by making/servicing/fixing things?
I've always found it easier to persuade people like me. I'm kind, skeptical, self optimistic, other pessimistic, a hard worker, pretty sharp, prefer functionality to form. It's not hard to figure out what psychographic category I belong to. This is important for you to think about because it means if I am your customer, others like me, are likely to be interested in you (your work) as well.
But hey! I'm more than those "traits." My entertainment choices speak to what truly interests me as well. On television I enjoy Game of Thrones, Survivor, The 100, Big Bang Theory, Pro Football, MLB Baseball, Pawn Stars, Modern Family. I secretly enjoy, Voice! When under stress or very happy, I listen to McCartney or Heart, for example. I enjoy ancient TV shows like The Dick Van Dyke Show and Star Trek. So that's me.
The entertainment you take in is what you are doing in "free time." So think about this for a minute. When you could do ANYTHING, what ARE you doing?
What about your family members?
You're going to meet me in two weeks. Maybe you also like Game of Thrones and Big Bang.
These connection points are simply possible bridges from meeting me on my landscape, which is the ONLY LANDSCAPE (to you as a person in business) that matters and bringing me to Your Solution Scape.
In fact, If you wanted to sum up the life experience of communication it would happen in the previous paragraph. You are not trying to evangelize your favorite television show to ME. You want to meet me in my world and then bring me to something where you need agreement.
Your task is to figure out who I (your client) am.
But if I'm here to persuade you about something, I need to know YOUR problems, your frustrations, your irritations. I need to know what ticks you off. I need to know what makes you feel better, even happy. I need to know your ability to decide (are you on your own or do you have to call home?).
I really want to know what you are afraid of because fears propel you and me to do SOMETHING. Your hopes, or a hope I install in you, is where that SOMETHING becomes THIS THING.
The more you know about them, such as their desires and fears, the easier it is for you to persuade them to buy your service.
So, how do you crawl inside your prospects' heads, when you aren't standing next to them?
Become Your Customer
You start by spending time with them both online and offline. Eavesdrop on their Facebook conversations. Join the discussion online in forums and blogs. But DON'T stop with conversations; get out there and take action. DO SOMETHING.
If you're teaching golfers, then live on the golf course. If you're teaching marketers, then master marketing. If you're teaching a weight loss class, have a trim body.
In effect, become a part of the group you're seeking to understand. When you learn by doing, you'll better understand their frustrations, fears and motivations.
It's impossible to know too much about the people you will serve.
How to speak directly to your customer …
Step #2: Capturing Attention
Now it is time to grab the pen or keyboard.
This page shows you the difference between what people will not read and what they DO read every single time.
Hello
Adapted from the book: Psychology of Persuasion
In general, With every persuasive message I write EXCEPT sales copy, I prefer to ask a question like, Whats happening in life/business? This would be instead of How are you?
People do NOT think in terms of all the good things that are happening right now.
They think in terms of problems and stresses.
Whats happening, is nice to get the person into one groove, one story. By connecting there we reduce resistance.
But you do not have to ask what they are doing.
You can instead focus on the likely emotion/feeling of the moment.
For example:
John,
I know I am catching you in the middle of something but maybe that is OK for two minutes.
Or:
John,
I bet you are swamped right now. I have an idea that might help relieve some of that pressure you are under, for real.
Or:
John,
I know you can not be happy after seeing what happened to the market yesterday.
Or:
John,
I saw on Facebook that your son had a graduation party with what looked like 100 people there. How did you manage such a big group?! (I am not asking how the party was.)
Or:
John,
I saw you on Facebook and I saw you were in Italy. What is it like driving on those tiny roads!?! (I will not ask how he liked the beautiful scenery because it was what he already showed me on Facebook.)
Or:
John,
I saw you on Facebook, how are you liking that new haircut? People responding positively? Seems like it fits you.
My pen is now on paper and the first thing I think is Fear then Relief.
This is the starting point after a very quick opener.
Fear then Relief
The only two sets of feelings/emotions that seem to work better than Fear/Relief are Disgust then Joy. A third that tests well is greed then hope, though I rarely use this in persuasive writing.
Specifically this means that I am going to write a little story that triggers a feeling of fear which will ultimately finish with relief or triumph.
Telling a story, in writing, with ONE EMOTION is boring, and will not likely be persuasive.
For example,
John, I have great news (news) and you will be happy to hear (this and that) and this will allow you to (do this) which will give you (result) cool???!!! Call me.
Answer?
Delete, no. Boring. No memory of seeing the message/letter.
Now let us look at a sales letter. It is a little different but we use similar principles.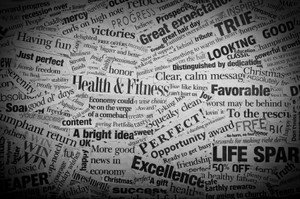 Create the Perfect Headline
Begin by creating an attention-getting headline.
I changed my mind.
Right?
It's not just cool, it says, I WAS WRONG!
Get it?
A great product that is going to be incredibly valuable for your prospect is about to gain a new fan.
Let's be clear: The headline is the most important part of your sales letter. That's because it has the job of grabbing your readers attention and virtually directing them to start reading your sales letter. So if your headline doesn't get attention, then the rest of your letter is worthless since no one will read it.
KEY POINT: Because your headline's job is to capture and hold attention, you should NOT try to sell your service or product in the headline.
That's because there simply isn't enough room in a headline to build value for a product and then persuade your prospects to buy.
No way.
Example: Imagine if you walked onto a car dealer lot and a sales person rushed you, pressed a set of keys into your hand, and yelled, "BUY THIS CAR!" What would you do? You'd probably beat a hasty retreat off the lot and make a mental note to never visit again.
Your customers and future customers are the same way. In fact, they are JUST LIKE YOU.
Simply put, you'll (rightfully) scare them off if your headline tries to close the sale.
So instead, use your headline to grab attention by putting forth the biggest benefit of your product or service.
And whenever possible, your headline should invoke curiosity to keep your prospects reading.
Features VS Benefits
Before we go further, let's take a moment to talk about the difference between benefits and features (this distinction though elementary is still important).
Features are the parts of your product.
Benefits are what those parts do for your customer.
Here's the thing …
Most of your customers don't care all that much about the features.
For 95% of potential buyers/people/humans it's about IDENTIFICATION and THEN BENEFITS.
Experts in a niche/field thrive on comparing features. Everyone else wants and needs to know the benefits.
Your prospect is primarily interested in benefits (what your product can do for them).
Now, you may think that merely listing the features of your product would be good enough, since an intelligent reader will figure out the benefit of those features. But plenty, frankly most, of your readers simply won't make the connection.
So don't make them think and figure it out for themselves. Instead, make it easy on them by telling all about the benefits.
Example #1: A feature of Influence: Boot Camp is that the material is delivered over four days, but uniquely, another feature is that there are also six months of teleseminars allowing me to put out the latest and most useful content for my participants. No one else in the world does this.
One benefit is that a) doing so virtually eliminates information overload and analysis paralysis. Another is that b) they can take home cutting-edge strategy and tactics and apply them immediately in their business or personal life to make more money or have more fun with the person they want to have fun with!
Example #2: Someone else is doing something much simpler, they are teaching a weight loss class. A feature of a weight-loss class is that one of the lessons talks about diet supplements. The benefit to the student is that she will discover which supplements can help her peel off the fat even faster (and which supplements are bad for her health).
See the difference?
Solve Their Problems Quickly & Easily
The second thing your prospects are looking for are fast and easy solutions to their problems. If you can reasonably and accurately promise a quick, easy and painless solution, then promise it in your headline.
For example, you never see ads that say, Lose all the weight you want in the next three years! Instead, you see ads and headlines that promise, How to Lose 10 Pounds Quickly and Easily.
Some persuasive message strategy and secrets? …
Use Trigger Words
No. Do not use Trigger Words in a Post It Note. Do not use trigger words (as a rule) in a message to a loved one about dinner tonight.
Use trigger words in sales copy, advertising and marketing.
Tip: Most prospects respond to "trigger" words or cues in headlines.
Try to incorporate one or more of the following trigger words:
how
how to
secrets
discover
find out
introducing
revealed
announcing
free
you
quickly
easily
amazing
revolutionary
Use Copywriting Strategy
Finally, you can arouse curiosity to compel your prospects to keep reading. The best way to do this is to promise a benefit, but don't tell prospects how, exactly, they'll receive that benefit.
As an example, a headline for a course might say something like:
"Here's a Quick and Easy Way for You to Lose an Extra 7 pounds This Month by Getting an Extra Hour of Sleep Each Night!"
That's an ok headline.
But the problem is, I spilled the beans up front by telling readers they can get extra weight loss by getting more sleep.
Instead, consider the following headline that is a bit more mysterious:
"Here's a Quick and Easy Way for You to Lose an Extra 5 Pounds This Month by Using the Hogan Plan … It takes ZERO effort … Yet Hardly Anyone Uses this Proven Strategy!"
See the difference?
The fact is that extra sleep causes weight loss. Less sleep almost always is linked to weight gain.
I didn't tell the reader what the strategy is, but I did put forth a big benefit (5 Pounds). If the reader wants to find out how they can enjoy that benefit, then they'll need to keep reading.
Tip: Notice that I used the result of 5 pounds per month (versus saying from 3 – 7). That's intentional. You see, the more specific you are about facts and figures, the more credible your sales letter is perceived to be. The more credible your figures, the more likely it is your prospects will believe you. And that directly results in a better conversion rate.
Interesting side bar?
When people set goals of setting 3 – 7 pounds vs. the specific 5 pounds, they tend to achieve their goal more often with the range! (Influence needs to be understood in principle.
Swipe Proven Headlines for Your Use
Here are three headline old but remarkably stable templates you can use for your letter:
"Who Else Wants to [insert benefit here]?"
"Discover the Secrets of [insert benefit] Without [nasty side effect]!"
"Finally! Here's How to Quickly and Easily [insert benefits here]!"
These are all proven templates that still cause people to read your copy. Sometimes the older "master" headlines have run their course and will never be useful again. Other times, in some niches and fields … the long proven templates are still found to be effective!
Next week? Captivating and Holding the Reader until they say "yes."
---
Reserve your spot now!
Influence: Boot Camp XII
October 12, 13, 14, 15, 2016
Downtown Grand Hotel
Las Vegas!
Wednesday 10:00 – 6:00
Thursday…… 9:00 – 6:00
Friday……….. 8:00 – 5:00
Saturday…… 9:00 – 4:00
Your Personal Sales and Business Growth You Wouldn't Have Thought Possible…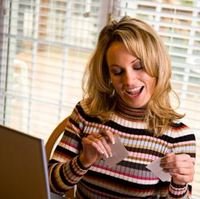 "Would you write a check for $9,700 if you were certain you would be given $38,400 in return within nine months?"
I would! But, YOU don't have to…"
Instead you can choose to make a tiny investment for an unreasonably over-sized prize.
This year you don't just get the newest, you get the best and the most important. That's 12 years distilled into 4 days and tweaked for 2016 top performance.
Before I begin, want to share with you a few incredible incentives that are included in ADDITION to your entire Influence Boot Camp experience day.
Check this out:
FOR THE FIRST TIME EVER in the history of Influence: Boot Camp! You'll be part of a group of an elite group of influencers meeting for SIX MONTHS via Teleconference where you will be able to share how you have implemented what you have learned and let me show you what might be your best tactical or strategic next move. You heard correctly! Your presentation, your sales pitch, your copy, all evaluated and tweaked by me live. Additionally, you can have the feedback of other business owners on the call. This is a BETA TEST! We do this with our Inner Circle, but this is a first for Boot Camp? Value $4,000.
TWO 50% off certificates for any CD or DVD program(s) in the store. Up to $998.50 EACH.
TWO PRIVATE ONE on ONE, half-hour coaching sessions with Kevin Hogan! You can ask ANYTHING you want. $1,950
Total potential value of gifts and bonuses when you register now: $6,348.50 +
In the last couple of years, I've collected a great deal of new research that has been tested and shown effective. No one else in the world has everything I'm going to give you. (No one else in persuasion and influence even knows that all of this exists!)
I'm going to give it to you so you have it first, before your competition. Eventually it will get out but you will have reaped the rewards long before anyone. It will be at least TWO YEARS before the most current information is made available to the public. As in the past, the Coffee Reader who stakes out a claim at Influence: Boot Camp is at huge advantage over everyone.
For example:
"How do I make more sales without lowering my commissions when I sell the exact same product as my competitor?"
We'll take the research and answer that question once and for all.
KEY POINT: You will leave knowing how to make MORE sales BECAUSE you are the only one in your niche with the RIGHT ANSWERS.
Maybe one of the neatest elements of Influence Boot Camp in 2016 is that I will show you how to sell a commodity like real estate or mutual funds, financial planning, and the like, for more money than any of your competitors.
If you sell real estate, you'll learn how to sell the same house for more money.
Diamonds? You'll make a lot more if you follow this process to the letter.
If you sell insurance, you'll learn how to sell the same product for more money to excited buyers.
If you sell tires, you'll find out how to make a lot more money than your competitors would ever dream of making.
Now, if WANT TO increase your customer base and the amount of money your clients want to give you to be a customer of yours, can you imagine what will happen if you sell something that isn't a commodity…something that is different from company to company?
Internet Marketing Strategies, pharmaceuticals, food, art, services and all kinds of other products are *easy* to sell more of and for more profit.
People like you (maybe you) send me emails about applications. "Will this work for me?" Of course it will and you'll find out precisely how. Nothing will be left on the table!
This year I'm going to show you three things.
1) The most important elements of persuasion and influence for YOU.
2) How to apply new and proven strategies and tactics to any scenario.
3) The process of tactic to application itself so you never have to ask again!
You don't get to go home until you "get it."
You will learn all of the processes.
This has been what's missing in persuasion and influence training for a long time.
The ability to persuade at will is the CORE COMPETENCE in both social and business success.
Next up is the key to success in your business and career.
NEW: Strategy Shifting
Strategy Shifting is not the ONLY reason I've done well in business but Strategy Shifting is certainly ONE of the core reasons I've done well.
Strategy Shifting is what the few "in the know" people don't want me to tell you. Whatever….
Essentially you can be making a persuasion attempt and failing. How would you like to know before hand how to SHIFT to a superior strategy before you LOSE THE PERSON. oh…AND would you like to know WHAT strategy to shift to?
Just ask and I'll show you…!
I don't know of ANYONE who teaches this material or anything like it so I'm not going to give away years of work in a promotional piece. You will go home with this and have it forever.
Simply know that there are different "types" of people who you will LOSE QUICKLY if you don't shift your current Persuasion Strategy to a superior strategy.
ch them" before all is lost.
This module alone is LITERALLY worth the total investment (price) of Influence: Boot Camp 2016.
(That's a no kidding, no hyperbole, no puffery statement. No one else will have this until the DVD's are released in another year….just you.)
Selling Everyone You Want
Look, I don't want you leaving Influence: Boot Camp 2016 and going out and setting up your own cult. I want you to go out with the ability to persuade or sell anyone and everyone you want. And I want…you to want…that to be more than the proverbial Win/Win.
It's hard for me to put together scenarios where I (you) can't persuade someone if I (you) want to.
KEYHOLING:
Every mind has a "keyhole." I'm giving you an entire set of skeleton keys. (Write that metaphor down, that's another good one!)
One of my favorite books at describing this much more than metaphor concept is The General Theory of Love. They don't tell you how to get in that keyhole, but I will show you as long as you will be a White Hat kind of guy (or gal).
Question: Will someone be able to say, "No," to you if you are moving toward "yes?"
Of course… it's not going to happen all that often…
Question: What will you be able to have if you could influence anyone to your way of thinking?
The power to influence, (not the power OF influence) gives a person permanent security and stability. You'll be able to take full advantage of everything you learn at Influence: Boot Camp 2016 when you get home. EVERYTHING translates from business to personal and vice versa.
I could go on and on but you're going to be there so I'll move past the detailed story and move you to some highlights:
Persuasion in Writing (text) is covered in detail and depth!
Learn to Influence by Choice instead of Chance….
Persuasive Attitude: You'll find out how to have it.
and how to make the fire burn!
Gain Cooperation Instantly
Defuse Anger (almost) Instantly
Unplug Hostility (almost) Instantly
Magical Presence….Charisma never Looked So Good….on YOU
Make Fee/Price a Non-Issue (really)
Be the Next Influencer…
Become a Person of Influence– I hope you want to be this…a person that matters…that makes a difference in the lives of others. Someone people turn to for help.
EXTREMELY IMPORTANT:
You ARE a "Brand" How Do You Want it Seen by Everyone who meets you? Who hears about you?
(Back to bulleted list!)
Self Confidence: The One piece of the syntax you need on command. How….
Soft Sell vs. Hard Sell…Which to use, if either and when.
Name selection for TITLES, HEADLINES, PRODUCTS, SERVICES. (Never before released)
Getting The Appointment in 2016
Influential Email
Speed Trust- NOW
FACT: Trust IS THE ULTIMATE SHORT CUT TO "YES."
Building Credibility and Authority Quickly
Resistance and Reactance Demonstrated and Defused.
And how about some MORE bullets?
How to create the "gotta have it" feeling in consumers
How to melt away sales resistance
How to tap into the "primal" buying emotions
How to instantly establish rapport
How to cause consumers to almost obey your hidden 'sales push' without resistance
How to use "Sex Appeal" to generate buying frenzies
How to infuse "proof power" into your sales letters to transform them into magnetic sales message that rack up the profits and bring in the bucks
How to arouse your prospects' inner buying drives
How to influence your prospect's mind to trust you and believe your information
How to bypass your prospects' conscious and "hypnotize" their subconscious
And I'm going to show you how to make a LOT more sales by seeing fewer people with NO extra work, and in fact, will reduce the total time it takes you to communicate your message so much it will probably startle you sometimes.
Maybe I can have you for dinner with a small group or invite you to my suite at the end of the night for drinks. But one thing is for sure, when you leave Las Vegas, you will have talked with me unless YOU made it impossible to do so. I've spent a lot of money seeing speakers and never got a chance to say hello. That always bugged me.
In fact everything about Influence: Boot Camp 2016 is about what I want in a training.
Lots of content.
Lots of applications.
Lots of certainty.
Lots of new material.
Lots of people who can turn keys for you in life.
You come to Influence: Boot Camp 2016 and it's like Christmas.
You always leaving thinking, "WOW! I can't wait to put this to work!"
The other thing I do at Influence: Boot Camp 2016 is make sure that EVERYTHING is usable and applicable when you get home.
I'm making sure that EVERY person leaves with at least one specific set of tasks that will make them in great excess of $27,000. (Really)
Kevin Hogan's BusinessStorm
You'll be part of a BusinessStorm for Success
STOP
Whenever I do business-storming live, no one leaves the auditorium. This is the coolest, most amazing business building strategy you've ever seen.
Each day I show you how to BusinessStorm for Success. That means I show you a process where you will have a HUGE idea that is EASY to implement the day you get home. It will make you a lot of money. All you have to do is turn the key. (And you do have to turn the key to open the door.) EVERYONE gets this gift….and…I teach you HOW to do it.
BusinessStorm so you will be able to develop powerhouse ideas that often bring in as much money in a day as you made last year.
You might want to read that again.
In 4 FULL days at Influence: Boot Camp, I can show almost anyone how to almost magically drive their sales up to numbers previously thought out of reach.
I'm going to do the same for you.
The agenda for the 4 days is full. It's now finalized with the exception of a few pieces of sales research being worked on right now.
This is the perfect experience for you *and* your employees because you can debrief over dinner what we did in Boot Camp. You can begin implementation into sales, marketing and management immediately.
Influence: Boot Camp has NO stupid exercises where you get up and rub your neighbors shoulders, picture things in your mind with your eyes closed or shout mantras to the gods. HOW would you take that home and make that valuable?! (I don't think I could ever handle that again….)
Influence: Boot Camp is going to teach you the most advanced material of influence and persuasion. You are going to learn to utilize the techniques and strategies of gaining compliance to change the perception and behavior of others in a completely unconscious way.
Let's quickly highlight a few more things that are on the agenda for you:
–How to utilize distraction and confusion when necessary.
–How suggestion can change visual recall and increase sales.
–Not one but TWO complete models for gaining compliance FAST!
–Make minor adjustments in your physical appearance to turn "No," to Yes!"
–How to tell a story so that the story delivers the message you want sent!
There are two different tickets for Influence: Boot Camp 2016.
The first is the VIP ticket. (The standard is the Deluxe ticket.)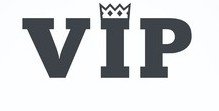 Choose The VIP
– OR –
The Deluxe Package
Influence: Boot Camp!
Option 1
Influence: Boot Camp – The VIP Experience is $4,997 at the door.
Sit down at Dinner with Kevin Hogan. You and a select number of guests will sit down with Kevin for an elegant dinner at Stack one very special night during Boot Camp. This is your chance to have an intimate conversation with Kevin on the topic of your choice. You will not get this opportunity in any other way. $ Priceless Kevin's gift to you.
Not only do you get to have dinner with Kevin Hogan, you will be his VIP guest at The Beatles LOVE, Cirque du Soleil Show! You and a few other special guests will attend this spectacular Vegas show. For the first time in 10 years the show has been masterfully updated. You will have the night of your life with Kevin! $250.00 And it is Kevin's gift to you.
Receive TWO Boot Camp Participants-only certificates (codes) for 50% off the ALREADY DISCOUNTED PRICE of ANY PROGRAM in the store. You'll save from $30 to $1,998.50 depending on your choices. Kevin's gift to you.
Receive TWO certificates for FREE 1/2 hour teleconsulting sessions. You are on Kevin Hogan's appointment calendar – twice for 30 minutes each time. Ask Kevin to help you take what you've discovered at Boot Camp and make it a reality. Take advantage of this special bonus – you'll never get it anywhere else! $950 Kevin's gift to you.
Be part of an elite group of influencers that will meet once each month for six months AFTER Boot Camp on a teleconference to get the latest in influence research and developments. Six (6) sixty-minute sessions. $600 Kevin's gift to you.
AND
WOW! Two 1-on-1 full hour telementoring sessions with Kevin! Receive TWO certificates for One hour teleconsulting sessions. These sessions are with Kevin Hogan, not a staff member! With Kevin. You get to use Kevin's brain to strategize ideas you've learned from Boot Camp. Or your own ideas that you want to expand. Take advantage of this special bonus – you'll never get it anywhere else! Whether you want the final power boost on your sales presentation, help with your sales letter or the right strategy for getting what you want in life, you'll get it as a gift for being a VIP Influence: Boot Camp Participant. $2850 Kevin's gift to you.
Total of Kevin's VIP gifts above if you were to pay retail today? $6,648.50 Total value of Boot Camp and VIP gifts: $11,645.50!
The VIP Package is only $2,997!
If you'd like you can pay only $499 today, then only $499 for each of the next six months.

Pre-Register now to get all the gifts and this incredibly low price!
– or –
…if you prefer, go ahead and take advantage of…
Option 2
The Influence Deluxe Package
for only $2,497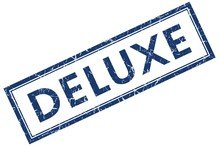 Please accept these gifts as part of The Deluxe Package simply because you took the time to register right now.
Receive TWO Boot Camp Participants-only certificates (codes) for 50% off the ALREADY DISCOUNTED PRICE of ANY PROGRAM in the store. You'll save from $30 to $1,998.50 depending on your choices. Kevin's gift to you.
Receive TWO certificates for FREE 1/2 hour teleconsulting sessions. You are on Kevin Hogan's appointment calendar – twice for 30 minutes each time. Ask Kevin to help you take what you've discovered at Boot Camp and make it a reality. Take advantage of this special bonus – you'll never get it anywhere else! $950 Kevin's gift to you.
Be part of an elite group of influencers that will meet once each month for six months AFTER Boot Camp on a teleconference to get the latest in influence research and developments. Six (6) sixty-minute sessions. $600 Kevin's gift to you.
Total of Kevin's gifts above if you were to pay retail today? $3,548.50 + Total value of Boot Camp plus Deluxe Package gifts: $8545.50!
Register now and you receive the 350+ page, Influence: Boot Camp Desk Top Manual for free!
The Boot Camp Deluxe Package! You experience all of the gifts, Kevin Hogan and Influence: Boot Camp for only $2,497!

– or –
You can pay only $197 today, plus
just 11 easy installments of $197

Pre-Register now to get all the gifts and this incredibly low price!
P.S. There are no comps, passes or further discounted admissions.
Money Back Guarantee!
If for any reason you are not satisfied with your first half day of Influence: Boot Camp, return your manual and notes immediately before I close the final morning session on the first day before lunch and your tuition will be refunded on the spot. No exceptions will be made.
Reserve Your Place for the Rest of Your Life, Today!