OK, here we go:
Here are some proven generalized facts in human behavior.
Numerous studies and experiments were done in and out of laboratory. Real world stuff.
Instead of walking through all the in's and out's of the studies, how about I simply show you the findings and give you examples/scenarios?
The more something is desired, the more we want it NOW.I am offered the choice of a new 2018 automobile (taxes all paid) OR sitting right next to it is Greg Iles latest book.I desire both but I desire the automobile, MORE. Because I desire it MORE my brain goes to work on getting it NOW.ACTIONS will BEGIN before I even THINK about taking the actions.
Delaying the receipt of something we desire becomes morefrustrating the more we want it.I tell you, "now that you know you can have the 2018 automobile, I need to share with you that you can't have it today. You will get it in ONE YEAR."And your human brain goes crazy.It now pushes it's own buttons and puts you into hyper aggressive mode physically. Adrenaline pumps. Cortisol is released. You WANT YOUR CAR NOW.
Delaying a reward reduces the value of the reward.Imagine today is February 1. You tell your sales staff, "if you do a good job this year you'll get a BIG 5 digit bonus check in December."You have wasted your time, money and effort.
People will wait longer for a bigger reward they don't visually see than a smaller reward given immediately.Ask people whether they would want a $1,000 bonus today that is on the desk in front of them or $5,000 in 9 months. People will take the $1000. The mentality is a "bird in the hand is worth two in the bush."
If the two rewards (today's and tomrorow's – which is bigger) are both visible there will be no acceptable waiting time. The smaller reward NOW is preferred. People have a VERY DIFFICULT TIME SEEING PAST TODAY.
Delaying gratification when looking at the item is very difficult.Key Point: People want what is IN FRONT OF THEM.People will buy what is in front of them. The reason YOU have made hundreds of purchases is because the person came up to your front door or called you and they put a product or service IN FRONT OF YOU.
Exposure to "hot stimuli" leads to a time perspective collapse toward the present.This one is easy. If you have something that causes people to salivate on some level, they don't just not get past today, they don't get past the next few hours. They want it NOW.
Exposure to "hot stimuli" leads to a GENERAL IMPATIENCE toward many possible non-specific rewards.Once STRONG desire is triggered the person wants ALL KINDS OF OTHER THINGS TOO!
Hungry people order more food than they can eat.The stomach is simply telling the brain that the body is in danger! EAT ALL YOU CAN!!
Hungry people buy more food than originally intended.It's a multi-course meal but they still order MORE in each course because they are HUNGRY NOW.
In general, visceral factors, like hunger, drug craving, sexual desire, bring about near-sighted impulsive decisions.It's that simple. If you want people to spend money trigger THEIR CRAVING. Remember what YOU crave is not necessarily what THEY CRAVE.
Now, here's something fascinating…I almost didn't believe it was true…
Stand-ins for Sex are Effective Stimulants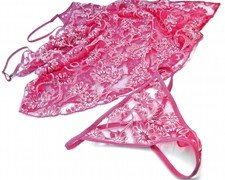 Beautiful faces or erotic stimuli (like touching a piece of lingerie) activate the brain's neural reward circuity….the same center that lights up like a Christmas tree when desiring cocaine, money and food.
Interesting huh?
But, not for everyone.
In general, people can be divided into two behavioral approach system sensitivity categories.
a) those who are very sensitive to reward-seeking behavior (they want sex and/or drugs and/or cigarettes and/or money.)
b) there are those who are not sensitive to reward-seeking behavior.
Wealthy people are likely to wait longer for a much larger reward than those who are poor, who prefer a reward NOW.
Cool: After smoking cigarettes, smokers will delay other kinds of rewards longer than when they haven't just smoked a cigarette.
One strong inoculation stems the need for the rest of the rewards.
Now, check this out…
Monetary deprivation leads to greater FOOD intake.
This is why you very often see that poor people in the U.S. are generally much heavier than their wealthy counterparts.
Finding: VERY INTERESTING: Monetary reward can appease HUNGER for FOOD!
Give someone twenty bucks and they aren't as hungry as they were. Fascinating? For more research findings, turn the page..