Does Time REALLY = Sex = Love = Money? Here's the First Research
The formula holds true for some but not all and I'm going to show you just who is motivated and influenced by what. First we begin with a thought…A lot of people say, "Time is money."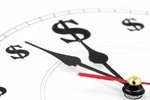 The Beatles sang, "Money can't buy me love."
I have a strong Beatles bias. But depending on how you define the word love, you could argue they were wrong.
Obviously a watch is not the same as the passing of time. The passing of time is not the same as engaging in procreation (or even practicing). Obviously practicing the skill of procreation is not the same as dollar bills or Euros.
SPECIFICALLY: The question is, are these things INTERNCHANGABLE?Can these things be traded for each other? Is that in fact the history of mankind?I've studied this equation from the frames of a family man, a married man, a single man, as a guy who works hard. Fair?Let's start here:
Is the Formula Real and Does it Work for Everyone?
The most accurate answer I can give you is the elements can be interchangable (and I'm not referencing a "one night experience," here) for many humans.
And…now we know who is more likely to be influenced by which elements and why!
Look at some research that was done on groups ofmen.
Researchers wanted to tease out a bunch of stuff about motivation, influence and neural equivelants as they relate to Visual Subliminal Stimulation.
So here's the necessary background:
In Visual Subliminal Stimulation, people respond when they are motivated or predisposed to "move in the direction" of whatever the subliminal cue is.
Subliminal means the conscious mind does not register seeing the cue (picture/image) being shown.
If the person is not motivated or predisposed to a goal, any response will be very short term and all the cues in the world for the most part…fall by the wayside.
Example. You are watching a video game on your computer. The word "drink" is subliminally flashed on the screen throughout the game. The game ends. There is water at the back of the room.
People who are thirsty will generally go back and guzzle down water…often a lot of it.
People who aren't thirsty generally don't go back and drink anything…or if they do, it's very little.
That info alone to me and my work is cool, amazing, mind blowing.
The ramifications are dramatic. If people are predisposed to do X then being subliminally or BRIEFLY exposed to X or something like X causes them to even physically move in the direction of X to "go get it."
That's not a $10,000 KEY POINT, it's a $100,000 GOLD MINE.People are hungry? Flash a pizza. (Not a commercial but a quick flash, like…you know.)It triggers the physical action to acquire pizza. If the person isn't hungry? Nothing.But this is not the newer research I want to share with you today. We knew this four years ago.
The new research…is way cooler.