I "found" the new metapograms quite awhile back after indepth study of the values, attitudes and lifestyles of consumers. When I first put these into print we went to Poland and first taught them there. The concepts caught fire. I brought the structure back home and used it in trainings for years.
This information was put into the E Book Mind Access which you received when you subscribed to Coffee with Kevin Hogan.  I wrote and published Mind Access as an EBOOK and AUDIO BOOK, BEFORE The Psychology of Persuasion and NO ONE had the information in Mind Access. What's cool is that even though millions of people HAVE the book on their computer, most of the people who did anything with the information, that really went on to celebrity or wealth, were the people who bought the audio program back in the day.
The book originally cost $195 (really!) and today we give it away at no cost when people subscribe to Coffee. There were numerous first and "ONLY" times something was dealt with in human behavior there on recorded media, outside of my work, for which I am selfishly pleased. TODAY I want to bring the first BIG find we put in the book.
Now I bring a number of these to you. Some programs are all observed in behavior. Some continuums have a "good side" and a "bad side."
They are all context dependent but they also tend to generalize across contexts
The first new program is based on watching hundreds of clients for two decades.
Get Sh*t Done Program
Quickly……………….Right…………….Slowly………………….Poorly……………….Wrong
Fast Start        Prep Extended       Lack of Plan      Executes to Error or Incompletion
It's frustrating. I've had a lot of people work for me and with me over the years. Some people are predictably on time, every time. (That's the number one component in trust creation.) Others are not reliable and will be late. Others will call the morning of and tell me they can't come because of x, y or z.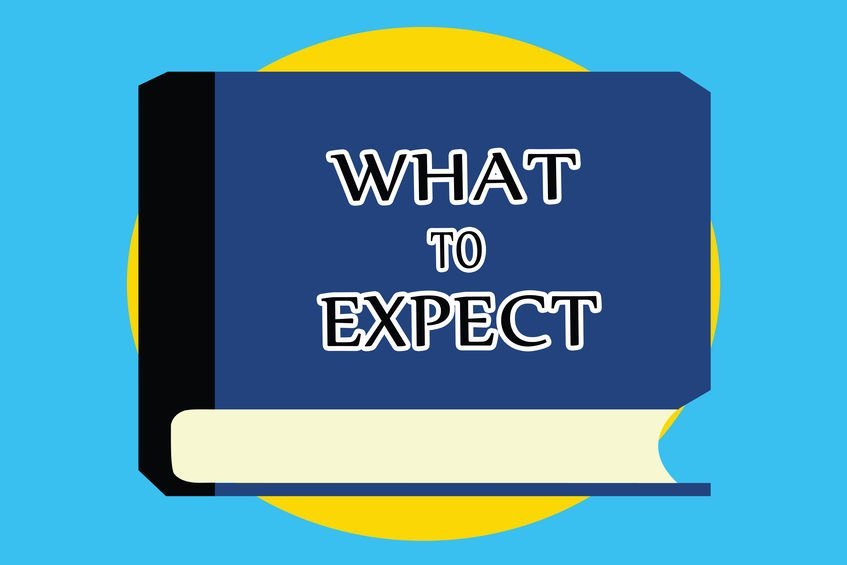 This metaprogram is one of the most important because you need to know who you are working with and what to EXPECT their contribution to your life, a project or whatever, will be.  This metaprogram will help you keep expectations in check.
For people who actually get stuff done, there is an important distinction to be made for those who get things done quickly, right or slowly.
I remember when I painted houses. I was the wrong guy to pay attention to micro details. My goal was to get the job done very well but move it along and get on to the next project. My partner was a perfectionist and every detail had to be perfectly completed. This actually dovetailed well with my approach and I respect it very much.
Once you know someone WILL get the job done then you want to know what to expect as far as speed, quality, "price."
In business we've always known that you can have up to TWO of these THREE things: price, high quality, fast service. In other words if you want it tomorrow you can pick your combination of fast, quality or price. But getting all three isn't going to happen.
As a mentor I'm' not inexpensive but there are few better and few will be as quick at getting to you and a result as myself.  "I want it NOW, I want it BRILLIANT, I want it CHEAP." Pick TWO and you can get that most of the time.
Remember that all of this assumes the job will get DONE in the first place.
The Perfectionist Program
Perfect (regardless of speed) ………………………………..Law of Diminishing Returns
Details matter Speed (C) Quality (A+)                                     Speed (A+) Quality (B+)
For a number of weeks we've been discussing the irrationality of how and why people think, say "yes" or "no." Logic rarely enters into people's decision making processes. Cultural influence, genetic programming, beliefs, and values all rate higher in the decision making process than rational thinking.
Your customers and clients buy what they want and not necessarily what they need. That is a fact. If you sell your product only to your client's apparent needs, then you are losing sales and thousands of dollars per year in income.
Your customer buys all products and services based on the result of awareness, priming, framing, their core desires, values, beliefs, mental imprints, cultural and environmental influences/pressures, opportunity, means and the final interaction of numerous metaprograms. You read about many of these metaprograms in Psychology of Persuasion
. I discovered several others over the years and wanted to share a few of those with you today. I'll define them for you in just a moment. The more importantly, I'll show you how to use them when you're talking with important people in business, in life.
Persuasive messages that only include what people need are not as likely to be acted upon as those that focus on building wants and moving the person toward those wants.
Once the person decides they want something they merely need to justify the purchase of the product or service…or idea. Clearly, people are a rationalizing species and not rational.
How we can help them justify the purchase is where understanding and utilizing their metaprograms comes into play. My tag on this is that YOU are like a purchase. People must "buy you" and I developed the phrase "Brand You" about 20 years ago (really) and now of course many have written books and given presentations with that TITLE but I wonder if they really get YOU. Let's find out
So… what are a few of the  other NEW metaprograms?