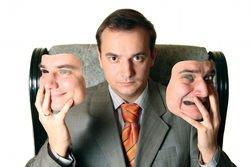 What do you prefer to be lied to about?
Race?
Money?
Sex?
Religion?
Drugs?
All of the above?
None of the above?
Something else?
Let's see how many we can hit today….
The Thought-less Mind
How does a guy get away with conning people out of 150 billion bucks?
Five things have to happen.
He has to be a good liar.
The people he lies to have to have a preference not to know facts.
The people regulating the geometric growth of funds like Madoff's want to have others believe the lie.
Most of those people have to be Financial Advisers and Portfolio decision makers for major organizations…"professionals".
People need to be greedy and want to hear that investments are going to make them scads of rubles (for doing little to nothing).
Most people want to believe….in "The Secret"; so it makes them vulnerable to the con artists who hawk it.
That's why it resonates with the thought-less mind. It's cocaine for the mind.
Think about all the people who have "their retirement" in a 401k. They just got done picking up 2000 points on the Dow. What will they do? They will believe the people saying, "stay the course."
And who are those people?
Exactly.
Every blackjack dealer will tell you the difference between winning and losing comes to getting up and walking when you are ahead.
That is indeed the truth.
Greed has once again gotten a hold of the "hopeful investor" and they will take no action to change their situation, which is a heck of a lot better today than it was three months ago. People are "hoping" that the run will continue.
It's very easy to lie to people who "hope."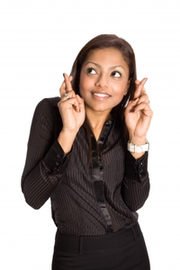 I've been teaching my son to play poker this summer. He's finally learned that when you "hope", you lose. In week one of Poker 101 he'd show me his hand after playing it and say, "I was hoping for the straight."
No longer. When you condense "hoping" as a strategy into hundreds of decisions in a night, it all becomes clear quickly.
People are hoping the market will continue to go higher.
PRE-KEYPOINT: You can bet against hope when it's connected with greed.
Damn near everyone in the "investment" business wants you to believe that you can get something for nothing. It is not true. Goldman Sachs gets rich when you follow their investment advice…not you.
And, in fact, Obamanation has virtually mandated this cocaine-like high- thinking process into law. (Get ANOTHER mortgage you can't afford and I'll give you an 8K credit. Go buy ANOTHER car to dig your butt deeper in debt, and I'll give you 4K for the junker.)
Deja Vu all over again….
The point is that all the big boys win if you believe that you should be buying stocks today.
(Disclosure: I have a pile of Citibank stock that I bought at two bucks along with a number of Gold Mining stocks. I'm buying nothing but gold/platinum as prices dip. I don't have a CD that matures beyond December 31 at this point…and am not even thinking of picking up more stocks, regardless of sector, or what happens in what will be a volatile July.)
Funny thing is, two weeks ago, over 90% of the CEO's who had stock transactions were selling stocks in their own companies.
You think they are out telling the reporters that week how they realized this is the time to get out and here's the proof?
Doesn't take much to figure out what kind of a week last week was in the U.S. markets…
KEYPOINT: Our brains are on default to constantly search out information that matches our current beliefs.
Disturbingly we all lie, we all want to believe lies, especially big ones.
Examples: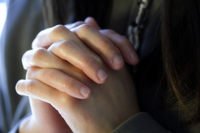 BIG LIE #1: **You tell someone you are praying for them so they will get well.
You pray for them.
They are more likely to get better if you pray for them.
Right?
That's what you've been told.
And it is incorrect.
The fact is that praying for others doesn't help, and in fact, when people are told they are being prayed for they are more likely to have serious complications (and worse).
Largest and broadest study ever done was just completed:
1,802 cardiac patients of many faiths as well as agnostics, in six hospitals across the U.S. were divided into 3 groups of 600+/- each.
a) no prayers for nor suggested to patient
b) pray for patient after telling they may or may not be prayed for
c) told night before surgery others would be praying for them daily for two weeks.
The intercessors prayed for a quick, healthy recovery, no complications.
– In the group that KNEW they were being prayed for, 197 had complications.
– The other two groups? 187 and 158 complications respectively.
(Don't pray for someone, don't tell them you might pray for them and they have a large, statistically significant chance of getting better, faster.)
– Deaths during the 30 days after surgery?
– 13 in the prayed for group
– 16 in the might (and did) prayed for group
– 14 in the no pray group.
Perhaps it was because the prayer groups included two groups of Catholics and one group of Protestants?
Probably not.
Why the big change in complications of the group who knew they were being prayed for?
Because they knew they were being prayed for.
Researchers and myself both point out that this is not a study about God but of praying for people who are having heart surgery.
[Harvard University. Prayers Don't Help Heart Surgery Patients; Some Fare Worse When Prayed For].
BIG LIE #2: ** The Fed tells us last month that we'll be out of the recession in the 3rd quarter. (That would be …like now.)
Yet there is no evidence to support such a wild notion.
Unemployment just hit 9.5%. (That's pretty impressive for the U.S.; it's been 23 years since we've seen that many people getting unemployment checks from the government.)
It feels better to believe. It's less stressful to believe than to dig for reality.
The fact is, the recession isn't ending, but it sure feels good to think that it is until you get past the high…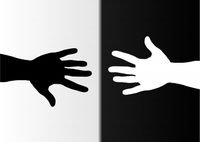 BIG LIE #3: ** People want to believe that they are they not "racially biased," so much so they won't talk about "black" and "white" in public, i.e. pretending to be color blind.
The reality is that over 2/3 of people are racially biased.
Here's the deal.
The Implicit Association Test was devised by Anthony Greenwald in 1998 and the results show that 70% of people have an implicit/nonconscious preference for people with white skin vs. black skin.
(Makes your heart beat faster just reading it, right?)
Self report? What do people *tell* the researchers?
20% say they prefer people w/ white skin vs. black skin.
Obviously, you can't ask someone to tell you what they think or believe because even IF they KNOW they "can't" tell you the truth on important issues like this one. Social pressure is too great.
What's cool about Greenwald's test and his work is that TEN MILLION people have taken the test. How's that for a sampling?
What do you learn from the results as far as race?
"The test's finding of a widespread, automatic form of race preference violates people's image of tolerance and is hard for them to accept. When you are unaware of attitudes and stereotypes, they can unintentionally affect your behavior. Awareness can help to overcome this unwanted influence." Greenwald
[University of Washington (2009, June 18). Test That Found Widespread Unconscious Racial Bias Validated.]
And the evidence is overwhelming that ONLY by having real conversations re: "black and white stuff" can any progress be made. And I don't mean the "we're all the same, this culture has a rich heritage…blah blah…" that doesn't work, can't work.
You need people to sit and look at each other and say, "you make me as uncomfortable as someone can be and I don't know why…" Because this isn't about beliefs per se, but the underlying evolutionary driver of fear manifesting loud and clear.
Once you get past talking about the feelings and emotions, a MAJOR fear is eradicated and what's left is the wired-in fear factor.
The fear of the fear….which is rooted in beliefs, can be changed, but school attempts and "programs" create the opposite effect.
BIG LIE #4: **Want kids to stay away from drugs?
Spend more money on anti-drug advertising to make things better because advertising pays off?
That's what people want you to believe, but the fact is that it doesn't work. Anti-drug advertising….causes drug use in people who may never have touched them….
BIG LIE #5: ** Want kids to not have various kinds of sex til they are older?
Tell them abstinence…and you end up with yet another disaster.
You have to educate people in their world, not a fantasy world that you "hope" would exist. "The Secret" really doesn't work.
Try it with abstinence…think about it….
Changing Beliefs
Changing beliefs requires effort both NOW and in the future. Change your beliefs and you have to pick a new church or political party. It's work.
Read What You Believe…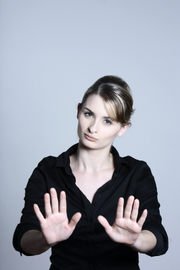 In study after study where people are given a CHOICE, (not just coping with environmental cues) about 2/3 of the people worldwide, given a choice, choose to view material that confirms current beliefs and attitudes instead of possible disconfirming stuff.
Interestingly, people who are confident in what they believe are more likely to consider other viewpoints and view disconfirming material than those whose confidence is weak.
What's happening here in the "Read what you believe" department is truly fascinating.
The fact is that when people believe X over time, people don't want information that conflicts with their present beliefs.
Conflicting information can cause conflicting beliefs, which can cause stress. It's much less stressful to simply believe, what you believe, now.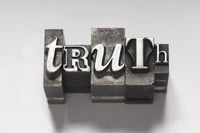 KEYPOINT: The fact is that given the opportunity to learn the truth about something, you are far more likely to search for information that confirms how you believe today.
The great lesson, of course, is to pick up stuff which is "offending" or "disconfirming" to ultimately be able to choose truth and growth vs. entropy and convenience.
And what is the truth?
I'll leave you to search for that answer on your own.
---
So, is there some kind of "Persuasion Code"?
Persuasion is most effective when it happens interactively.
You ask questions.
The client gives you their answers.
You ask them what they want/need.
You ask if you can give it to them.
They say "yes!"…
…and you….shut up!
How Can You Get More of the Persuasion Code?
The ability to influence is the single most important element in communication in business, selling, a professional practice, intimate relationships and obviously in selling.
Every useful communication involves persuasion. You want people to believe what you say. You want them to understand what you say. You want your message to be accepted and acted upon. Period. Without effective persuasion and influence, none of this is possible.
The Science of Influence is the master's home study course. What makes the Science of Influence different from every other program about persuasion is that this material is fresh, potent, tested, and has nearly all of what you will discover is new! There is no rehash of past salespeople or scholars.
Science of Influence Master's Home Study Course (12 CDs) 
with Kevin Hogan, Psy.D.
This program is the culmination of years of selling synthesized with the last five years of academic research into compliance gaining, persuasion and influence. You won't find a program like this, designed for you, anywhere else.