This is an interview I just gave Superinterassante, Brazil's highest circulation magazine and in fact, one of the biggest in the world.
They wanted to know some simple answers to basic persuasion concepts. I think you will find it interesting!…..
1. In your experience, which are the most efficient persuasion techniques when you're asking a person for a favor?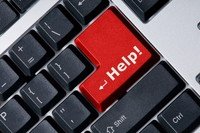 When I need a favor there are a few different ways I might approach it verbally.
First, is how I ask. This is the easiest and probably most effective.
"Hey John, I need a huge favor. Is there any way you would xyz for me? I'd really appreciate it and it would mean a lot to me."
Even though it looks like one sentence, it's essentially stated without pausing or letting the person answer until you complete the request.
If you want to add some potency to the request you can place the word, "please," before "I need" or you could insert a "please" before "XYZ"
You can also insert the word (or concept of cause/effect) "because" after "appreciate it."
From a nonverbal perspective, when I ask for a favor I do everything I can to appear subservient or physically appear "lower" than the other person.
In effect the other person is then looking "down" on you.
Finally, you can do something nice for the person a few days prior to asking for the favor. Something they will perceive as valuable.
2. In politics, how can a politician convince electors that he or she is the best option, if there's never direct contact between candidate and electors?
You watched it happen in the United States.
A politician can connect with their potential followers by carving out enough people from the potential pool of voters.
President Obama did it like this:
"If you earn more than $250,000 per year, you aren't going to like the plans I've put together. If you earn less than $250,000 you are going to get a tax break."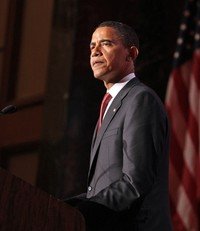 This was rather ingenious. Only 4% of Americans earn more than $250,000 annually so by slicing the pie to a potential 96% it would be tough to lose.
Next he repeated key concepts over and over and over.
"If you don't want more of the same, old tired, failed policies of the past…."
That was one.
The repetition of a few, very few, SIMPLE ideas…so simple that anyone could easily repeat and mimic them in a conversation is crucial in having the message replicate in the public.
Casting your opponent in the same group as the "enemy of the people," is in has consistently proven to be effective for hundreds of years.
Exuding a confident, powerful, CERTAINTY is also crucial. People gravitate to CONFIDENCE and CERTAINTY. Even if they feel there is arrogance there, they will still move toward certainty, especially in uncertain times.
How does body language influence seduction?
3. How can body language influence when someone is trying to seduce another person?
Seduction is a nonverbal sport.
The eyes are the most important of all the factors of body language. When someone looks at us in our eyes, only briefly shifting their gaze down, ignoring all else around us, there is a burst of adrenaline that is experienced. A twinge of anxiety and expectation. There's even an element of fear and uncertainty that makes it all exciting. Deep penetrating gazes into another person's eyes can be disturbing and it can be seductive.
Similarly, when a woman is 20 feet away from her target, simple little glances are all that is necessary to accomplish the goal. Once a woman looks twice at a man he knows there is "hope." Until she looks twice, there is no reason to believe anything will happen.
Seduction is a nonverbal dance as well. Once two people are closer to each other, there is a testing of personal space that takes place. How close can the other person get without the other person moving back. That permission to enter personal space is rarely taken back. Once you are inside of an 18″ ring around a person you have accomplished your objective.
4. Is it possible to always get things your way, without harming the other person? How?
Ideally, you should typically be able to get things your way while accomplishing the same for another person.
There are exceptions of course. If someone is taking street drugs and you want to get them off drugs or some other potentially deadly behavior, then certainly you can influence them without them getting what they "want," (their drugs for example) but most of the time, we are involved in influencing others to take part in mutually enjoyable or beneficial activities. There is very little enjoyment or excitement in causing people to do things that harms them.
Most important lesson in influence and persuasion?
5. What is the most important lesson you have learned in years studying influence and persuasion?
Having empathy for others matters more than anything in persuasion. Understanding how the other person feels. Being able to touch their heart, feel their pain and burn with their passion. Empathy, the ability to feel others is the great human connector that most people ignore. When you know what it's like to walk in someone else's shoes it's much easier to develop the bonds of trust that are required for long term relationships.
---
Begin to Take Control of your Communication Messages – Consciously!



The Science of Influence: Triggering Yes!
12 HOURS of new information and we have some fun along the way.
The one area I've left open for speculation in the first 48 CD's, I've closed in Science of Influence 49-60.
Impulse Activation moves your hand from their pocket to the shelf holding the magazines, candy bars and nail clippers when you're in line waiting to check out your stuff at the store.
Impulse Activation is what causes you to push "Buy Now" instead of surf away to a different web page.
Impulse Activation is what causes you to give a meaningful contribution to a charity even when you considered to not do so.
And almost no one is able to INTENTIONALLY cause Impulse Activation.
Except You.
I've taken a decade of research and put it all to the task of Impulse Activation.
I show you the Covert Psychological Triggers that are the most likely to succeed and then I show you HOW to use them.
Then I take you into the world of women. No one has ever written about the Covert Psychological Triggers that CAUSE women to act or decide in your favor.
I have.
I take you through step-by-step and itemize those Triggers, then, I show you the EXACT WORDS and PHRASES that work when communicating with women. To my knowledge, no one has ever done this before.
And there is a lot more.
In the last year there has been a LOT of research done in what persuades people…in what unspoken (covert) factors CAUSE people to spend more money, come back more often, buy more products and services.
And I lay it out for you in easy-to-understand fashion.
You are the first to have this incredible program and I am proud that you will.
Because as you come to understand the mind of the other person; you'll also be learning :
How to create the "gotta have it" feeling in consumers
How to melt away sales resistance
How to tap into the "primal" buying emotions
How to literally and instantly establish rapport
How to 'cause' consumers to obey your hidden 'sales push'
How to infuse "proof power" into your sales letters
How to arouse your prospect's inner buying drives
How to influence your prospect's mind to trust you
How to bypass your prospect's conscious mind
In a nutshell, you'll learn how to create influential messages that hold customers captive from the first words you say to the signing of the check.
In Science of Influence 49-60 you will learn how to:
Cause Them to Identify with You
Combine Two Key Drivers that Will Cause Compulsion to Comply
Form Questions that Will Cause Compliance When Asked
Never Have That "Phoney Feeling" Inside Again…and Instantly Watch Your Income Increase
Use the Power of the Invisibility Intensifier
Take Advantage of Kevin's Full Christmas Tree Technique
Optimize the Use of Their Feeling of Fear
AND…
Determine Which of the Five Basic Fears to Utilize in Your Presentation or Copy
Adopt Key Characteristics of God that Make You More Persuasive (even if you are Agnostic!)
Use Features instead of Benefits to Close The Deal
Send The Energy of Being THE Problem Solver to Those You Influence
Use Sex and Sensuality to Sell. Clear and Simple
Modify Old Sales Strategies to Become Influential in 2007
Be THE Person That Imbues Them With Good Feelings…They Won't Want You to Leave!
Link Good Feelings with Buying Now
PLUS…
* Take Advantage of The Impulse to Instant Gratification With You, Your Product and Service
The Science of Influence 49-60: Triggering Yes! in the Buying Sequence is UTTERLY UNIQUE among all programs about persuasion and selling.
Because, for the first time, you will find out EXACTLY how to influence women. (Whether you are a man or a woman doesn't matter. What matters is how you will use what you discover here!)
Women react and respond VERY DIFFERENTLY than men to influence attempts.
The chances are very good that your business is HEAVILY WEIGHTED with either 80% male or 80% female clients and customers.
I'm going to show you how to gain compliance from the women you've been missing out on.
I'll give you THE EXACT WORDS that are REQUIRED to influence and sell women.
I will show you the PRECISE ATTITUDE that is REQUIRED to market effectively to women.
You're going to have it all in your copy of Science of Influence: Triggering Yes! in the Buying Sequence.