The Behavior Sequence that Most Often Persuades
How do chatty people persuade?
It's an important factor for you to be aware of…and once in awhile…incorporate!
Let's begin here:
Key Point: Thoughts very rarely cause emotions. Typically emotions bring thoughts to consciousness.
In the world that you and I live in, behaviors cause emotions and emotions trigger thought processes.
Today I'll illustrate from some recent research how all of this works…or at least give you enough to go forth and conquer. so let's get to some cool research for you and perhaps two short stories to put it all in context so it makes sense.
OK, let's get to it…
Agents of Influence
I worked in "straight commission" direct sales for 7 years.
With 8 – 10 appointments daily, one of the things I did was, very little talking.
I always felt, though I never had studied, that the amount of time with a customer spent on "selling" vs. "talking" about other stuff was what made a huge difference between my failure and success.
I think the biggest golden nugget was that I have always listened to people tell stories with great attention. Stories fascinate me. One kind of story that people love to tell is their success stories.
I'd ask almost all the business owners I met with, "How did you go from basically nothing to having a successful business?"
Now the fact is not everyone came from nothing, but a lot of people in business that were my customers were indeed from humble backgrounds.
If a police officer's filter of the world is seeing a lot of bad guys in the world, mine was wanting to meet a lot of people who had the kind of success I wanted to achieve, who start with as little as I had.
The education I got while I was "selling" was remarkable. In a 45 minute appointment, I spoke very little. I asked a lot of questions.
I would ask people about everything from where they spent their vacation to the kinds of fish they caught to the profit margins they made on the gasoline they sold.
I was fascinated. Business owners and managers told me pretty much all the secrets of their respective businesses
…and then I would ask for the sale…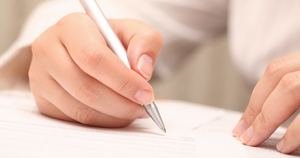 If the total time with customer was say 45 minutes, 30 was invested in listening to the customer tell me about their businesses and their success stories. Then I spent five minutes telling a story or two about who I was and my life background. and the final 5 minutes, transacting business.
What I never did was babble on endlessly or ask a bunch of stupid questions. It turns out I could have and I might have done just as well…over even better. Check this out:
Questions that babble into a "yes?!"
Want to Know What Gets Them to Say "Yes?"
In a recent press release, Authors Bob M. Fennis (Utrecht University, the Netherlands), Loes Janssen (University of Twente, the Netherlands), and Kathleen D. Vohs (University of Minnesota) [and Vohs is one of my favorite reads. In marketing and social psych …there just aren't any better]…found that…
Questions that seem like polite chitchat actually soften you up for "a pitch." And this strategy even succeeds at increasing donations.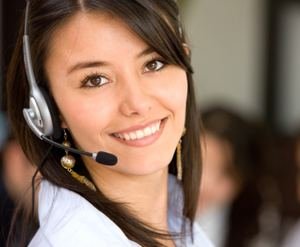 The next time a telemarketer opens with a friendly question, you might stop and wonder why.
A new study in the Journal of Consumer Research shows that it is surprisingly effective when salespeople or fundraisers ask how your day has been or which football team you support before broaching the subject of a purchase or donation.
"Across six field and lab studies we found that influence agents' initial questions deplete the self-control resources that are needed to resist an unwanted influence attempt," write the authors.
"This state of reduced self-control renders consumers vulnerable to the persuasion ploys foisted upon them by influence agents, thereby resulting in increased willingness to acquiesce to the agent."
The researchers broke down the process into two stages. The first is the initial question, or series of questions, that softens up the listener and gets him or her to essentially yield to the request.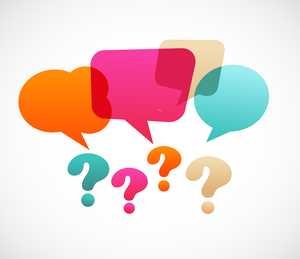 The first step takes away some of the resources we might normally use to control our spending and refuse the request.
The second stage is when the actual appeal is made. In a state weakened by answering questions, we end up giving more, the authors explain.
So when a telemarketer asks "How are you today?" consumers can be considerately skeptical of what is coming next.
Key Point: "The initial act of answering seemingly harmless questions is enough to produce a state of mindlessness which increases the odds of complying with a larger target request," the authors conclude.
[Bob M. Fennis, Loes Janssen, and Kathleen D. Vohs. Acts of Benevolence: A Limited?Resource Account of Compliance with Charitable Requests. Journal of Consumer Research, DOI: 10.1086/593291]
Getting to yes isn't as hard as you think…
Risky Decisions
Today people feel like every decision they make is a risk.
And risk aversion is not necessarily a foolish frame.
But…because most people are paralyzed by risk, they become more likely to put off doing business with you today.
There's a lot of times this makes sense. There's a lot of times this doesn't. After all, every communication is a persuasive communication.
Meaningless babble and questions?
An interesting study was done at the University of Haifa to see just what kinds of stuff might influence decisions and decision makers…stuff that hadn't been looked at before.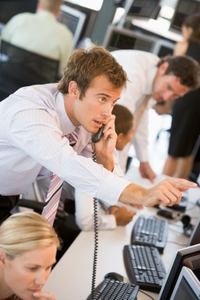 In this study, Dr. Doron Kliger (and his student Dalia Gilad) discovered that even accountants and investment advisers are influenced by meaningless information.
Example? The A and A (accountants and advisers) were more likely to rate a traded stock AFTER reading a story on successful risk taking decisions.
"Priming, the underlying psychological mechanism, is well-known in psychology, but to date was not analyzed with regard to financial decision making the way we did," says Kliger in a recent press release.
The study subjects were divided into two groups. One group was given a story on a person who took risks and consequently made big profits.
The second group read a story on someone who refused to take such risks and managed, by doing so, to avoid great losses.
Both groups were given the story in the context of testing their memory abilities. They had no idea what was really being studied was the rating they would give a stock, for example.
After reading the story, the participants were given financial reports of a NASDAQ-traded stock whose name was not revealed.
The reports included short financial reports and a graph presenting the stock's past performance. The financial information given to the two groups was identical, *the only difference being the stories on risk-taking decisions that preceded it.*
After reading the stories, the participants were asked questions regarding the traded stock.
Key Point: Results of the study have shown that the group that read on risk taking that succeeded attributed a higher value to the stock investment than the second group!
"The findings of this research show that risk preferences may be manipulated – while the person making those decisions is unaware of it.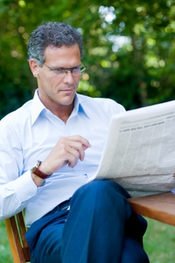 An investment advisor who reads reports in the morning news that 'encourage' risk taking, might behave entirely differently, on a professional level, than if reading reports on failed risk taking – even if the reports were unrelated to the question at stake.
"Psychology describes varying human behavior depending on numerous factors. It should not be assumed that financial decision makers are immune to such influences," Dr. Kliger pointed out.
Hint!: If you are hoping to encourage people to do business with you, you probably should spare the disaster stories.
What should you do?!
Pay close attention…
In another experiment, yielding similar results, the priming information was given as verbal inserts attached to ads that accompanied the financial information.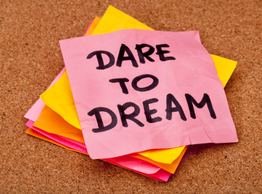 In this setup, the experimental group received verbal comments advocating risk-seeking behavior, while the control group received the same ads, but with neutral verbal comments.
The risk-advocating (comments) inserts were, for example, "Do you have the courage, vision, daring, to get to the top?", and "Adventurousness, daring, vision, are the materials success is made of".
The corresponding risk-neutral inserts: "Come invest with us" and "Coordination and timing is everything."
Priming influences everyone a lot more than we once believed.
What is Priming?
Priming is a known psychological phenomenon, influencing memory retrieval processes by exposure to different stimuli.
Dr. Kliger explains priming: "Consider, for example, a situation where you have returned home after watching a horror movie. While climbing the stairs, you hear the garden gate creaking. A common fear under such circumstances might be that there is a burglar outside.
Hearing the same sound after returning from a tedious workday at the office, if noticing it at all, one would probably interpret it in a banal way – 'Woops, forgot the cat outside again'. In this example, the horror movie is the priming substance, affecting subsequent behavior."
The fact that priming takes a role in decision making manifests the existence of two systems: a rational, cognitive one, and a subconscious, 'gut feeling'," Dr. Kliger added.
Who's in Charge Here?
These processes play parallel roles in the modern information jungle, as they probably did tens of thousands years ago, Dr. Kliger explains.
The much faster, subconscious system takes charge whenever there is a need to make fast decisions, such as deciding whether to attack or to run away when confronted with a wild animal – or whether to buy or sell your investment portfolio when something irregular happens, such as a market crash.
The lesson?
Key Point: Whatever happens immediately before you engage in what you THINK is the beginning of the persuasion process will influence the ultimate determination.
[University of Haifa. Reading Reports Involving Risk-taking Affects Financial Decision Making. www.haifa.ac.il ]
So what do you want the person you are talking to, to be primed… to do…feel…think….?
---
Reserve your spot now!
Kevin Hogan Personal Appearances, Classes, Seminars & E-Courses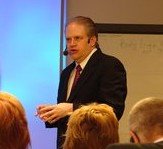 See Kevin Hogan "Live" in person, or participate in an online E-course with personal attention from Kevin Hogan! Attend an online tele-seminar!
See All Upcoming E-courses and Events
---