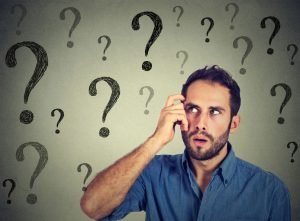 Most people can't remember the things that will make them money, get them a great job, capture the attention of the girl, or give a presentation…
…now you can.
Accelerating Learning IS about four things.
Creative Imagination (or Thinking)
Association
Repetition
Story
These are the tools you need to greatly enhance your ability to remember anything you want. If you look closely at the words listed above, you will see that these tools are things you already do well. (Your imagination is better than you give yourself credit for, I promise.)
You will learn how to combine these elements as you discover the processes of building a master's memory.
Best of all…it's easy. It only requires application.
Creative Imagination (or Thinking) for Accelerated Learning and Improved Memory
Creative imagination, by definition, is the process of bringing something to being by forming mental pictures or images. It is worth noting that the only limitation to your success in remembering anything lies within the extent to which you develop and use your imagination.
As you read on you will find that the need for creative imagination is a totally indispensable ingredient for applying the principles discussed here. Many people believe that only a few "gifted ones" are born with this ability. The truth is; just about everyone is born with an ability to think creatively. This ability is most prominent in children- with their vivid imagination. But as we grow older we tend to let those imaginative powers grow a bit dormant, and some of us go through life without ever fully utilizing these powers.
Your creative faculty becomes more alert in proportion to it's development through use. This means that your imaginative faculty can only be developed through consistent use.
Strengthen your Creative Powers for Accelerated Learning and Improved Memory
Consciously trying to solve problems and puzzles causes demand on your creative imagination. The proverbial exercise for the "muscle" if you will. The more you use your creative powers, the stronger they become.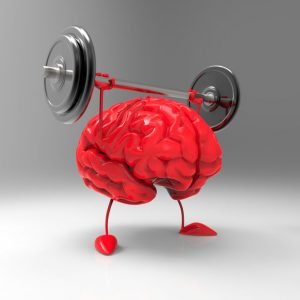 All great achievers had to form the habit of constantly doubting and questioning themselves, then coming up with creative and practical/workable ideas which today, are great gifts to the world. Developing this skill will be of immense benefit to you – both now and in your future.
Doubting and questioning causes people to find solutions and create uncertainty about things. That's a good thing because it means your brain will go to work to solve and resolve. People who regularly do this are far more successful and have a much wider scope of success in many aspects of life. People who "know everything" from the get-go…well…they are the kind of people who are boring to talk to and don't know half of what they wish they knew.
Association for Accelerated Learning and Improved Memory
In the ancient world, a trained memory was an immense asset, particularly in public life. There were no convenient devices for taking notes, and early Greek orators delivered long speeches with great accuracy because they learned the speeches using Mnemonic systems. The Greeks discovered that human memory is largely an Associative process – which works by linking things together.
Legend Point: All we wish to remember must be associated in some way with something we already remember.
Anything you remember now, you have associated in this way. The trouble is that most of our associations are made non-consciously. When you have learned how to consciously associate anything you want to remember to something you already know, then you will have a trained memory and you will also begin to remember things in a way you have never remembered before. It's really as simple as that.
KEY: The principle is that, You Can Remember Any New Information If You Associate or Link It to Something You Already Know or Remember.
Association means to make mental connections between ideas, or in this case, between something you want to remember and what you can already easily remember.
KEY STRATEGY: Associations are formed by linking together the things you wish to remember into a story, and then "labeling" your story with something you already know.
The story should be meaningful to you to help you easily remember it. I like to form a totally ridiculous or illogical story; such stories are also easier to remember.
So there are elements of story where you associate stuff and there are the associations themselves.
So this week when I was at Mutual of Omaha there were a slew of people whose names I felt compelled to remember. There was Vic and the first time I looked at him I imagined a tiny Michael Vick running a victory lap on and around one of his shoulders.
There was Mark. I pictured my son (same name) sitting on top of his nose.
Christine. I saw my imagined picture of Christ on her necklace and then thought that's the reason she looks so happy.
Linda, I imagined my sister Lynn coming out of Linda's suit pocket going "duh" "duh" "duh."
I also remember names in ways that are flat out inappropriate to tell you about in public, but ask me when you see me next time how I really remembered Christine's name….it wasn't quite how I told you.
🙂
You will soon be able to form exciting, erotic, violent, intense associations in very short time intervals that cement in memories. This is particularly helpful for remembering things that have no context.
Remembering names, places, numbers, codes, passwords, statistics, lists, presentation order of information, most people's names in a room of 50 or 100 for the day, etc…
You take 20 minutes today to learn this material and you'll be able to use it the rest of your life…cool huh?
Repetition for Accelerated Learning and Improved Memory
Every long-term memory has an expected lifespan. With time; we start to forget information or facts that are stored in our long- term memory. This means that, no memory is stored indefinitely, including memories of those things that are most important to us, such as the names of family members. Use it or lose it…matters.
The fact is this: without continuous repetitions, information can neither be moved into the long term memory, nor be retained in the human mind indefinitely.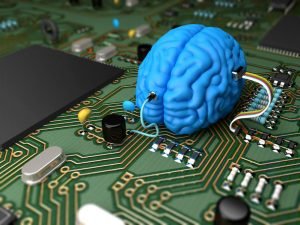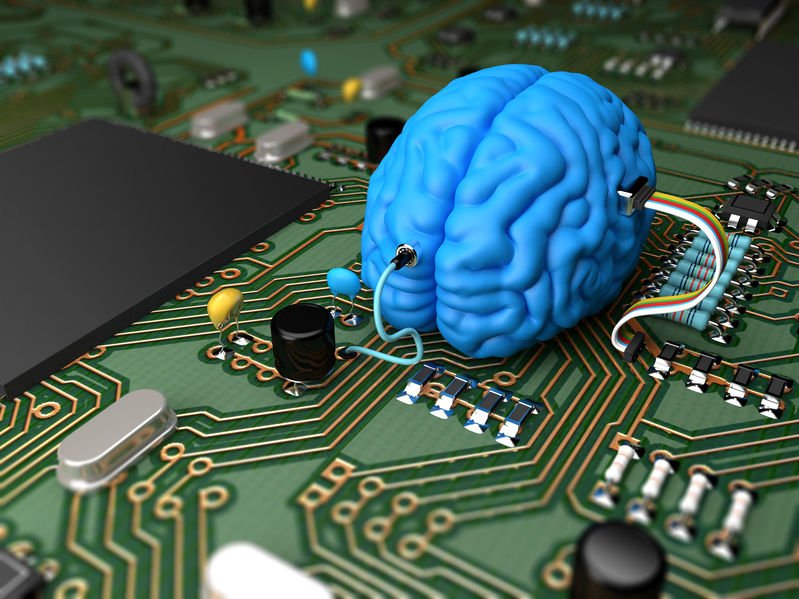 When you create a memory, a pathway is created between your brain cells. It is like clearing a path through a dense forest. The first time that you do it, you have to fight your way through the undergrowth. If you don't travel that path soon, very quickly, it will become overgrown and you may not even realize that you have been down that path before. If, however, you travel along that path before it begins to grow over, you will find it easier than your first journey along that way.
It is the same with USING your memory: the more times that you repeat patterns of thought when learning new information, the more likely you would recall that information.
So, repetition keeps your memory refreshed and helps you retain information for as long as you want to.
All knowledge is subject to gradual decay. Even your own name is vulnerable. However, strong memories are very unlikely to be forgotten because of the frequency of their reoccurrence or repetition. For example: You hear and repeat your name daily, so the probability of forgetting your name is like the possibility of getting hit by an asteroid, which although possible, may never happen in a person's lifetime.
Now, the point has been made that – without repetitions we gradually and finally forget any information we may want to retain in our minds. A famous study shows that after listening to a lecture, students forget more than 90% of the material after 14 days, and a related study shows that students forget 79% of text book material 14 days after reading.
I've always doubted these studies because the retention rate in my experience with myself and others has always been much worse. But we'll stick with the research…for now.
To overcome this natural "fading" effect of short-term memory, you must recall and repeat what you want to remember. With each repetition, the brain moves the information into longer term portions of memory, such that, with subsequent reviews, information decay is continuously slowed down. So we don't forget as fast.
What this means is that a constellation of neurons becomes linked together by neural pathways, creating a semi-permanent memory. (Permanent until it isn't used, then atrophy sets in and you don't remember…)
So that's the scoop. Now that you get what happens in real life you want to know the most effective way to carry out these repetitions.
Are you to re-read or re-listen to a piece of information every single day or hour of your life, just for the sake of retaining such information? Could that be the much sought after path to effective information retention?
Not for most stuff. But having Kevin Hogan on CD in your car or on your cellular device and listening once makes for an interesting listen. Listening 3-6 times will cause those thinking processes to replicate in your brain.
That's the beauty of repetition.
The 'Spacing Effect'
Spaced repetition (or spacing effect) is a technique in which increasing intervals of time are used between subsequent reviews of materials or information. Spaced repetition originates from the way memory works. Initially, we need to make an early review of the learning material, to make sure it is retained in memory. However, as the material gradually gets consolidated, the review may be less and less frequent.
Ideally, if you are in seminar with me, you take notes. (You remember more and can use the material more if you take notes….don't take notes and you as well not have attended.)
You then review the notes you wrote (not the information in the manual) at the end of the day before bedtime. 10-15 minutes is good for a 1/2 day of information.
The brain will process and reprocess that information while you sleep.
Because it was what went in last it will be cemented as long as it's reviewed again tomorrow night for 5-10 minutes.
After that you want to review material that you want to remember once after a week, then once after a month, again after six and then a year. That half day can be revisited in minutes with good notes.
Once information is fixed in your long-term memory, the interval of repetition may be gradually increased for longer periods, even for years.
The frequency and intervals between repetitions when learning would depend on you, your retention ability, and the type of information you wish to retain. But I have also provided some facts from research, which you could use as your own frame of reference.
If you learn a foreign word, you will need to repeat it within 10 minutes, then 24 hours, and again tomorrow night and then within 3-7 days to ensure optimal retention.
And then again, 25-30 days later and again within six months. After a few repetitions like these, you will store information for recall for years.
From the study by researchers of calculations that underlie spaced repetition, if we aim to maximize the speed of learning at a steady 95% recall rate, most well-formulated knowledge for a well-trained student will call for the first review at the end of the night. Then the end of the next night, and then again in one week.
Worth noting: We remember what we understand, we understand only what we pay attention to, and we pay attention to what we want."
What about subliminal material?
We'll talk about that in the subliminal programs. It's entirely fascinating and helpful in a different context.
The Power of Association for Accelerated Learning and Improved Memory
You can remember any new information if you associate or link it to something you already know or remember.
OK….let's get to the cool stuff…
Association Techniques for Improved Memory
Chaining is mainly used with any information which has to be learned in a sequence. Speeches, presentations, stories, recipes, jokes, formulas and lists are just a few examples of information which must be learned in sequence.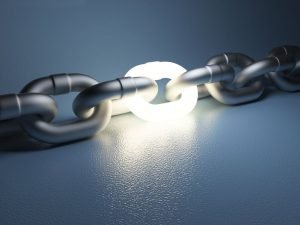 Chaining can be divided into two strategic formats:
a) The Link Method
b) Creating moving mental pictures or story method
The link method is very cool…you associate the things-to-be- remembered, one item to the other, such that you form a flowing image containing all the items. They are chained, starting with the first item, which is associated with the second, the second with the third, etc.
The very first item can be associated with the goal or the reason for the list that must be remembered.
Quick example:
Laura's shopping list:
Apple
Olive oil
Rice
Biscuits
Shrimp
Cheese
Sausage
Soda
Milk
Bread
To remember this list, you must connect or tie up two objects at a time using mental association. Your associations must be strong if you are going to remember them later and it must be meaningful to you.
There are some helpful tips you could apply when forming mental associations/ pictures, which would help make your associations strong and long lasting.
Proportion: In all your images, try to distort size and shape. Picture images as being: huge, gigantic, enormous etc.
Conversely, you can make things microscopically small. Your images should be out of proportion.
Exaggeration: Picture vast quantities such as gallons, millions
Substitution: Substituting an out of place item in an image increases the probability of recall. An example could be eggs growing on a tree instead of oranges.
Humor: The funnier or more absurd you can make your images, the more memorable they will be.
Movement: It's easy to remember a mental picture in which there is movement or an action either by you, someone or something. You can picture actions such as you running, a liquid spilling etc.
Violence: Violence or confrontation can make memories stick.
Erotica: Probably the best memory strategy is to use this….
Putting It All Together
Mix up one or more techniques (key points) when forming associations. Look out for these key points as you go over Laura's associations of the items in her shopping list. You could even underline the "key points" as you spot them. This helps you better understand how they are used in forming mental associations. This may seem like a lot of work at first. Just keep at it, your skills will definitely improve with practice. The first item on the list is Apple, so you have to link Apple to the next item on the list which is Olive oil. You could picture the following images.
Apple and Olive Oil
You are slicing a BIG apple, suddenly, gallons of Olive oil pours out of its center and floods your kitchen floor.
Olive Oil and Rice
You open a bottle of Olive oil, to find that it contains rice which splashes all over your face.
Rice and Biscuits
A baker tries to cut cost by using rice being thrown by a bride to bake biscuits, but they tasted horrible.
Biscuits and Shrimp
A pack of biscuits are dropped into a lake and thousands of shrimp swim to the surface to feed on them.
Shrimp and Cheese
The shrimp come marching out of the water and as they do they turn into Swiss Cheese.
Cheese and Sausage
The millions of piece of Swiss cheese on the beach are attacked by enormous sausages running down from the lifeguard's booth.
Sausages and Soda
The sausages claim victory and raise their diet Cokes high in the air.
Soda and Milk
They go to taste the diet Coke and milk gushes from the bottoms of the diet Coke cans all over the beach, washing the cheese away.
Milk and Bread
In order to clean up, the lifeguards (Carmen Electra and Pamela Anderson) bring loaves of bread to dab up all the milk on the beach.
If you don't actually see the images/ pictures in your mind, you won't remember the items on the list when you need to. People tend to remember ridiculous, sexy, violent, ludicrous, crazy, illogical, absurd and far fetched things rather than comfortable or pleasant ones.
In case you've been thinking that it's easier to jot down your shopping list on a piece of paper as than to memorize it, you might be right. But how many times have you reached the supermarket or shops only to realize that you've left your list on the kitchen table, or in a bag or the pocket of a coat which you decided not to wear after all?
So next time you make a shopping list, take a moment to associate all the items in it. The first time, like everything in life, is the most time consuming. After that it's a piece of cake.
The most frequent challenge faced when learning the link method is how to remember the first item.
This is because; the first item is not linked to anything, and if you don't remember the first item, you would probably not remember the next item you linked to it, and the item link to it, and so on.
Associate the first item to the subject or reason for the list. So since we are dealing with a shopping list and the first item is an apple; you form as association between grocery store and an apple. For example, you could see yourself working in the grocery store and all of a sudden MILLIONS of apples fall from the ceiling as you walk in the aisle.
If you can picture that ridiculous image, or a similar goofy movie, clearly in your mind for just an instant, then you will remember the first item on your shopping list.
Memorizing a shopping list might not be relevant to you, but going through the exercise will help you understand the link method better, so you'd be able to use it in any way that's relevant to you. Mastering the link method will also serve as a good foundation to understanding the other techniques I'll teach you.
See you next time for the step two!



Long Time Debate Solved?
Subliminal Imaging Works (when done properly!)
Subliminal Achievement: Subliminal & Supraliminal Images Proven to Cause Specific Outcomes.
The New DVD program utilizing scientifically proven subliminal messaging. Video Imaging by Mark Ryan.
You demanded it…(literally!)
The All New Technology Proven to Cause Very Specific Outcomes!
Our bestselling program of 2005 is back. If you already own Subliminal Achievement, you already know about the program's seemingly odd driving force. If you don't let me introduce this unusual program to you.
"Kevin, I just ordered and received the Subliminal Achievement DVD set you did with Mark Ryan and love it… I heard about it from him and his show… they have been helping me so much… and it's great to finally hear the voice and see the face of the guy who writes all these books I can't put down or get enough of reading… I also told him I had to meet you someday because I do have so many questions to help narrow all this information to my business." Nathan McConnell, St. Louis, MO
Three Years of Research
I've been studying the practical application of subliminal messaging now for almost three years….trying to find out what really works…what doesn't…why….and how to you utilize what does. No one has ever put together anything like what you are going to read about here, because the research wasn't completed until this year! You have heard the phrase "cutting edge" beaten to death, but….this really is…
When the pieces of research started coming together from here and all over the world, I contacted audio visual specialist Mark Ryan with an unreasonable task. I asked Mark to follow a very specific set of parameters that had been lab tested at Universities across the world. I told him to use very specific messages and some well honed supraliminal (you can see these fleeting images if you look carefully) and subliminal (you can't consciously see these…) images to prime the brain to feel and "accomplish" certain outcomes. I've discussed "supraliminal" and "subliminal" in the past and refer you to my previous work for further details. He took the subliminal messages that we created…very specific single word triggers as well as images and tagged them into crucial points of the video.
When I saw the results I was excited. Maybe even ecstatic! (And not much gets me ecstatic…)
He had taken what I asked and put together a truly remarkable collection of DVD's. I know the technology, but frankly, I could never have done what he has done. Let me give you a little bit more background.
Six Areas of Excellence
I chose the six areas of excellence that people most often ask me for help in. I would create one DVD from video for each of 3 of the areas. I would eventually ask Mark to create "content" for the other three.
Each DVD could be no longer than 15 minutes. It had to have conscious mind impact and nonconscious mind "links."
Then I tagged every critical phrase in the three DVDs I personally worked on.
The World's First DVD Program Using Subliminal Imaging
We had given birth to the first subliminal DVDs made with scientifically proven methods. I was giddy. I could never have done this alone. I knew what to do and the theory. But Mark made it all happen in real life. What I was skeptical about five years ago, was now…a reality. Mark Ryan made it happen. I am eternally grateful to him.
The six DVDs are:
Dynamic Self Confidence
Create and Exude Irresistible Attraction
Assert Your Self
Build Self Discipline
End Procrastination
Develop the Millionaire Mindset
Now STOP. Before you get some kind of wrong idea about what is here, please do NOT think that everything you need to be a millionaire is on that DVD. It's not. The DVD is tagged with subliminal and supraliminal images to over-ride the parts of the brain that would normally stop people from achieving that outcome.
The outcomes are VERY SPECIFIC. They create BEHAVIORAL CHANGE. They CAUSE you to do specific actions. But don't think there is a genie that can pull dollar bills off of trees. Nothing takes the place of effort in life but these DVD's cause ACTION.
Why do people fail at anything? They are well-intentioned and often have a good plan. But the action and follow through collapse. You know that. I know that.
THIS IS WHERE THE SUBLIMINAL DVDs can take their role in your life.
Each day you will watch ONE DVD for 17 consecutive days. THEN and ONLY THEN you can watch another DVD for 17 days.
It turns out that after the first FIVE days you don't have to listen to either of us actually talk! You can have music or something else playing in the background, but, you do have to watch for 17 days!
And yes of course, you're welcome to watch them all the first day you receive them. They are short! They are actually fun to watch just to catch the supraliminals flash across the screen. It's actually kind of fun. But once you get past that, you have to put the program to work. Pick one DVD, use it for 17 days. The DVDs will cause behavioral change. You'll write down the effect at the end of the day. The greatest effect will be on what you do and your attitude for approximately one hour after you watch the DVD. You actually FEEL different when you are watching them but that's all for YOU to tell me. I can only tell you it is…cool.
"A quick note to express my sentiments thus far on your new program Subliminal Achievement. I have only had the set for a week now and have as you've suggested begun with Self Confidence. So with that limited view of your program I have noticed the internalization of the emotions of confidence and the assurance of achievement of whatever my goals. This of course projects unlimited possibilities for my future with confidence to achieve my desires whether personal or business. And that Kevin, is exciting!" Bill Slater, Pensacola, FL
"Thought you might enjoy some feedback on the DVD's. The impact has been staggering! The deep kinesthetic sensations are very pronounced. I am a pretty confident person by nature, but in the contexts that I am not as confident as I would like, when I have used any other technique to bolster these areas ( NLP, self hypnosis, EFT, etc.) I have always felt the increase in confidence in my head only. These DVD's literally force me to feel it deeply in my entire body! I have been impressed. The feelings being as strong as they are, have seemed to create a very powerful anchor for the image of the person or situation I imagine while watching. Real or imagined? Beats me, but I know that the experience I am having is stronger than literally anything else I have experienced before." Vincent Harris, Trenton, MO