Your Identity Defender Can Mess Up Your Life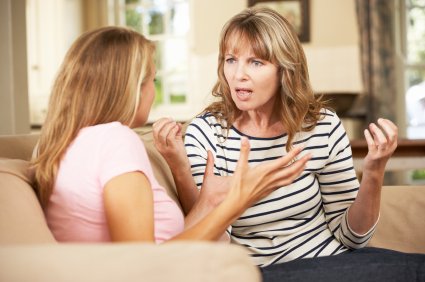 Imagine you say this…
You utter a sentence like, "hey your hair looks nice today!"
(or even more fascinating…you text this conversation)
And by complete accident the other person lights into you with something like, "Well if you made more money I could afford to go to the stylist more often you jerk."
Ouch.
"Huh? No, no, no. You misunder-"
You are immediately cut off by waves of volume and intensity.
This is not where you were going! You really were paying a true and simple compliment, and frankly, barely thinking about it when you said it. You had five other things on your mind and were simply stating a true and nice fact.
And then the explosion occurred.
What happens next is that inside of YOU, a SIMILAR SELF to Jane'sIdentity Defender breaks out for a boxing match. Your Identity Defender had been sleeping all day but no more. It's a match that neither person (you or Jane) will win. You can only both lose or stop before disaster strikes.
"Fine if you feel that way then screw you and don't expect me to say anything nice to you again. You are a jerk."
The notion that there are a bunch of different little Janes inside of Jane's brain has always been disturbing. They used to lock people up for having MPD (Multiple Personality Disorder) but today we know the evidence is overwhelming that pretty much everyone has different "selves" (AKA "subroutines" or "parts") in their mind waiting to come to the forefront and take over for awhile.
To be clear, these "Selves" are not complete thinking beings in and of them…selves.
Instead each of these processes or subroutines (pick a metaphor there are many that work!) would be a part of Jane that has fairly easy access to all of the other Selves in Jane's brain. Which Self is "in charge" in any given moment is a long subject. Today let's just go with the fact that there is a logic to how people are triggered into instantly unpredictable behavior and it is caused by WHICH SELF is at the forefront of Jane's actions.
And yes, if you know how you can push the buttons on purpose to get one of John's selves to run his show. The PROBLEM is that often enough you push the WRONG buttons and bring out a very, very big problem in another person. The problem is exhibited as Identity Defensiveness.
It's simple.
These two Identity Defendersare always on the alert for attacks against The Self.
And try and tell someone in the middle of this …creative discussion that one of their Selves is the cause of this mess… and you will be sleeping on the couch in a different city.
The crazy thing is that you need an Identity Defender. So do I. You and I both believe we are pretty good people and that we are worthy of appreciation.
Someone poops on your kindness and your ID comes forward and slams the other person's identity.
Then the next day comes.
Both people feel really stupid because they have to re-justify to the other person why they said what they said. Typically there is an internal struggle between the Compassionate Self and the Identity Defender.
Sadly, the Identity Defender will "win" the day if the Compassionate Self is not one very strong piece of Jane's personality. So today, let's look at how these seemingly unpredictable and often life and relationship altering moments happen.
Second, we want to know how to avoid these disasters.
Third you and I want to make sure that we can create reconciliation because in reality nothing happened.
Out of the thousands of seconds in a day, hundreds of days in a year… these Identity Defenders typically don't show up but for a few minutes each week.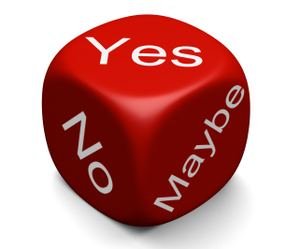 It is in those minutes or seconds that disaster strikes.
If everyone understood themselves they would wonder just how it is they live with themselves realizing the pain that a tiny but important part of their personality can cause another person to feel horrible.
Even when I was engaged in therapy full time I found working with ego states or parts as we most commonly referred to them, as being a bit strange and disturbing. But ultimately the results were incredible.
Few therapies if any help make another person's world better than careful ego state/parts therapy.
Ready to fix this problem in your life?
Here you go!
You wake up in the morning and the first thought you need to have is, Wow she was pretty out of line but then I got crazy, like contagion.Awareness.
Then you have to give her this article so she gets angry with me and not you.
What do you think Babe?
If you think you do NOT have this subroutine in your brain you are in self denial.
People experience both sides of this experience with great regularity.
They are well aware of it.
Of course your defects and faux pas are much worse in their minds than their own. But that aside, awareness on both parts means that people will know that there is a part of them that is protecting them.
From a personal philosophy POV I find this rather positive for as much negative as these parts can be responsible for.
Remember:
You can use simple cues to almost instantly bring any of a number of different Selves to the forefront of the person.
Might as well start doing it on purpose.
Scenario 2: Inspire Your Self to Success or Kick Your Self in the Butt?
You want to find a way to succeed.
Self help affirmations did not help. Seemed like a good idea at the time. The reason they do not actually wires into our next discussion.
Imagine that you want to inspire yourself to achieve something important.
What should you do?
You could look to other people who have achieved. It is often possible to gain inspiration from others. But we know that sometimes these images of successful people actually bring individuals down. You can also become discouraged by the upward comparison of where one is now to where another is.
You could look to your own past where you succeeded at something important. Research tells us that if you do this, however, gaining inspiration or motivation from other achievers is unlikely!
Where is the magic?
If you believe you can achieve the same success the other person has, then by all means focus on this image.
Here is the formula: If what they have done is something you are sure you can do given time and effort than you should use this form of motivation. When what they have accomplished seems out of reach do NOT make this comparison. You cannot be inspired by stuff you cannot see yourself as doing. It just does not work that way in real life.
To be clear, Penelope Lockwood and Ziva Kunda from the University of Waterloo have discovered if you can see yourself as achieving something someone else has, then you almost MUST make these comparisons because anything to the contrary will be detrimental.
And where does the magic end?
This one is easy. It ends badly in two different ways.
If the vision, the image one sees is so far and above your talents, opportunities and skills, you will be in big trouble. Please do not see yourself as a billionaire. You can not wrap your mind around it. I can not wrap my mind around it. To use this image as motivation fails because you cannot make it real to yourself.
The second mess you can get yourself into is to look to your past and see your past victories. This is really counter-intuitive. After all, I know how well Psychology of Persuasion or Science of Influence did. Should not I put my attention there to inspire me?
The danger of using yourself as the motivating factor is that if you do not see yourself as being able to replicate those successes, you almost certainly will not.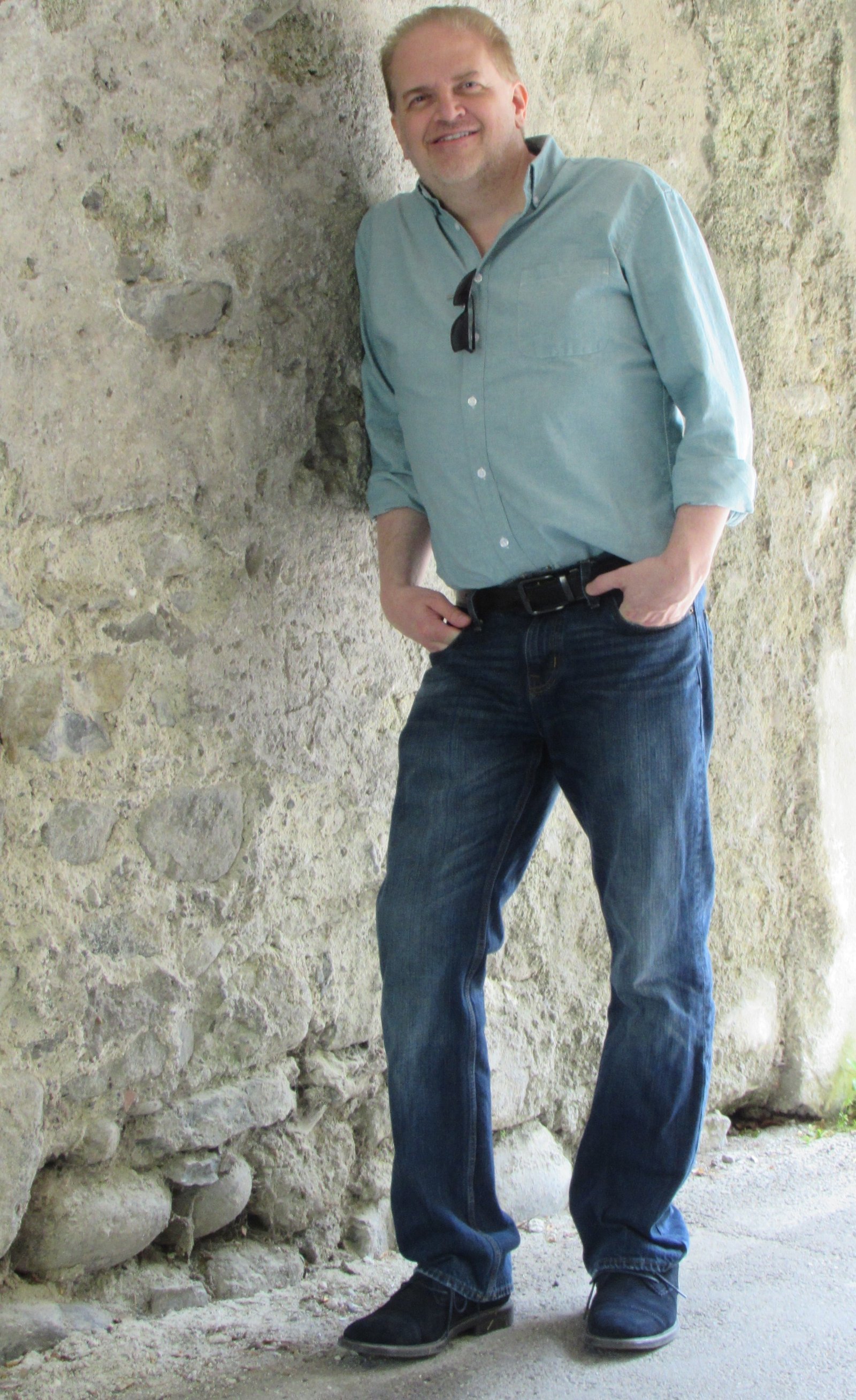 The research shows that people who are reminded of their past behaviors often experience iffy levels of success and often outright failure.
And magic stops in another important place.
We all have a current or actual Self, a sort of me of today.
We also have a basic Ideal Self, a sort of me of tomorrow.
This can be REALLY helpful or completely destructive.
What determines whether this comparison in your mind will help you achieve?
When you think of the very best you have ever done at something, you tend to put a cap on your future results. So do not fall for this illusion.
So where does the magic BEGIN?
You may have guessed it.
If only I had studied harder for a few extra days I might have gotten that job I wanted.
Now that does NOT sound motivational.
But the research says it IS.
It also says that if you do participate in upward comparisons (he got a promotion, if I work harder I can do the same thing) that motivation to succeed can pay off in real life results.
In summary: Upward comparisons do NOT work for most people most of the time, so let it go now.
Think about this: If you think about your absolute best success and then you think of someone who has done 10 times better in your field, how are you feeling? Crummy. If you want to be inspired by a role model allow your internal cuing to be about your everyday little successes.
Think of it this way.
Look at the very BEST photo of you that you have ever had taken. Now go google the best looking men/women in the world. Put the two images side by side on your computer. How do you feel? Terrible.
Remember this lesson in all future cues for which Selves you want to get messages of inspiration. Want to be inspired by a great story?
Great! Go without thinking about your own best work. Just go. Think about how you cut the lawn and did the dishes today.
This oddly counterintuitive research is crystal. This is what really works at inspiring to your best self.
When you do something special for someone or a group, do not try to make a super human picture if you want others to pay it forward. Here are the pics of me at Hope for the Little Ones, with Petya Stankova the owner of Amploa Atelier
the wonderful charity in Sofia, Bulgaria?
What is so compelling about those photos on my Facebook page is that YOU could EASILY do the very same thing.
This is how you inspire.
Give people something they can wrap their mind around and get to themselves.
Self triggering images of the achieving self vs. the everyday self can BOTH have big positive and negative results. Now you have a few insights into how they play out.
Next week, if you like, I will show you more.